I'm a sucker for rose scented anything so when Physicians Formula came out with their Rosè Collection I couldn't wait to get my hands on the products. I have really sensitive skin and products with too much perfume or fragrance can really bother me. However, the entire Rosè All Day line is gentle, lightweight and doesn't clog my pores (which is my biggest concern when trying out new skincare). Rose contains anti-inflammatory and antiseptic healing properties and happens to be my favorite scent in the entire world, besides that newborn baby smell 🙂 I've been using the Rosè Collection for over a month now and can now give my honest thoughts on each item!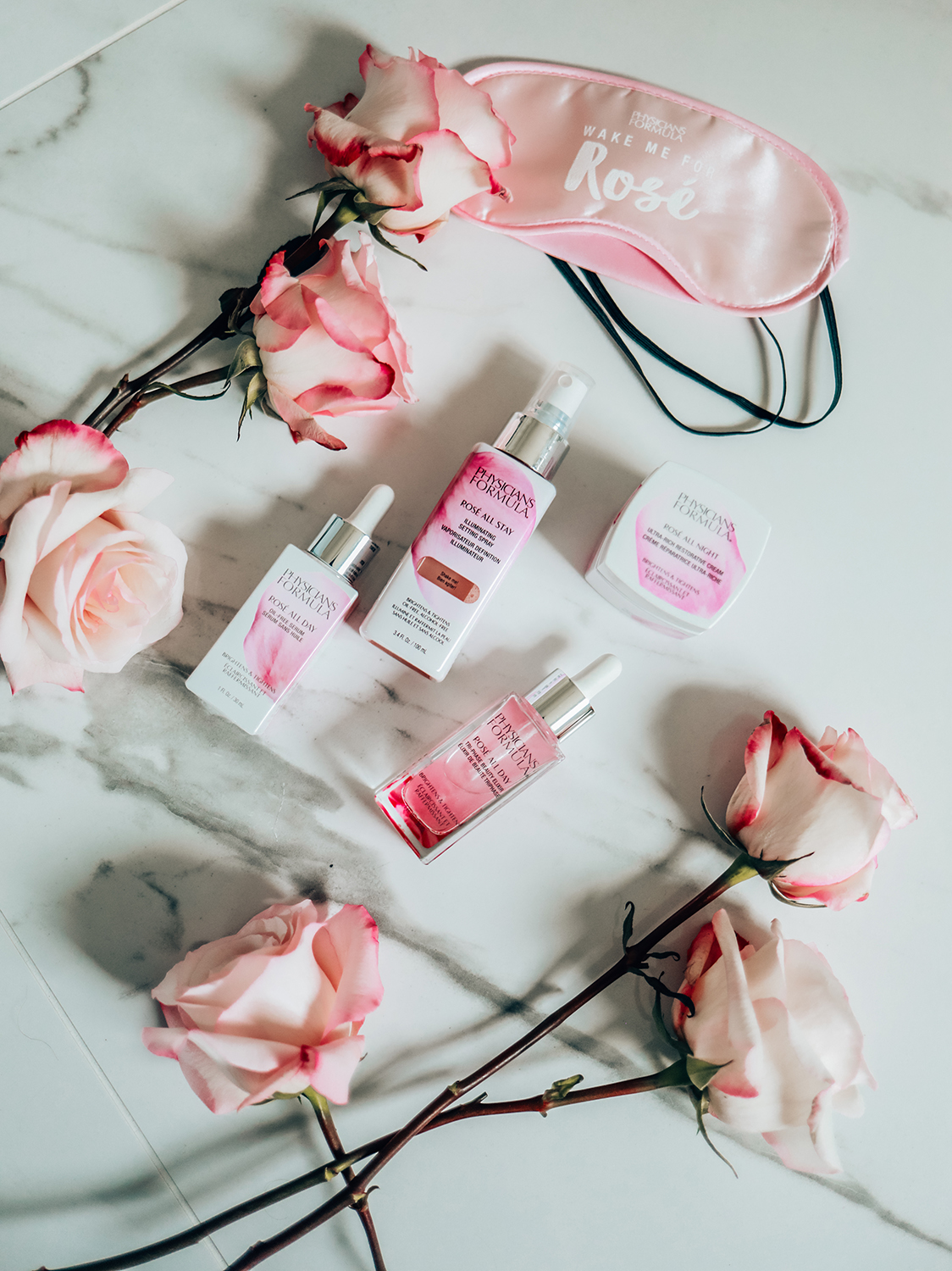 Rosè All Day Illuminating Setting Spray – The first setting spray I ever used was Physicans Formula #InstaReady Setting Spray so when I saw they added a new rose scented one to their line I was ecstatic. The Rosè Illuminating Setting Spray is so refreshing and leaves my skin looking dewy and keeps my makeup in place. It smells amazing and I even sprayed some in my hair so my hair would smell good before date night, haha!
Rosè All Day Oil-Free Serum – This is one of my all-time favorite skincare products ever. I've been using it for over a year and I swear my makeup goes on better because of it. Last year before my 34th birthday I was getting my makeup done and I mentioned to the artist that my makeup always seemed to look dry and cakey on my face. She suggested that I apply oil to my skin beforehand and assured me that would help. Even though I was skeptical I did so the next day and could immediately tell a difference. Since then this serum has become a staple in my pre-makeup routine. I mix 1/2 a dropper of the Rosè All Day Oil-Free Serum with my face cream and it provides the right amount of moisture and highlight without being overpowering or making my skin feel oily. If there is one product I could place in everyone's bathroom it would be this one! It's great to use even if you're going makeup-free because of the subtle shimmer. I feel like my customized beauty product, Emulsion, 100% transformed my skin.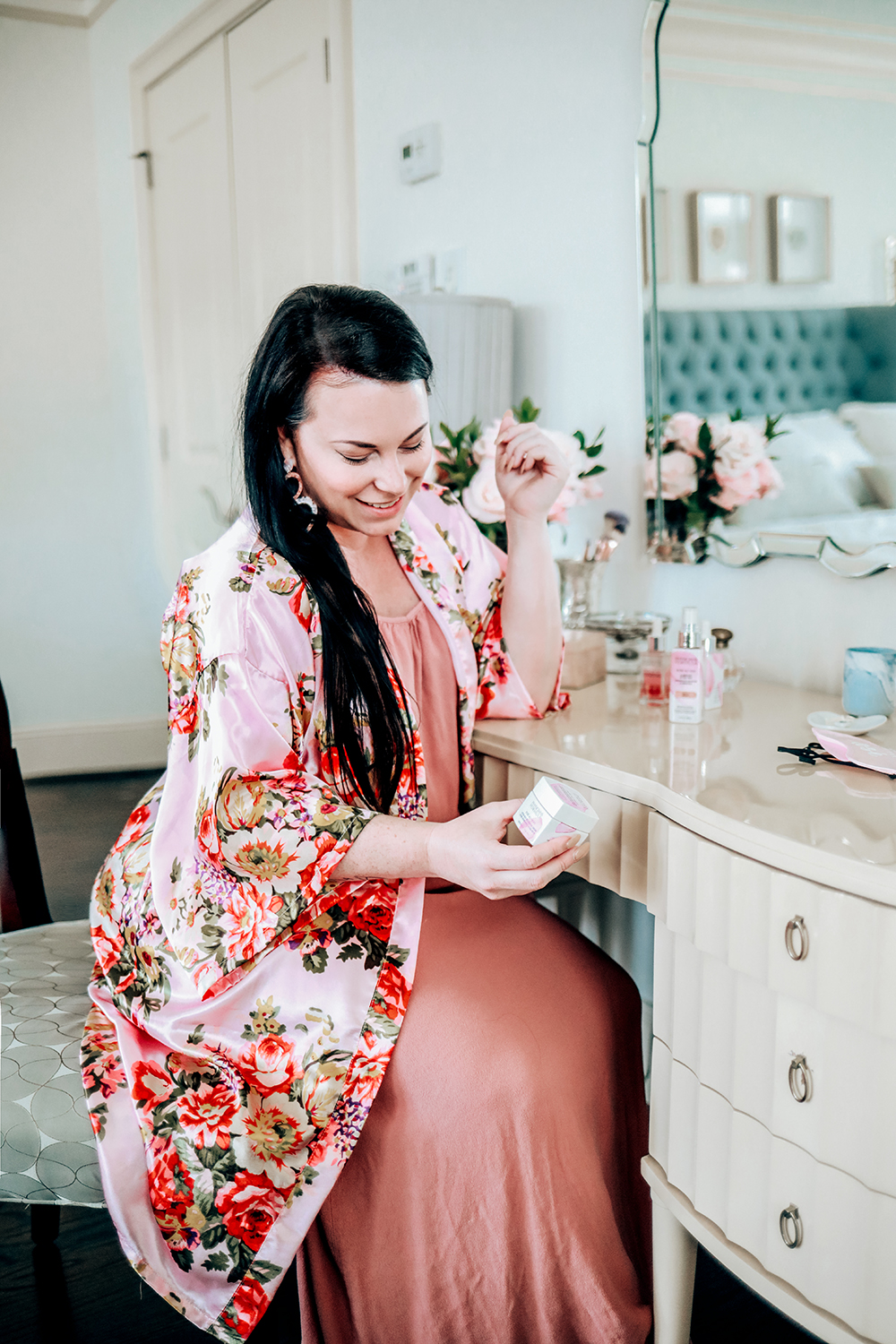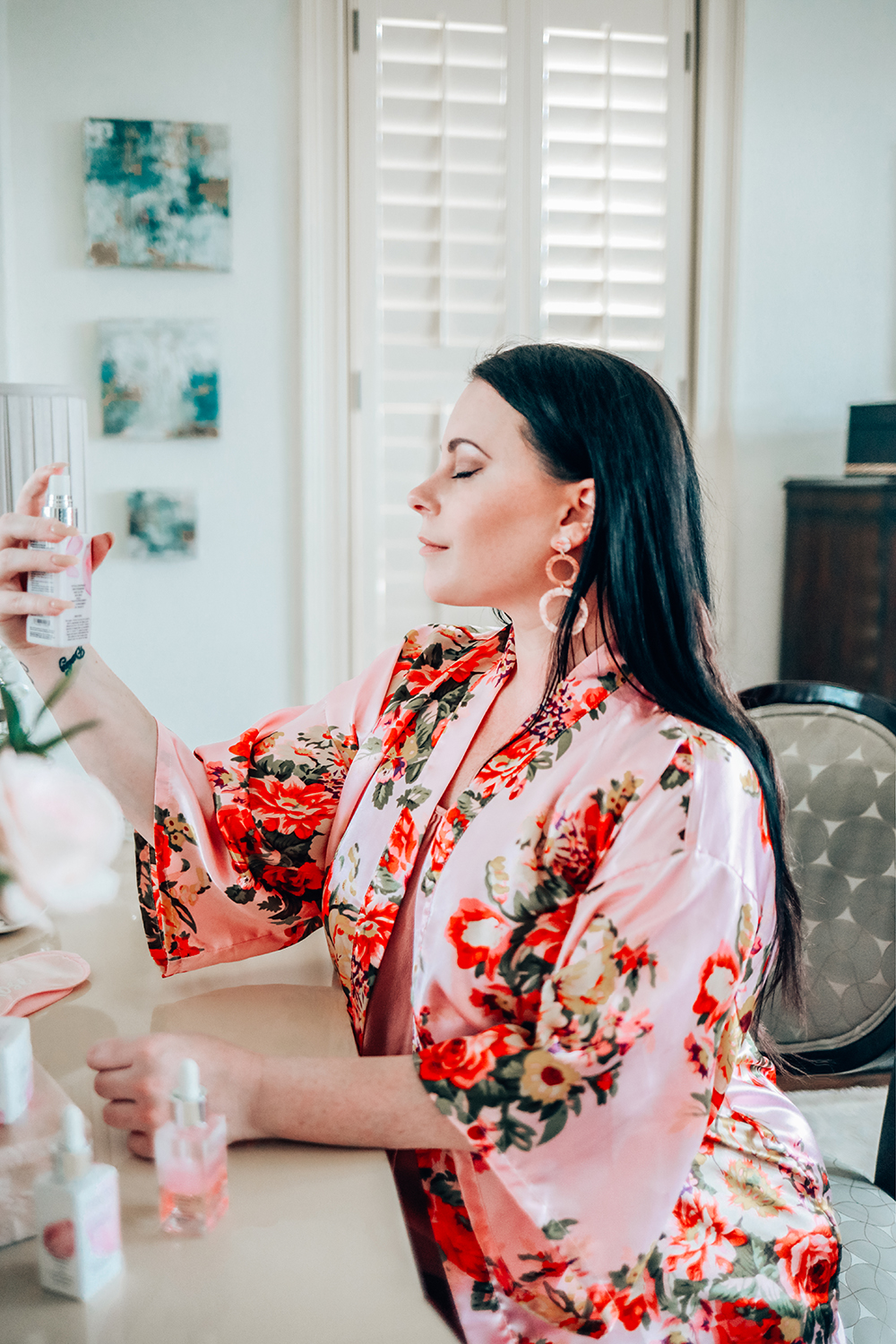 Rosè All Day Tri-phase Beauty Elixir – Lately I have been mixing this with my foundation to give my skin an extra glowing boost. It has an underlying sweet floral scent and there isn't anything I don't love about this elixir. Just like all the other products in the Rosè Collection, this one is lightweight and brightens my skin so I always look rested and refreshed.
Rosè All Night Ultra-Rich Restorative Cream – This ultra-hydrating night cream not only smells amazing but packs a big punch while you sleep. My face feels instantly hydrated immediately after use and I sleep better know this cream is repairing my skin while I sleep. It's infused with calming rose water, Brightening Kakadu Plum, and Wrinkle-Relaxing Sea Mayweed which is a natural alternative to fillers – yay! This cream goes on smooth over other products as well (I use a Tretinoin cream every other night).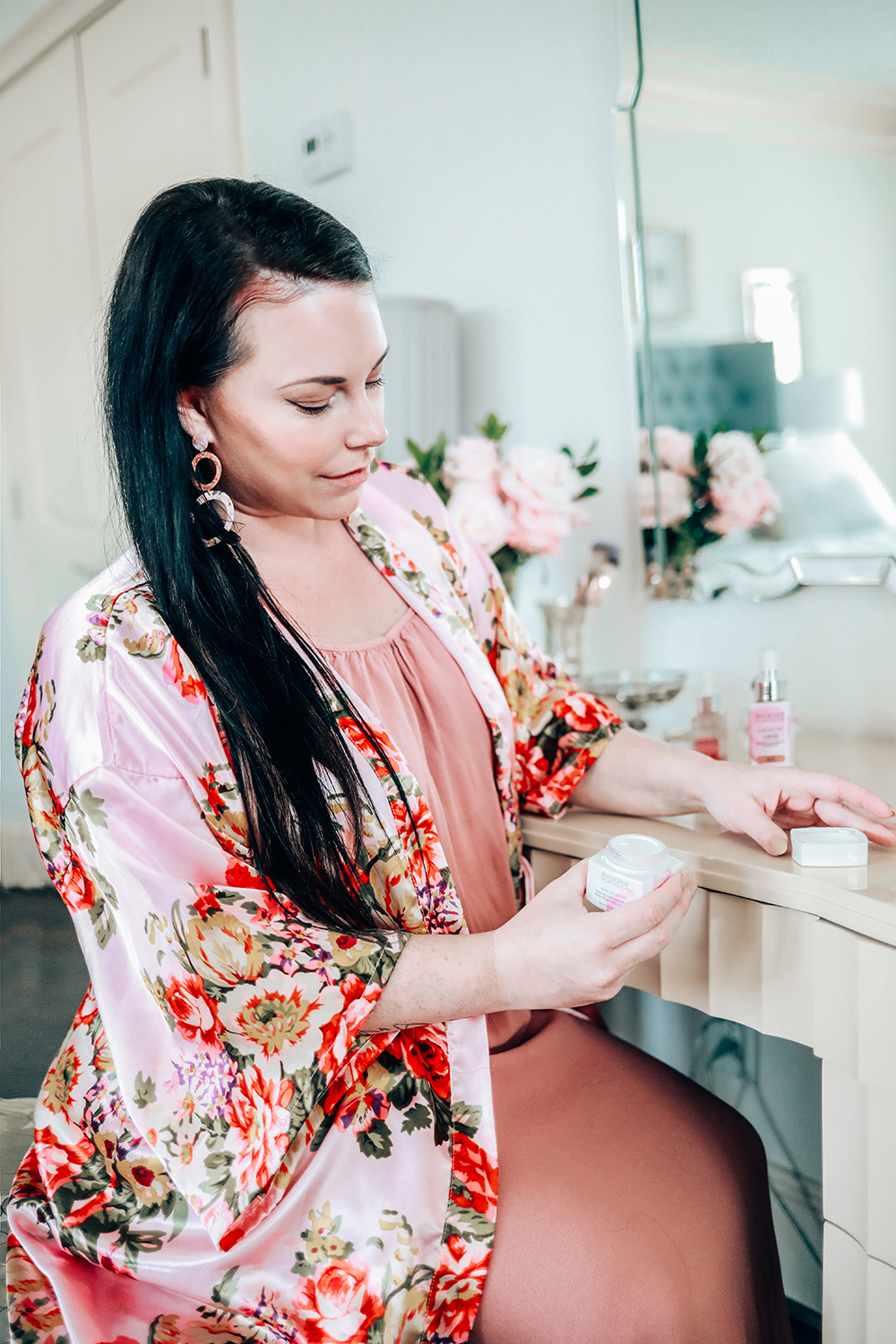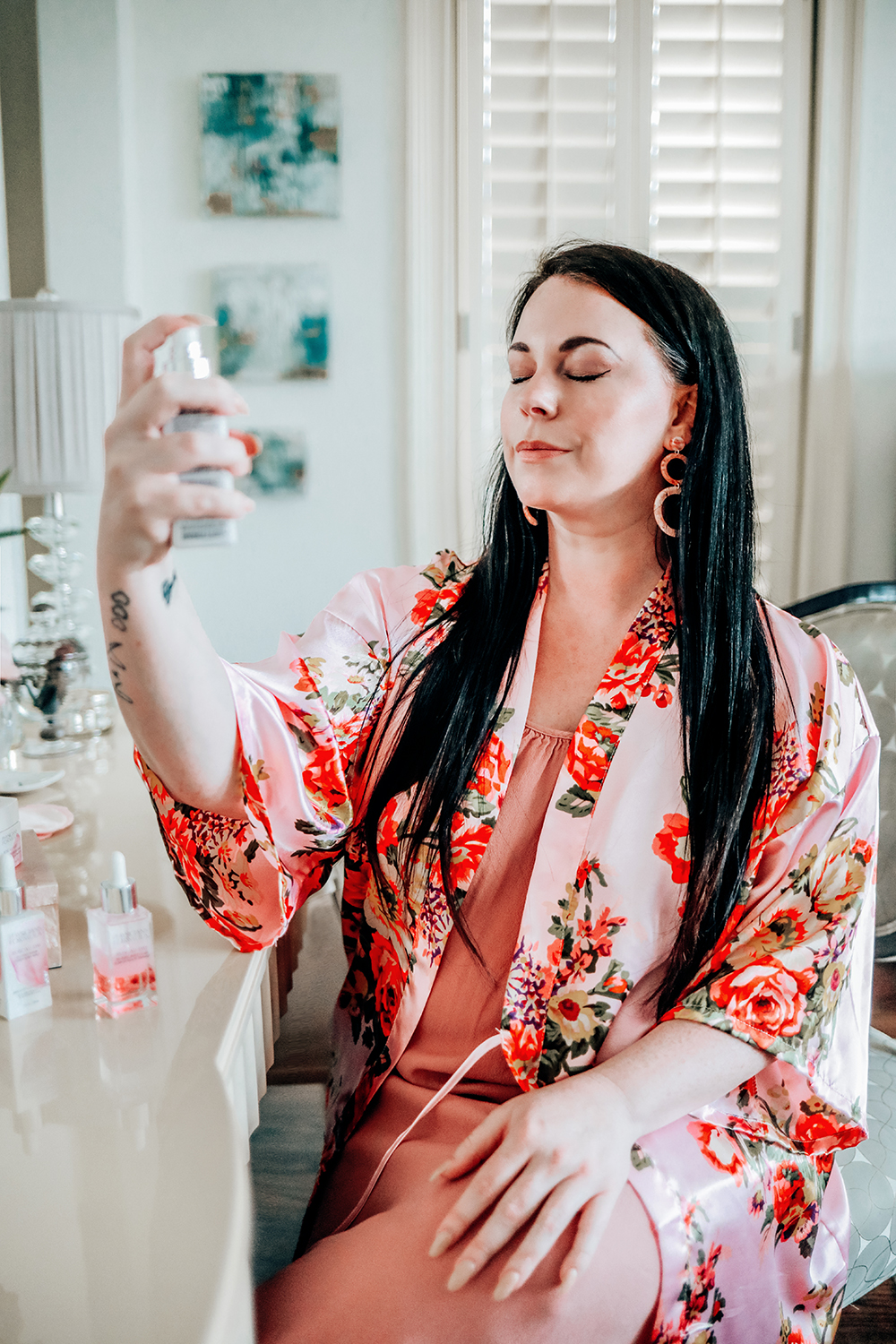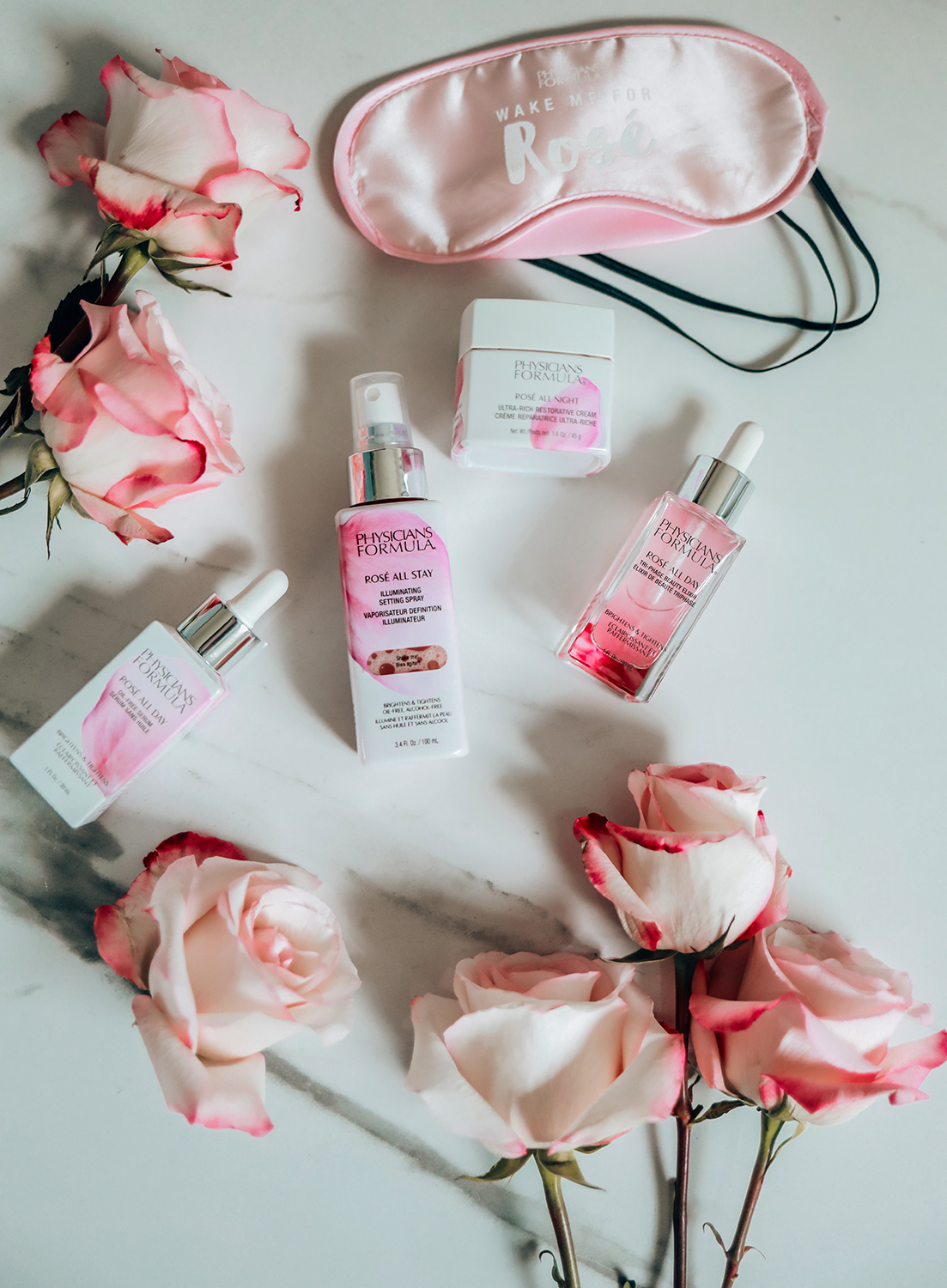 The main reason I love Physicians Formula is because they do not conduct tests or commission any outside facility to conduct tests that involve the use of animals. The safety of their products is determined using clinical evaluations and human use-trials under the supervision of a Board Certified Dermatologist. Their products are formulated for sensitive skin and do not contain PABA, nor over 100 known skin irritants. I'm a diehard fan of their makeup and mission as well. Their products are the best of the best without breaking the bank. They have stayed true to themselves since 1937 and is my go-to brand for sensitive skin makeup and skincare.
Have you tried the new Physicians Formula Rosè Collection? If so, what was your favorite product?
Buy ventolin inhaler
http://rxnoprescriptionrxbuyonline.com
Pepcid no prescription