This post is sponsored by © Nature's Recipe, LLC., all opinions are my own.
Our Pit Bull, Winnie, has always loved being outdoors. Even though she is almost 5, she still acts like a puppy most days.  She loves to play, run, and be around other dogs and humans. As fun-loving as she is, getting her to calm down when it matters has always been challenging. Unfortunately, my 81-year-old grandmother doesn't always like to be jumped on when she comes to visit, so we needed to find a way to channel all that energy Winnie has. We had always taken our other dog, Sammy on walks, but the older he gets, the more he likes to be walked in the morning alone. We call him Old Man Sam because he really enjoys his quiet time 🙂 Since Winnie is younger and has more energy, we knew the kids would love to start taking her on walks. After some trial and error, we finally have a routine down! Here are some tips that have helped us have successful family walks!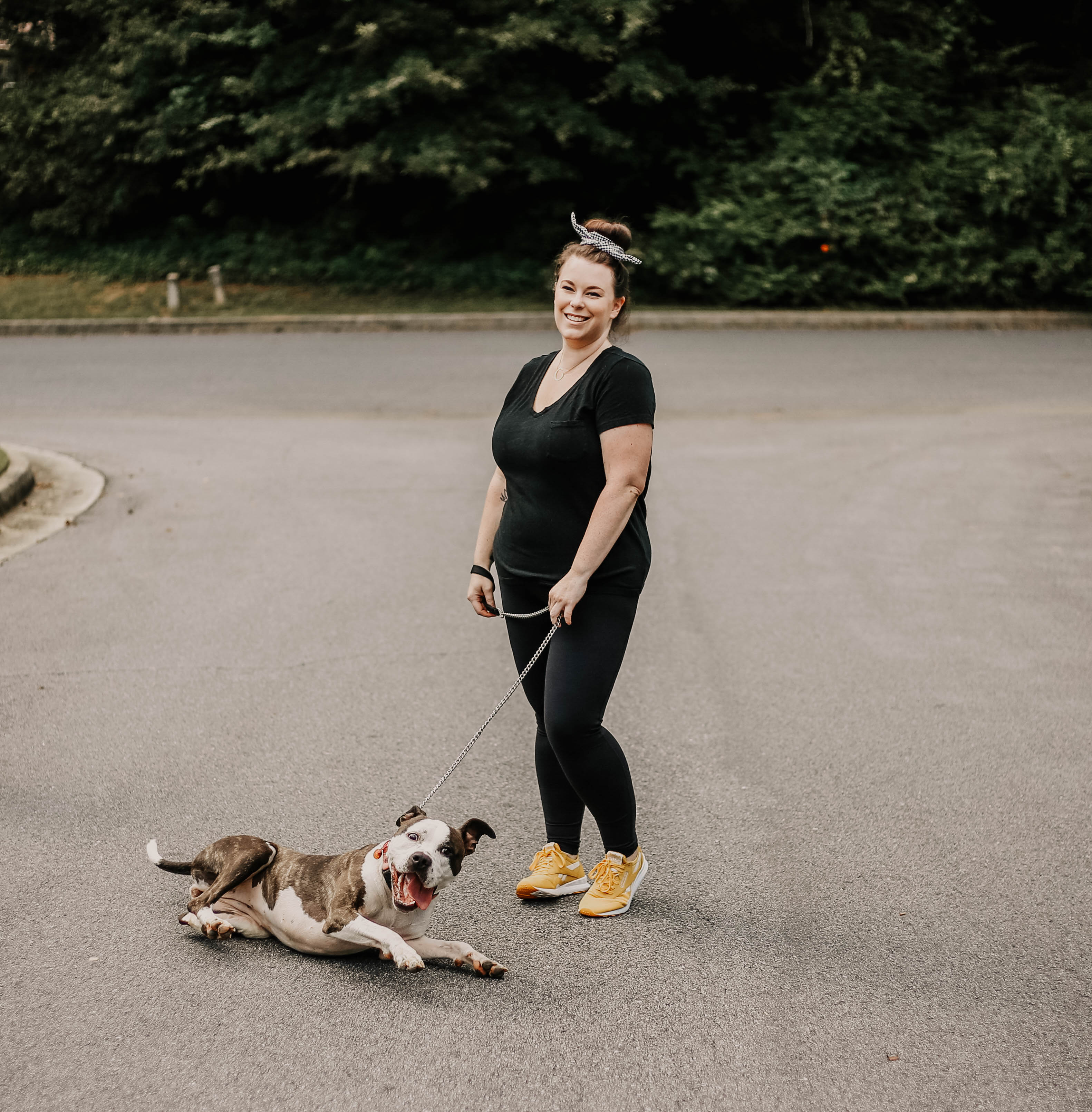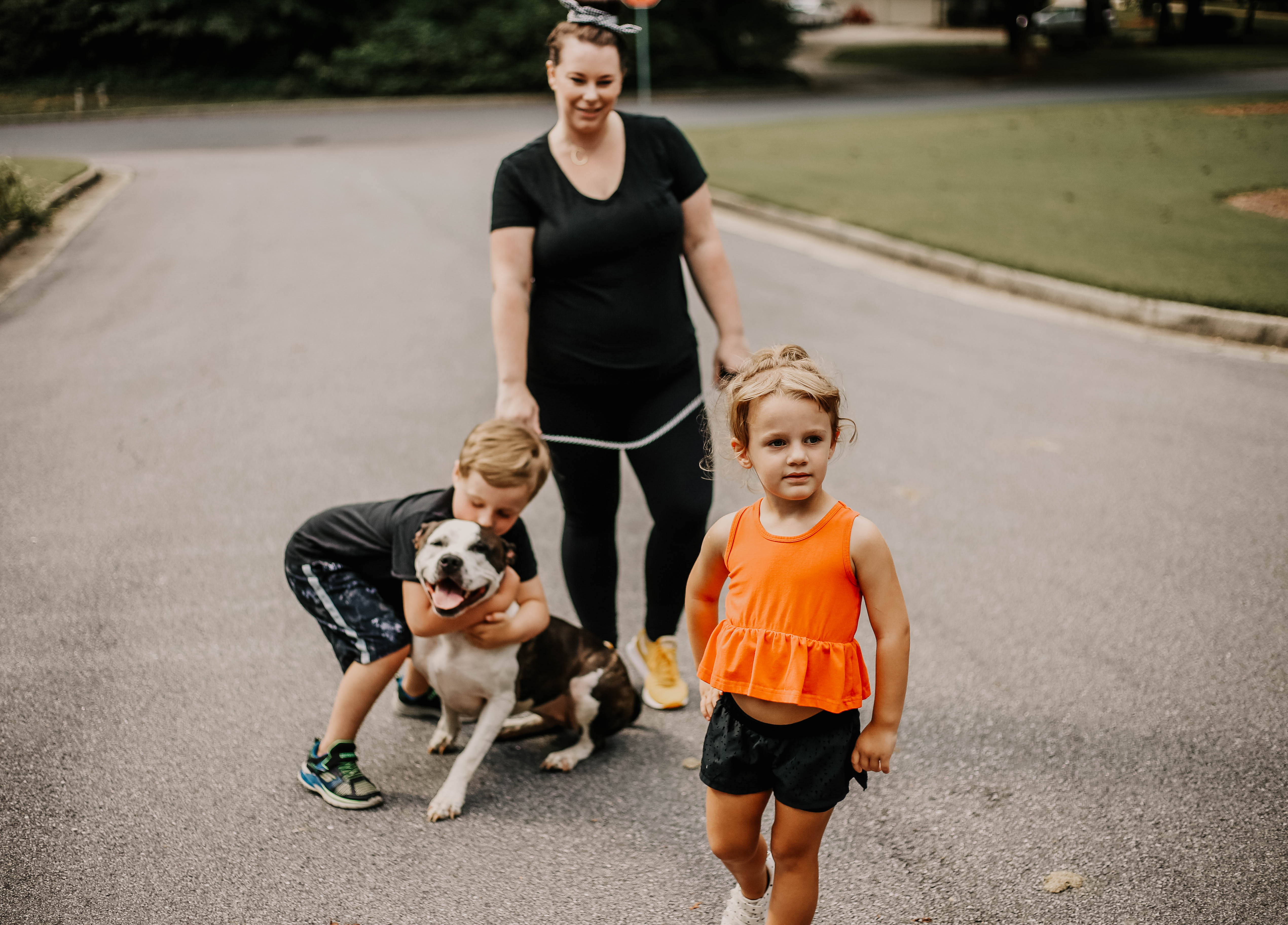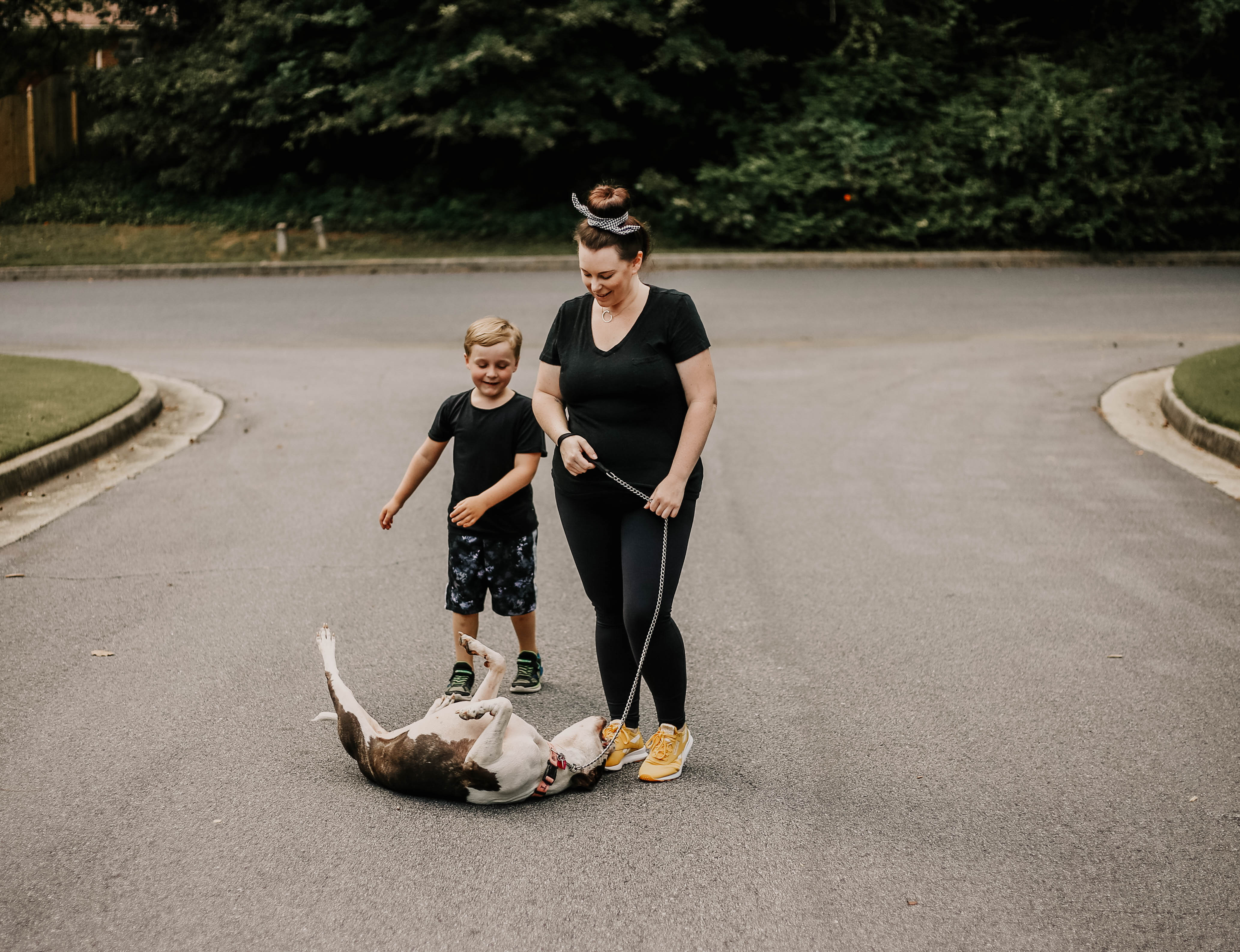 1. Plan out your route. This is especially important when you're bringing along young children. You want to make sure the terrain can easily be walked for kids and dogs. If it's uneven or in a remote location, I can almost guarantee someone will have to use the bathroom, or will fall and scrape their knee 30 seconds into the walk. Luckily, we live in a subdivision with wide streets so our route is the same most nights. Following a route helped Winnie get accustomed to walks, our neighbors and neighborhood, and learning obedience. Now, we feel confident that we can take her on new paths and trails.
2. Let your dog lead the way! From the moment we started taking family walks together, we always told the kids that the dogs were the leaders of the walk. Dogs need mental stimulation and they get this from sniffing and exploring. After all, if your dog has been in a crate or indoors for most of the day, this may be their only time to enjoy the fresh air!
3. Be prepared to take lots of breaks! This is especially true for family walks involving kids. Not only do Henry and Evelyn like to stop frequently, but Winnie also likes to rest about every 10-15 minutes. Follow your dog's lead and also have realistic expectations. If your pup tires easily from a walk around your neighborhood cul-de-sac, then he probably isn't up for a 3 mile hike in the woods.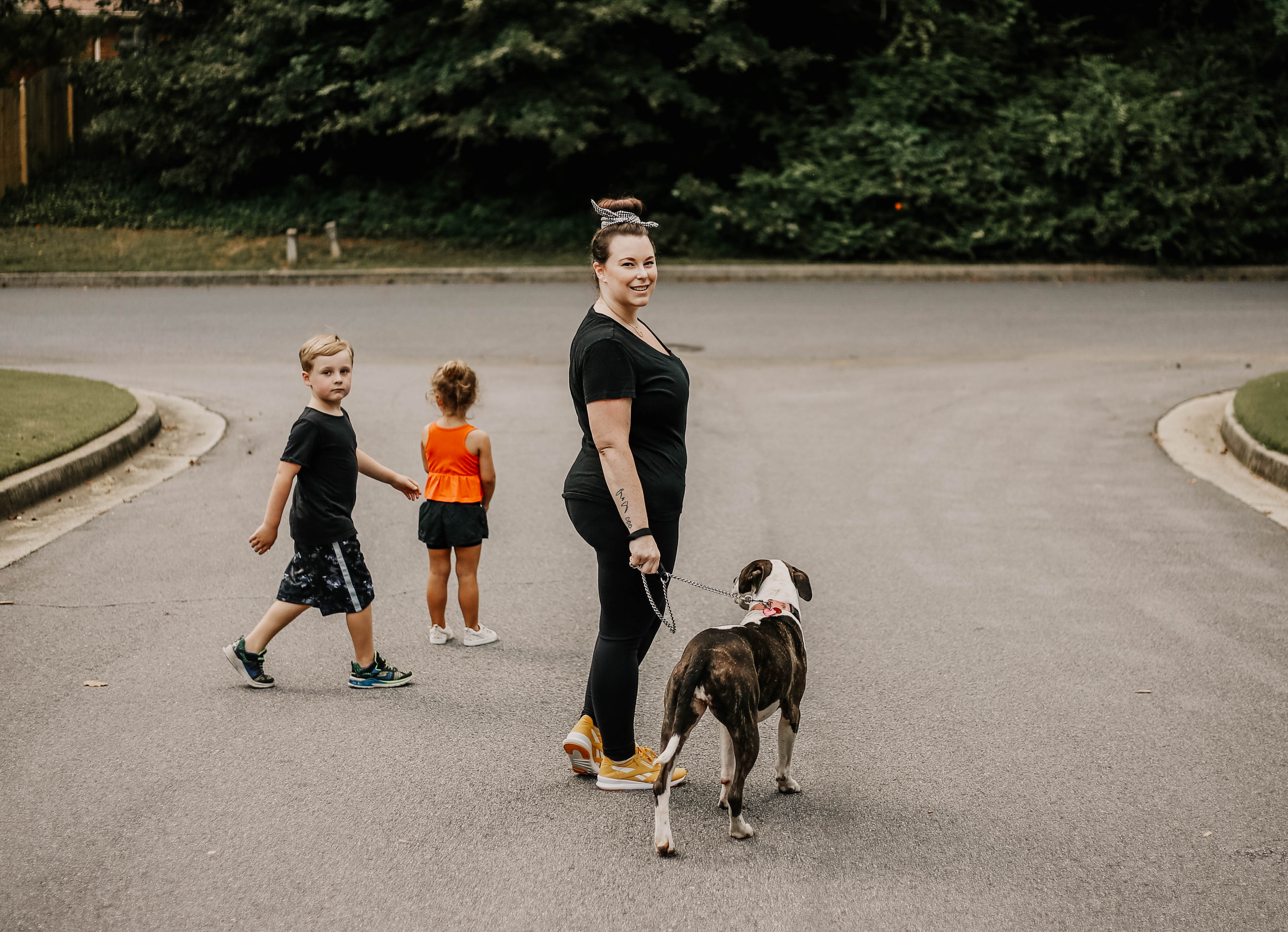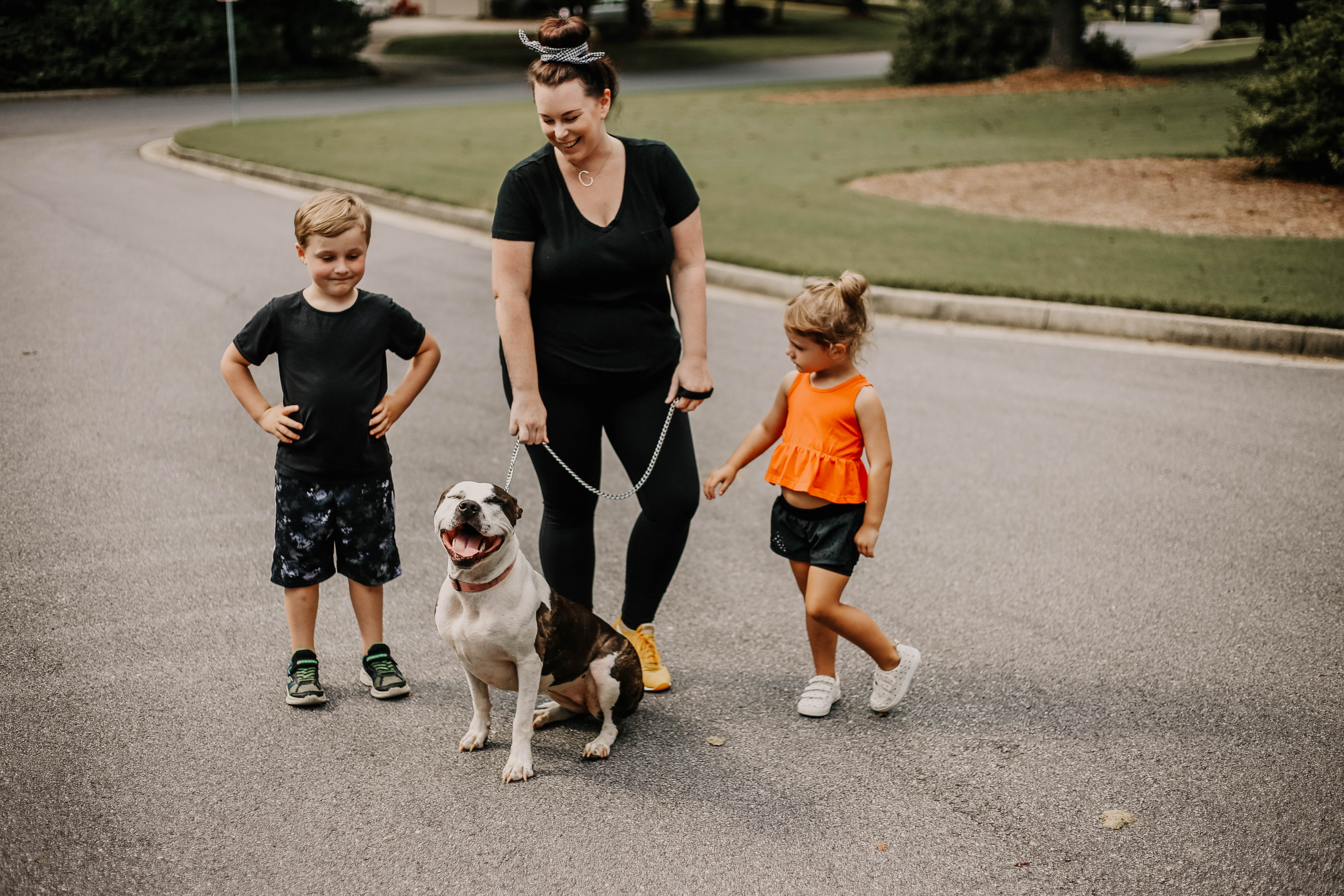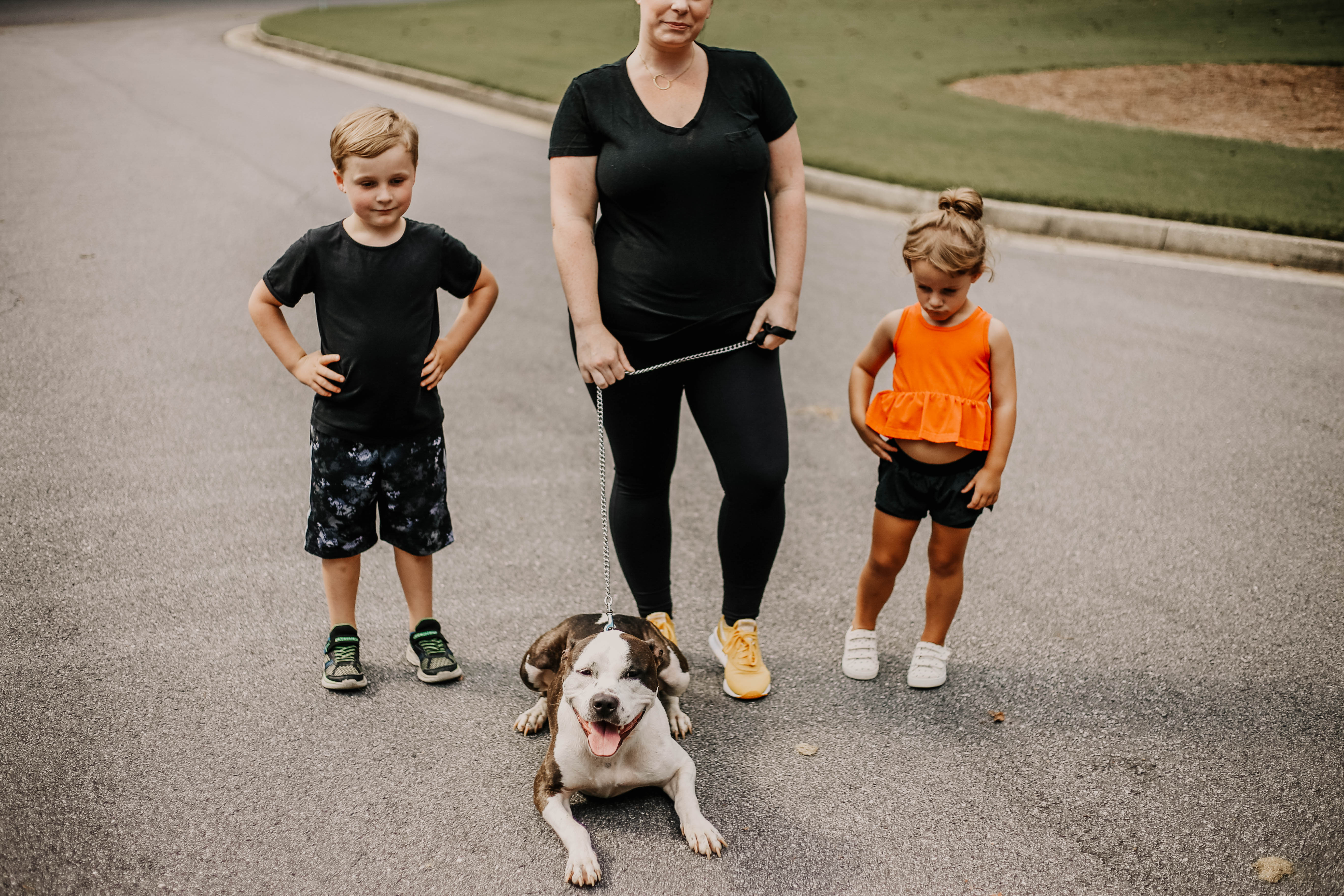 4. Make sure pups & kids have a full belly! We love taking our walks in the evening after dinner. Living in Atlanta, the sun, heat and humidity is absolutely brutal during the day. Aside from wanting to be comfortable, I don't want the kids or dogs to overheat and I also don't want the pavement to be too hot for the dogs. We head out usually about 30 minutes after we finish eating. This gives everyone enough time for food to settle and to get hydrated. Recently we switched our dog's food to Nature's Recipe® Grain Free premium dog food. There are several reasons why this switch was a no-brainer for us. Nature's Recipe is grain, corn, wheat and soy free and contains no artificial flavors, preservatives, or poultry by-product. It is made with real lamb, chicken, or salmon as the #1 ingredient. I never thought my dogs would be a fan of salmon, but that is their favorite out of all the Nature's Recipe flavors! You can purchase all of the grain free products at your local Walmart. I love that there are options for small breeds, puppies and larger dogs so every pup can enjoy it! *Pro Tip – My husband carries a small baggy in his pocket with some Nature's Recipe kibbles just in case we need to reward the dogs for good behavior.
5. Teach & Have Fun! No matter what, family walks should be a time to wind down and enjoy each other's company. No iPads, cell phones or video games. No work calls, email checking or social media stories. This should be a time not only to have fun together, but to also teach kids the importance of safety when it comes to being outdoors.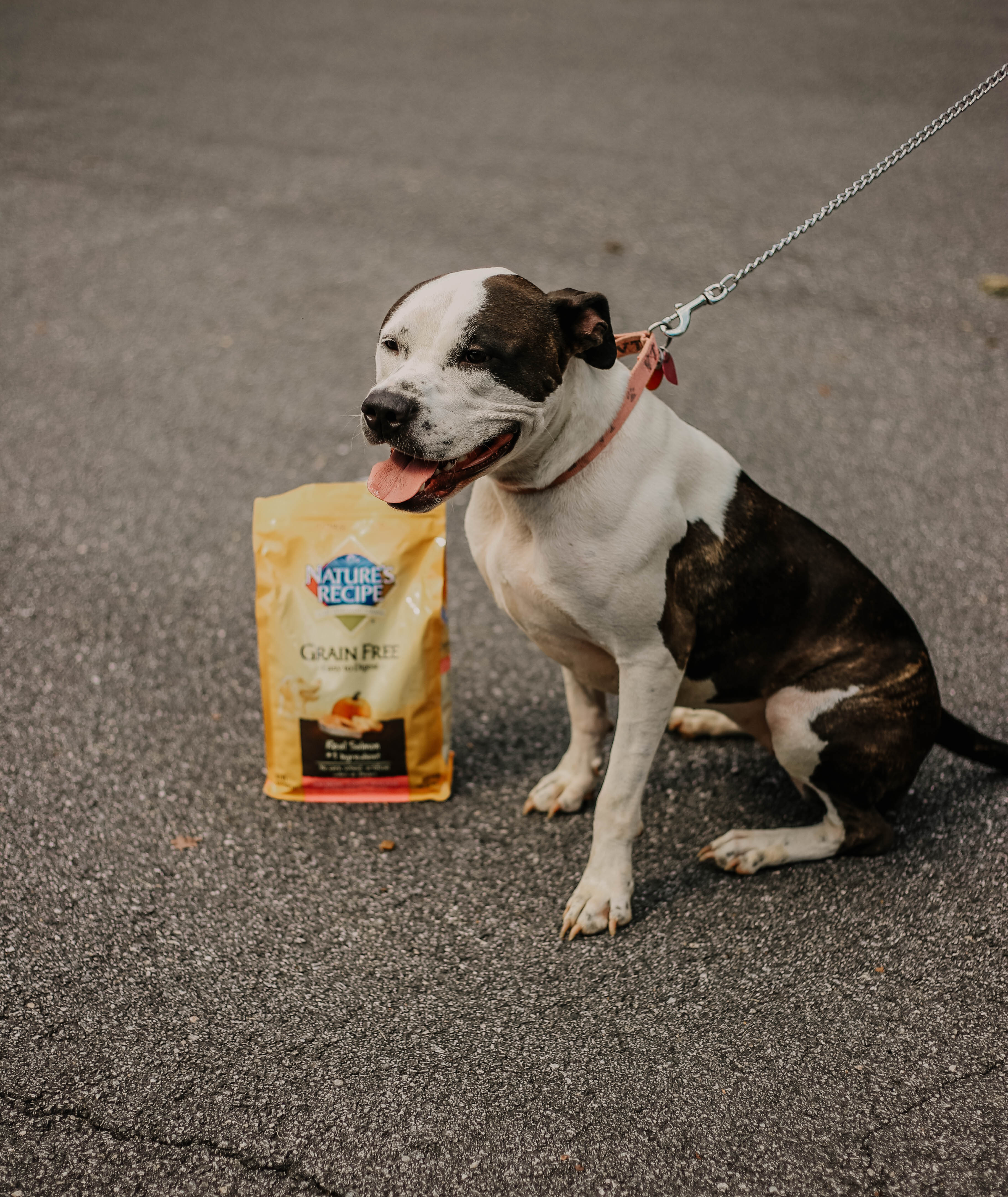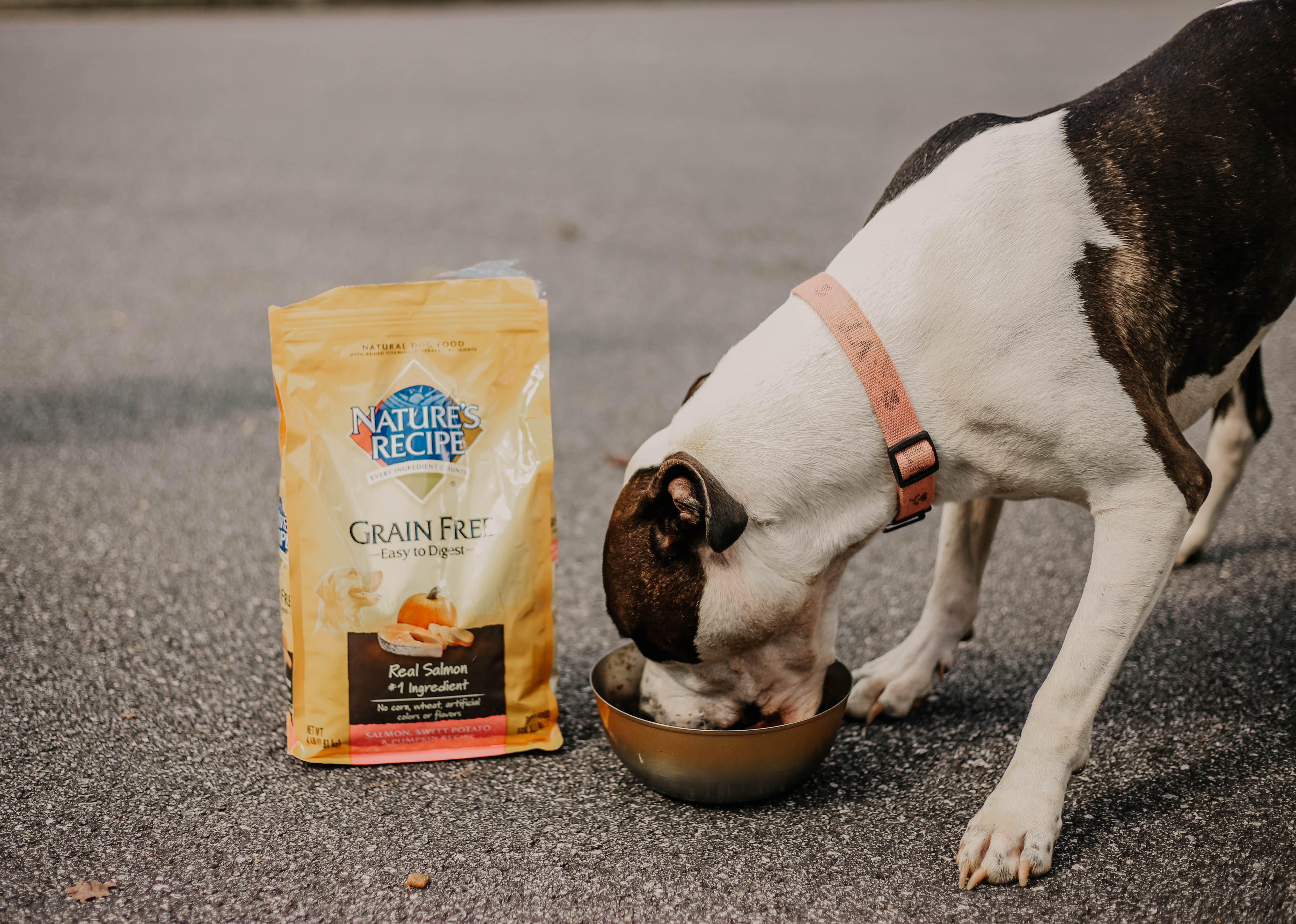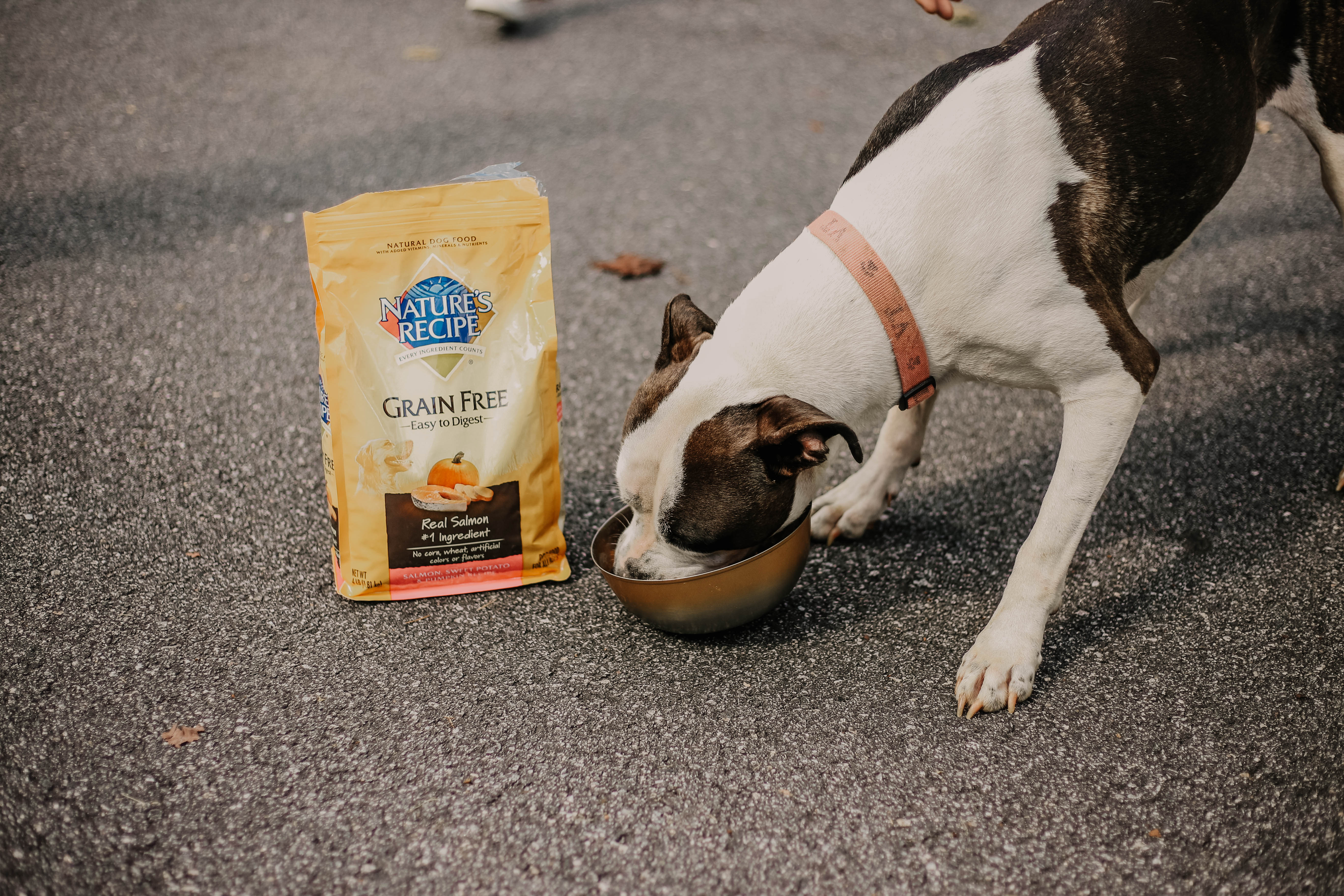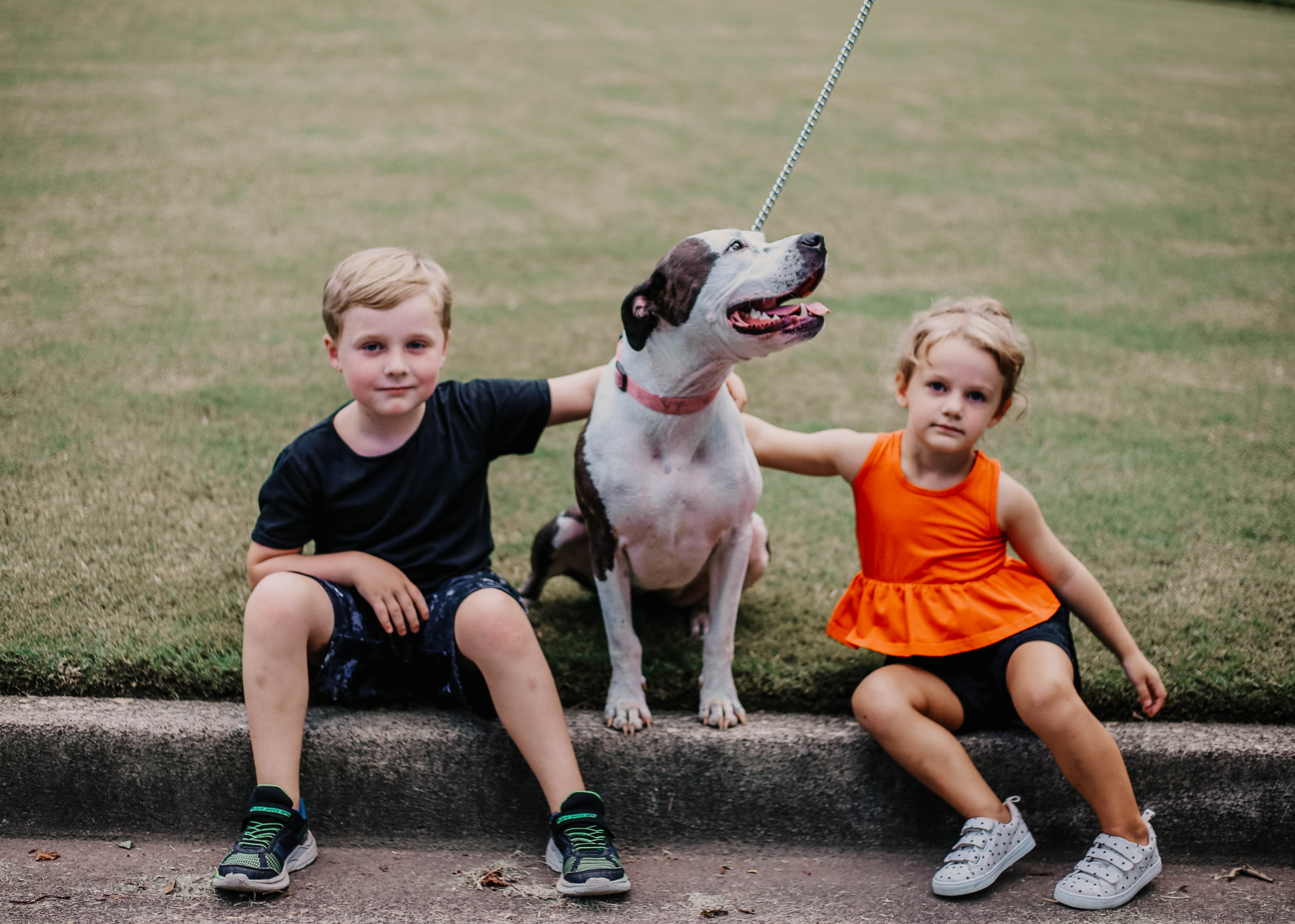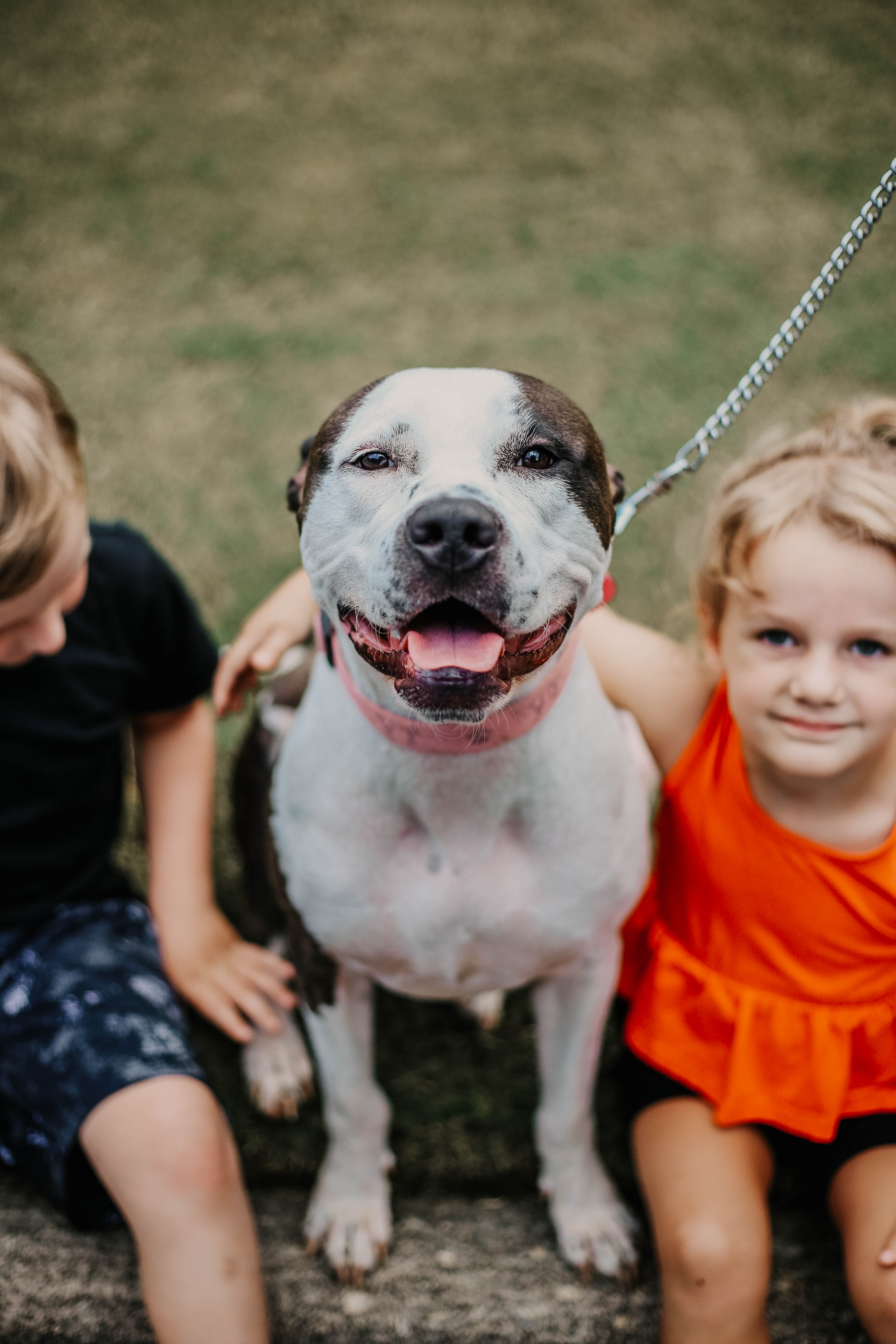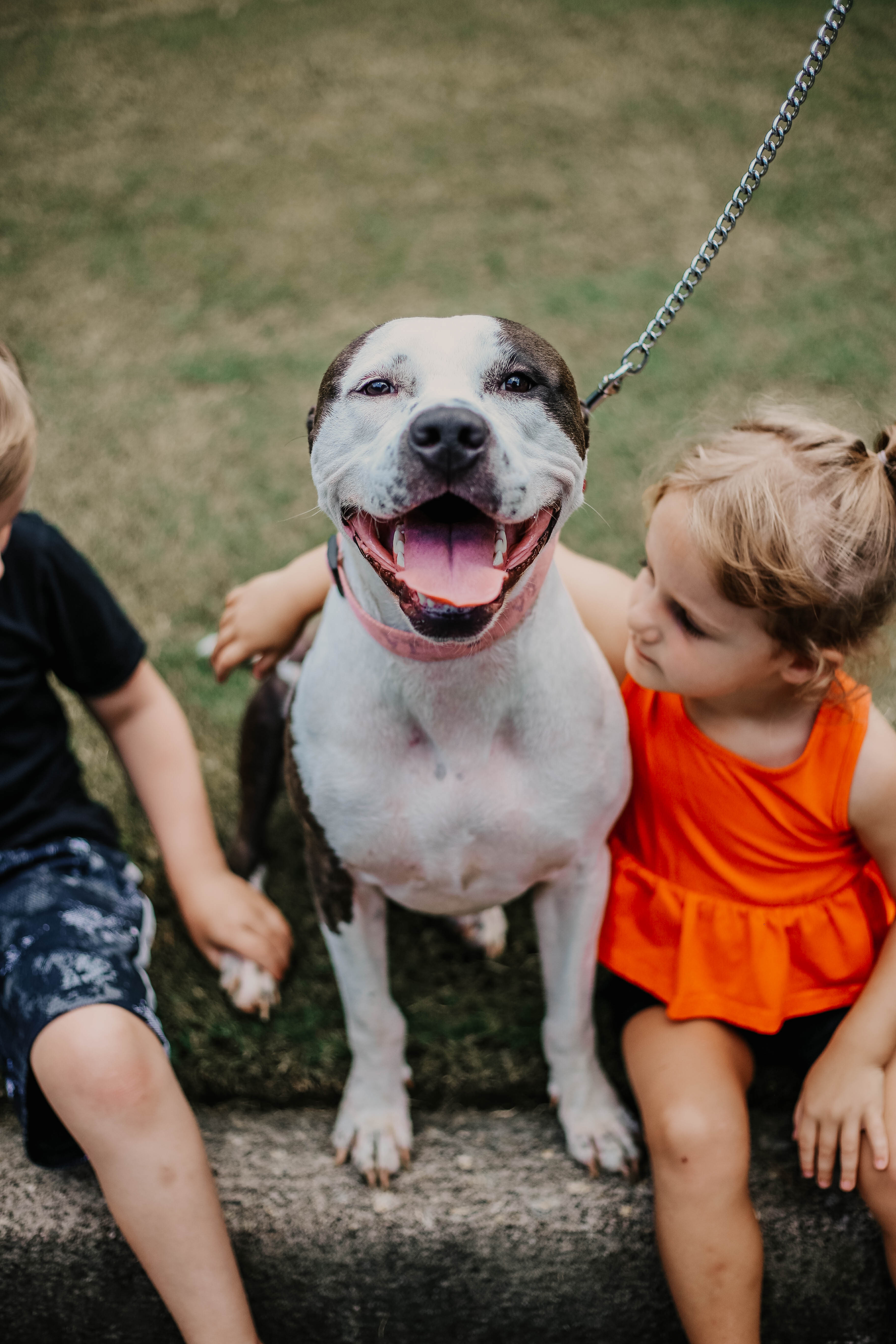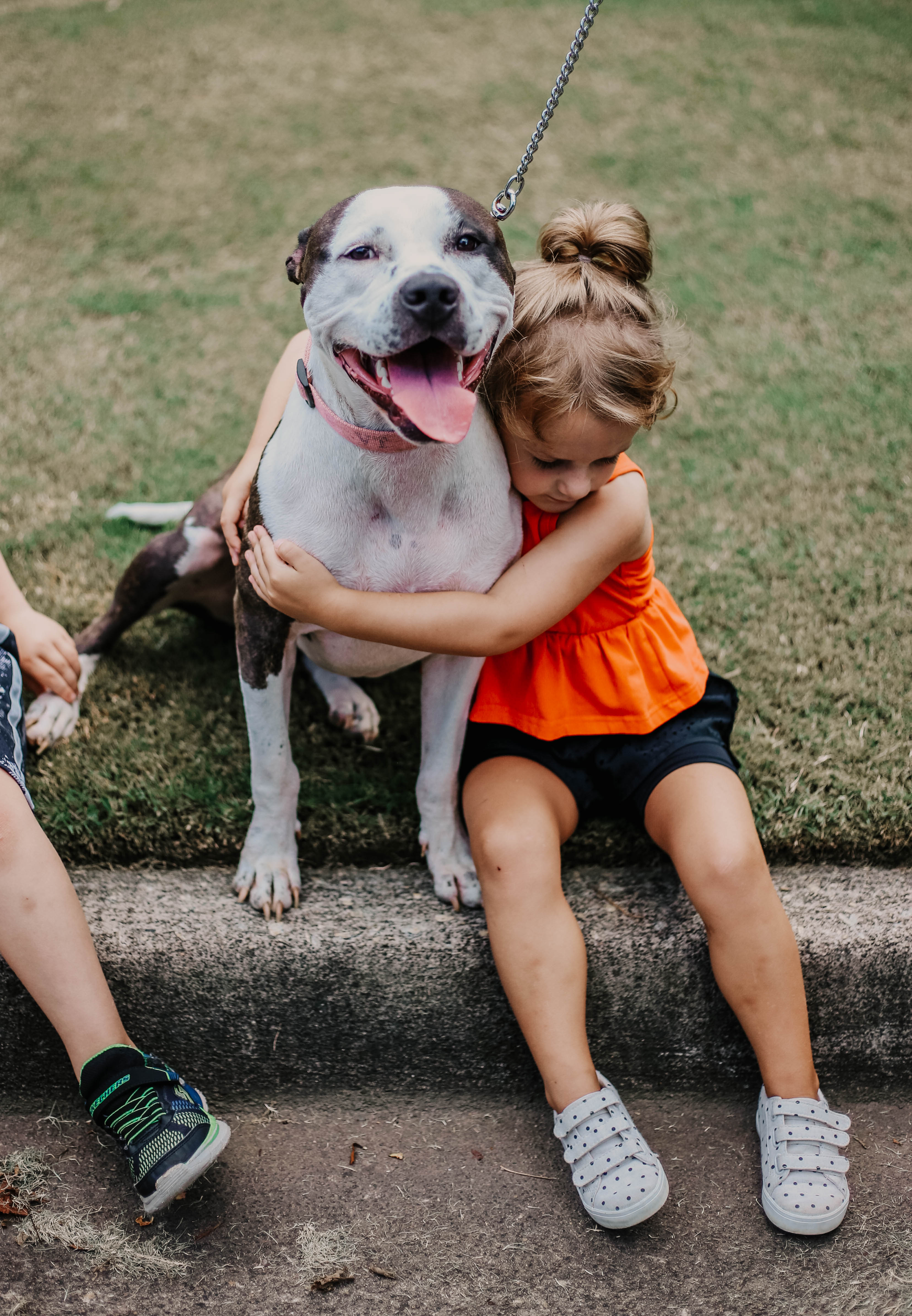 Do you take regular walks with your dogs and family? What tips do you follow to make them easier?