Happy Spring! It's no secret that I love celebrating the start of a new season as much as possible around here, especially when it involves the kids, fun activities, and food! My kids love painting and helping me bake, but honestly they aren't my favorite things to do. I'm not a fan of messes and baking always takes me way too long and I wind up frustrated. Anything that can make my life easier (without the kids knowing the difference) is a life saver for my sanity.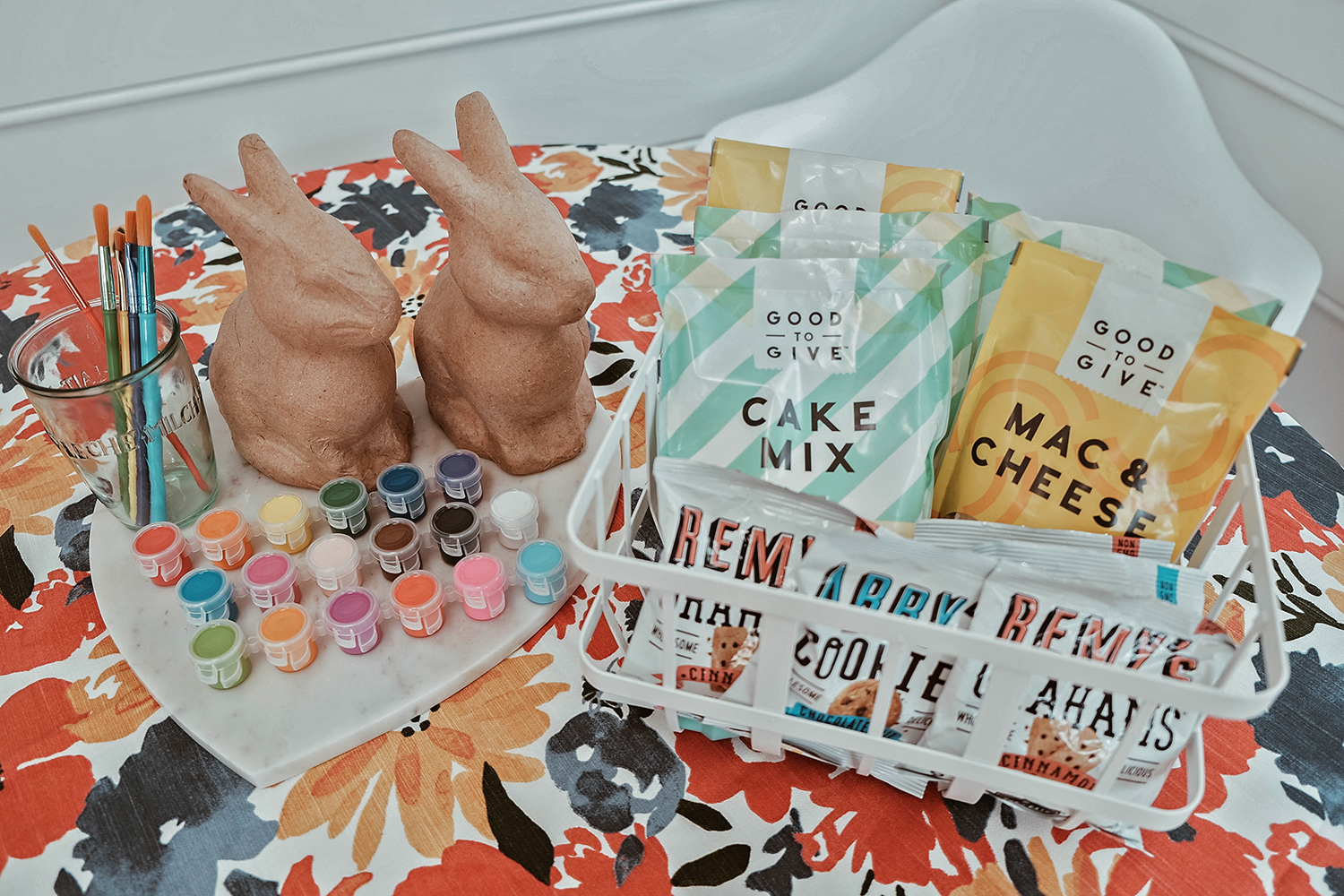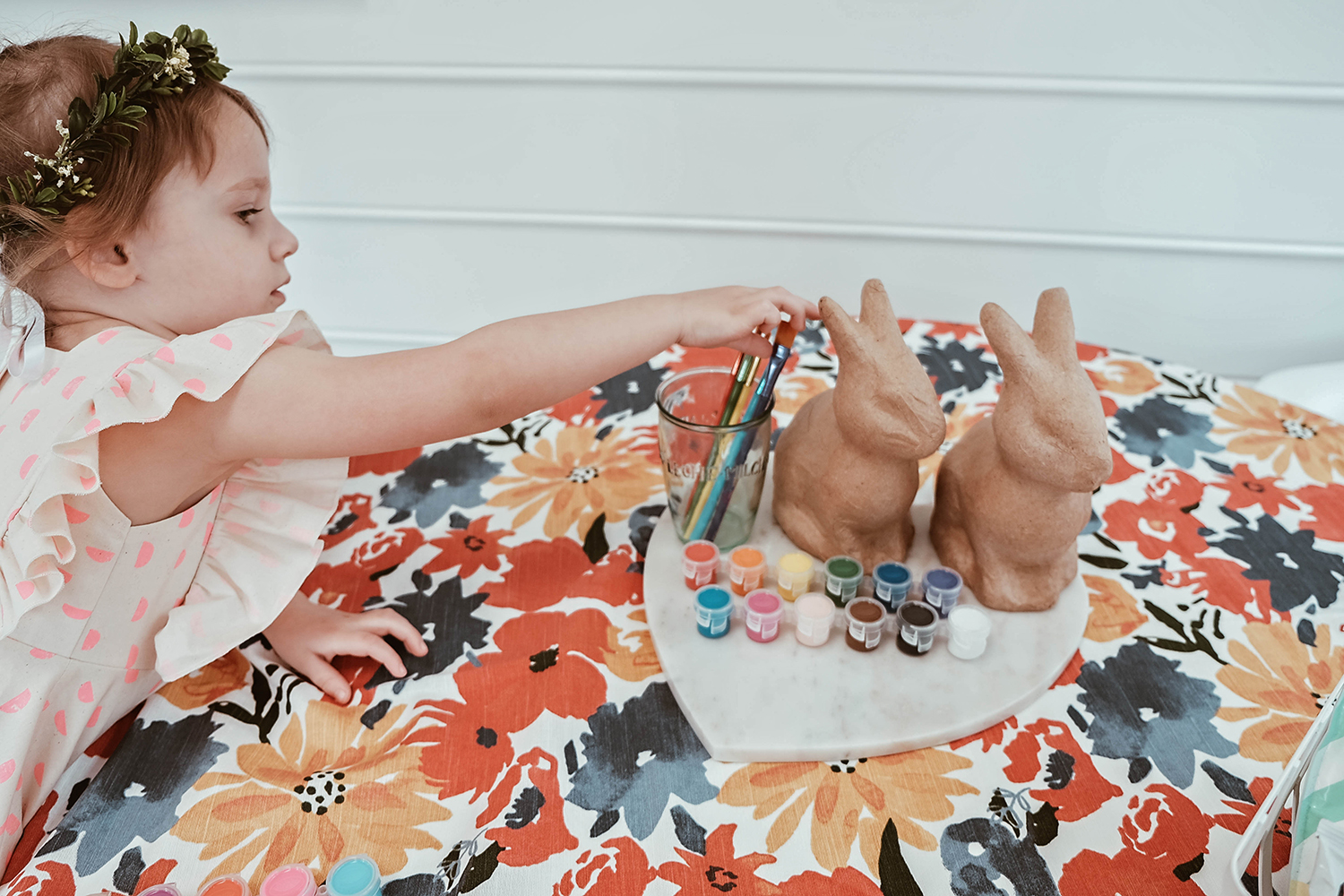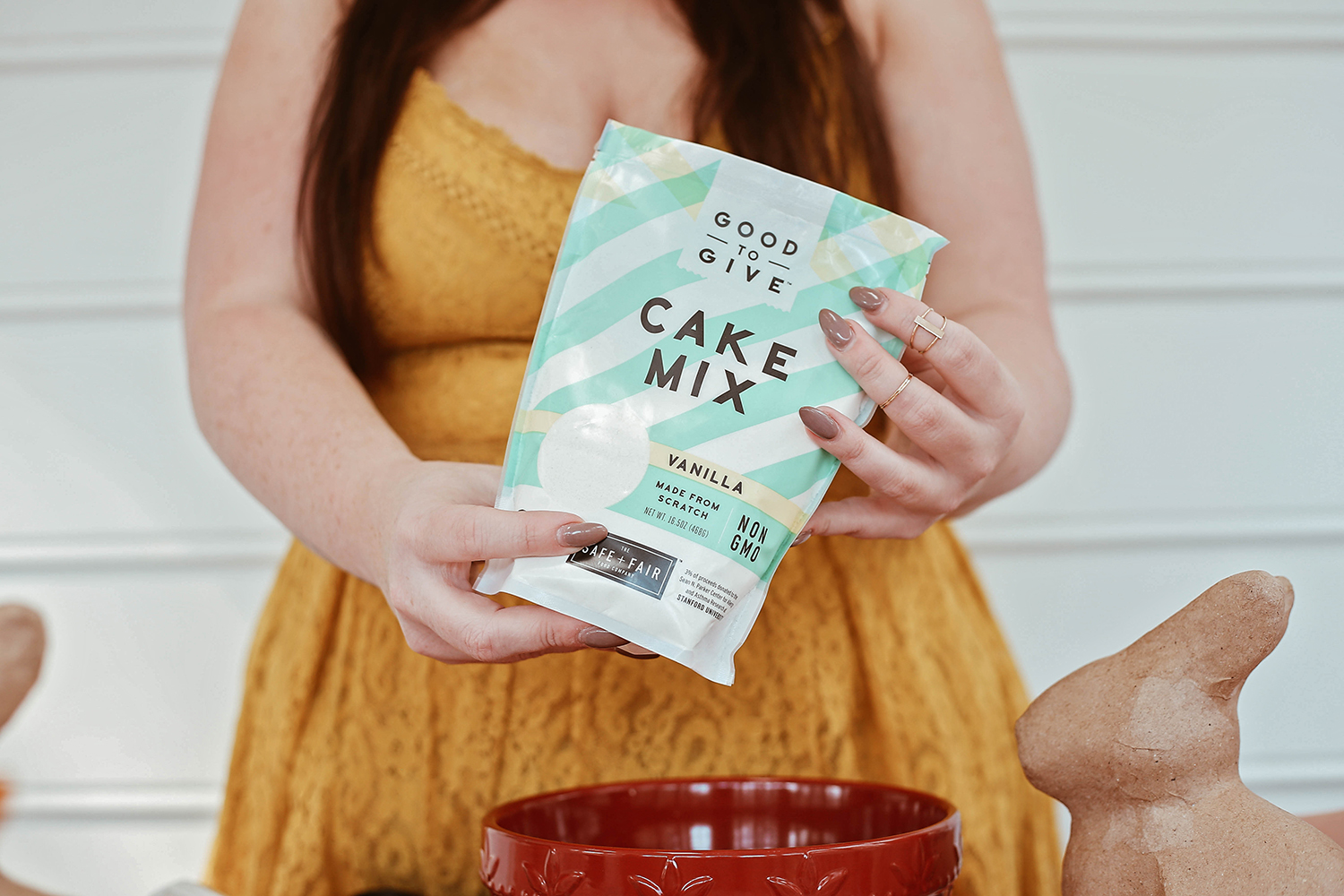 Have you heard of The Safe + Fair Food Company? If you haven't, then head to their site right now and add some goodies to your cart immediately. All of their foods are clean label and nut- free, which means they're perfect for school and parties that are nut-free zones! You can save 30% on your next order, too, with code CHANEL30! To celebrate the arrival of Spring, the kids and I decided to bake a cake for Henry's school using SAFE + FAIR's Good to Give Vanilla Cake Mix. What I love most about this product (besides being nut-free) is that it's super easy to make. Besides the eggs, water, and oil; everything you need is in the package. It makes clean up a breeze, and I can enjoy time with the kids without stressing about 10+ ingredients and an impending massive clean-up.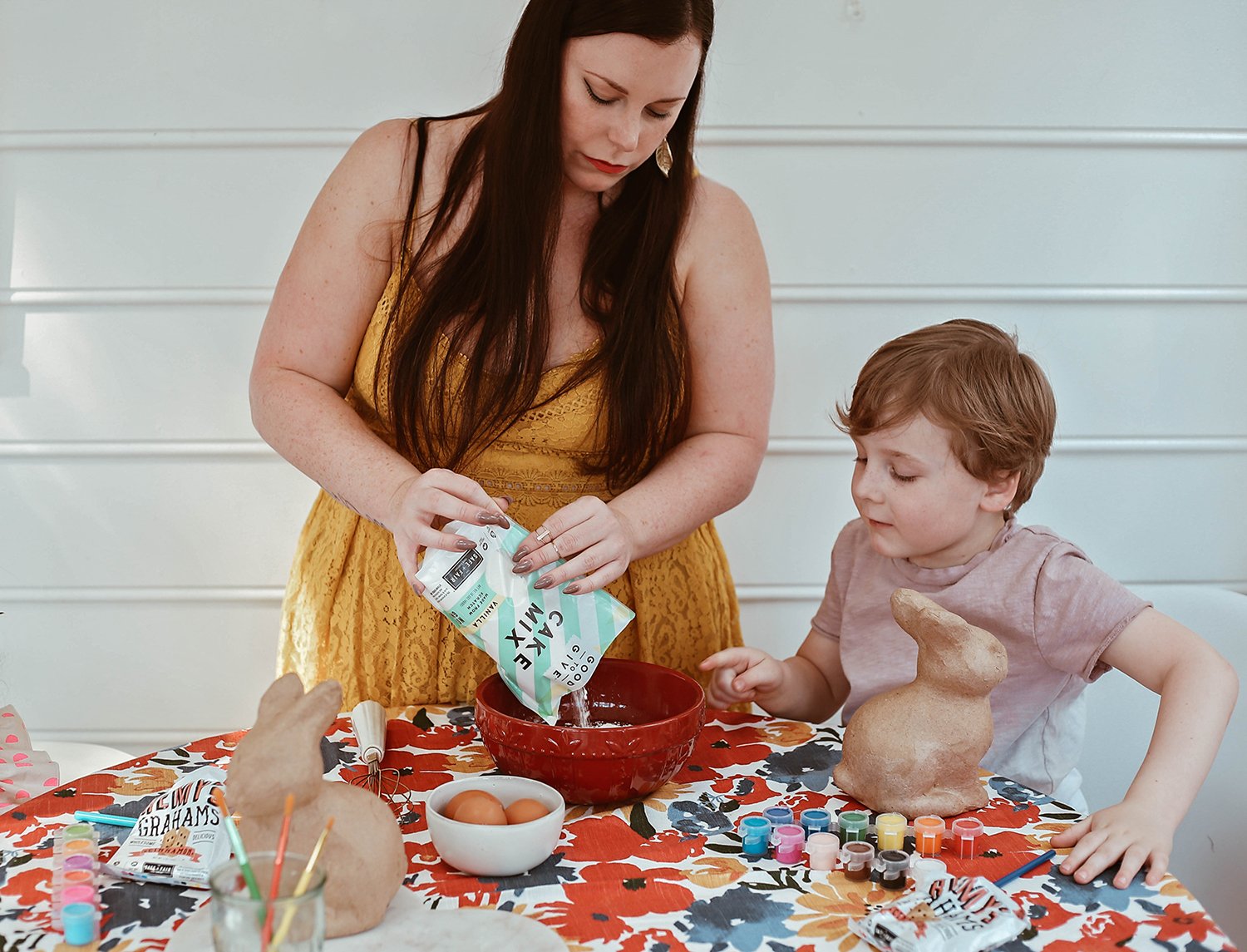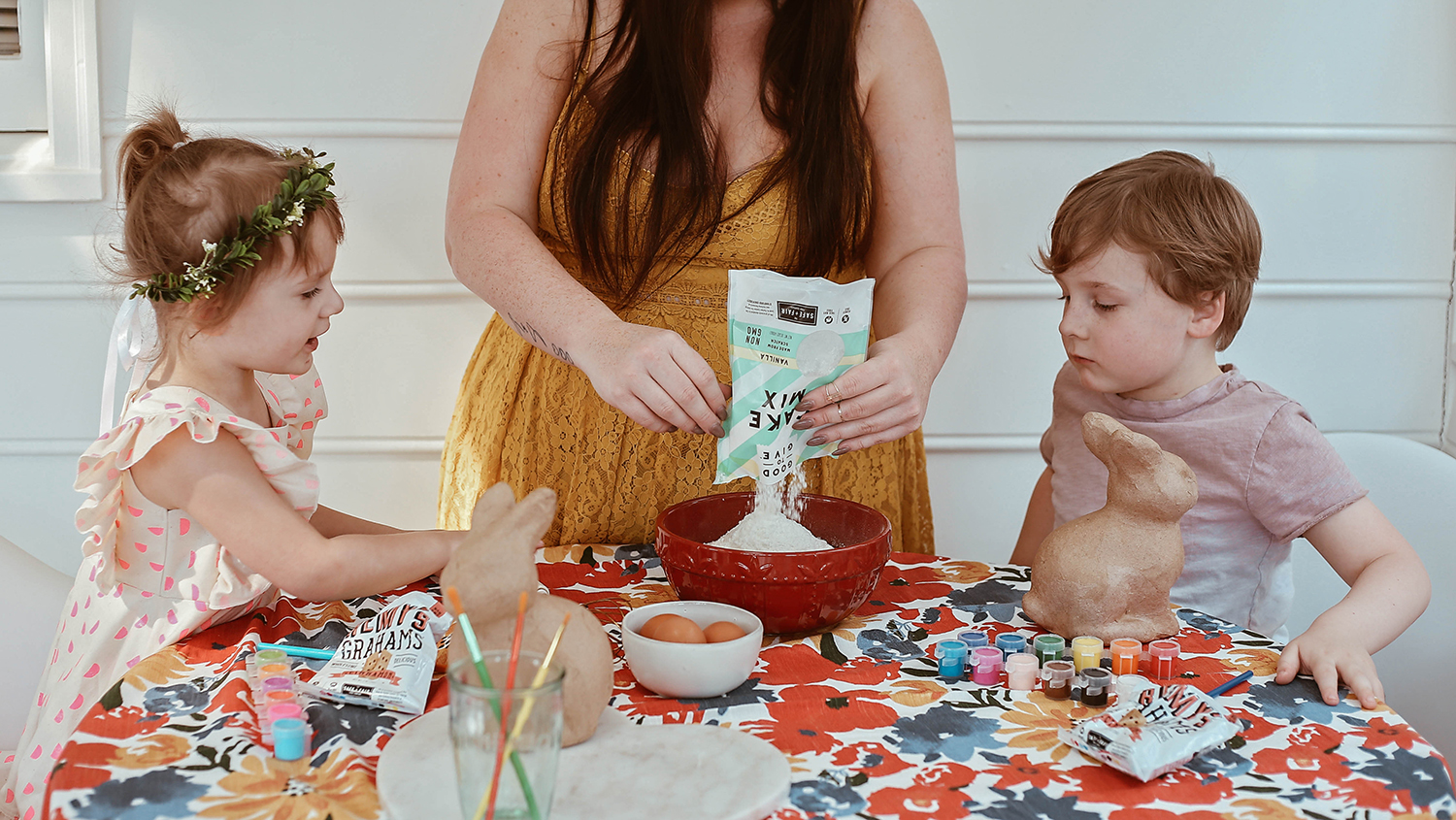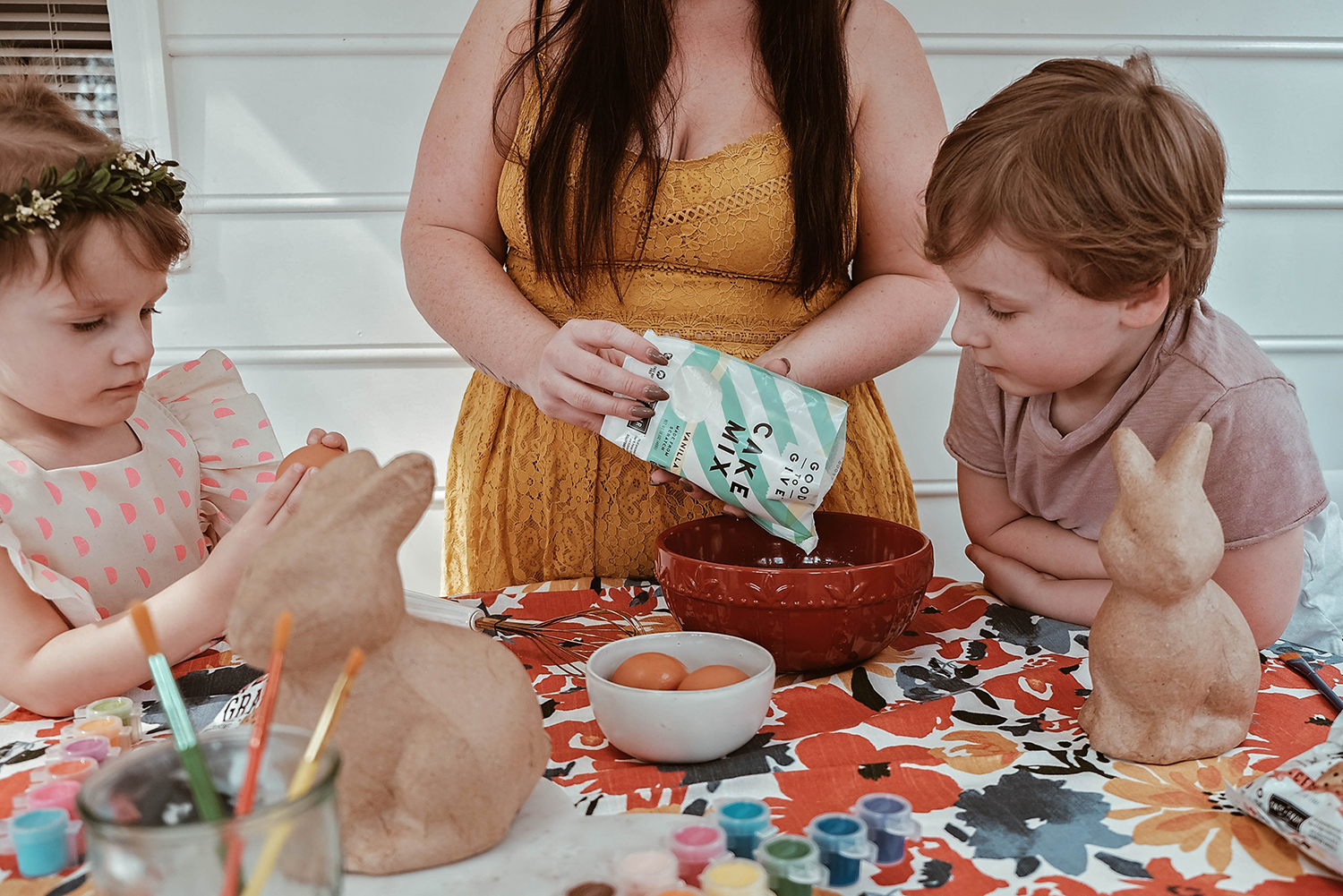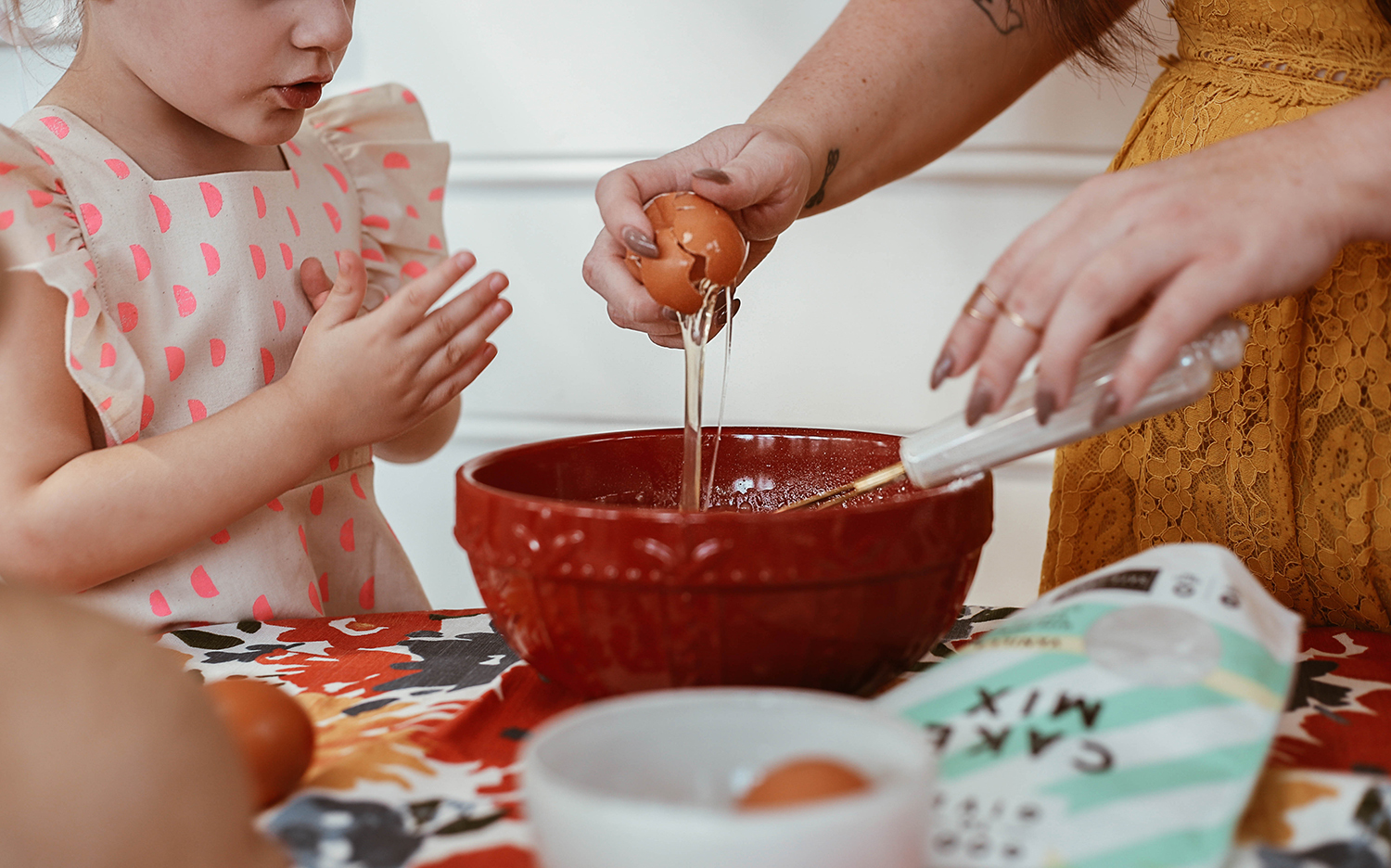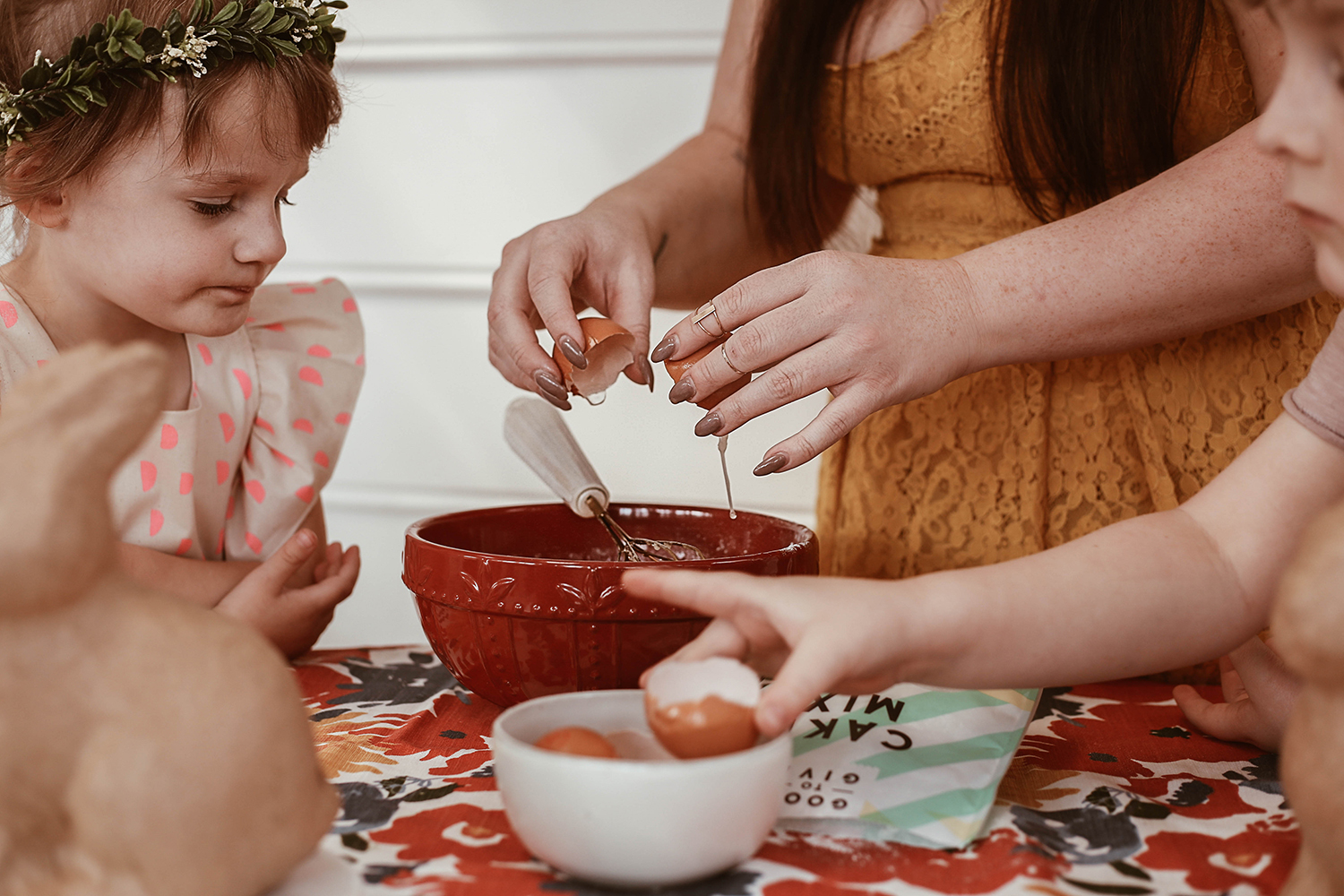 In addition to being a clean label food company making foods that are safe, fair, wholesome and delicious, 3% of their proceeds are donated to the Sean N. Parker Center for Allergy and Asthma Research at Stanford University. Companies that give back and care about their customers are extremely important to me. Their manufacturing plants are dedicated peanut and tree nut-free, and all the ingredients they purchase are also from peanut and tree nut-free facilities. Each and every food production lot is tested for: Peanut, Almond, Hazelnut, Walnut, Cashew, Pistachio, Macadamia, Brazil, Coconut and Pecan. Even if you don't have anyone in your family with a nut allergy, their foods are so delicious. My husband absolutely loved everything SAFE + FAIR sent, and he will be the first one to shrug off something that is labeled differently (like that one time I made 2 ingredient banana pancakes which he was not a fan of).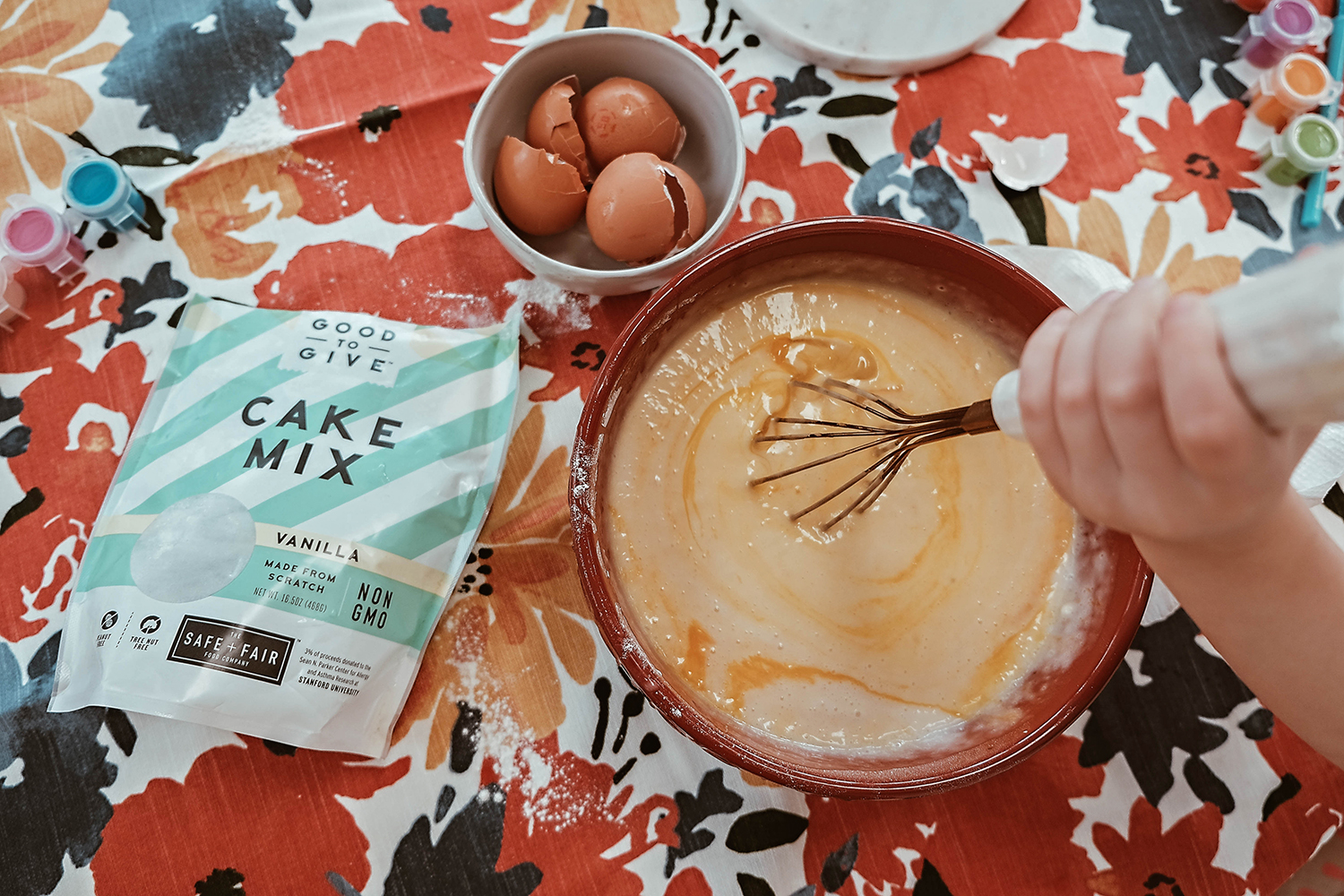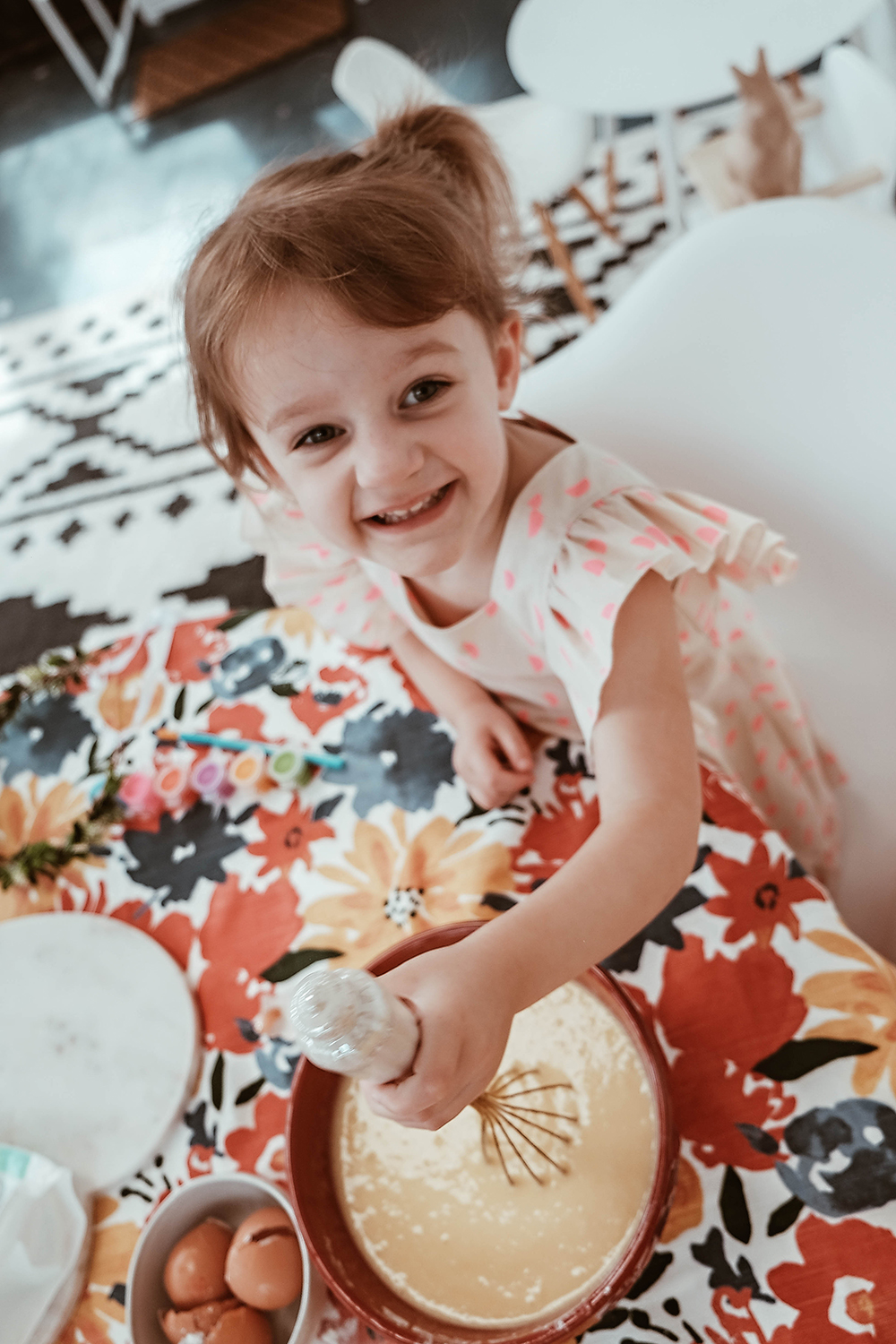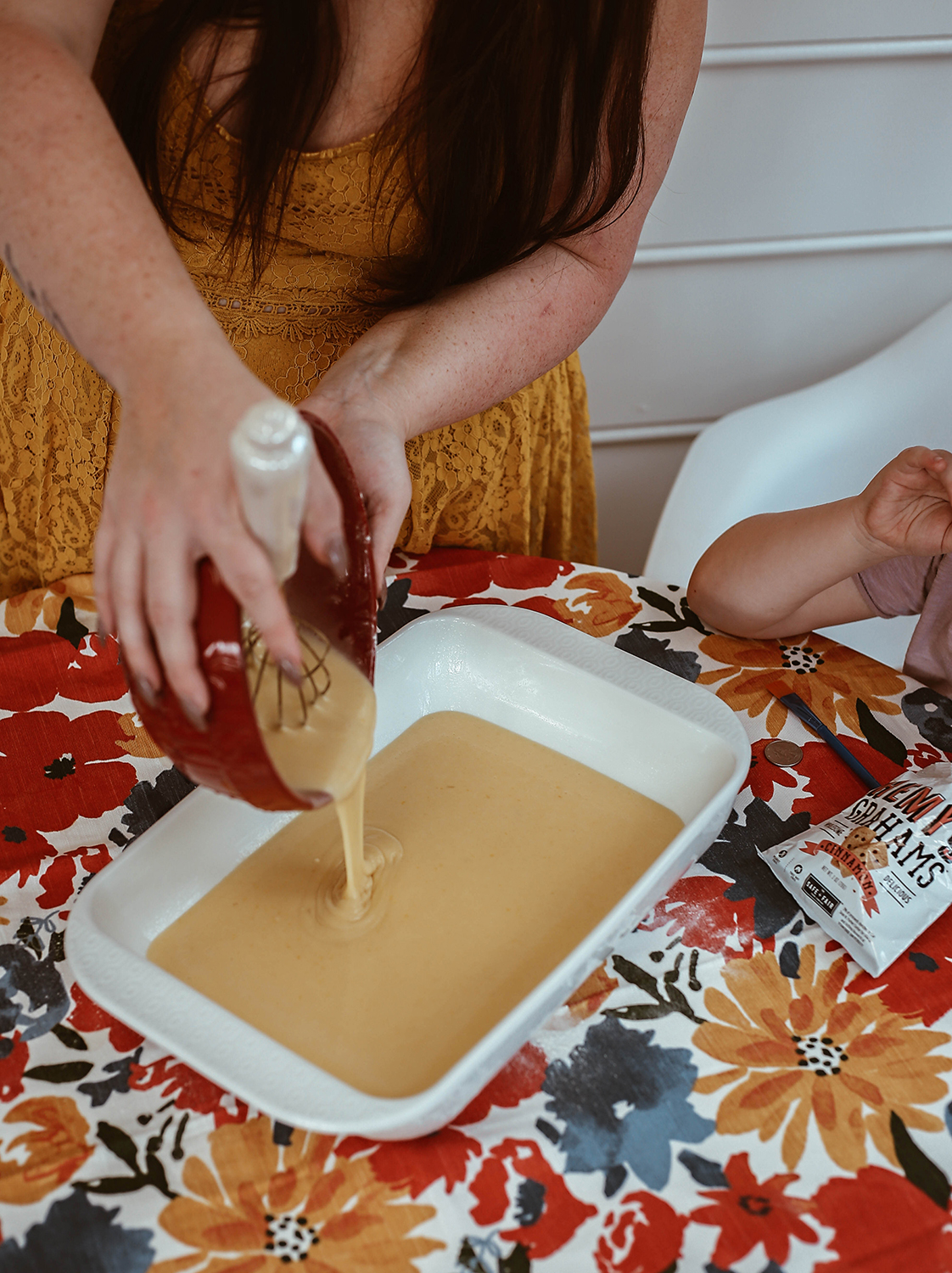 We topped the cake off with some store-bought, nut-free icing and some old-fashioned Peeps* (because in case you haven't been reading long, anything that makes my life easier is what I go for). The kids loved choosing what they wanted on their cake as we strolled through the grocery aisle. I had to nix the Twizzlers, fruity pebbles, and grapes and have them settle on something a tad more appetizing. Like I do with all cakes, I let this one cool completely before adding the frosting the next morning. I covered it tightly with plastic wrap to keep all the moisture in and we added the toppings before school the next day. The cake was a hit at Henry's elementary school and the teachers loved that it was nut-free so all the students could enjoy.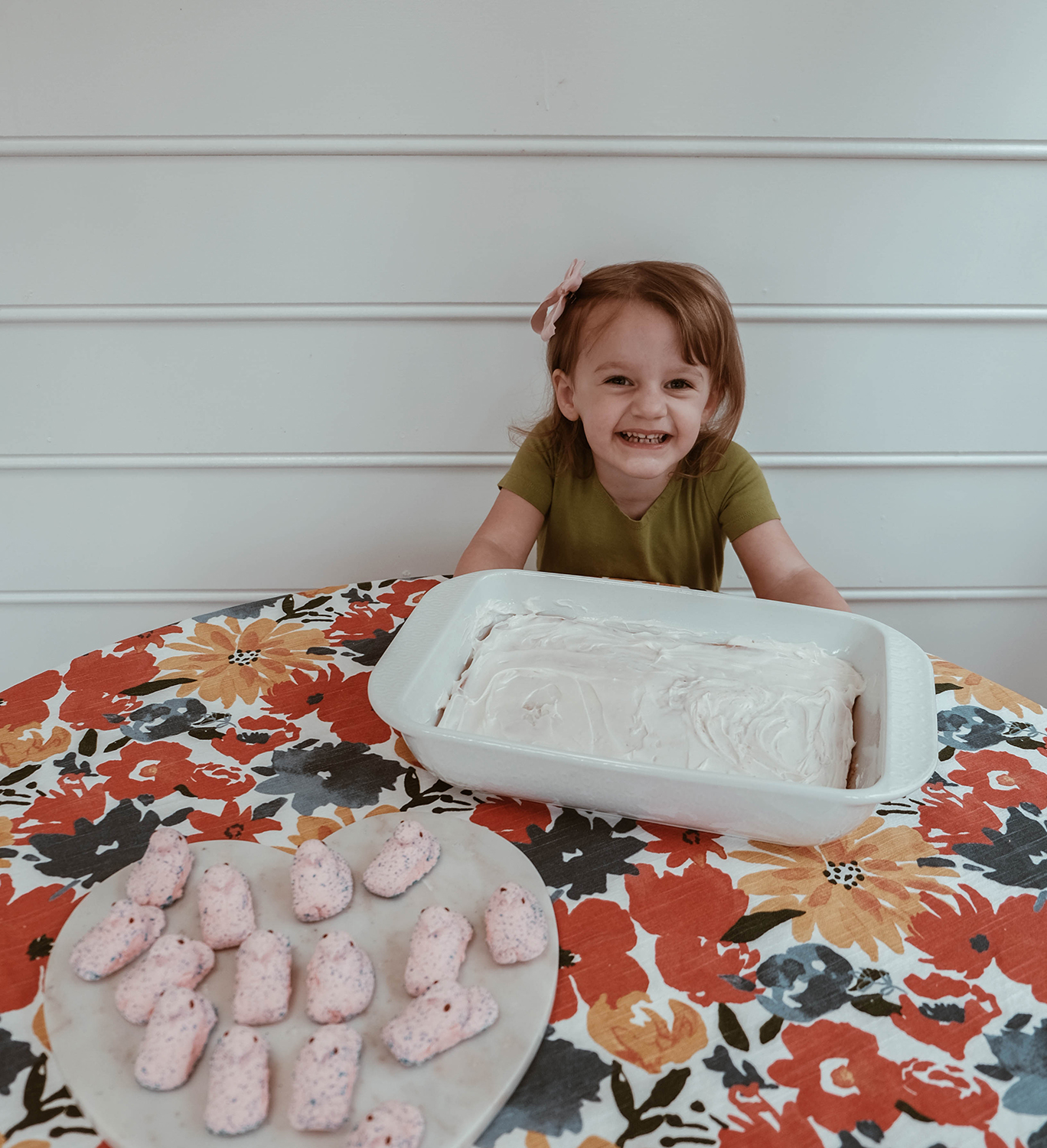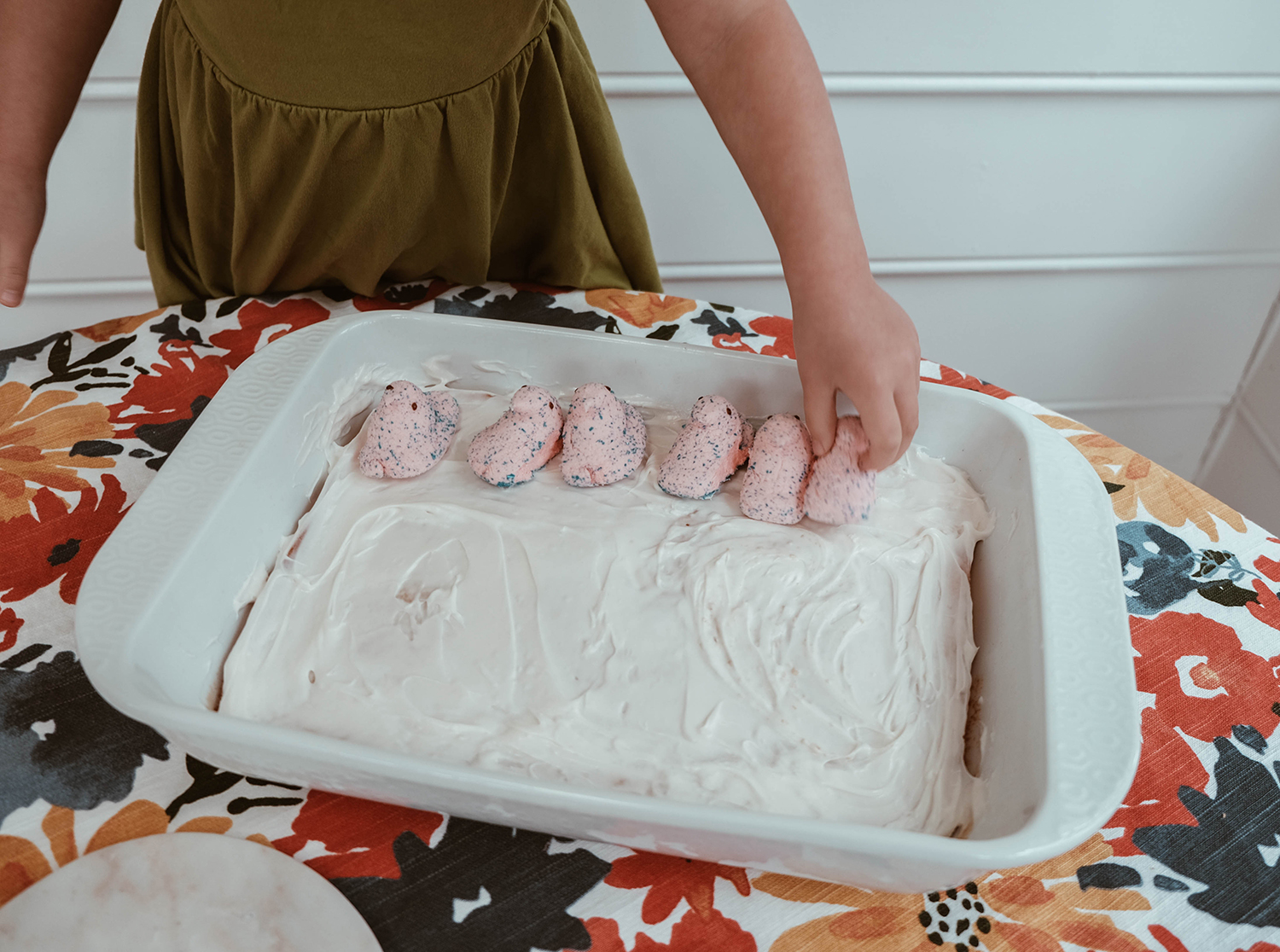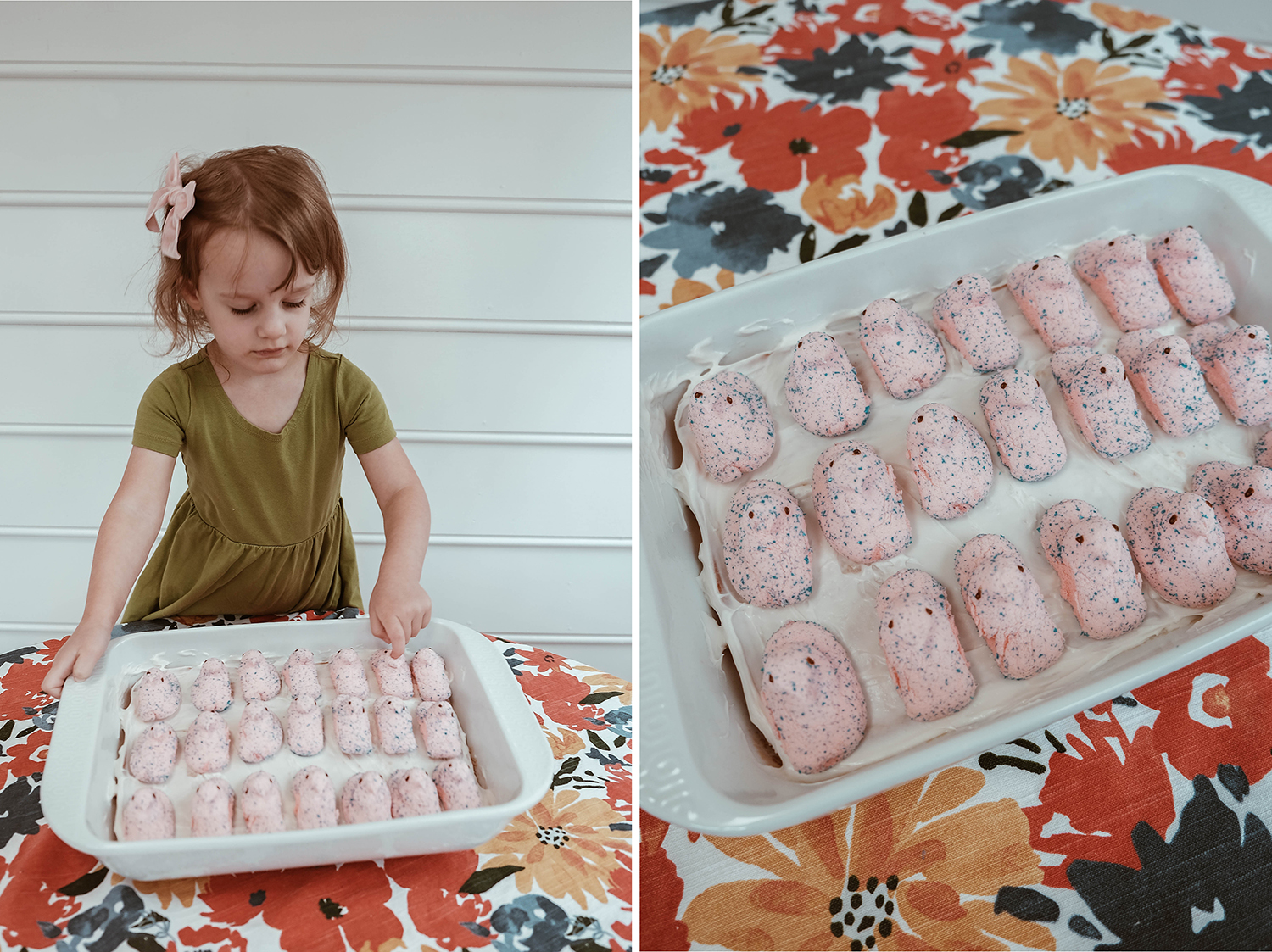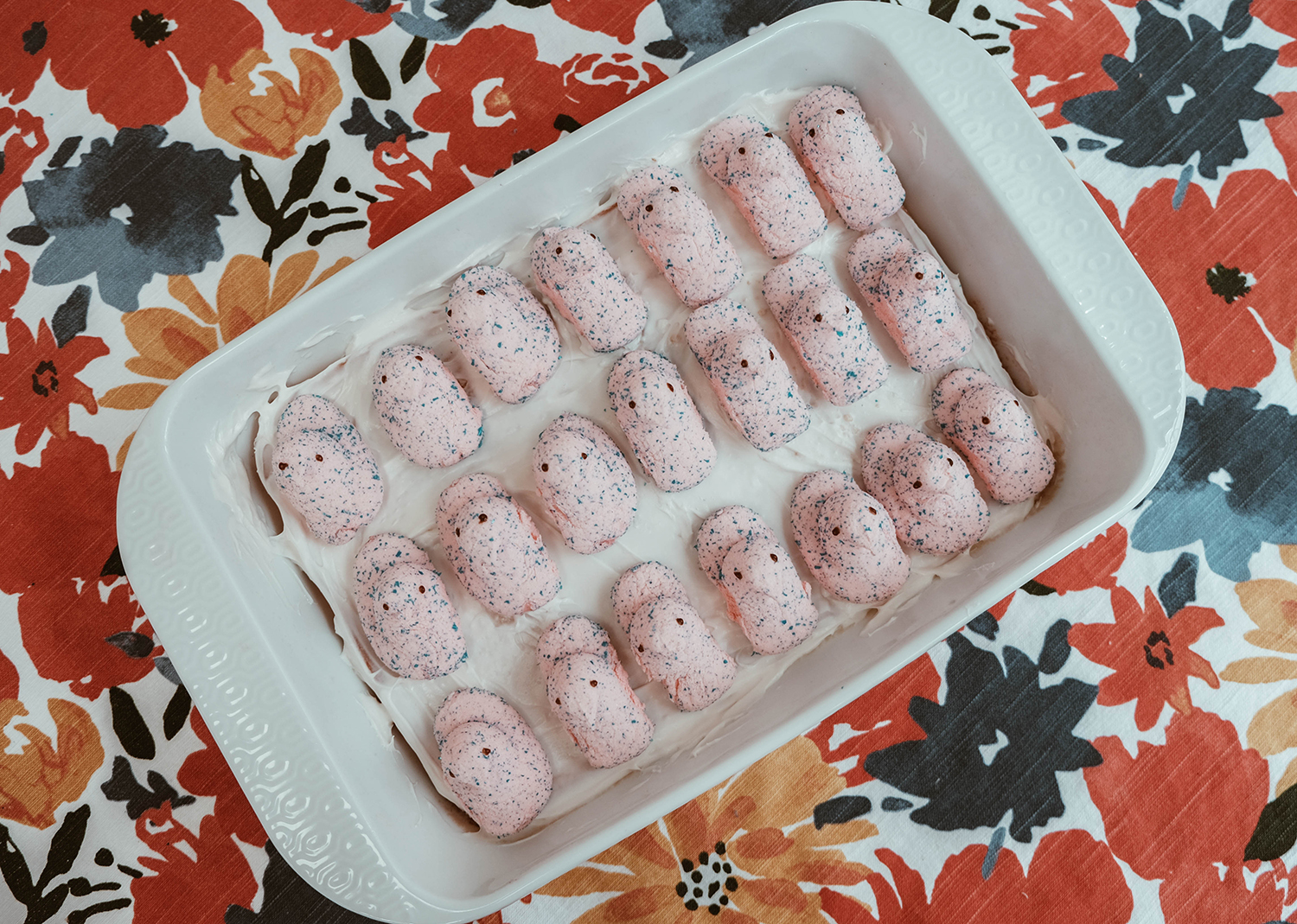 How are you celebrating the first days of Spring? If you're looking for an easy and delicious treat, then be sure to use SAFE + FAIR's nut-free Good to Give Vanilla Cake Mix for all your spring goodies, and remember to use code CHANEL30 to save 30% on our order!
*The Peeps used in this recipe did not contain the Top 8 Allergens (Milk, Eggs, Peanuts, Tree Nuts, Fish, Shellfish, Soy and Wheat). However, because product formulations can change at any time, Peeps encourages consumers to refer to the package labels for the most up-to-date ingredient and allergen information.
This post was sponsored by the Safe + Fair Food Company. All thoughts and opinions are my own