This post is sponsored by Untamed, but the content and opinions expressed here are my own.
Back in September, we adopted our third shelter dog, Winnie. Our older dog, Sammy, seemed to be lonely ever since his sister went to the Rainbow Bridge in April of 2015. Adopting from shelters is a no-brainer for me, and I wish I could give all shelter animals a forever home. This time we decided to adopt a female Pit Bull and made it a family affair. After all, the American Pit Bull Terrier is the number one breed up for adoption in shelters. These dogs face overwhelming discrimination and misrepresentation in the media, and I'll admit that I was a bit hesitant about bringing a four-year-old dog home instead of a new puppy. We had no idea why she was in the shelter or what her background was, so it was a bit of a gamble, especially with two small children, two cats and an older dog already at home. Before heading to the shelter, my husband, the kids and I looked up some dogs online so that we didn't have to walk the halls looking at all the sweet pups up for adoption (talk about heart-wrenching. I did that years back and cried the whole time). When the staff brought Winnie out to meet us, we all fell in love with her right away, even Sammy who we brought to make sure they would get along well. Once we knew that the dogs were okay to be around each other, Winnie was ours.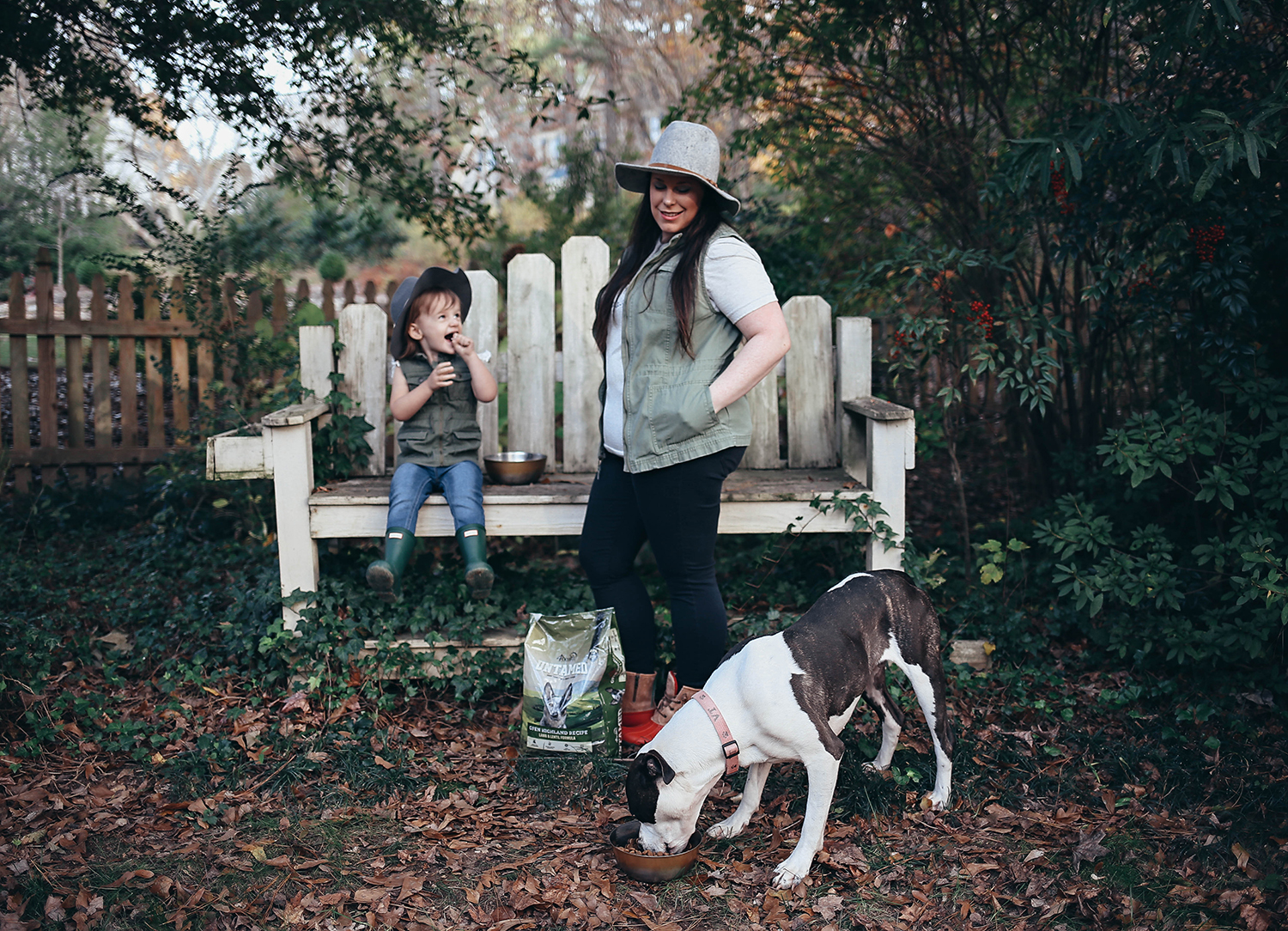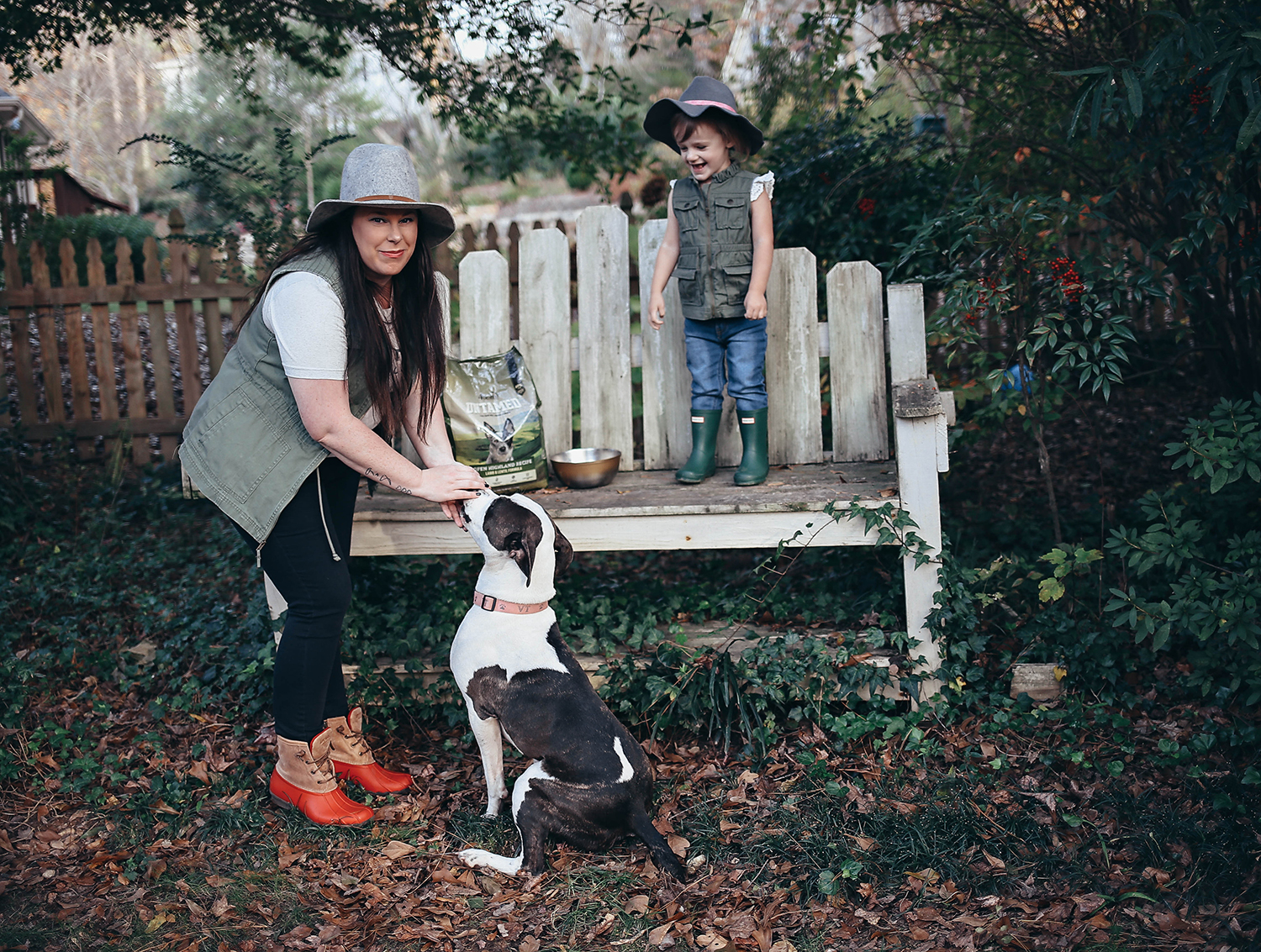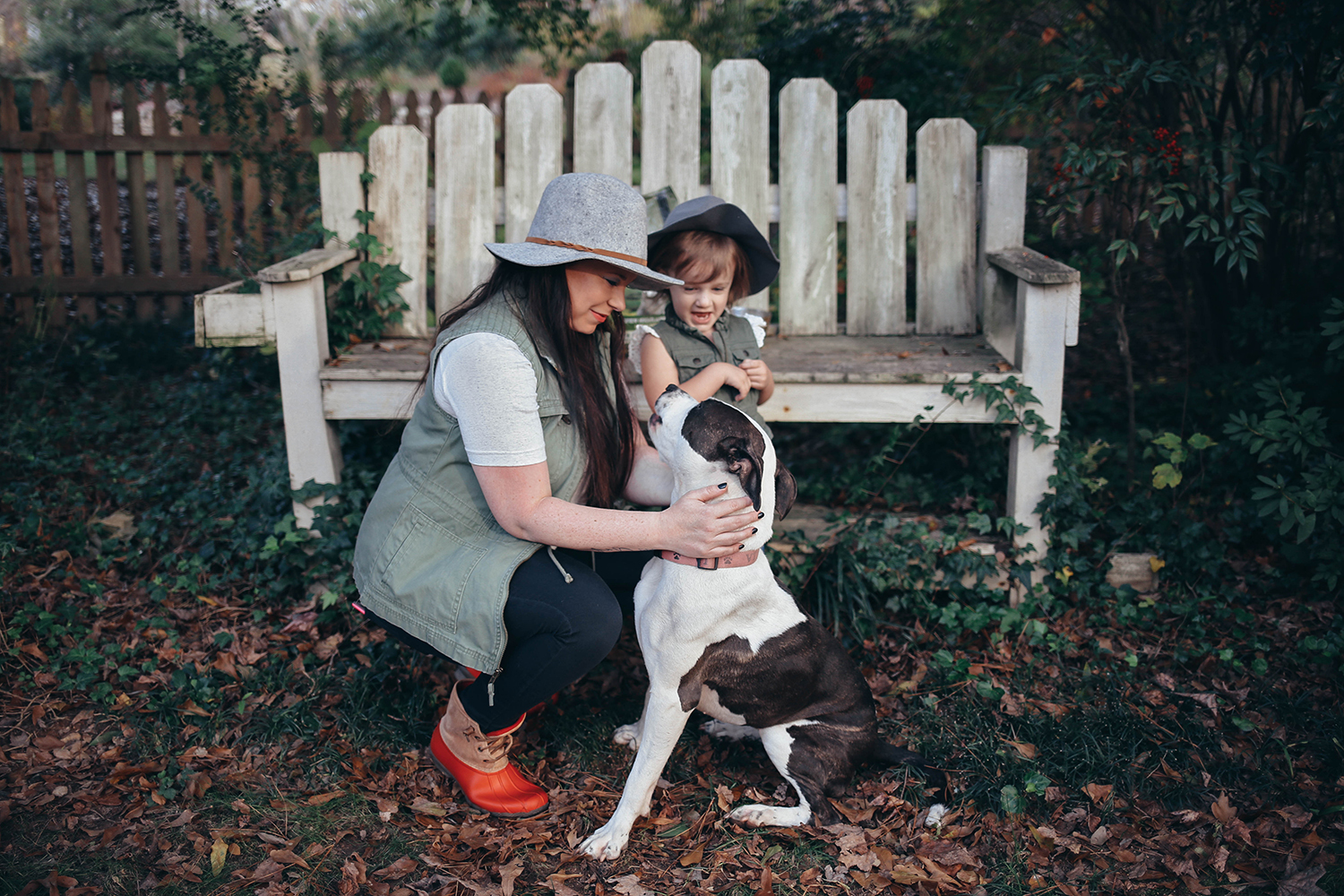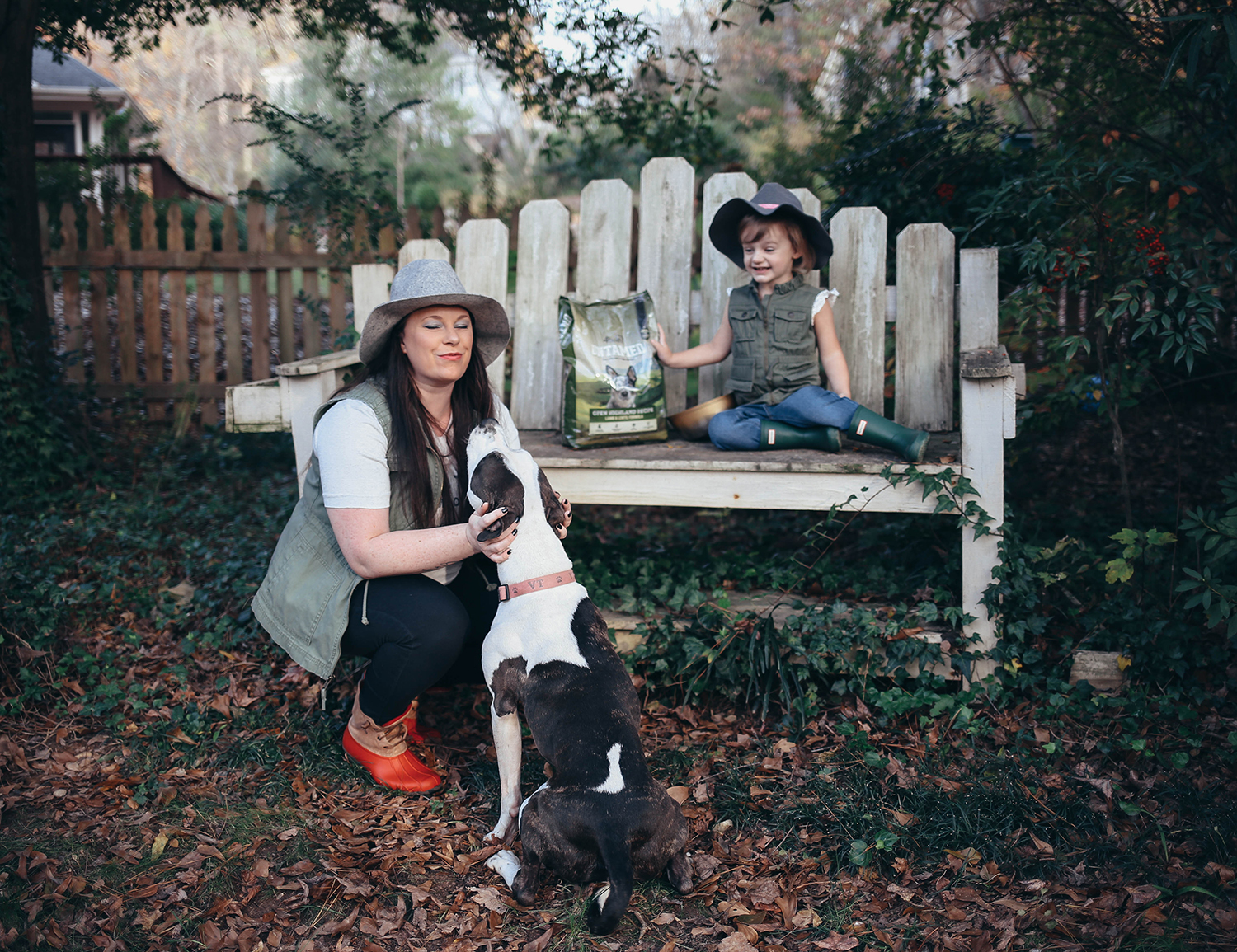 We knew we wanted Winnie to have the best diet possible because who knows what she has been eating her whole life. We ended up choosing UNTAMED™ by 4health® premium pet food, which is a new line of grain free pet food specifically formulated to satisfy the primal hunger of dogs (and cats!) Untamed Pet Food contains omega fatty acids for skin and coat along with antioxidants for overall good health. There is no corn, wheat or soy, just premium ingredients you can trust that provide optimal nutrition for optimal health. Winnie loves the food, and I feel good knowing she isn't eating any artificial coloring and fillers found in a lot of cheaper pet food brands. We've been feeding Untamed to our 9-year-old lab/pitbull mix, and I have noticed that his coat is softer and shinier than before. He also switched to this with excitement, and we haven't looked back. When it comes to feeding our dogs, Untamed is a name we have come to trust.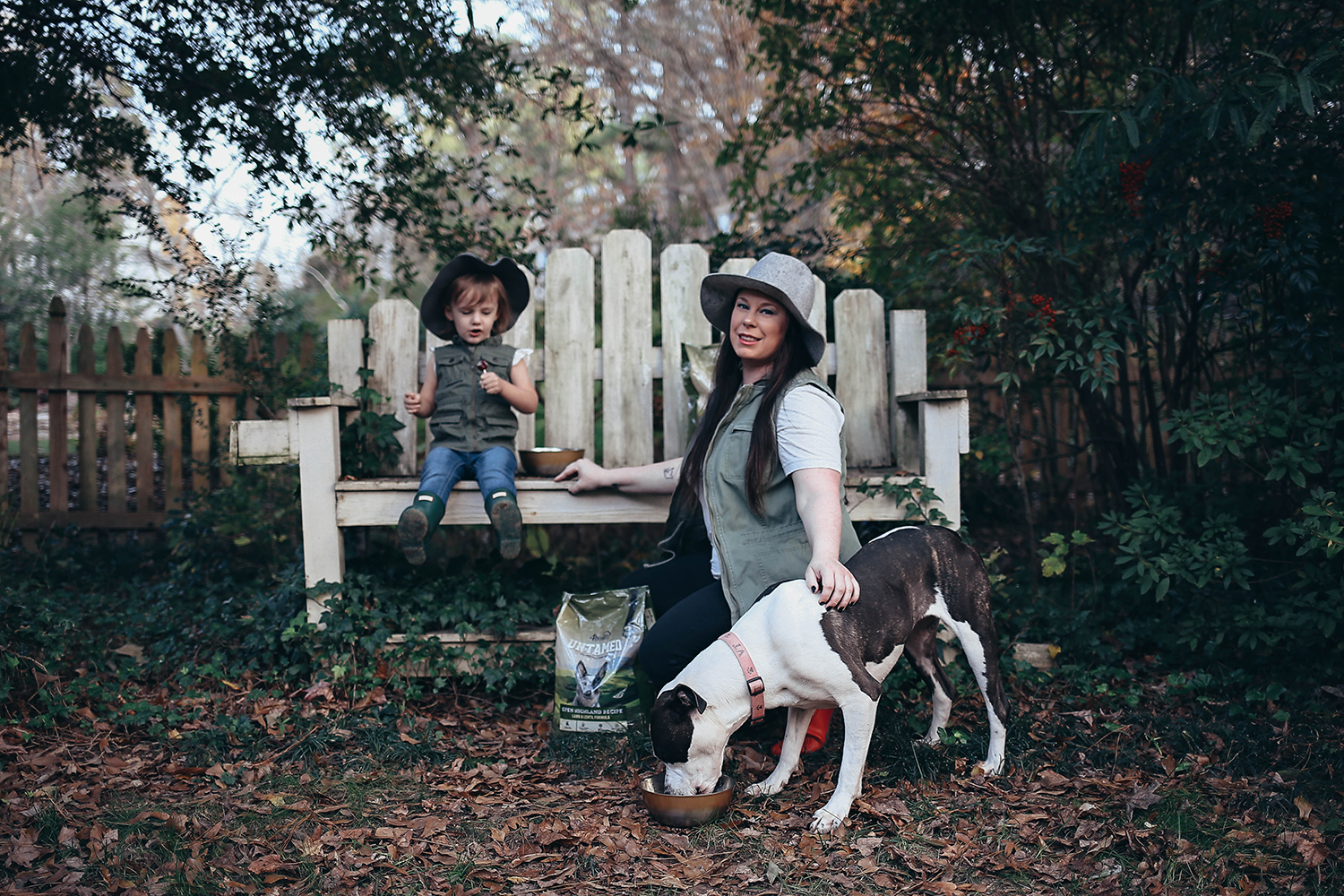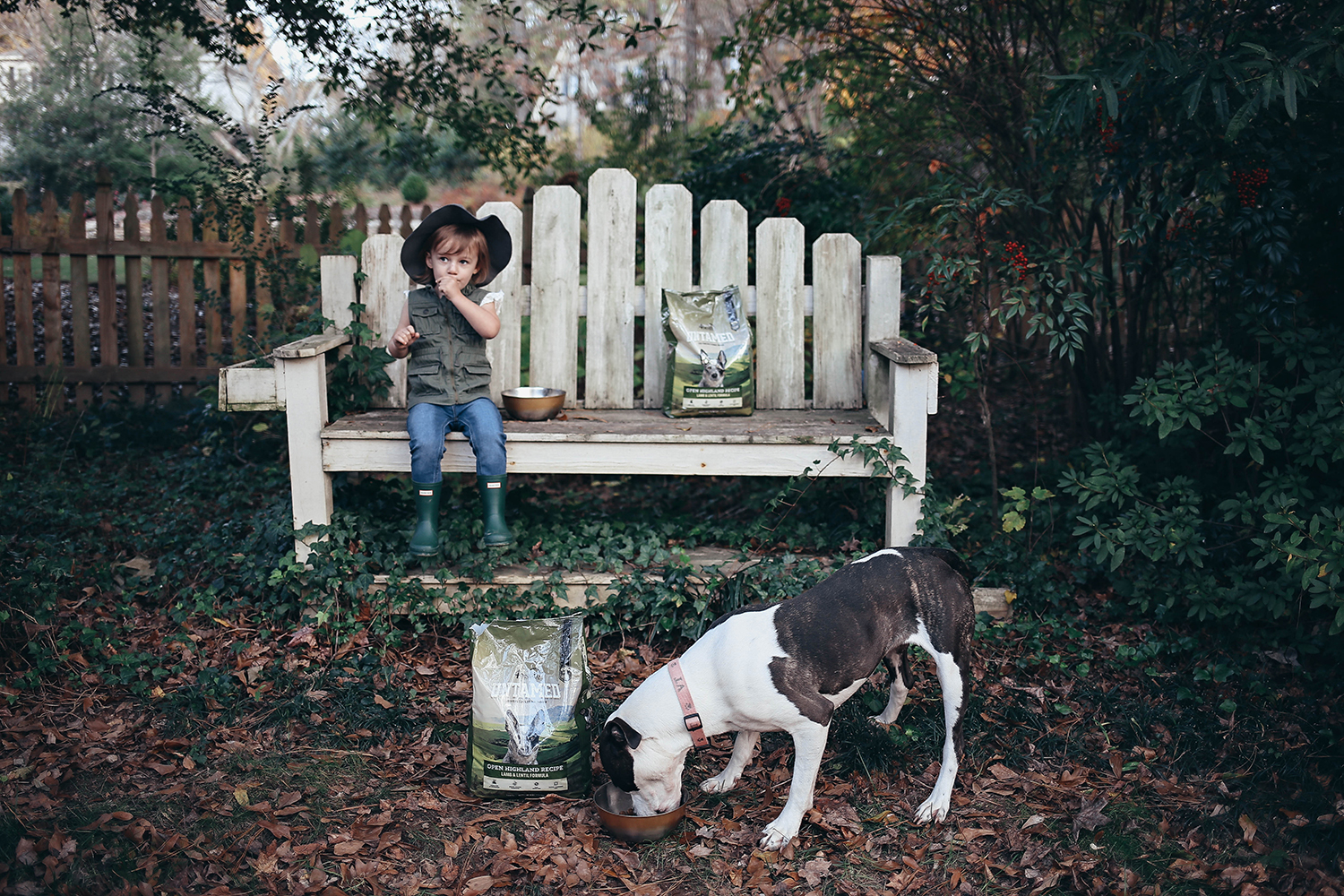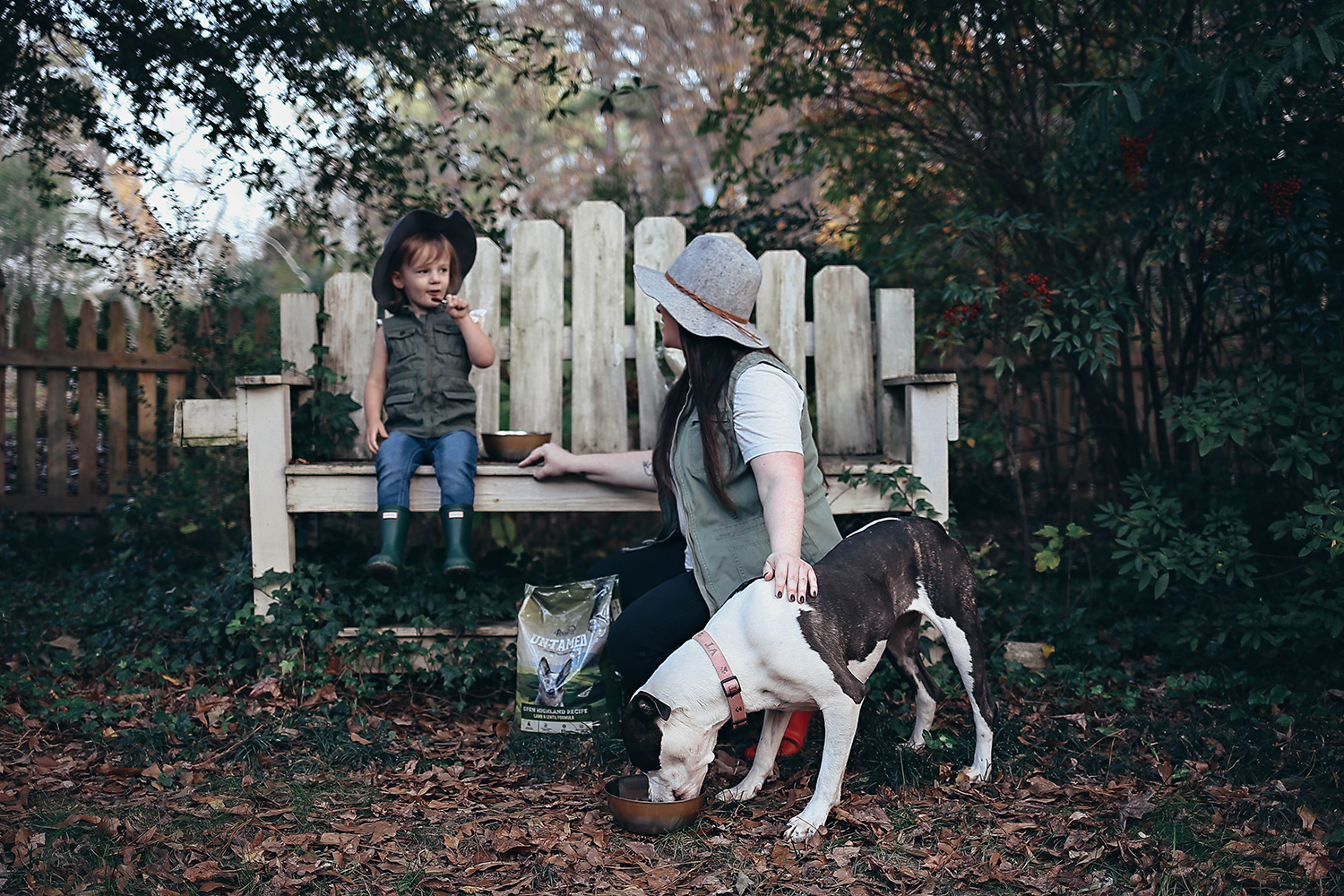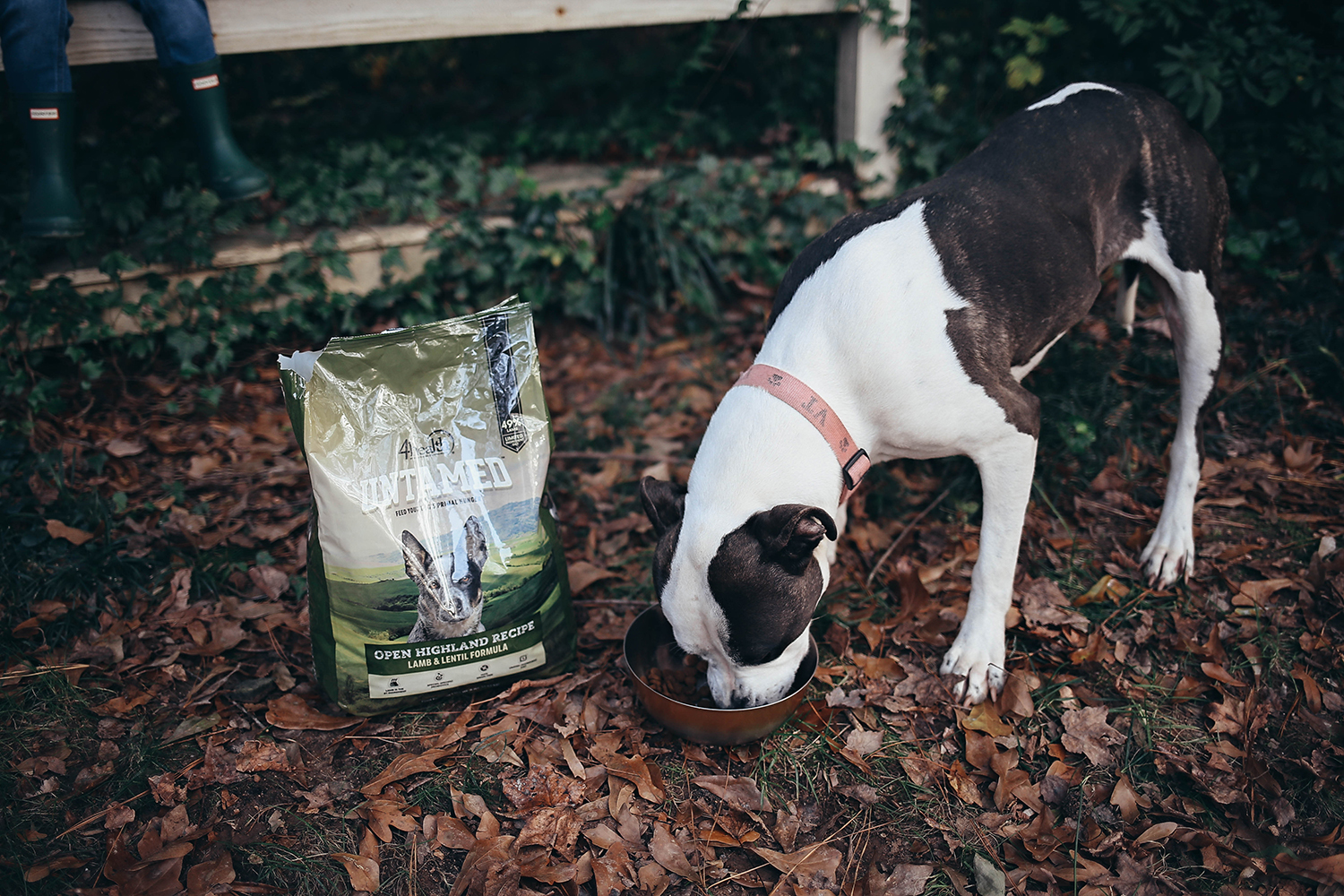 Bringing Winnie into our home has undoubtedly had some challenges (she loves to jump up on the counter and has had a few accidents in the house) but these are minor issues that can be fixed with patience, practice, and love. She adores the kids and has such a great temperament.  We're so happy to provide a forever home for her and save another animal who deserves life-long love and affection.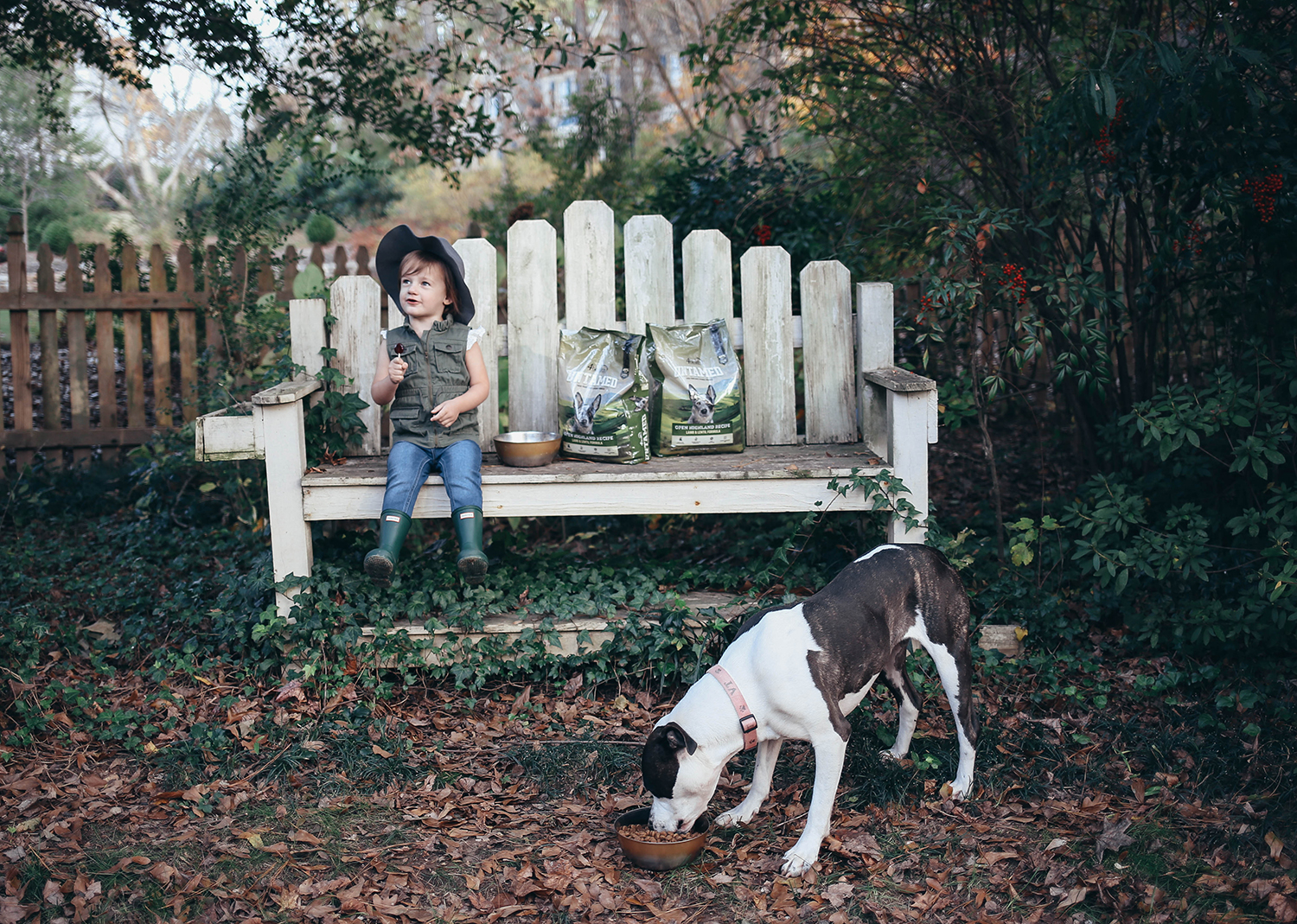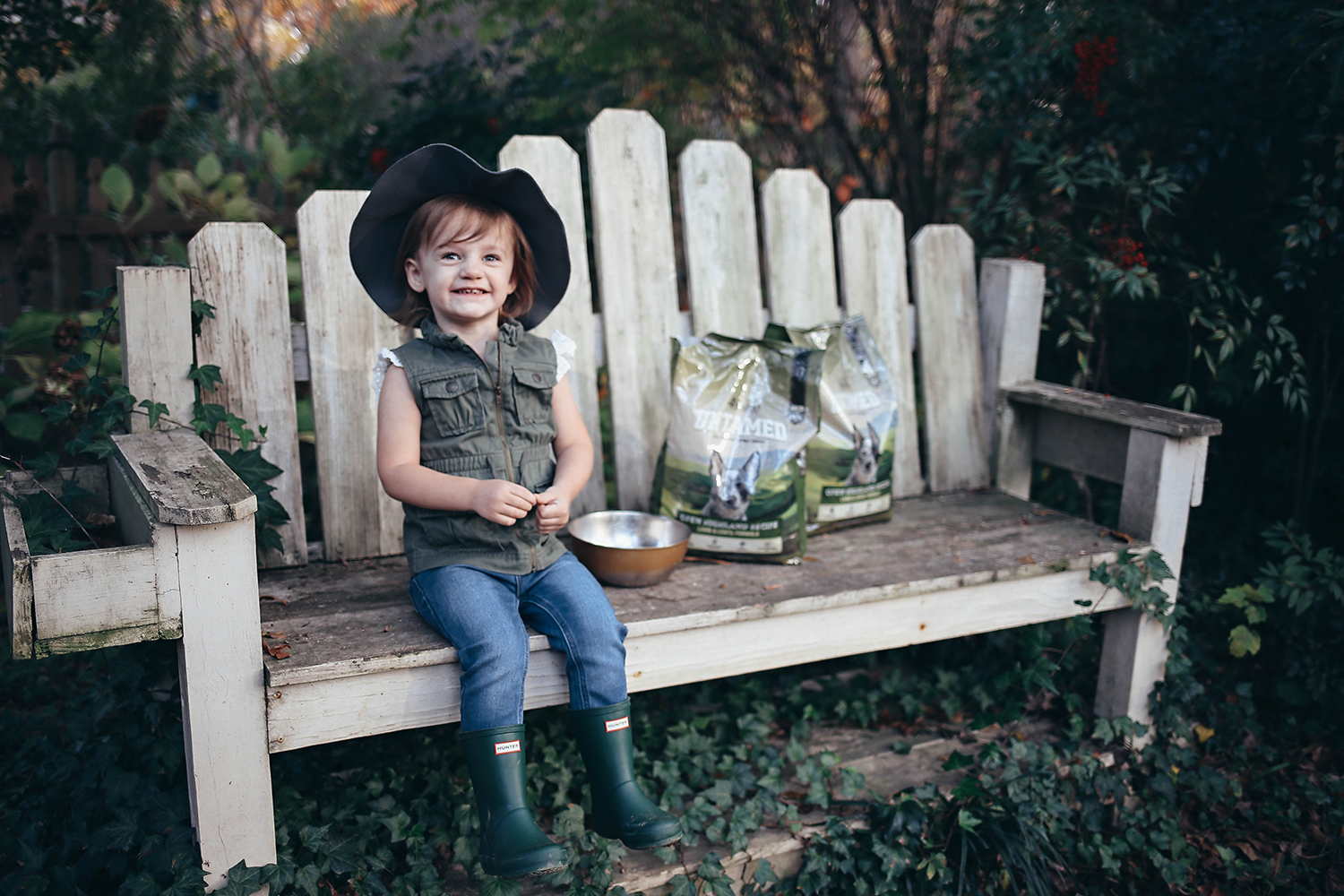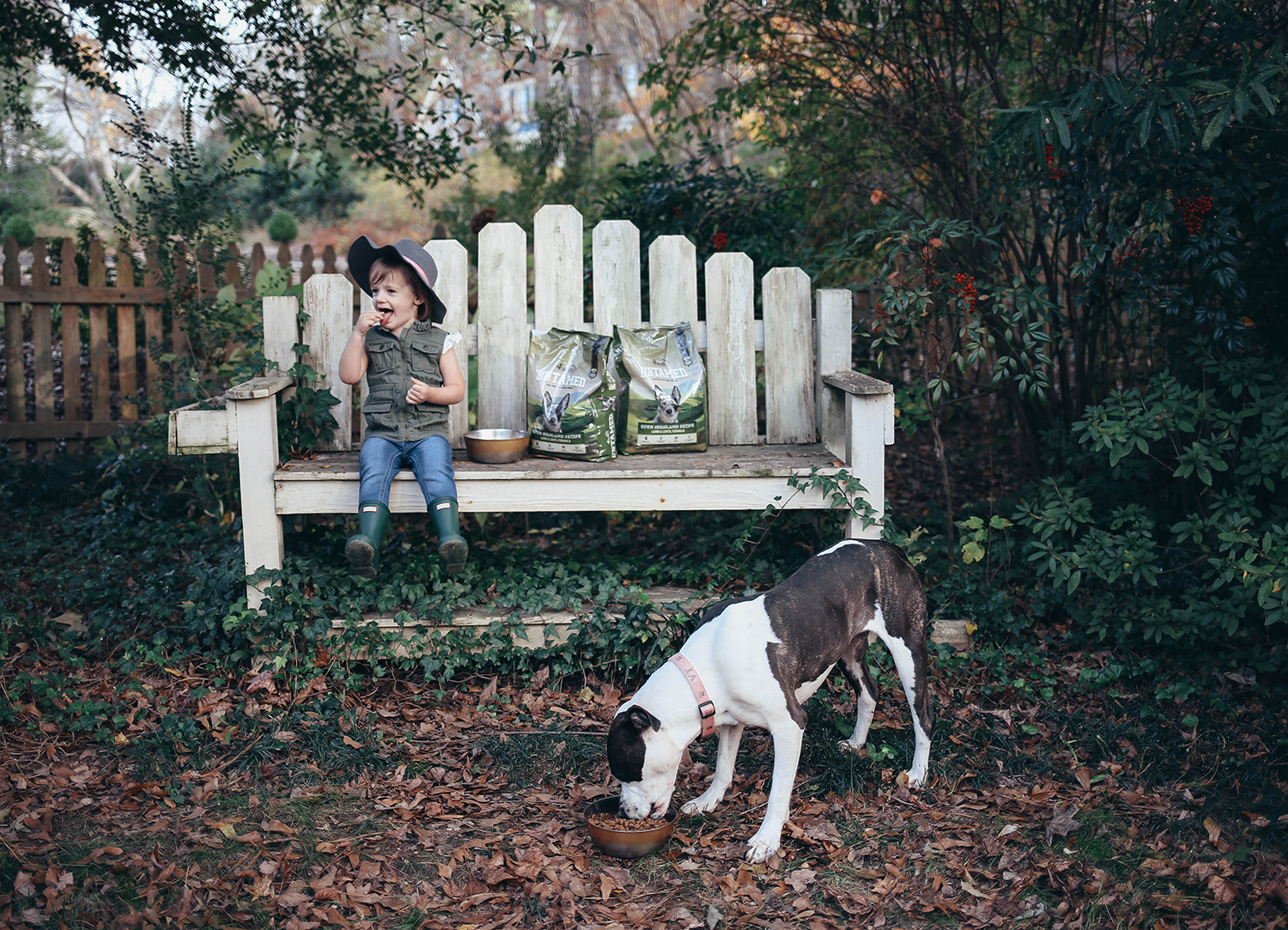 Have you tried Untamed Pet food? If not, I urge you to get some for your furbabies! They will love it just like mine have! Untamed is available exclusively at Tractor Supply, both in stores and online!