This post is sponsored by Bear Naked Custom, I was paid for this post and received the included granola as compensation.
Let's be honest, mornings as a parent are always chaotic. No matter if you're a working mom or stay at home mom, mornings with children are never easy. If you're trying to get out the door for preschool drop off or a morning meeting, breakfast can feel rushed. I'll be the first to admit that I have definitely given my kids an applesauce pouch and cup of milk plenty of times just so we could make it out the door on time. It's hard enough trying to feed and dress tiny humans, especially when they choose to have a tantrum because they don't like the color socks you picked out. I had been trying to find something that the kids could have in the morning that they would love and be easy for me to prepare for them.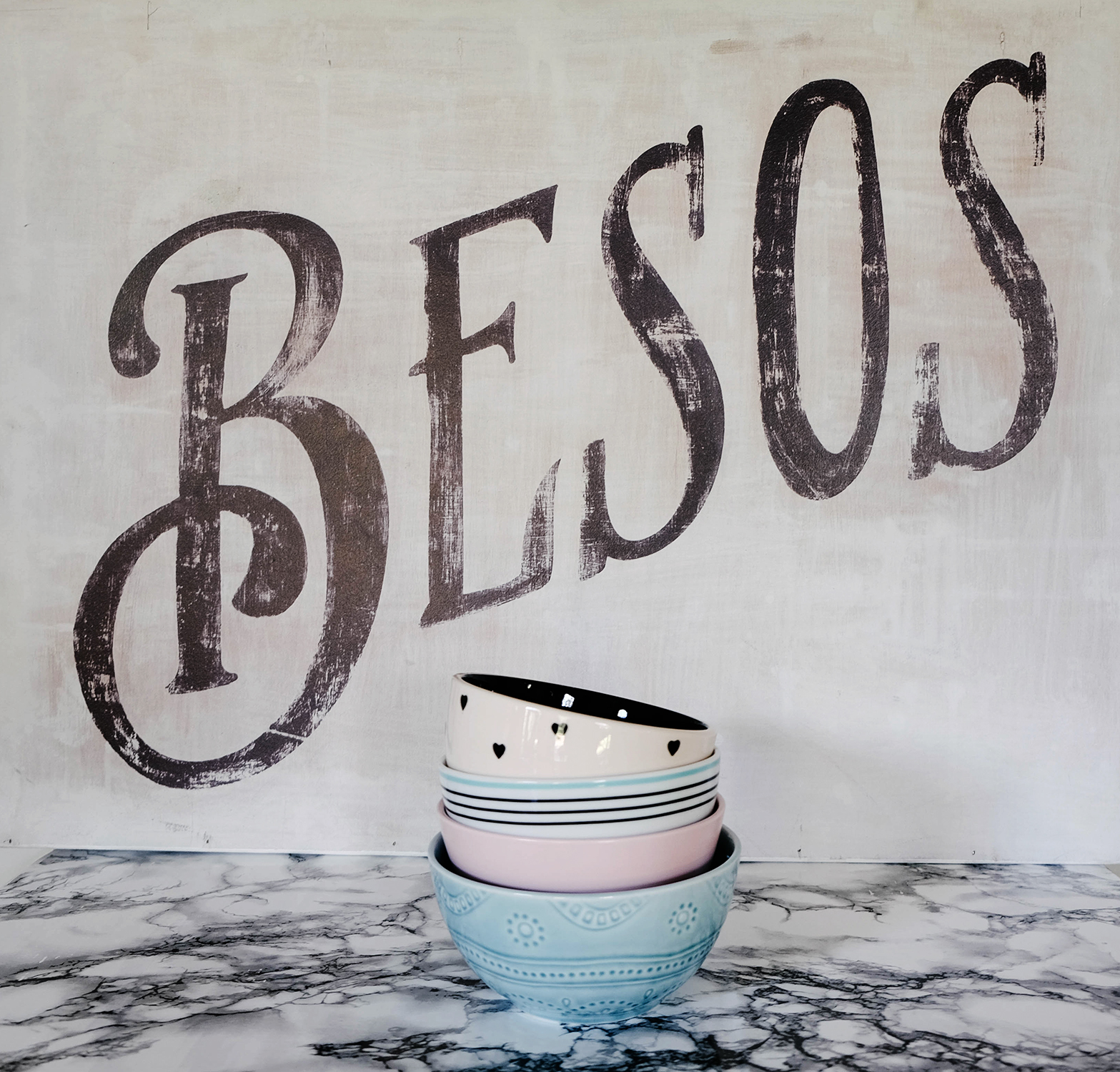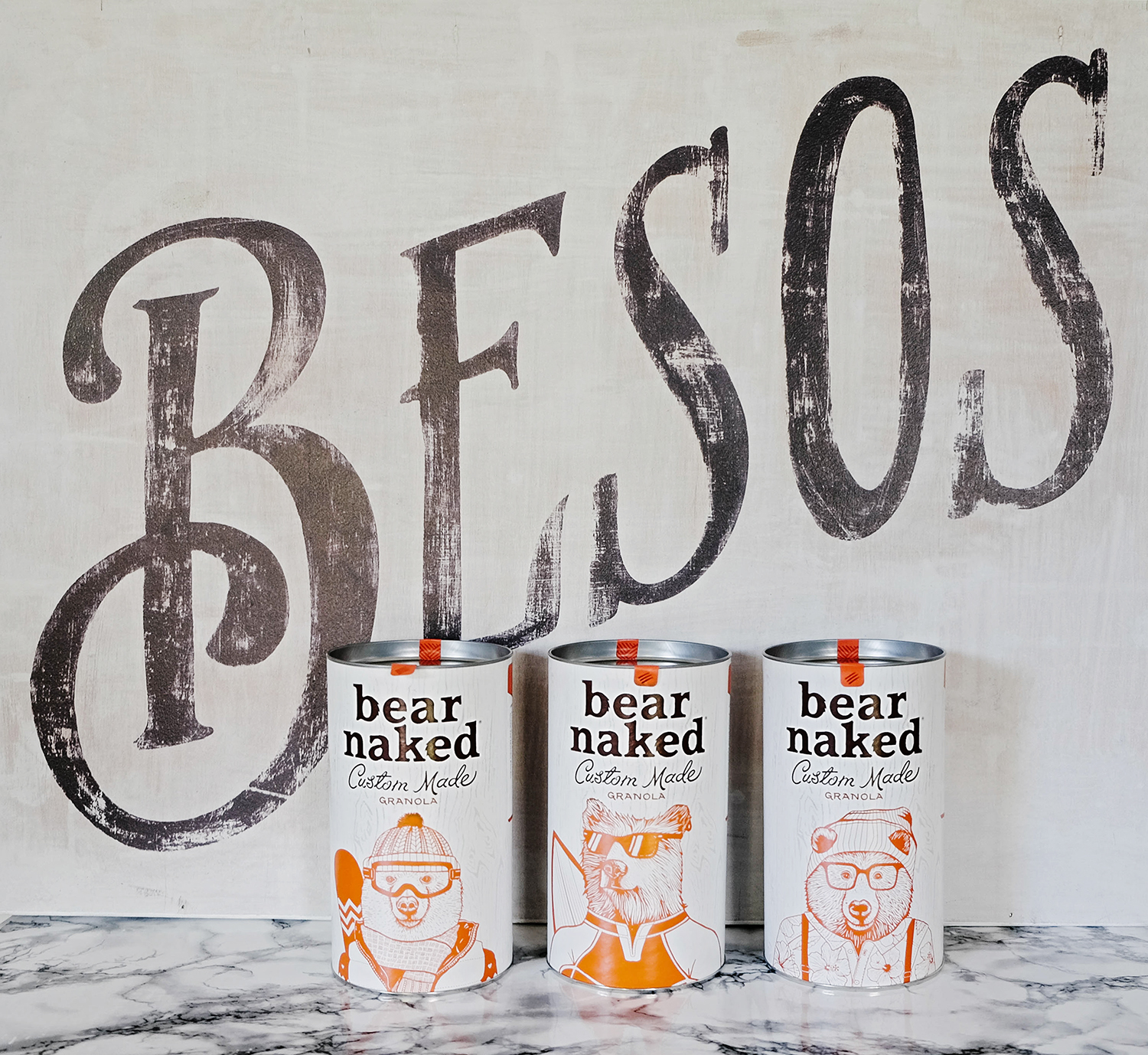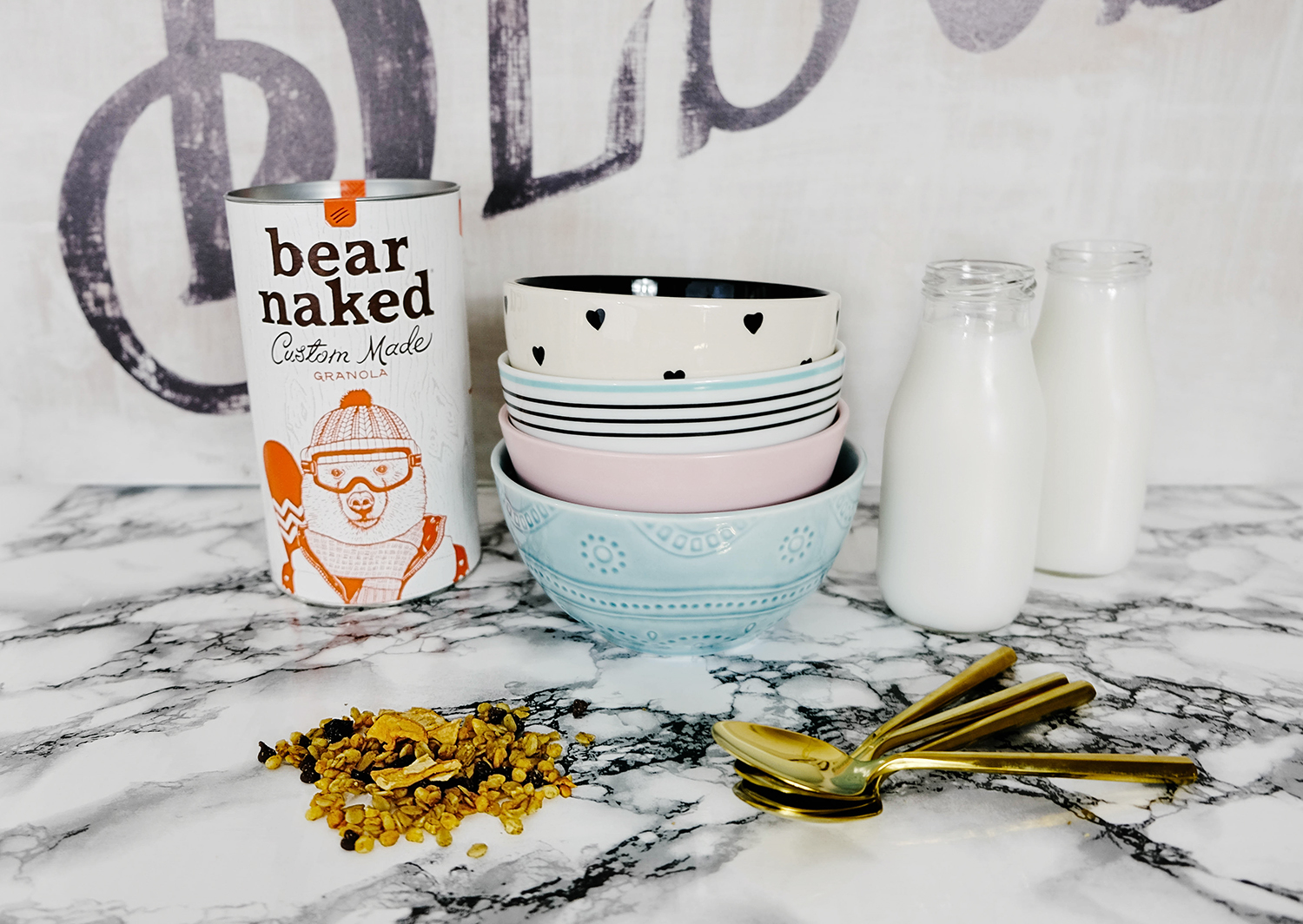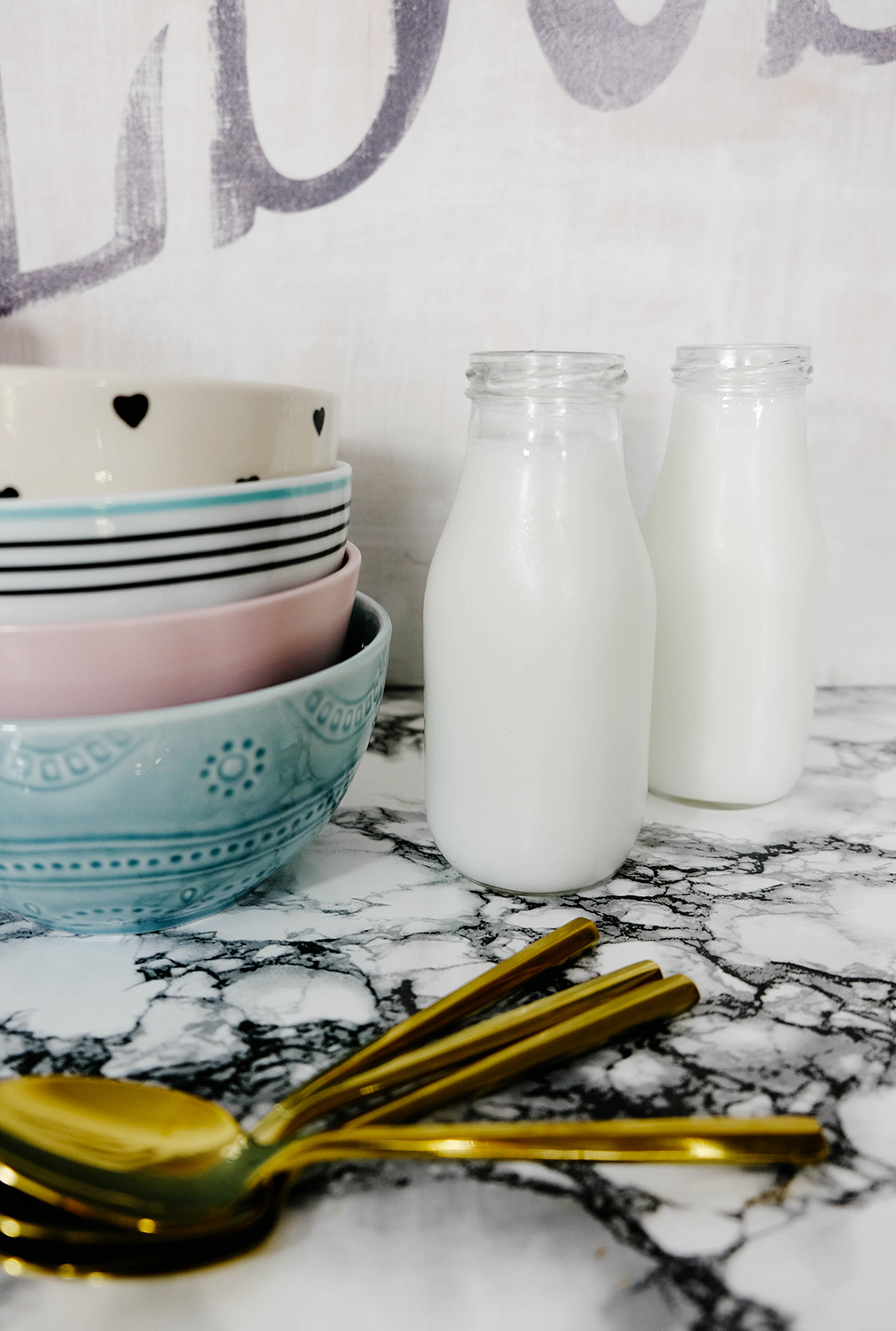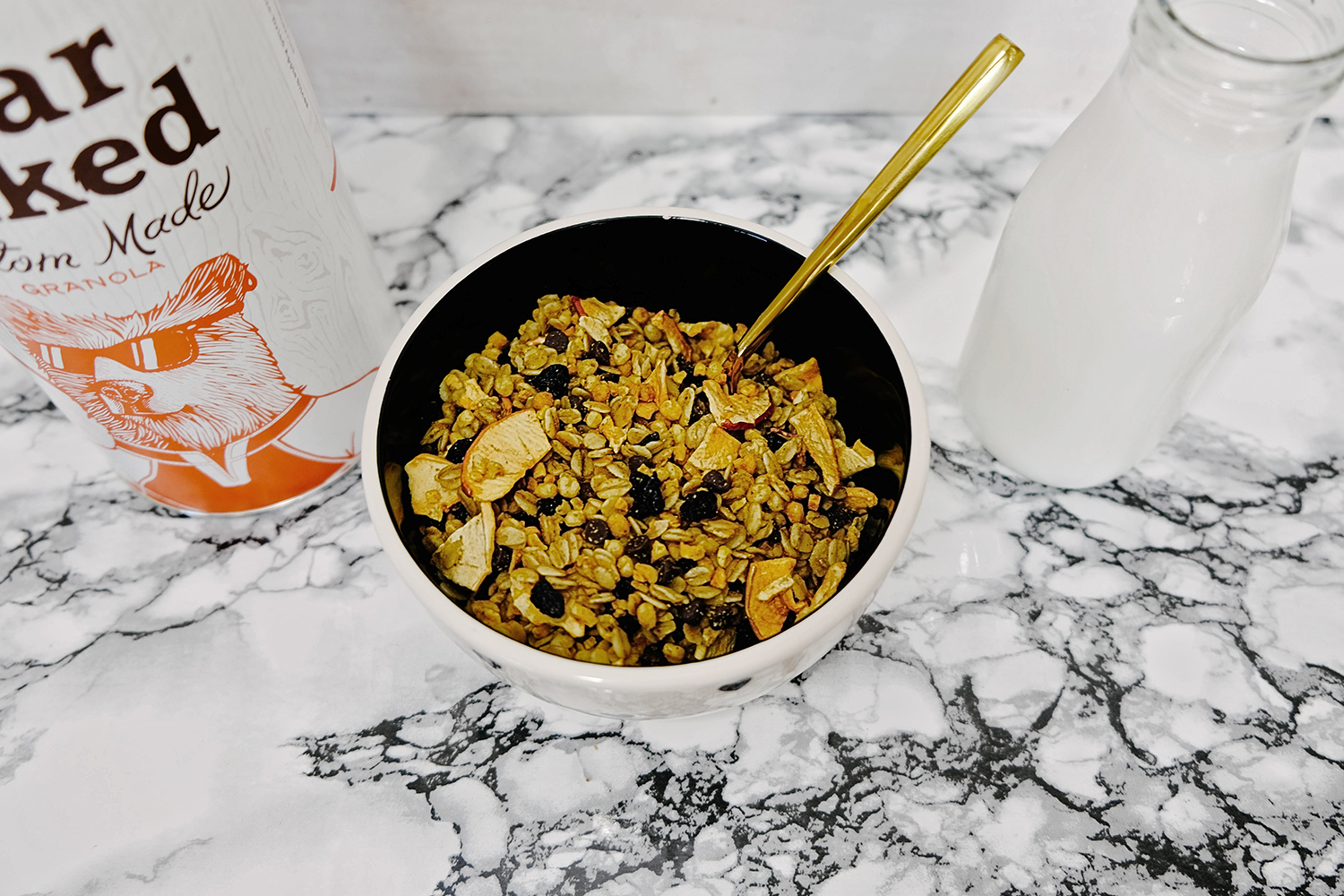 Hello Bear Naked Custom Granola! All their ingredients are Non-GMO project verified and with over 50 unique additives, there are so many amazing options to choose from when making your own granola combo. I love that fact that you can customize flavors for every member of your family. From jalapeños to sweet bacon, there is an add in for everyone. Their website is one of the most user friendly sites I've seen for creating custom products (in this case yummy granola) and anyone can use it. You first start with your blend of granola and choose from three delicious options: Cacao & Cashew Butter, Chocolate or Honey. Once you have your base, then the fun starts. You can add fruit, nuts and sweets & spices. The kids loved choosing yummy chocolate pieces and dried fruit. My favorite add-ins are the green tea matcha powder and the toasted organic coconut chips. After you've chosen all the add-ins you can customize your can with one of the Bear Naked bears or a custom photo of your family or friends (additional charges apply for that option). My kids loved choosing their own bear and helping me out with the entire process online. Once your containers come in the mail, they are all labeled with the name you chose as the blend, in my case, my kids names, and the nutrition facts and ingredients. It is such a fun activity to do with the kids and it makes them so happy to know they made their own kind of food. They also come in cute reusable cans that bring countless hours of fun, including makeshift hide and seek when you're older brother is at school 🙂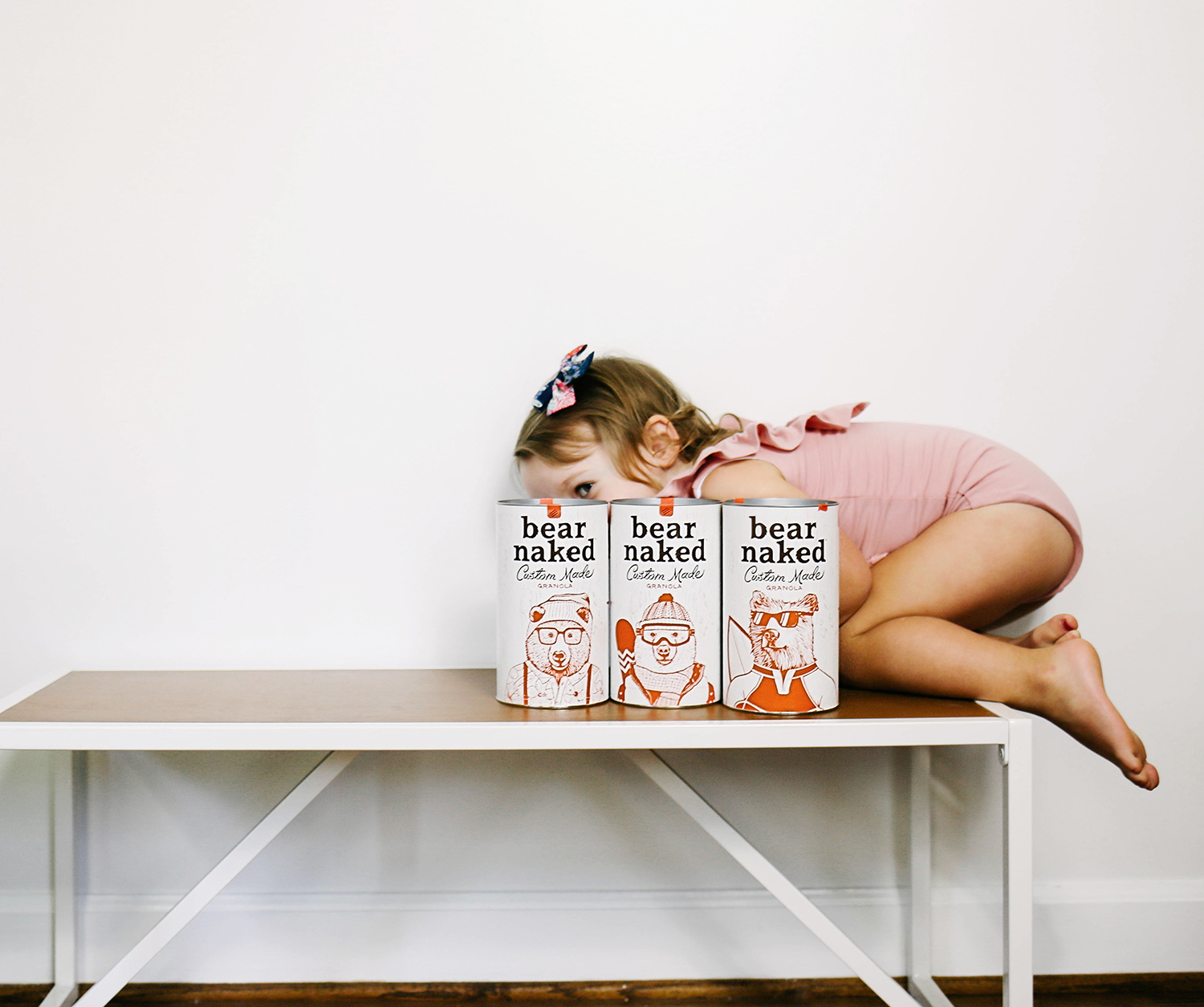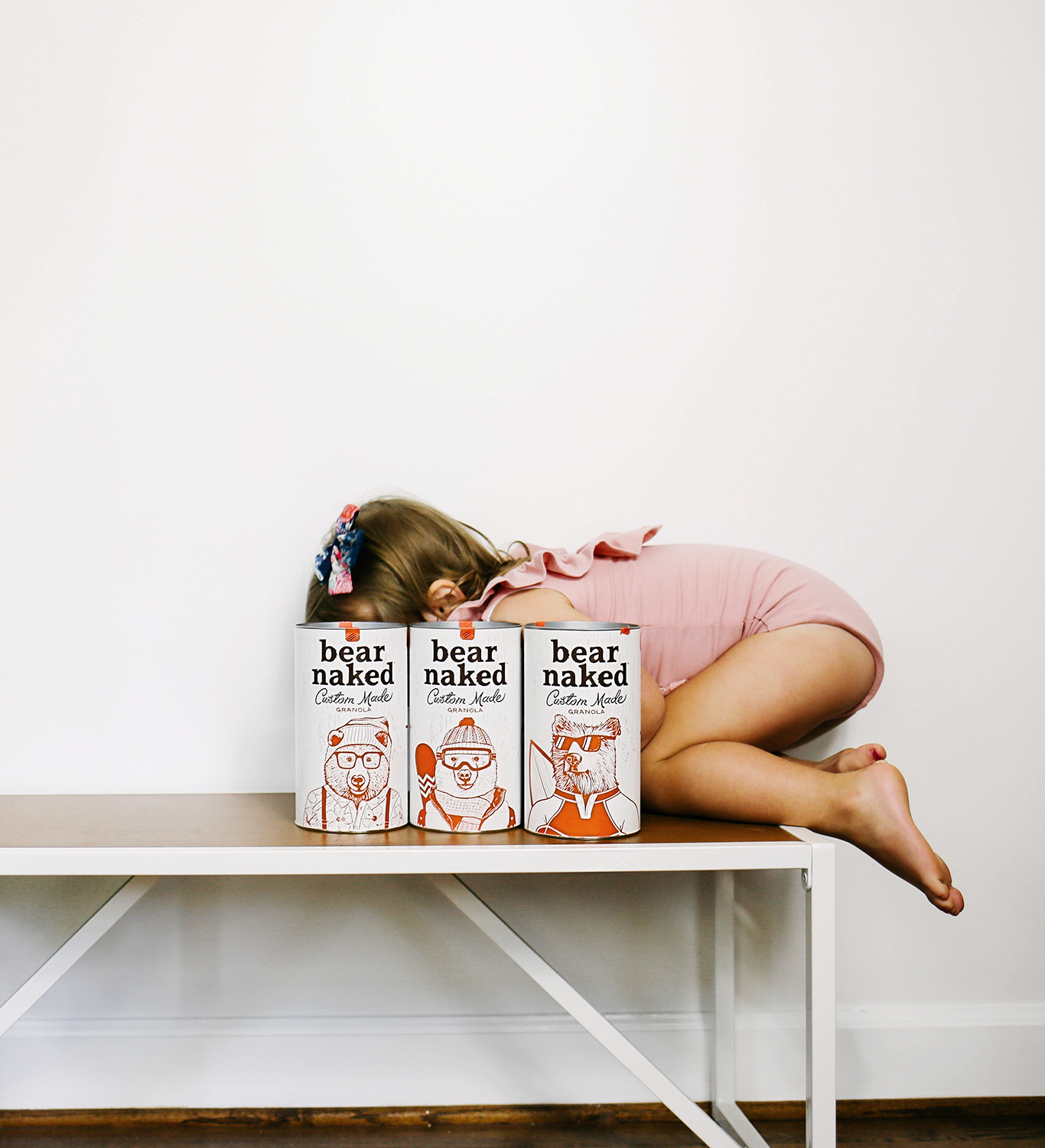 My husband loves the bourbon flavor (contains no alcohol) of course and makes such a great gift for someone who has everything! Have you tried Bear Naked Custom Granola? If you're new to their brand or a loyal customer, you can use code BEAR2017 for 10% off an order for a limited time. I will definitely be stocking up on some of these for Christmas gifts this year. What's also cool about the Bear Naked custom granola is that the ingredients and add-ons are listed on the can so if you give one as a gift and the recipient loves it, they can go online and easily reorder. Happy eating, everyone!
buy Tadalafil no prescription
http://buywithoutprescriptiononlinerx.net/levaquin.html
buy Accutane