If you've been following along for a while, then you know one big thing about me: I HATE TO COOK. Literally, can't stand it. It brings me zero joy and stresses me out. On the opposite end, I love eating and trying new foods. My kids have fortunately inherited this gene and could eat you under the table in a cheese bunny snacking competition. They also have a pretty basic palate and like to eat foods that most 5 and 2 year olds like to eat. Mac & Cheese, Spaghetti, Chicken Nuggets, etc. It can be really tough to get my kids to eat full meals and sometimes they get tired of the same old glorified snacks that fill their dinner plate (yogurt, cheese, applesauce … are you picking up the no-cook theme?) I want to share my go-to meals that are so delicious and kid and adult approved because sometimes I eat the same foods that my kids do.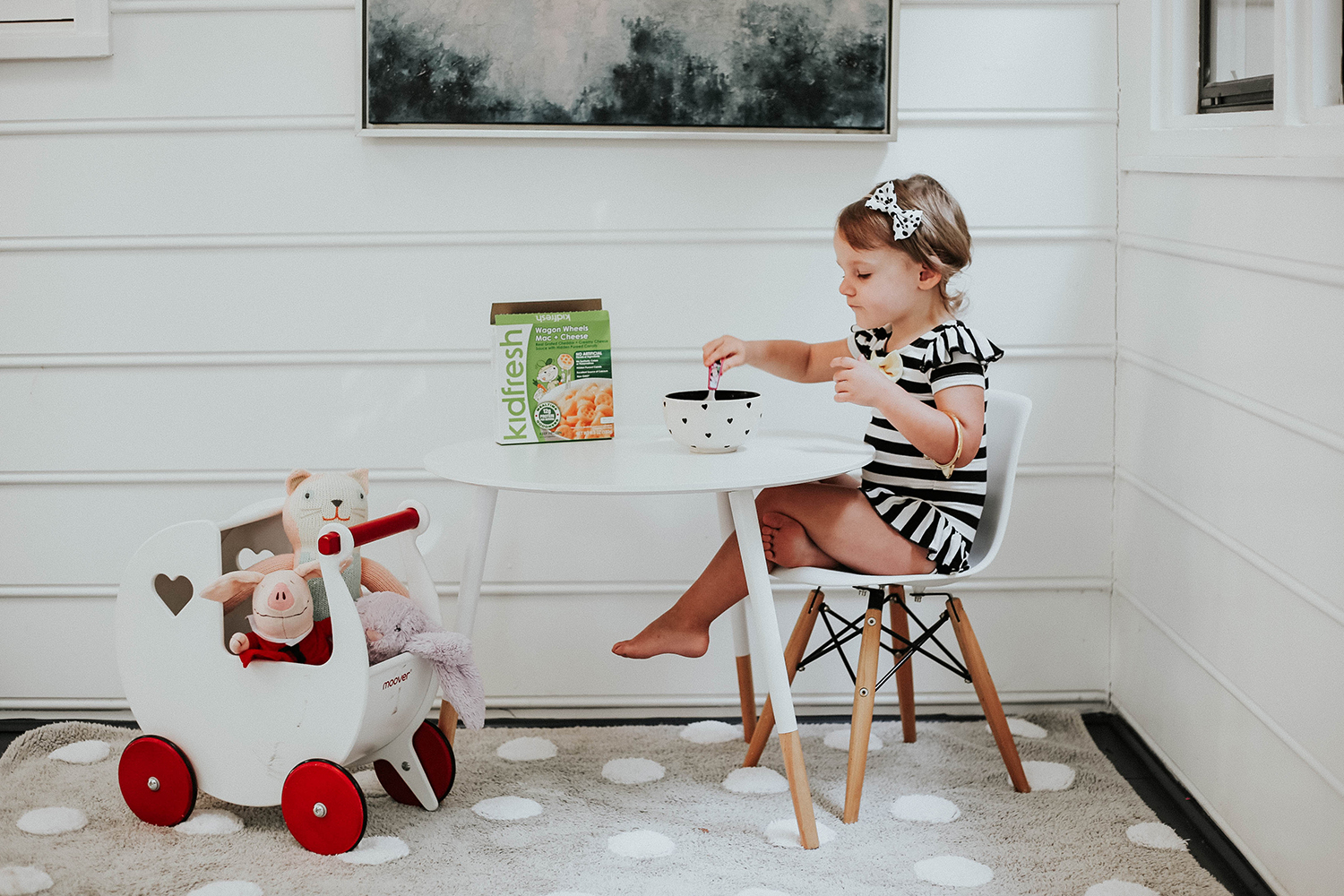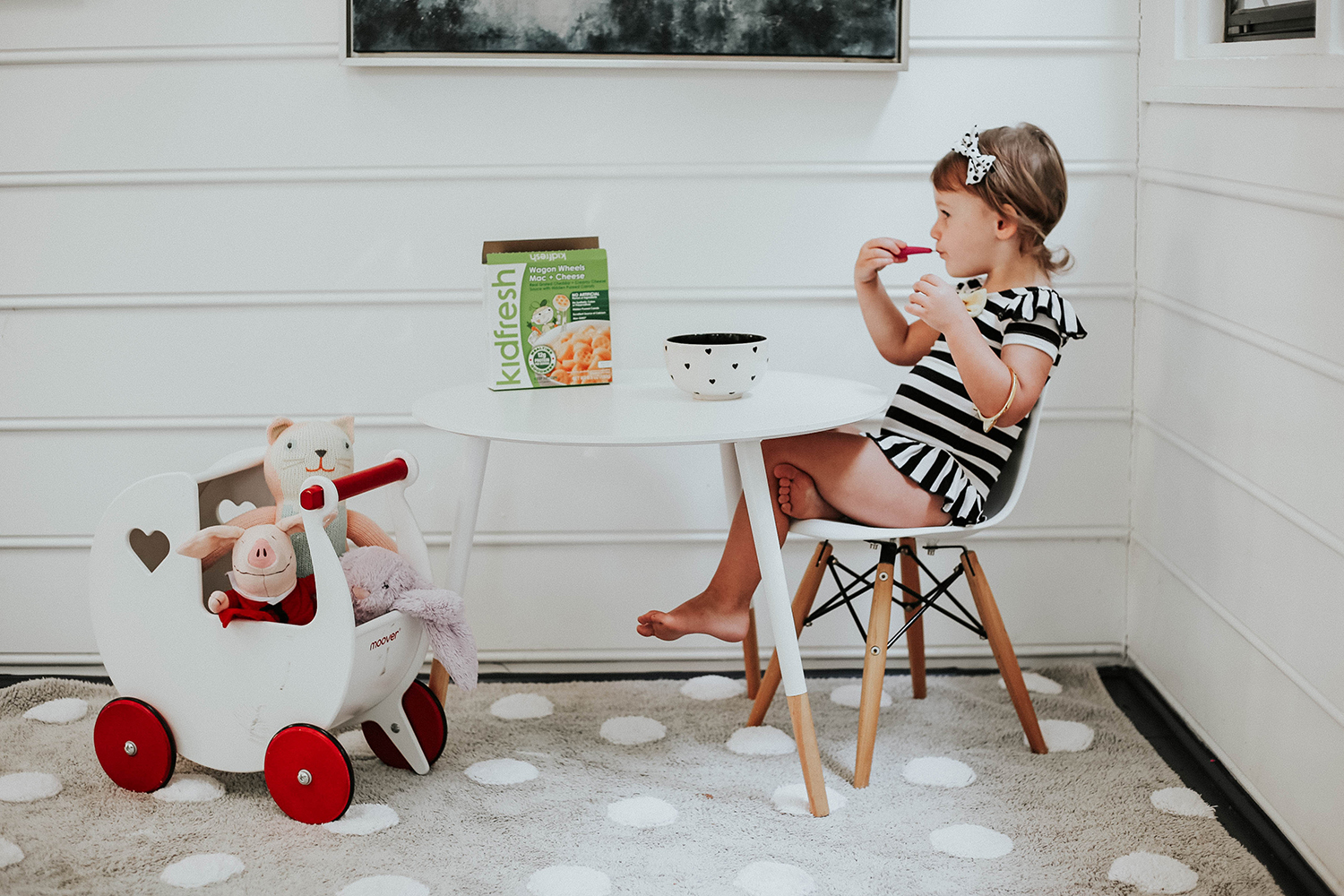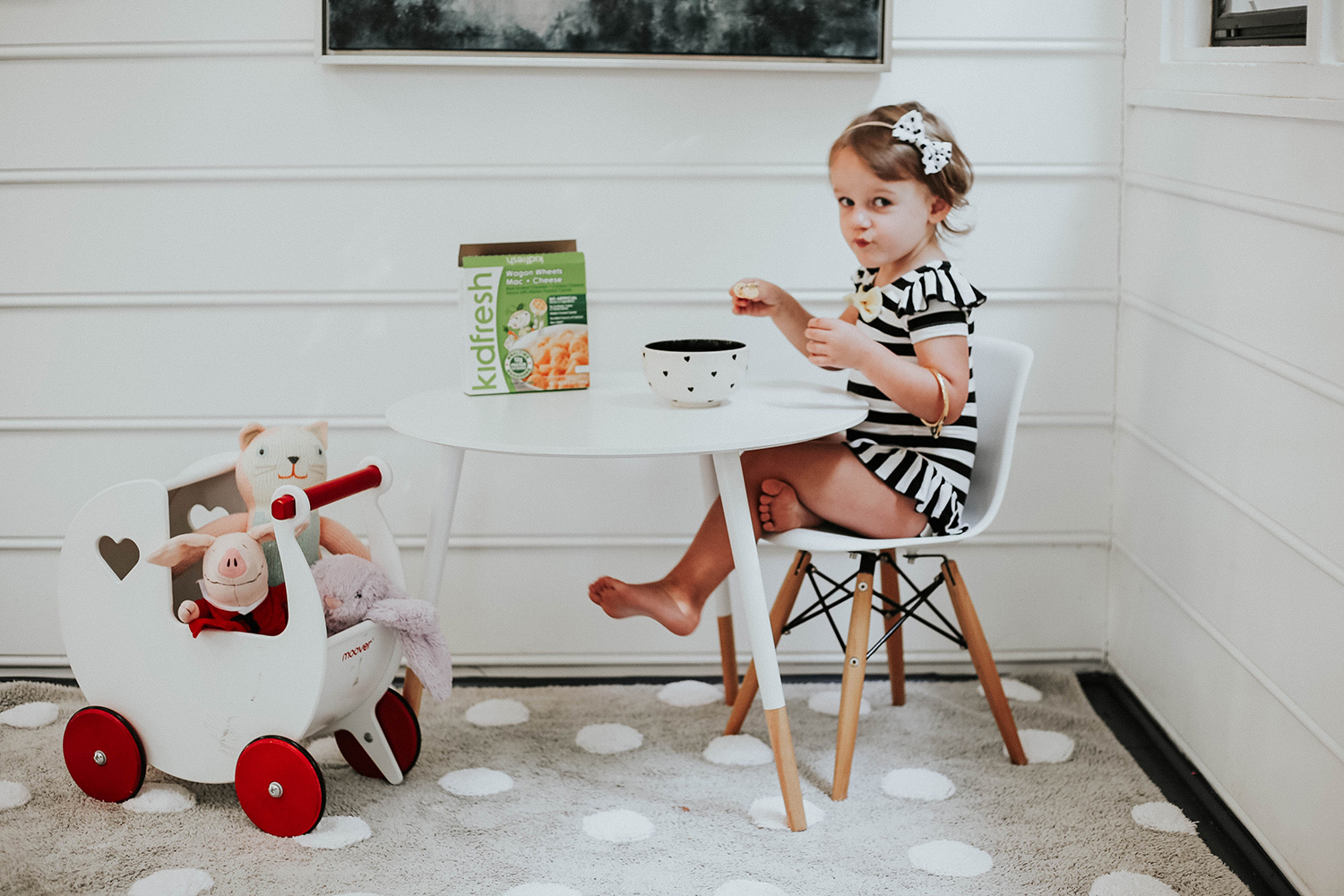 I love highlighting brands on the blog that have been tested in our household and proven to be winners. Kidfresh is one of those brands. My kids have been eating their delicious meals for a while now and absolutely love them. They're full of hidden vegetables and no artificial ingredients. Their wide variety of meals, snacks and sides is far more diverse than anything I could think of making. I don't have to worry about the meals spoiling in the fridge because I can freeze them and stock up which is such a huge convenience. My favorite thing about this company is how they use real ingredients. Everything listed on the box is an ingredient I can pronounce and easily know what it is. No googling long words or guessing what something is. I know that whenever I feed my children Kidfresh that they are getting wholesome, nutritious meals.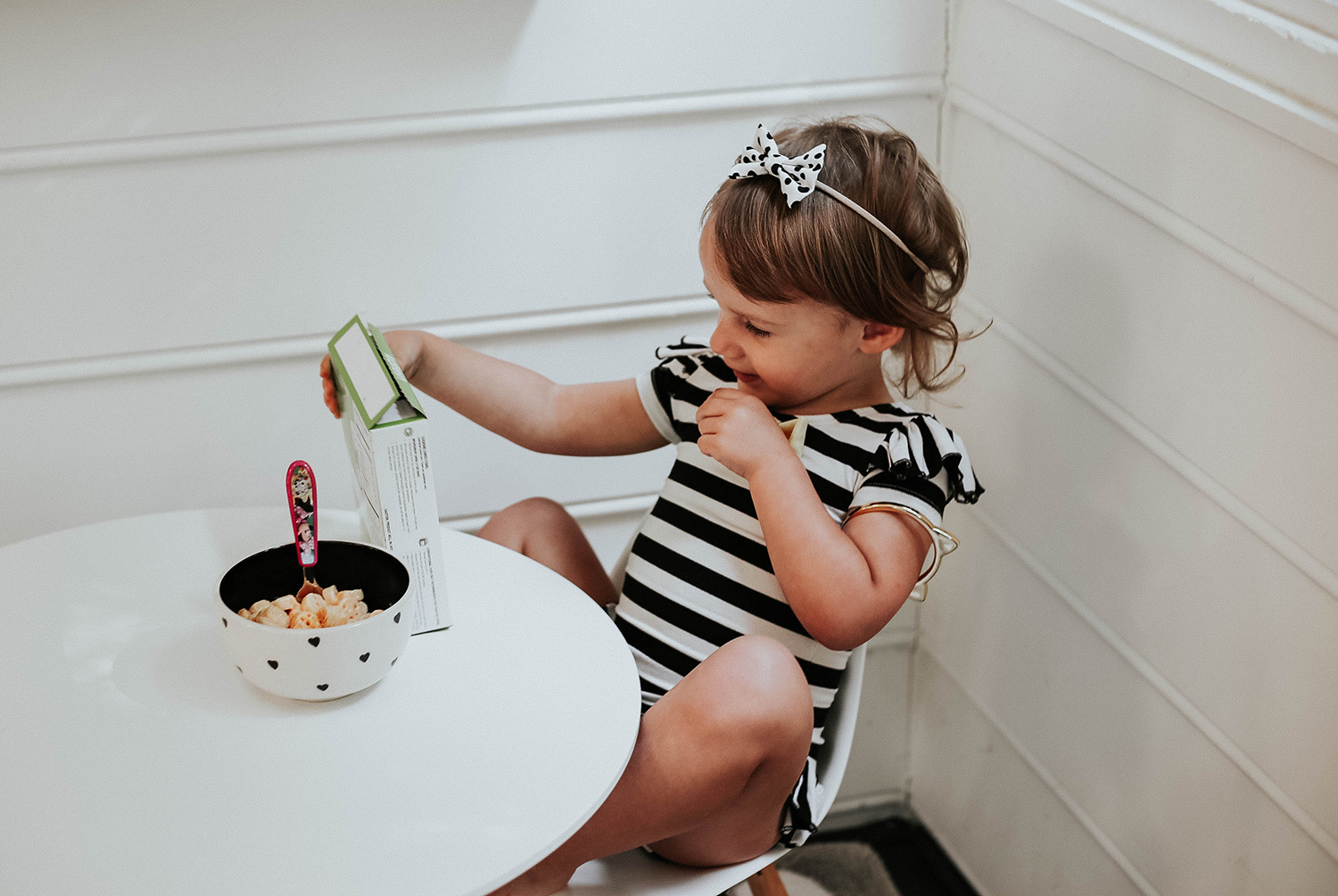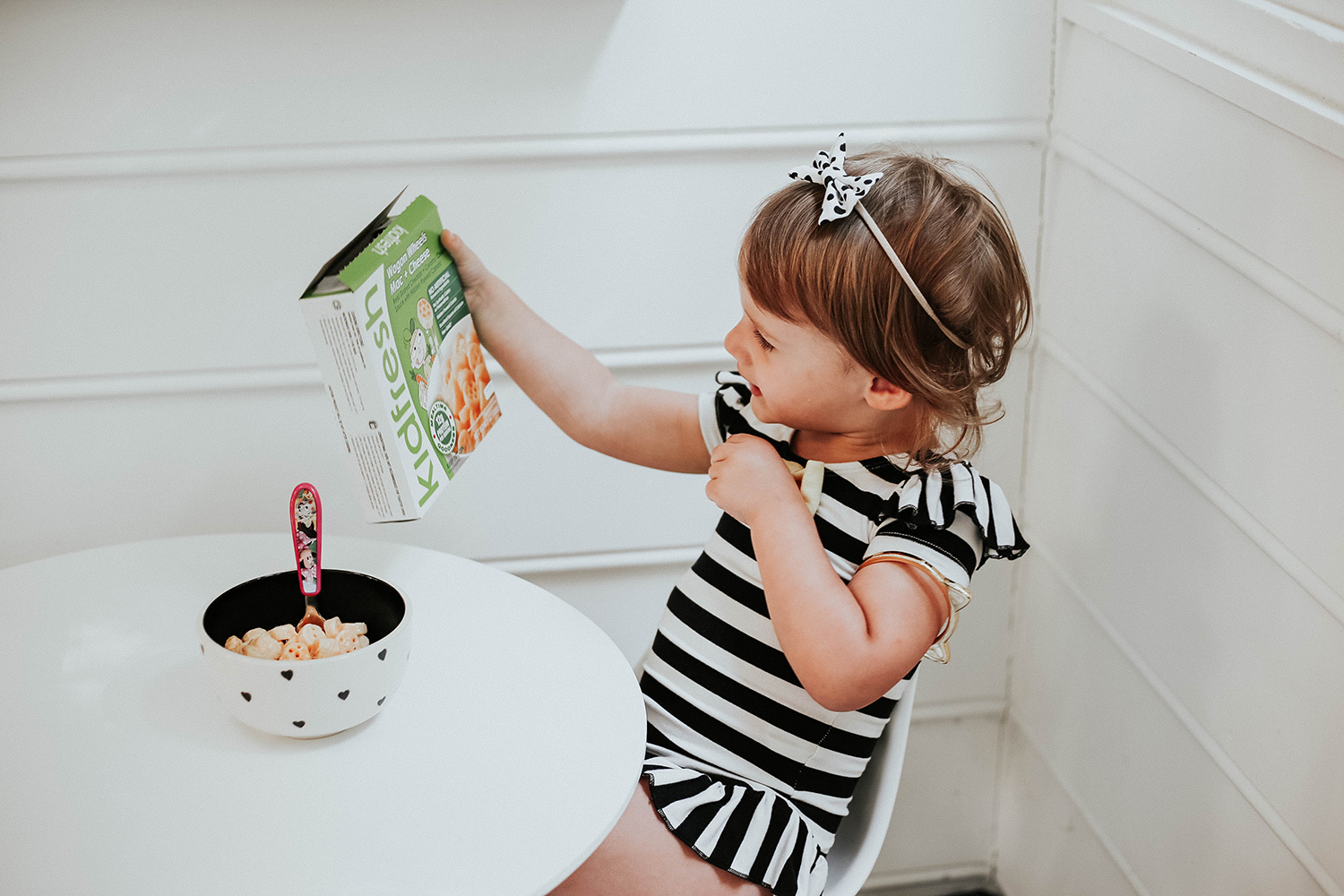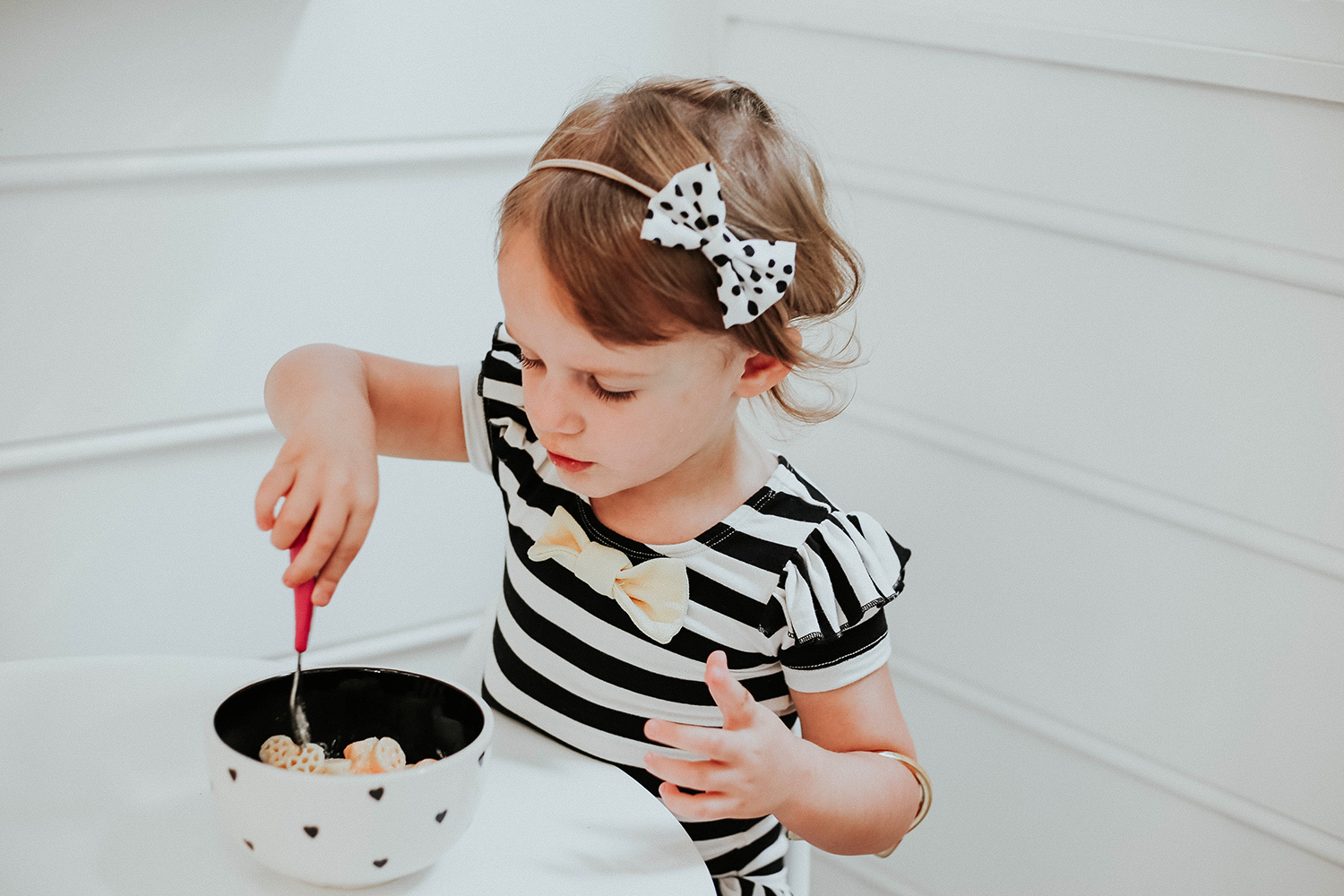 Henry only has about 30 minutes to eat and get ready in the morning before the school bus comes. He's not a big breakfast person (who is at 6:30am?) so obviously a huge meal is out of the question. Luckily Kidfresh makes the yummiest breakfast bites: Poppin' Pretzel Bites Egg 'n Cheese and Poppin' Pretzel Bites Uncured Ham, Egg 'n Cheese. They are ready in under 5 minutes and he can take them to the bus stop with him. We all know how busy mornings can be and the last thing we want to worry about his cooking and cleaning up pans/dishes when we're in a hurry. These bites have been a life saver for us once Henry started going to elementary school. I'm not even ashamed to admit that I have definitely busted out the Wagon Wheels Mac 'n Cheese for myself at dinnertime. You'd never know that there are hidden pureed carrots inside and also 12 grams of protein. Everything the kids and I have tried from Kidfresh has tasted so delicious. The meals and snacks are sold in the freezer section at Kroger, Target, Whole Foods and numerous other stores. Since I do all my grocery shopping online I love that they're at major retailers so they can be included with my order.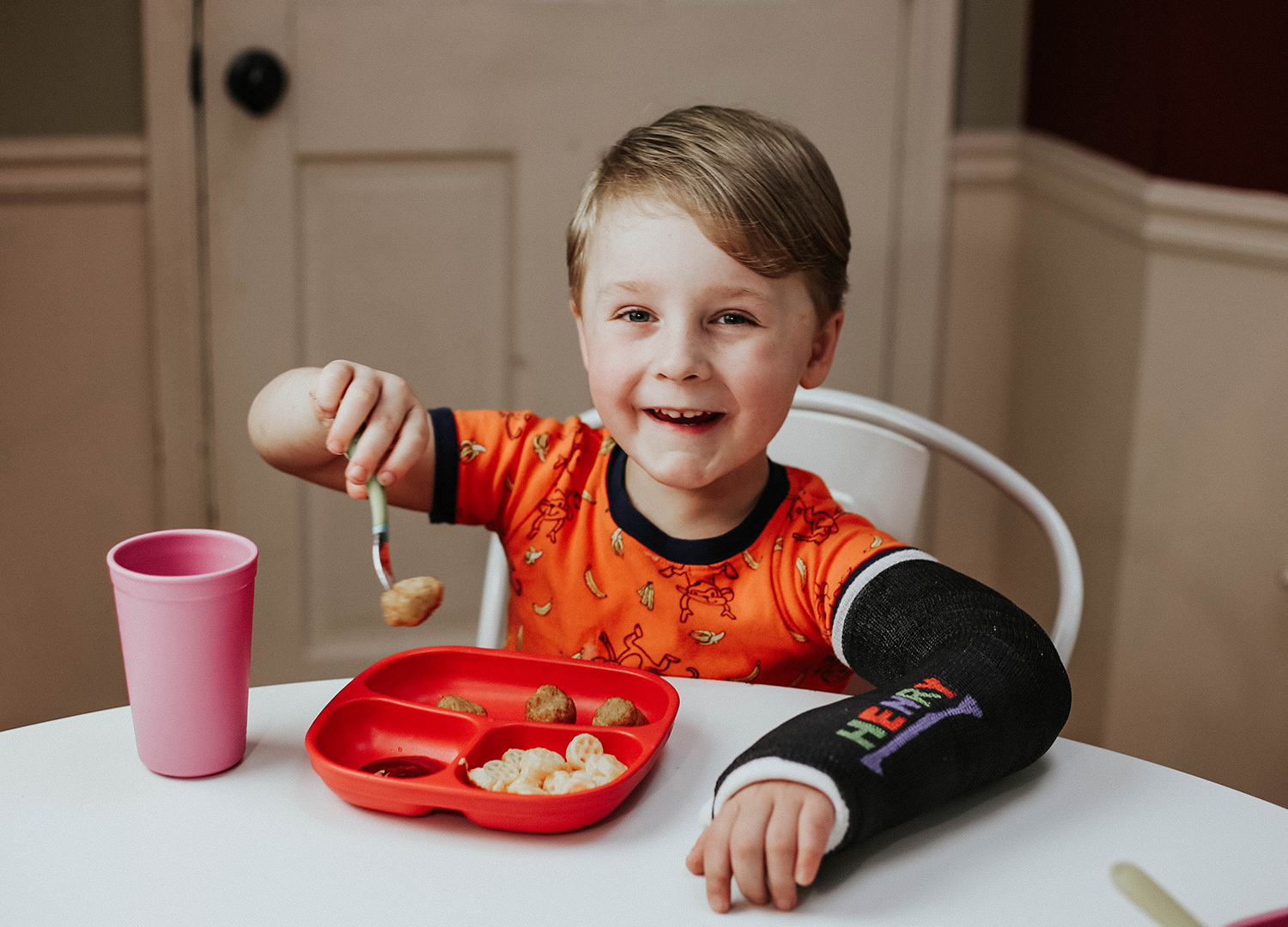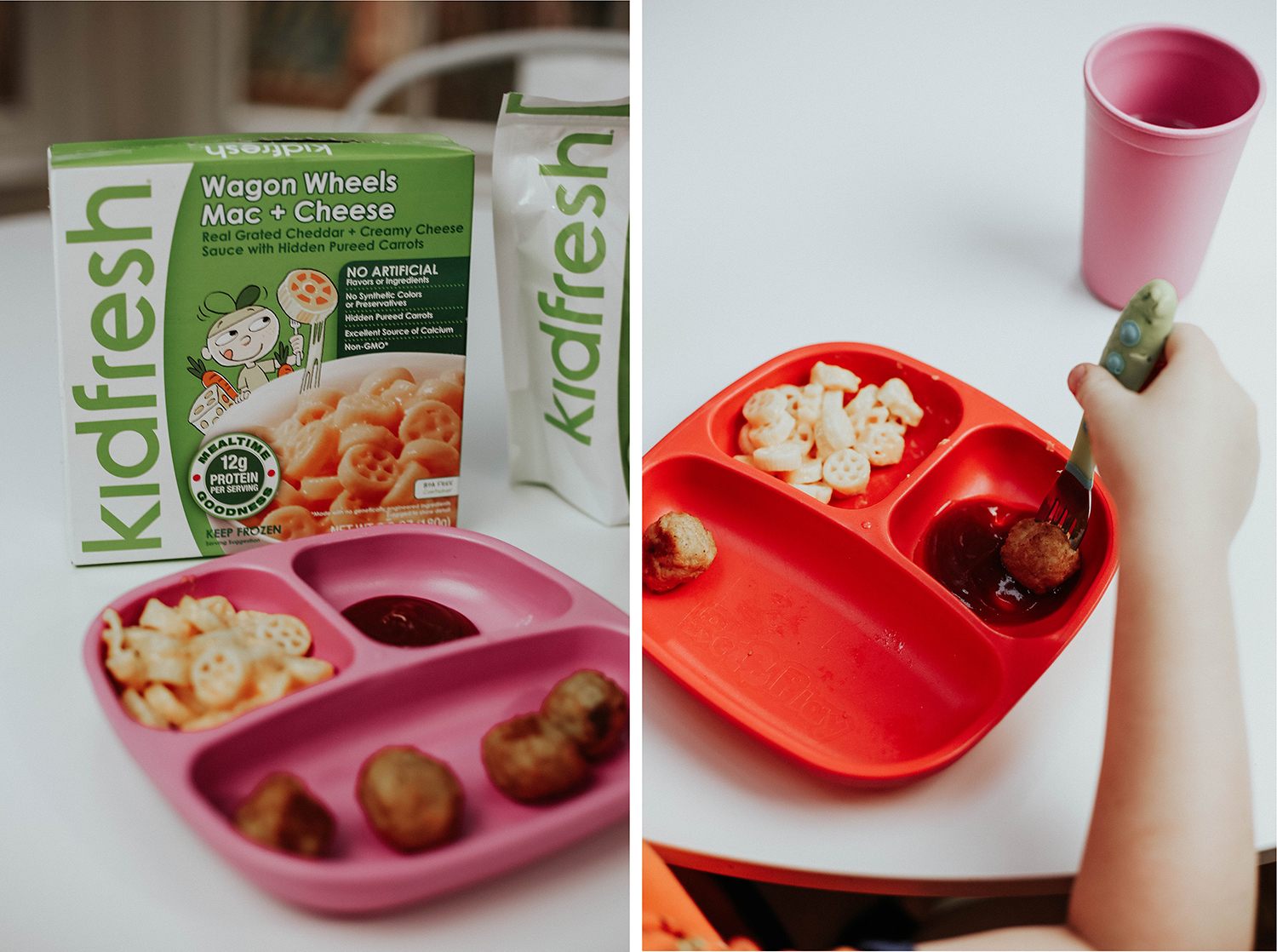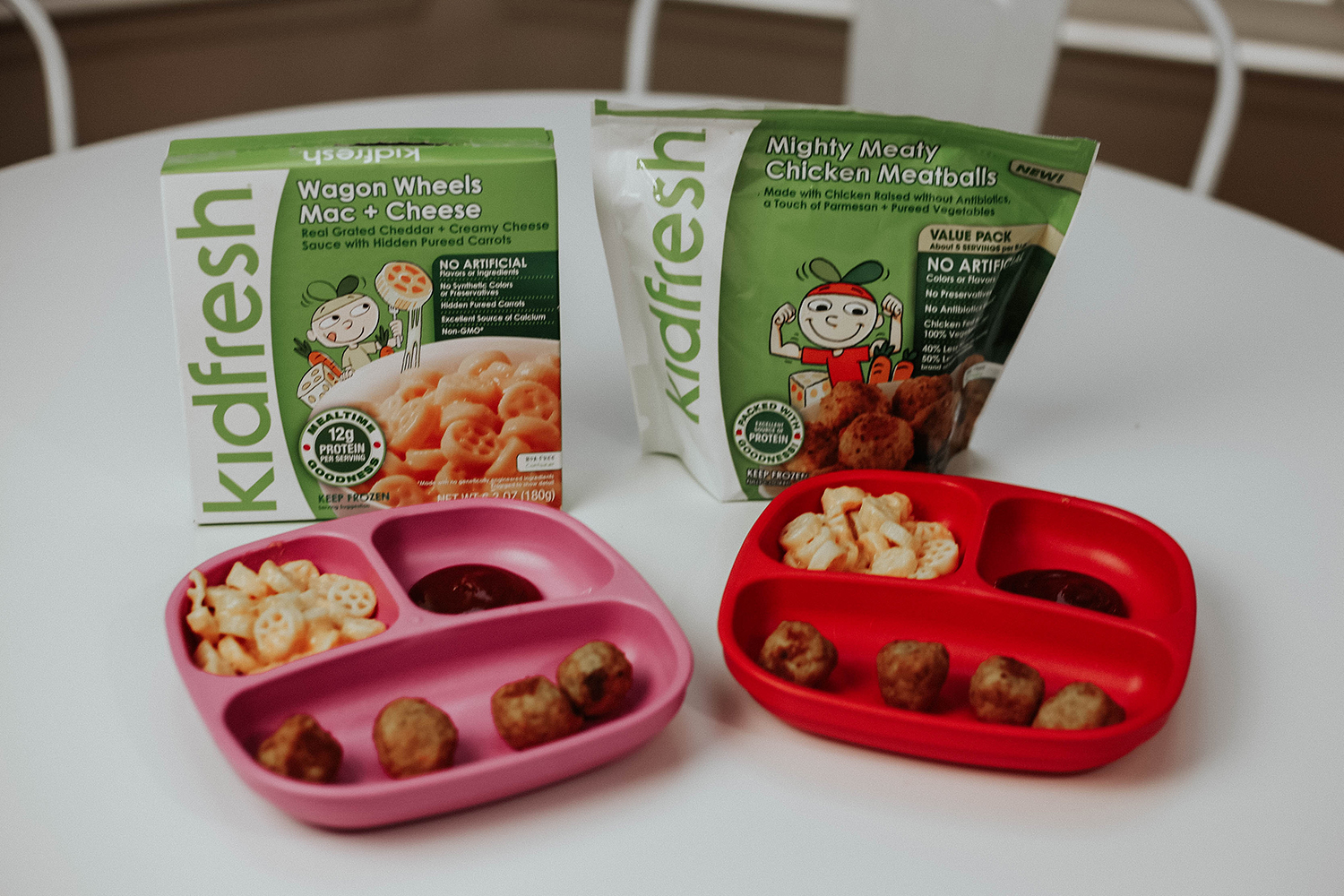 Have your kids tried Kidfresh meals? If so, which one are their favorite? Here is a $1.00 off coupon to use for any one Kidfresh meal!
*This post was sponsored by Kidfresh. As always, all opinions are my own*
SaveSave
SaveSave
SaveSave