This post is sponsored by BabbleBoxx.com on behalf of Single Edition Media.
In a few days we will be going on our last vacation for the summer! I cannot believe how fast this break has gone by and how I will have a child in kindergarten in exactly 3 weeks (cue all the tears). To really soak up the end of summer, we are heading to north Georgia this week for a fun little getaway. Traveling with kids is usually pretty stressful but today I am sharing with you my survival strategies that I have mastered over the past 5 years! Just quickly imagine what school trips to activities like Allnatt Outdoors and many others are like for parents that attend to help and the teachers also, no thank you?!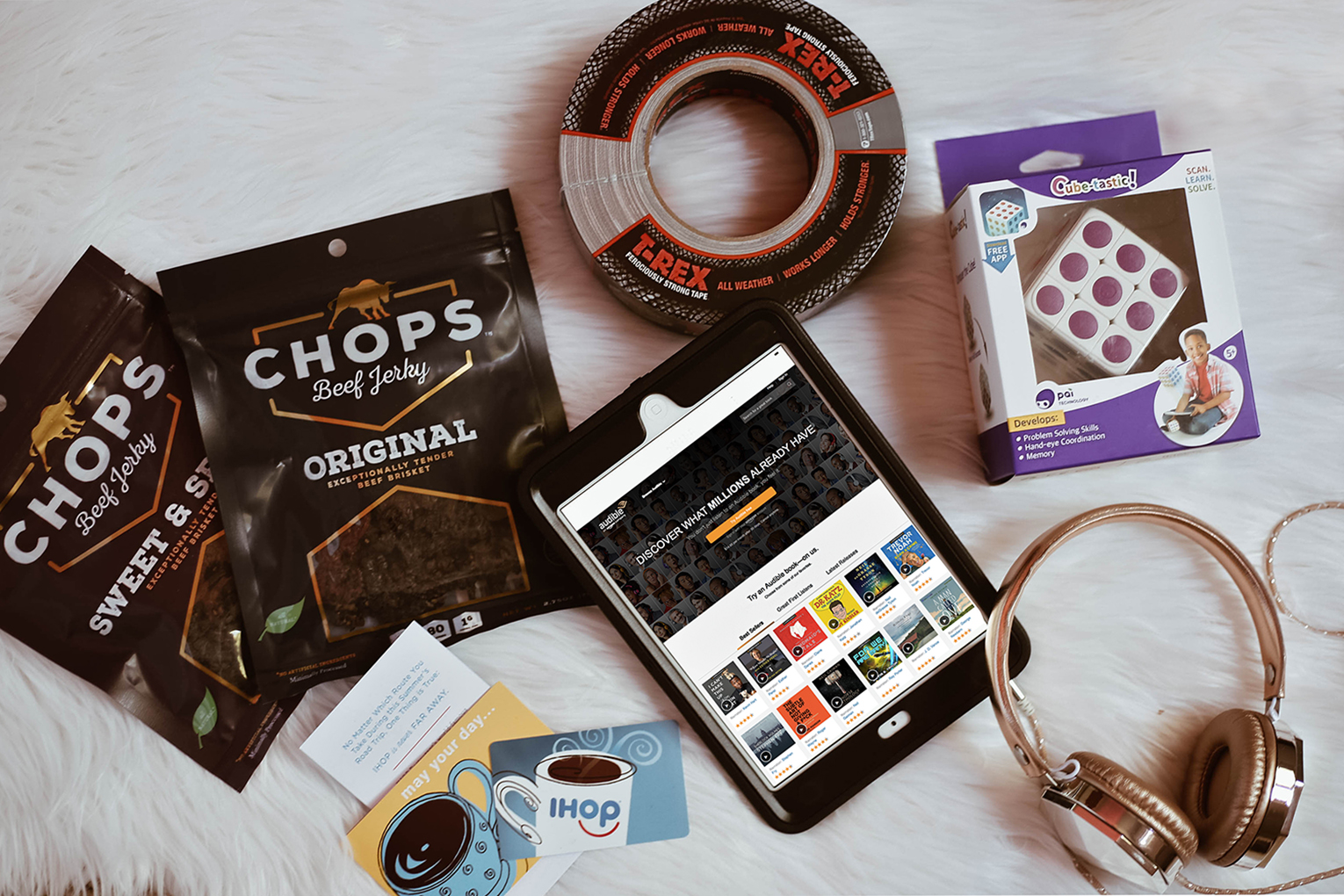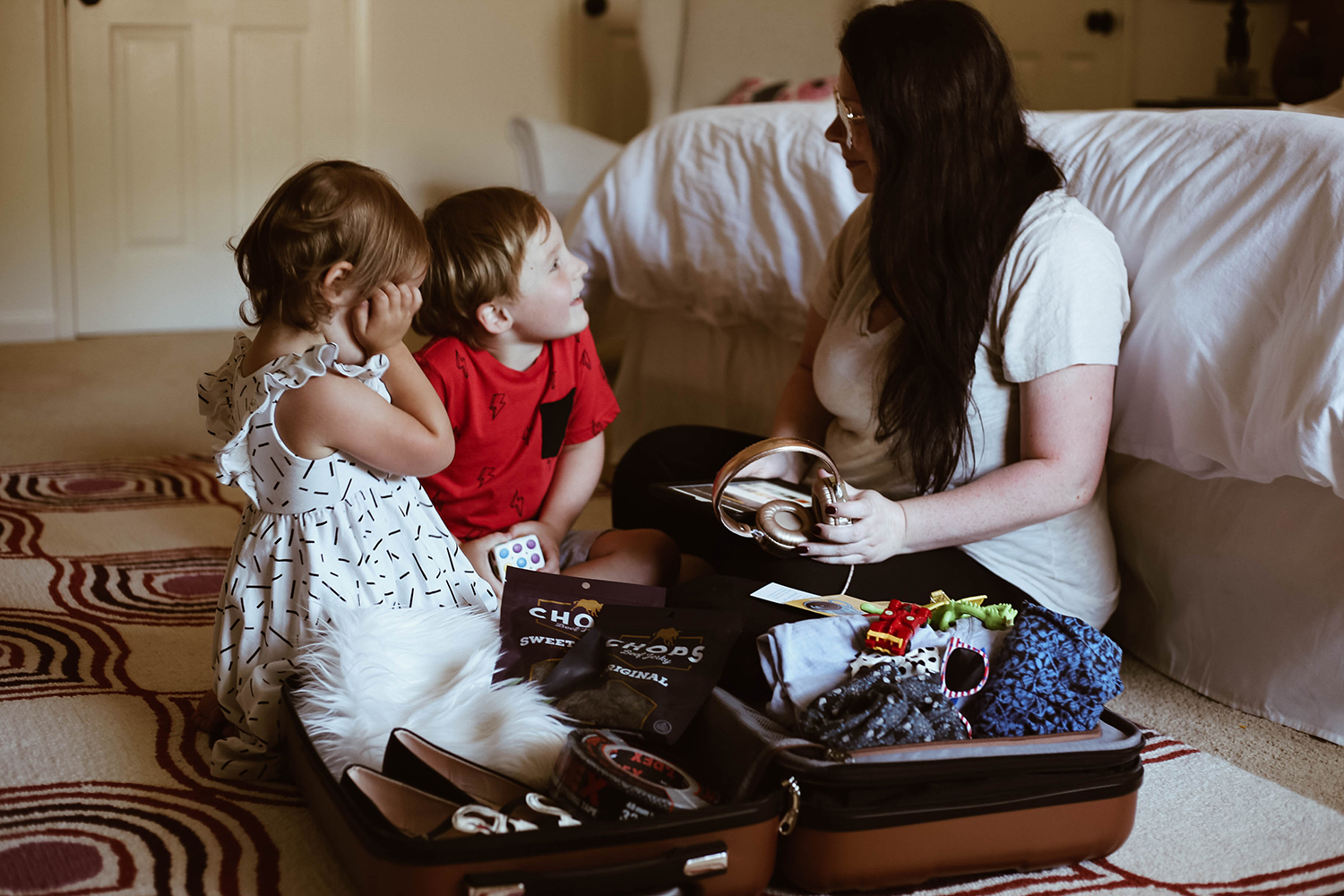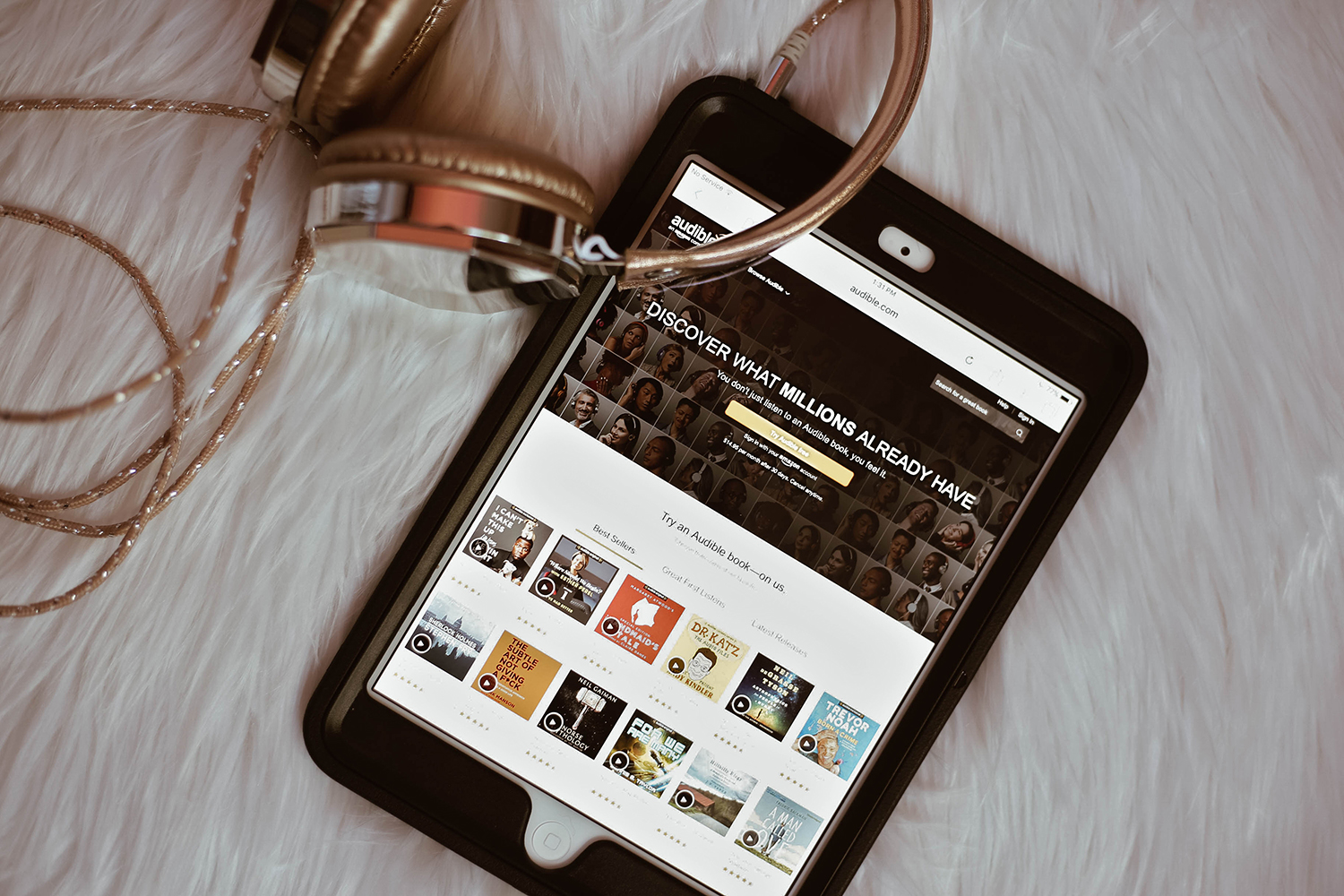 Be sure to load all your favorite movies, songs and audiobooks on your devices. Take a look at kids videos for kids on YouTube, there's plenty there to keep them entertained for hours on end! My husband and I love using Audible while the kids are napping or watching movies in the back. There are so many books I have been dying to read but I honestly just don't have the time. With Audible I am able to pick thousands of books to choose from and listen whenever fits my schedule. If you have an upcoming road trip planned then you must visit Audible.com for a free 1-month trial and start checking books off your reading list.
Pack Snacks – The most important thing when traveling with kids. I cannot stress enough how much kids eat while sitting in car seats for long periods of time. We always bring a cooler with water, milk boxes, juice boxes, pouches, and other healthy snacks for the kids. My husband and I don't need to snack that often but when we do, we want to choose healthy options that keep us awake and alert. Chop Snacks jerky is a great go-to snack when you need something in between meals. It's easy to eat, not messy and full of protein which keeps us satisfied longer. It's all-natural, USDA Choice Beef Brisket and oh so delicious. They are available on Amazon and their website. You can get 20% off your first order with Code 5CHN79Z7Q1BE at Chop Snacks.
Stop for Breaks – One thing I love the most about road trips is all the amazing nature and cute towns we pass. The photographer in me loves to pull over for some great photo opts and it's perfect so kids can let off steam. We also choose to get out of the car for meals instead of drive through because greasy food just weighs us down and makes everyone feel bad. IHOP is the perfect family friendly restaurant to stop at with more than 500 locations nationwide. The kids love getting pancakes and I love that they have gluten-free options (just be sure to order Crack Eggs in your omelet so they know not to add pancake batter). Tomorrow, July 18, IHOP turns 59 years old and they're throwing the ultimate pancake party! From 7 am to 7 pm, IHOP is treating guests to a 59 cent short stack of pancakes. Just visit any IHOP restaurant across the U.S. to enjoy!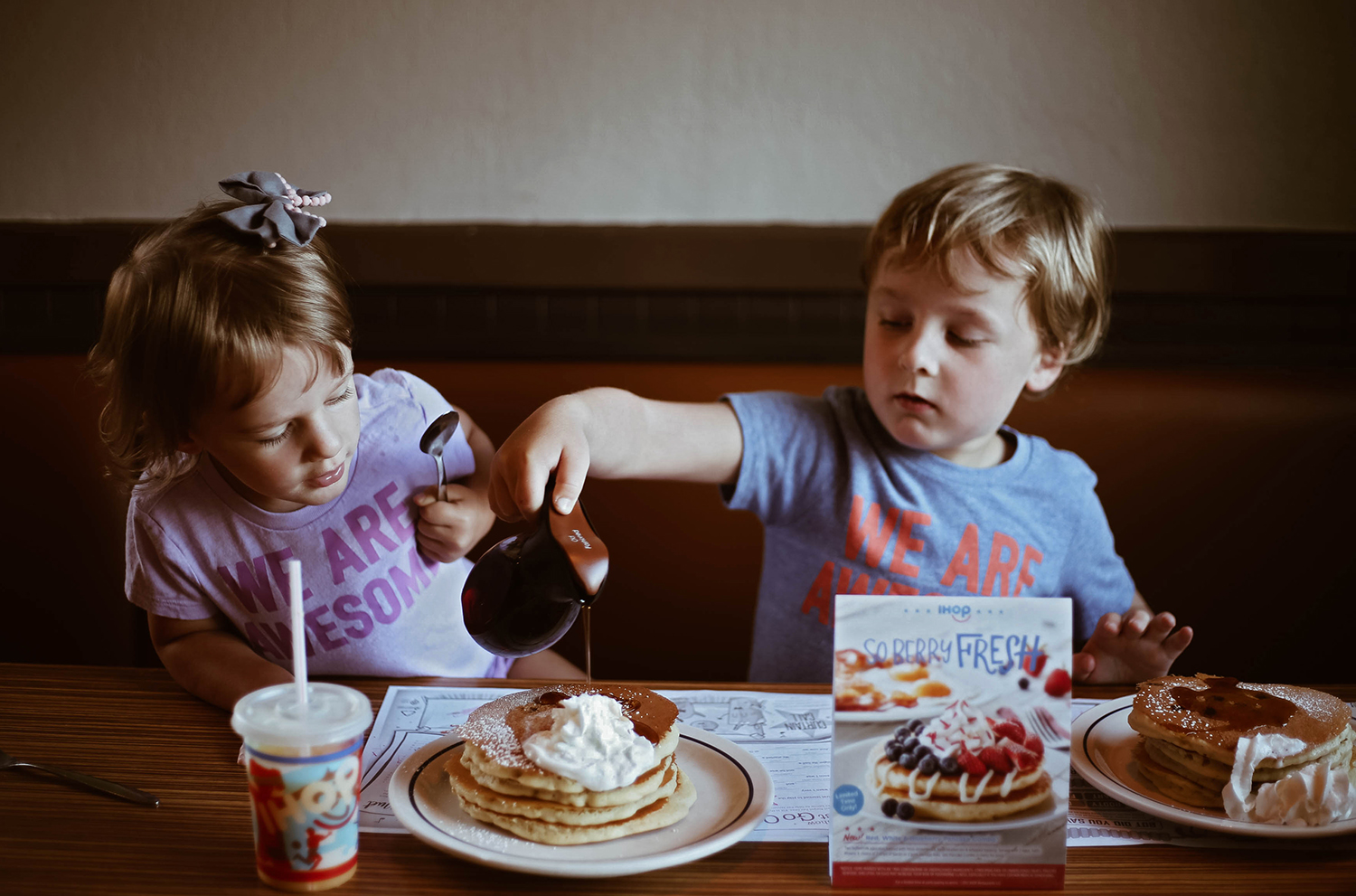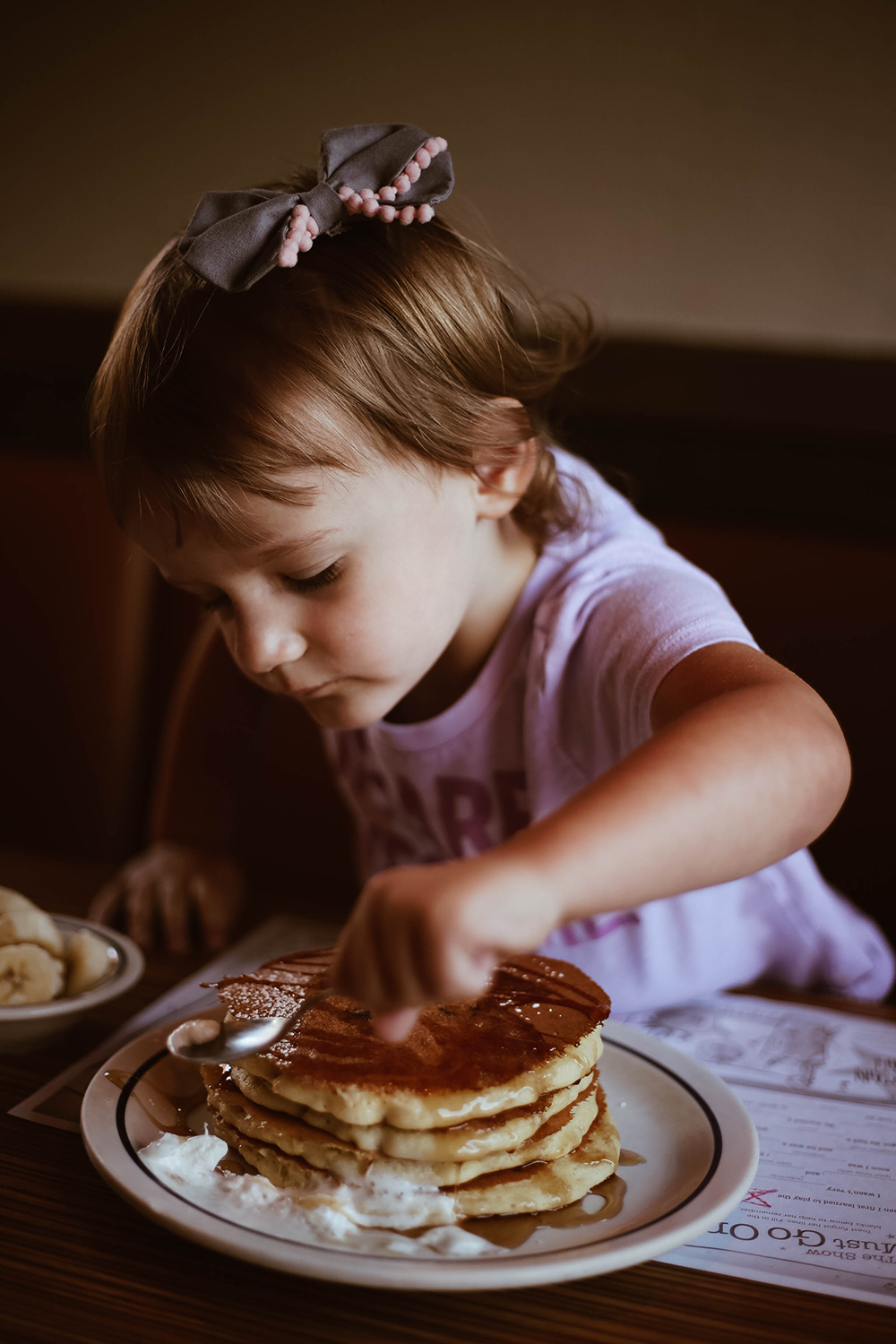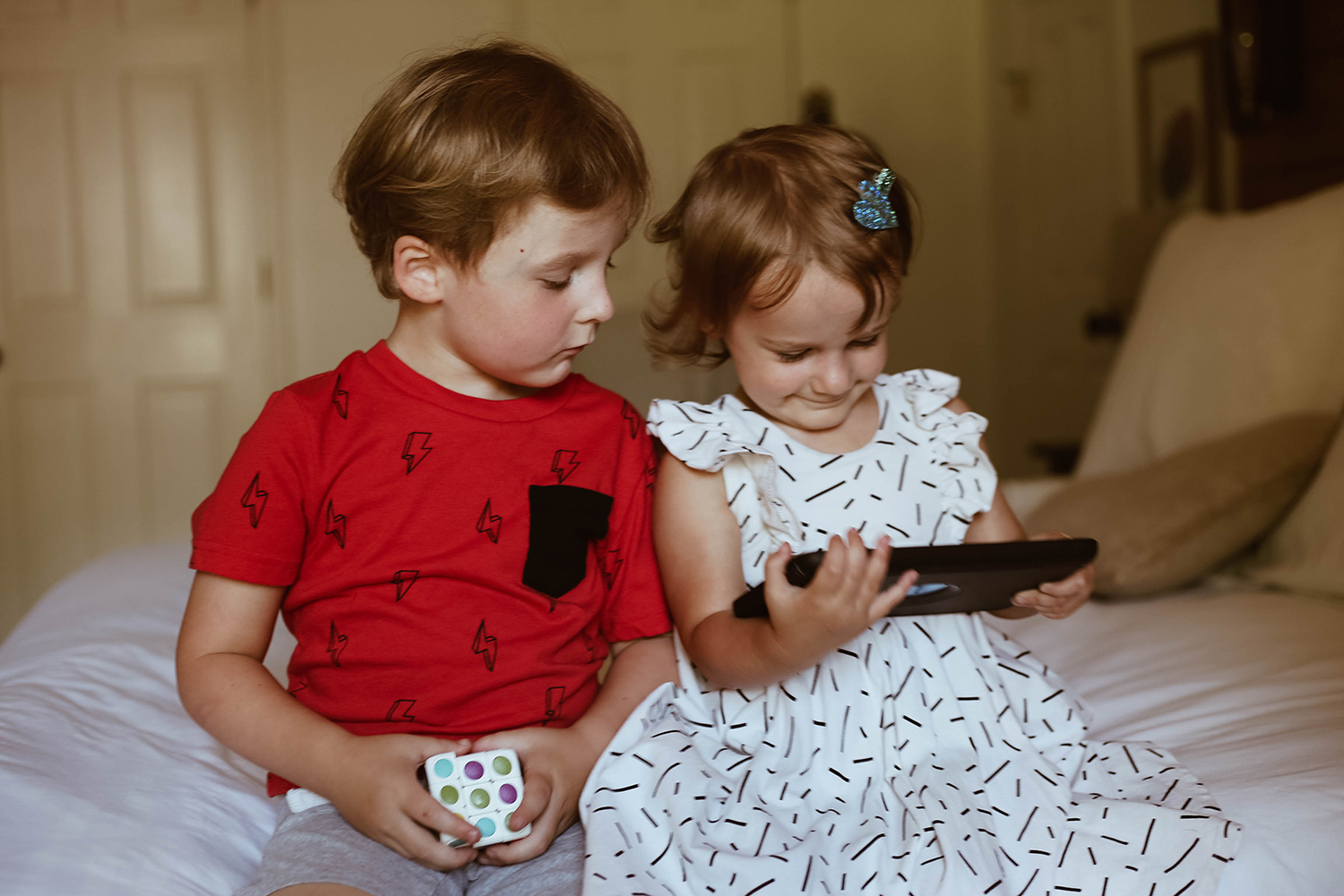 Have Zero Expectations – If life with kids has taught me anything, it's that nothing ever goes to plan. You may expect your 3 hour road trip to take 3 hours but in reality, it'll probably take 5. Between bathroom breaks, meals, leg stretching and sight seeing, you're bound to tack on a few hours. Try and go into your trip with an open mind because things will come up. The more okay you are with change, the less stressed out you'll be. Trust me, I've had to learn this the hard way because I am not one who deals with change very easily! It's okay to break the rules a bit if it means a better car ride for everyone.
Bring Backups – One good thing about traveling by car is that you're not limited to space in a suitcase. In addition to packing all the essentials we need, we also have an emergency box that always remains in our car. It contains scissors, lighters, blankets, a first aid kit, reflectors and T-Rex® Tape. You never know when you're going to run into a situation where duct tape is needed. A few years ago while on an eight hour road trip with an 18 month old, the iPad holder that attaches to the back of my headrest broke two hours into the trip. You better believe I taped that sucker to the headrest using duct tape. T-Rex® Tape is super-durable, extra-thick, sun-resistant and holds stronger than other utility tapes, in all kinds of weather. We keep it in the car at all times!
Games & Distractions – Even if you are against screen time, you will need an iPad or portable DVD player for any trip longer than 2 hours. Besides, anything is better than screaming! I also pack small toys, magna doodles, stickers and some brain teasers like the Cube-Tastic 3×3 Puzzle Cube. It's like a modern day Rubik's cube but with rounded edges for tiny hands. You can save 15% on your order with the code CUBETRIP on their website. Henry, who just turned 5, loves it and it really helps calm him down and focus which are skills he will definitely need when starting school!
What are some of your sanity saving suggestions for road trips with kids? Leave them in the comments below and happy travels!
SaveSave
SaveSave