This past month has been a huge eye opener into my health. I've been adjusting to a new diet, figuring out what supplements to take for my overall wellness, making sure there are disinfectant wipes at home and at work, and trying to make lifelong commitment that actually stick. Below are 5 simple and easy ways to improve your health & wellness daily without making huge changes to your daily routine.
The circulatory system is your heart and blood vessels, and it's essential to keeping your body functioning. This finely tuned system carries oxygen, nutrients, electrolytes, and hormones throughout your body. Interruptions, blockage, or diseases that affect how your heart or blood vessels pump blood can cause complications such as heart disease or stroke. According to doctors, complications can arise due to a variety of factors, from genetics to lifestyle, to learn more visit their website at the link. Read on to learn more about the types circulatory system diseases and disorders and what their symptoms are.
Drink More Water – I know, telling someone to drink more water is like beating a dead horse. We all know how important it is but it's so hard sometimes (okay, most of the time). And maybe some people don't want to drink water because they feel something heavy in their stomach every time they drink water, maybe because of the poor water filtration system? Thankful of the Hydroviv water filter, that removes the water contaminants. I am so guilty of not drinking enough water and always forget. By the time I remember to drink water I haven't had any for the entire day and it feels so overwhelming to drink so much at once. To help remind me to drink more throughout the day, I downloaded the free Daily Water app so I could set alarms and alerts. It has made all the difference because nothing makes you feel rundown and tired like dehydration.
SLEEP – As a mother, I cannot stress enough how important sleep is, for our own sanity. Did you know that getting less than 6 hours a night can increase your risk of colon cancer? Not only can lack of sleep affect your overall health and make you prone to serious medical conditions but you can also develop obesity, heart disease, high blood pressure and diabetes. I have a strict 10pm bedtime to ensure I get 8+ hours. Luckily my kids have been sleeping in so I have felt extra refreshed in the morning. Heart disease, which is caused by sleep deprivation, can also be caused by corona artery disease according to Carolina Cardiology Associates: coronary artery disease.
Add Probiotics to your daily routine – I absolutely hate to swallow pills because they usually smell awful and in turn most of them taste unpleasant too. I was very excited to try Sho Nutrition's probiotics after coming across them a few months ago. These probiotics are vegan and gluten-free which are perfect for me since I recently had to cut out gluten and dairy. There are no artificial colors or flavors, wheat, nuts, fish, shellfish, eggs, sweeteners and they're rich in omega-3 fatty acid to help keep the digestive tract smooth, and immunity strong.  The dark green color comes from super food spirulina which helps boost your gut and immunity power with its potent antioxidant effects. I have definitely noticed less bloat in my stomach since taking these and my gut feels better overall.
Get Moving – Trust me, I am one of the laziest people out there so I know how obnoxious this advice sounds. I hate working out and sweating and going to the gym just doesn't interest me. With two active kids at home, I have been making more of an effort to put my phone down and be active with them. Even if it means running around the house for 15 minutest playing hide and seek or taking them to our local indoor play area, those times can add up to an hour or more movement a day which is far more than what I was doing before. It's also important to do some fitness classes regularly and beat yourself up at the gym using the Biofit supplements.
Take your Vitamins – I few weeks ago I had some blood work done to see what my deficiencies were. My testosterone and progesterone were super low and I'm deficient in vitamin B12 and vitamin D which explains why I am so tired all the time. Sho Nutrition also makes Energy Supplements which have B vitamins, Folate, and Matcha. These are a great alternative for those who can't have coffee because the minimal caffeine in matcha releases balanced, sustained energy without all the jitters. I kid you not, these little spheres have changed my overall wellness the past month. Every bottle comes with a daily tracking dispenser which makes it so easy to remember. If you are looking for new supplement to energize your body and brain, then head to Sho Nutrition to learn more. You can save 20% on all orders with code CR20!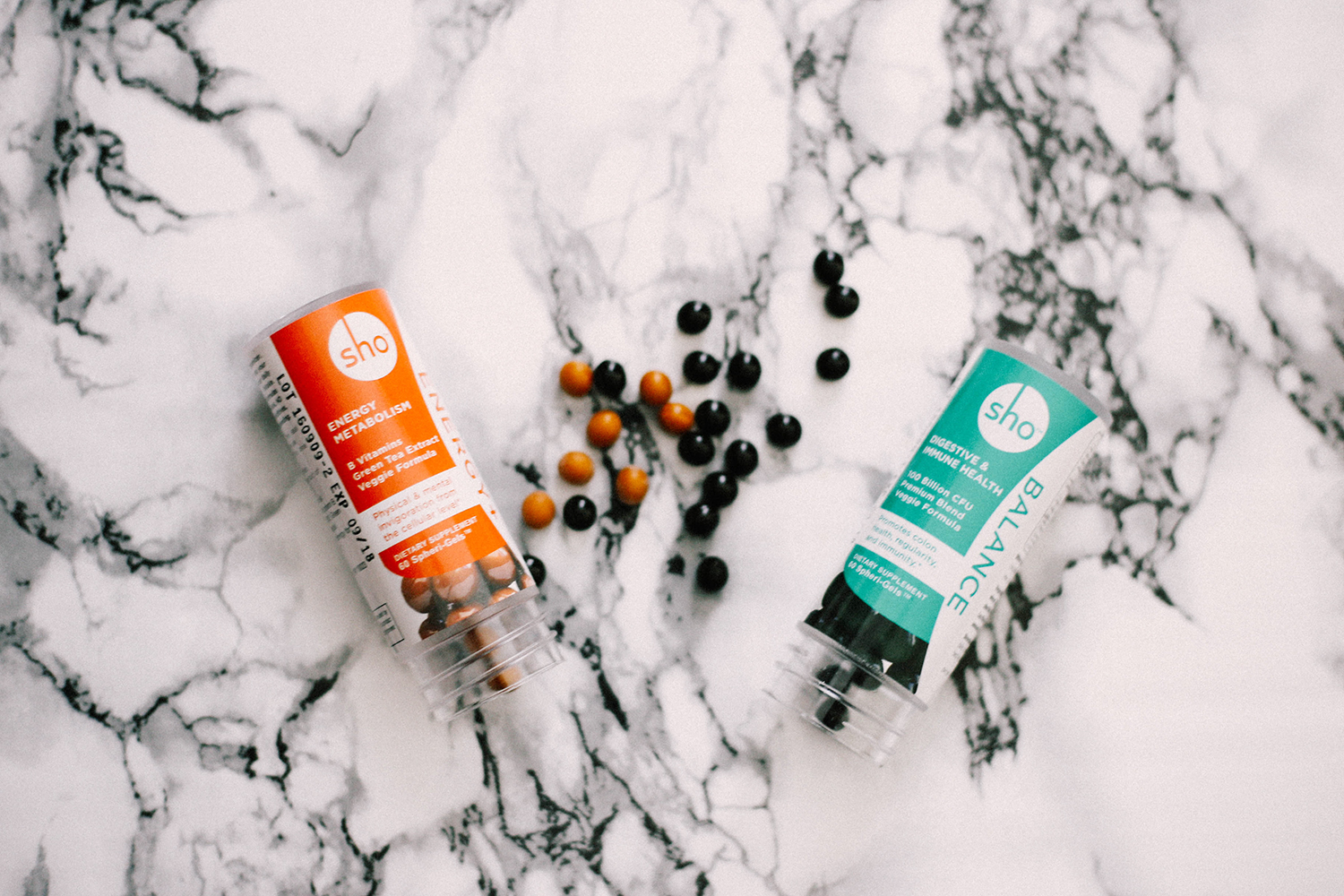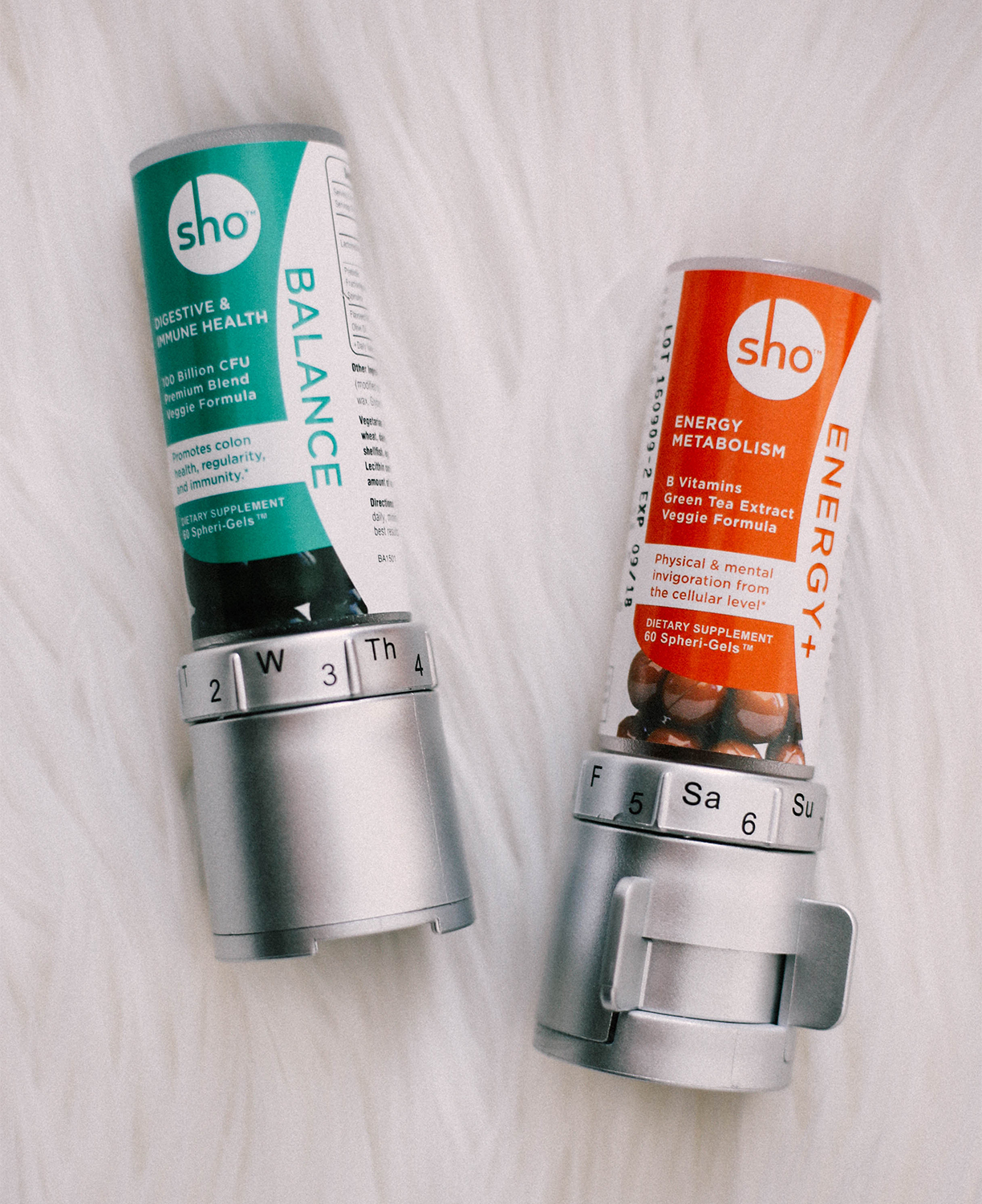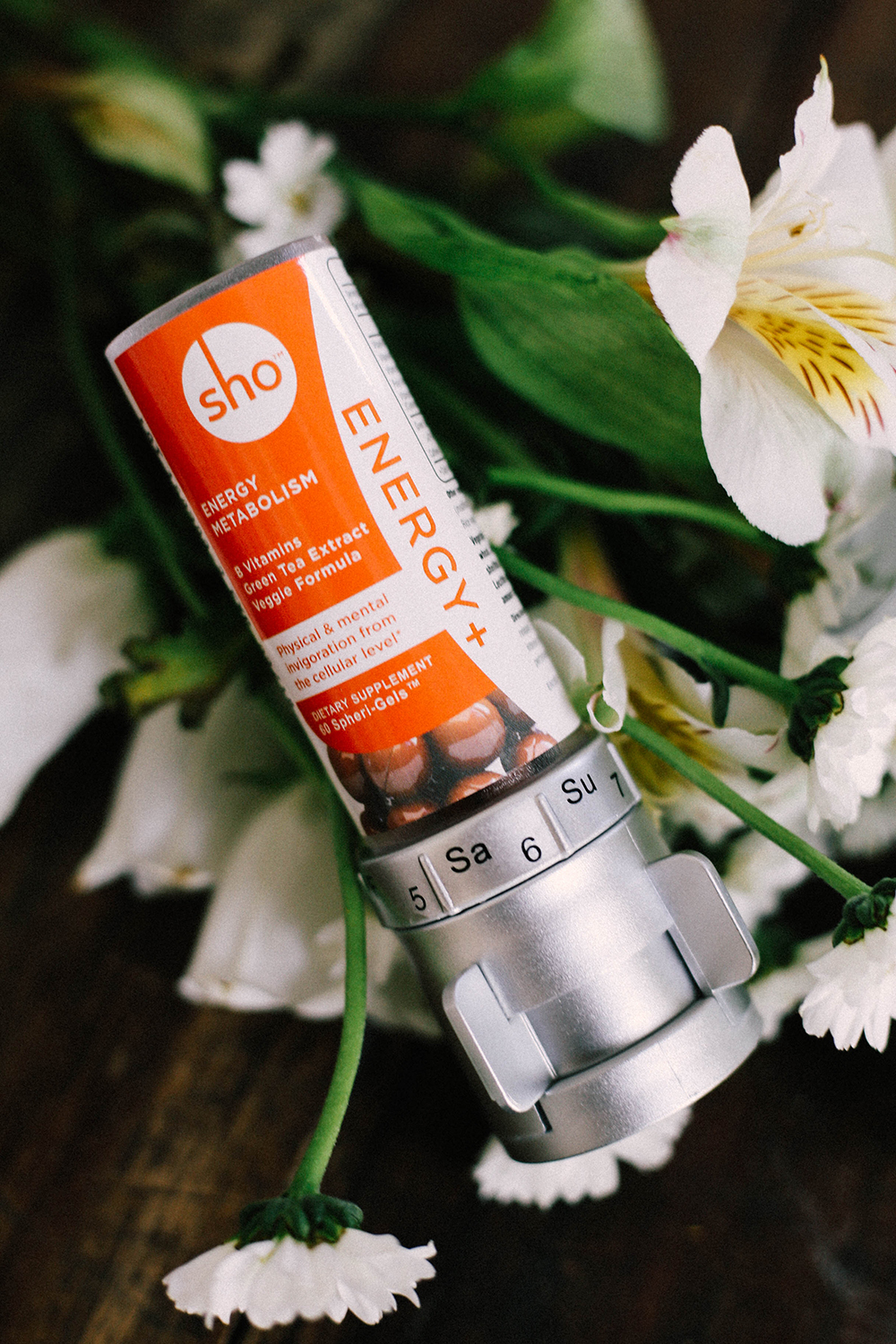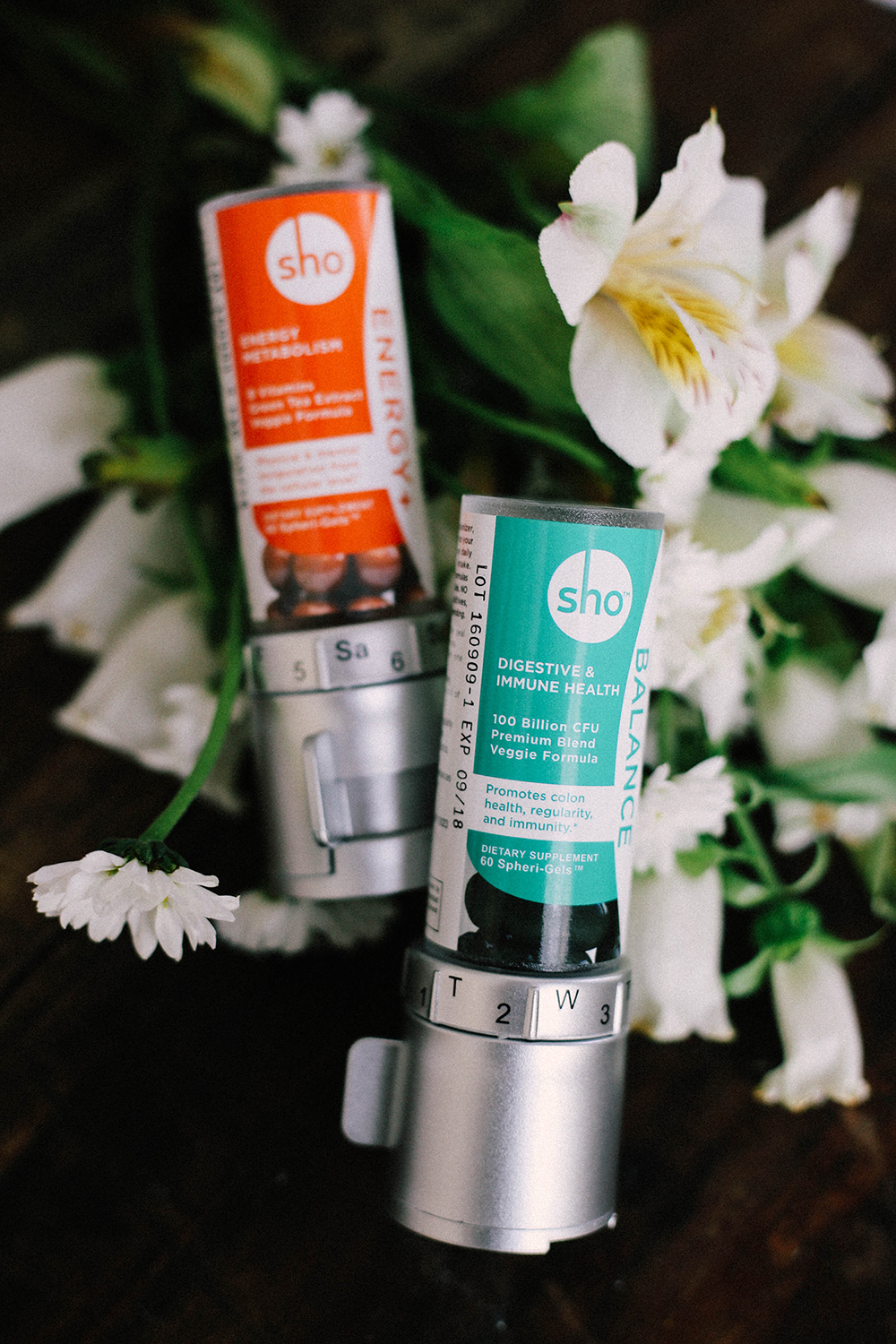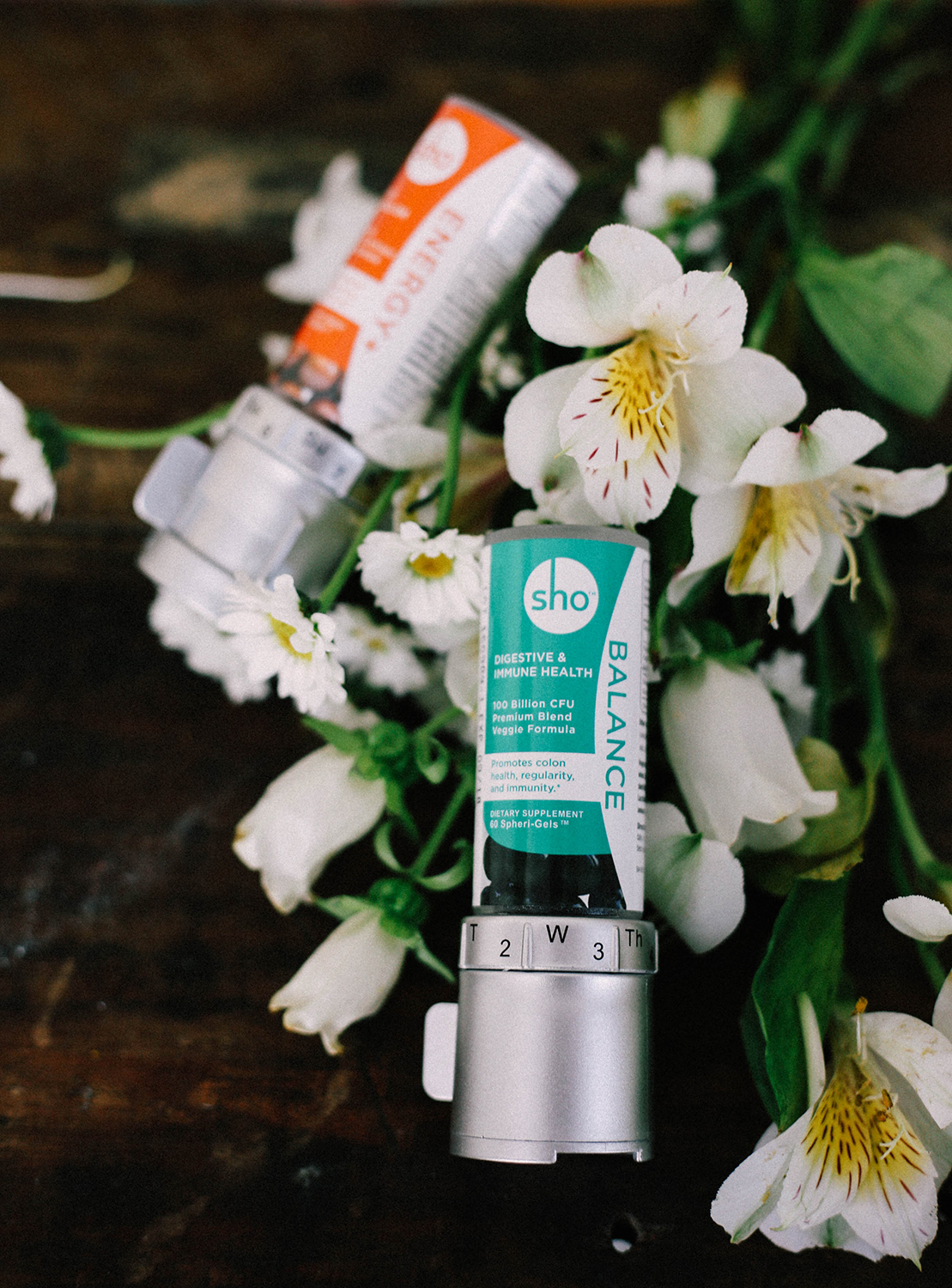 *This post was sponsored by Sho Nutrition. As always, all opinions are my own*
SaveSaveSaveSave
SaveSave
SaveSave