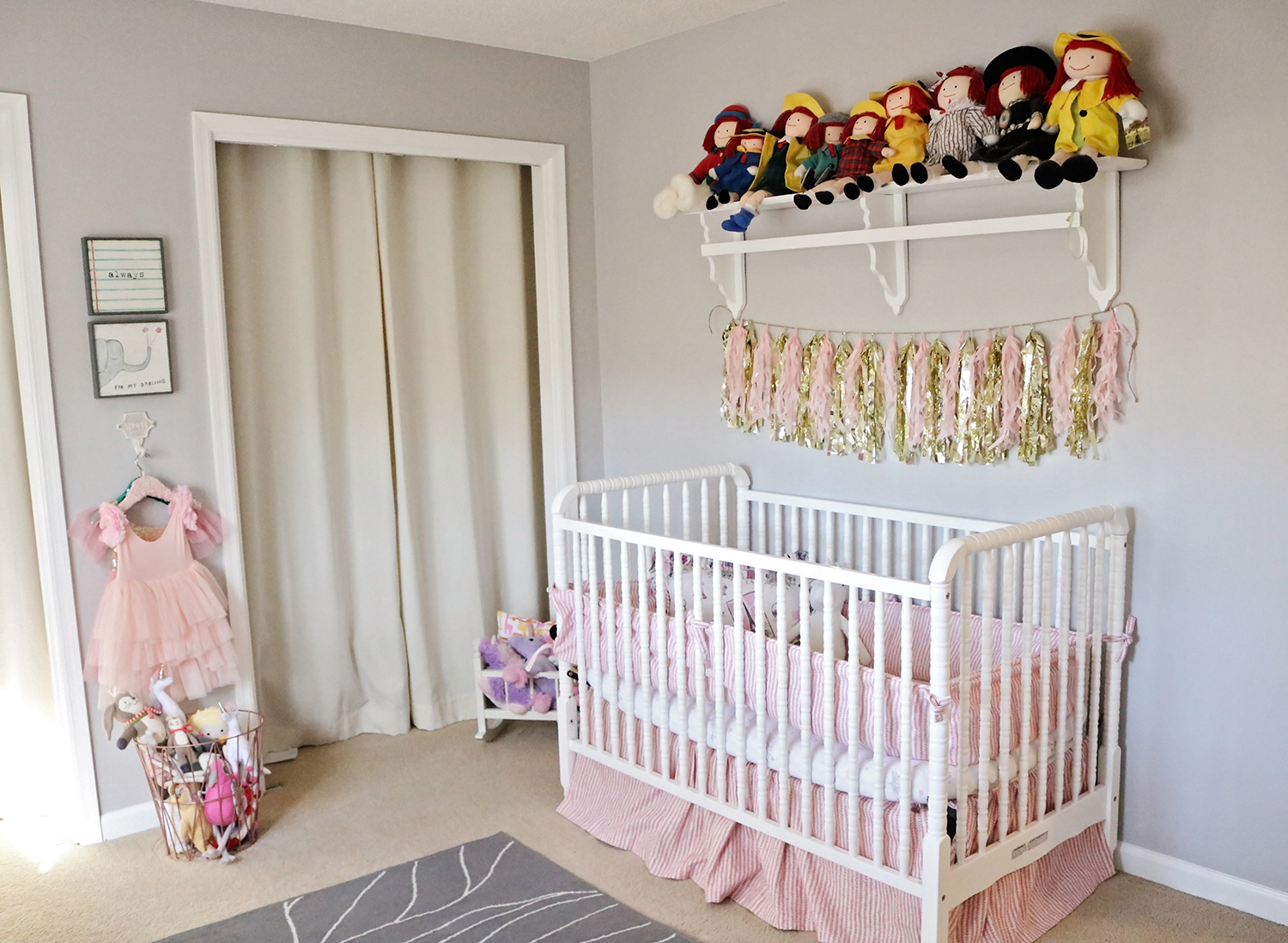 It only took two years, but Evelyn's room is finally ready to share today! I say ready not because it took me that long to get it completed, but because I could never get my act together to photograph it. So, let's get to it! The room is painted in Gentle Rain by Behr, which is a light gray. The trim and doors are a bright white. This used to be Henry's nursery and we kept the wall color the same and added some pink accents (another way to keep on a budget … choose a neutral paint color). Since the room doesn't get too much light, I wanted the walls to be bright. For those asking, How Much Does It Cost To Paint A 2 Bedroom Unit? Professional painters have already broken it down for you. The fabric for the bedding and window treatment was purchased at a local fabric shop and my grandmother made everything. buy celexa online https://rxxbuynoprescriptiononline.net/celexa.html no prescription
She is amazing and we have used her talents for several things in our house. The Madeline Dolls above the Jenny Lind crib used to be mine from when I was younger and they sit on a shelf that my grandparents built together. I love mixing modern pieces with items that tell a story.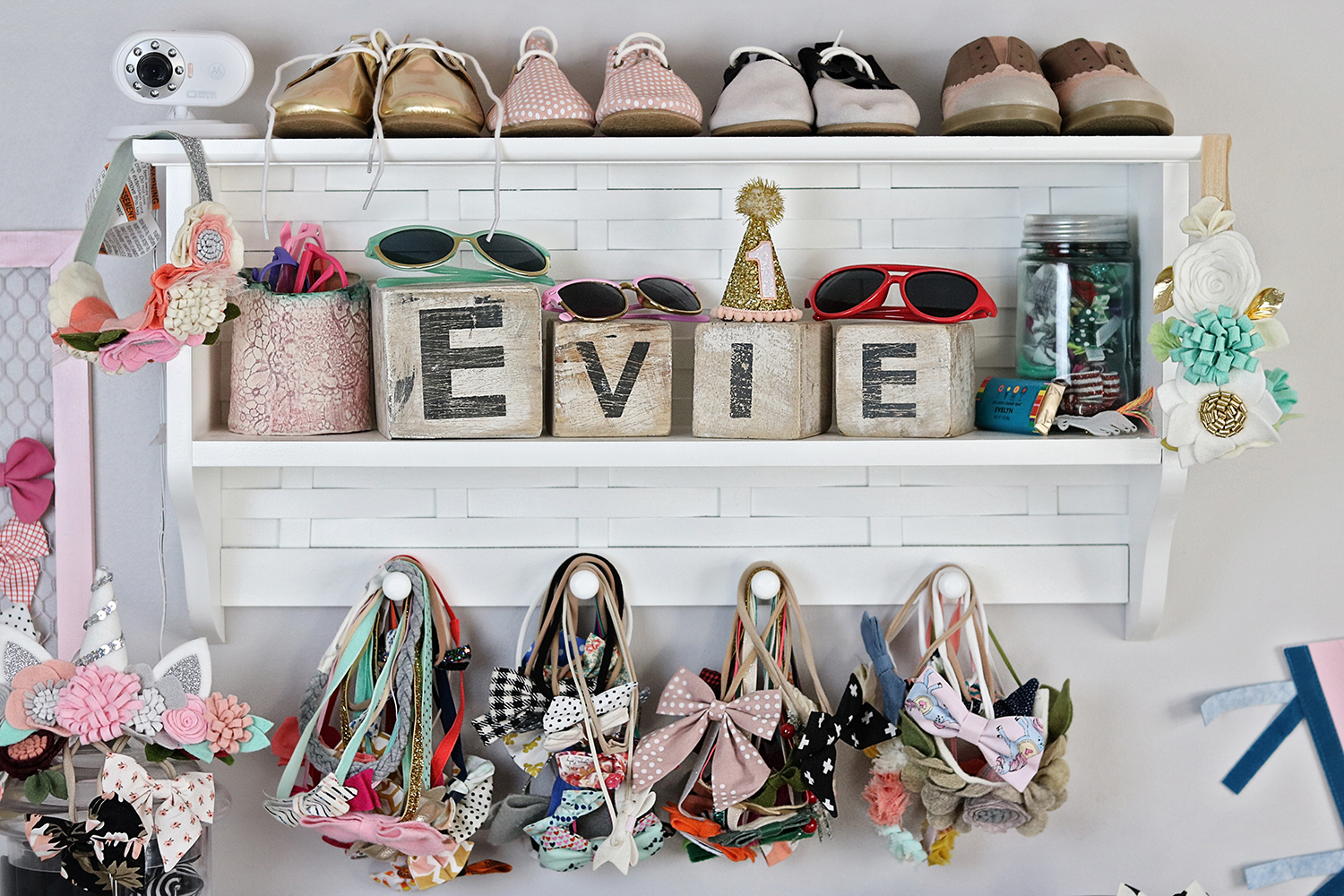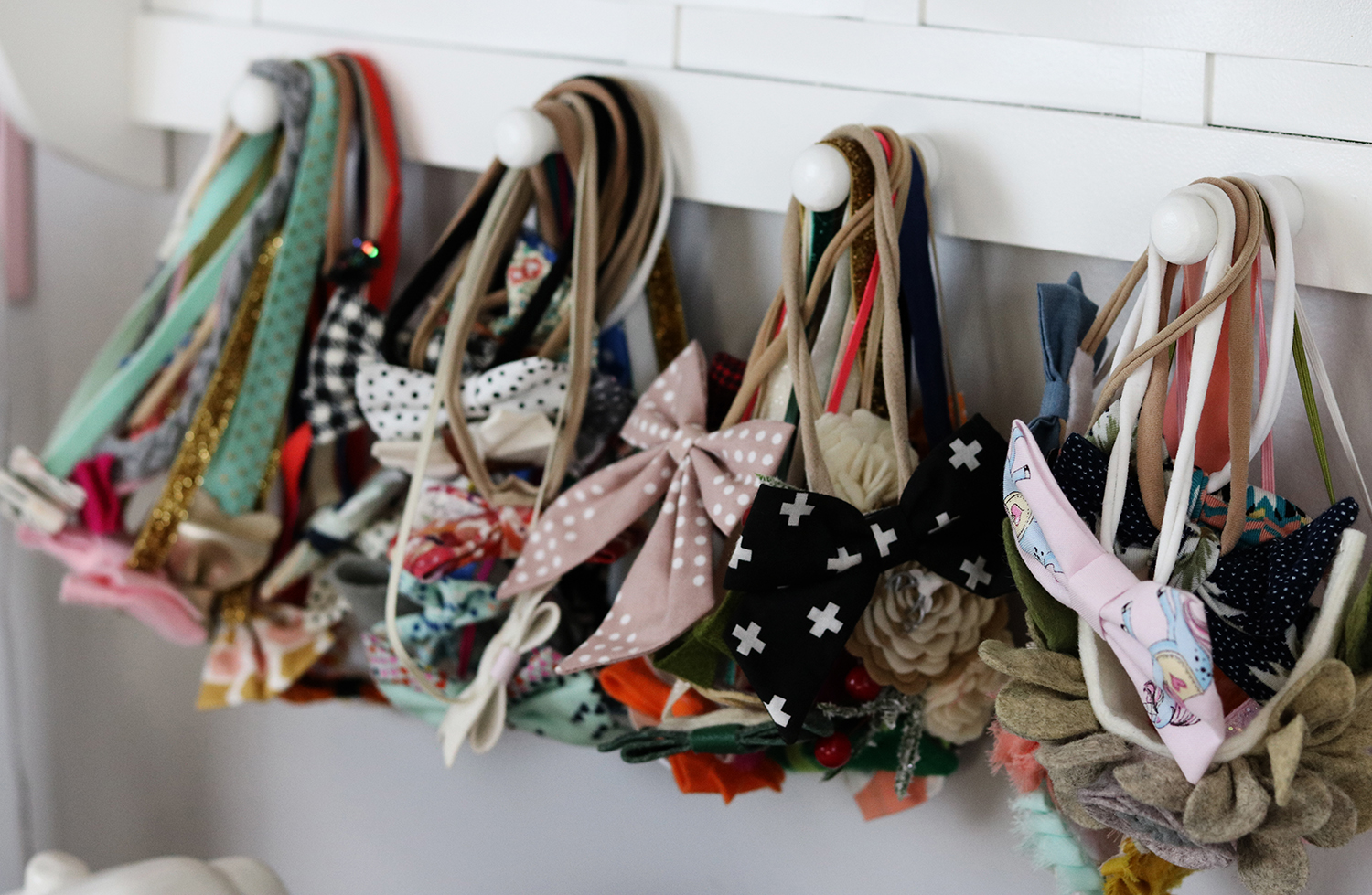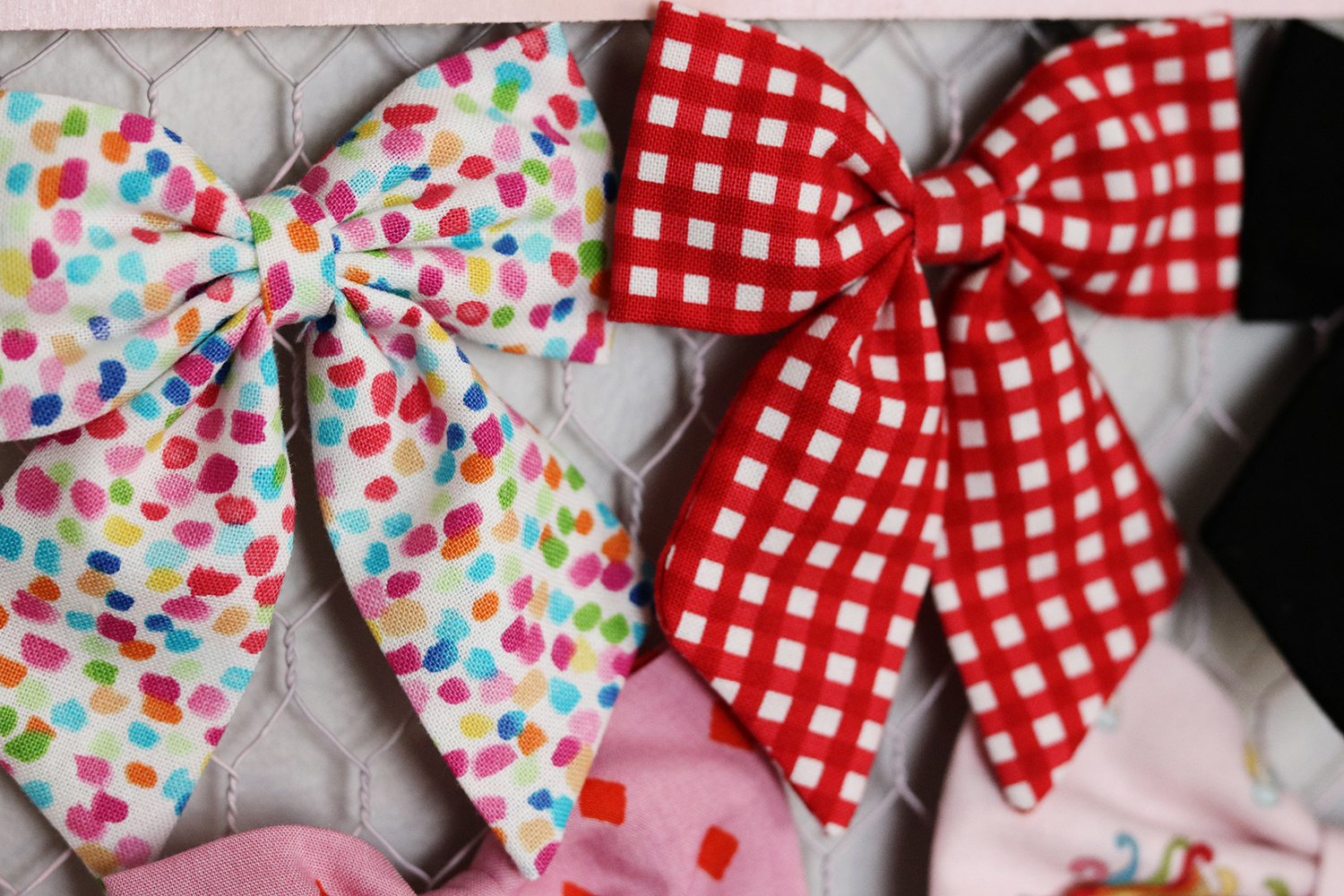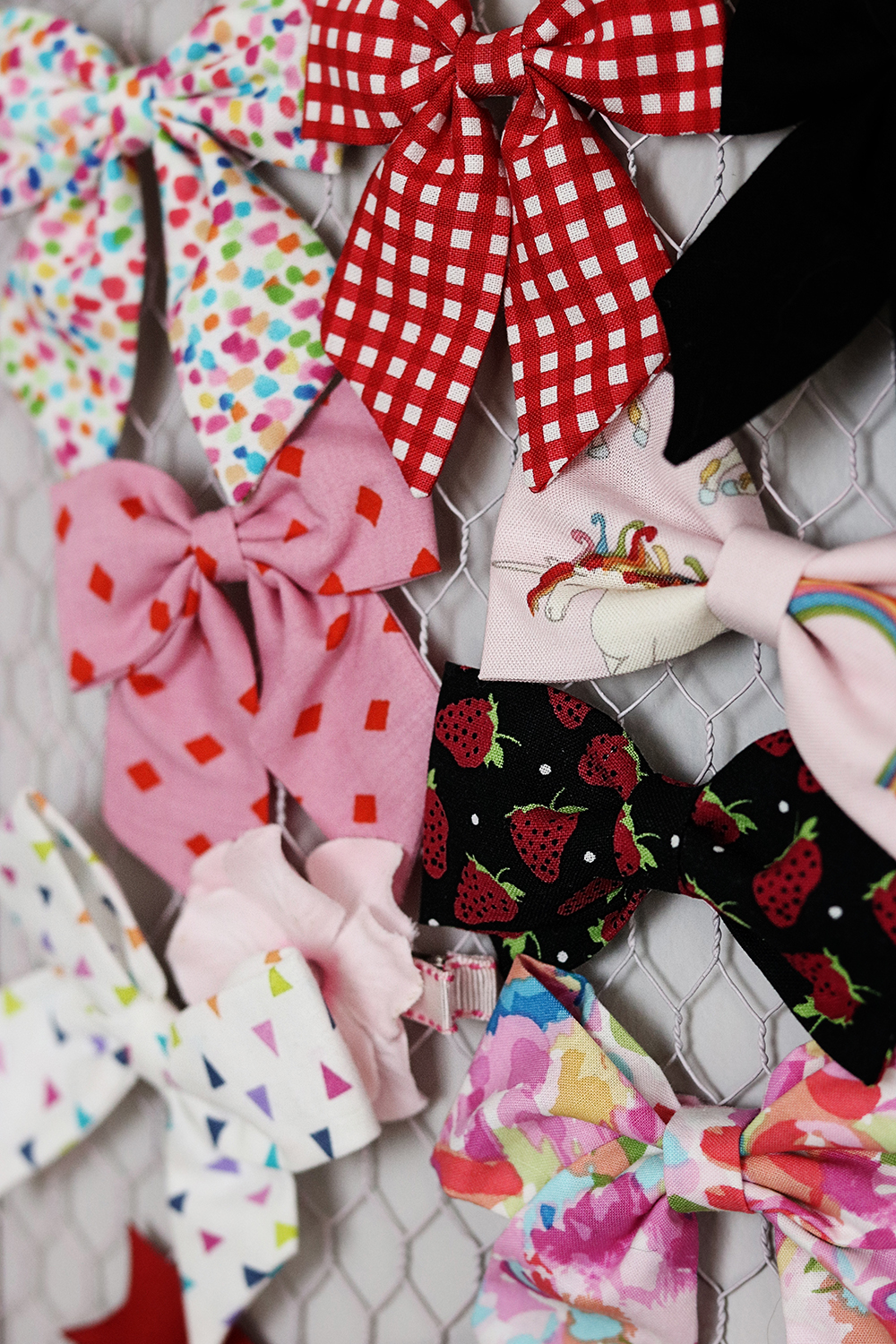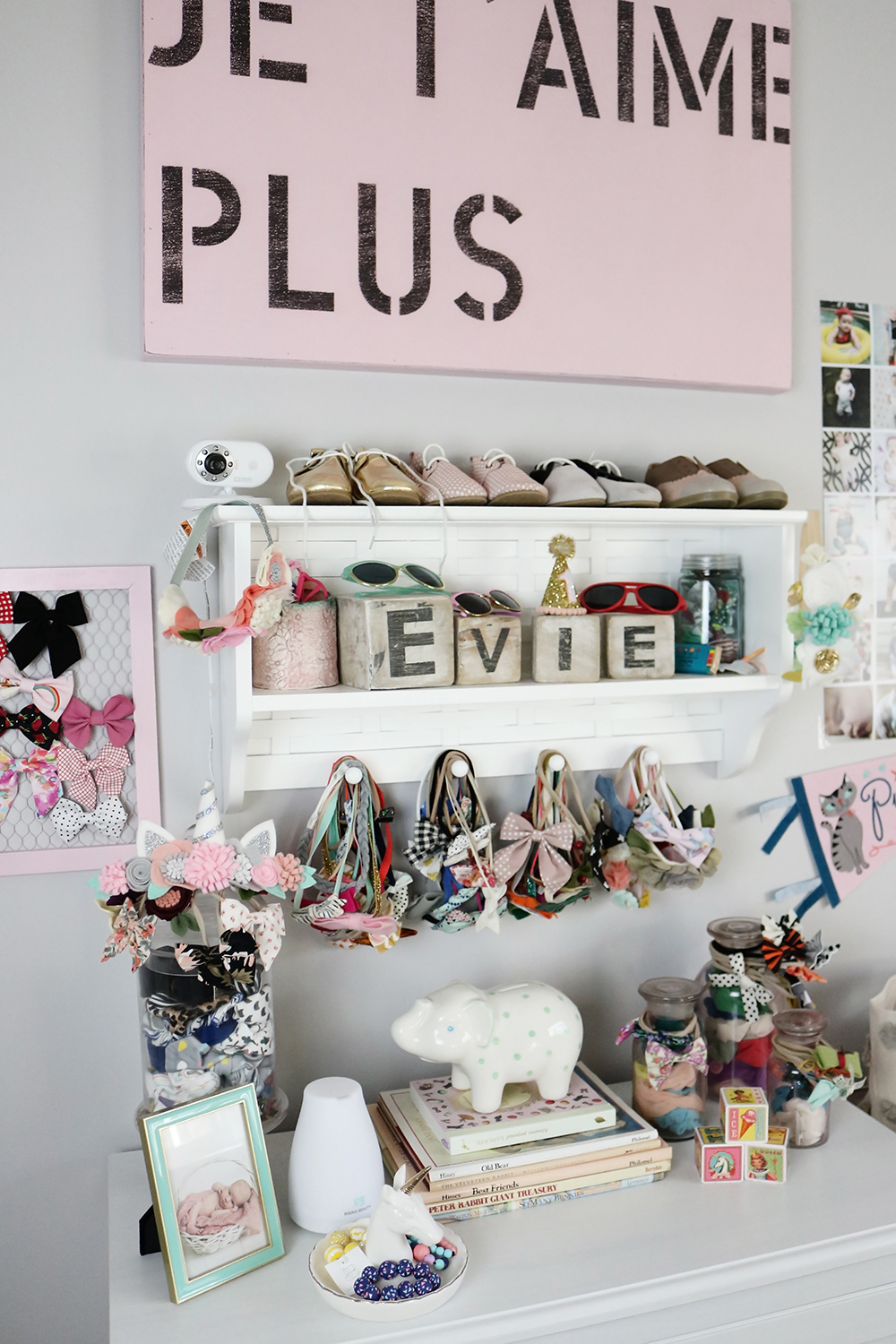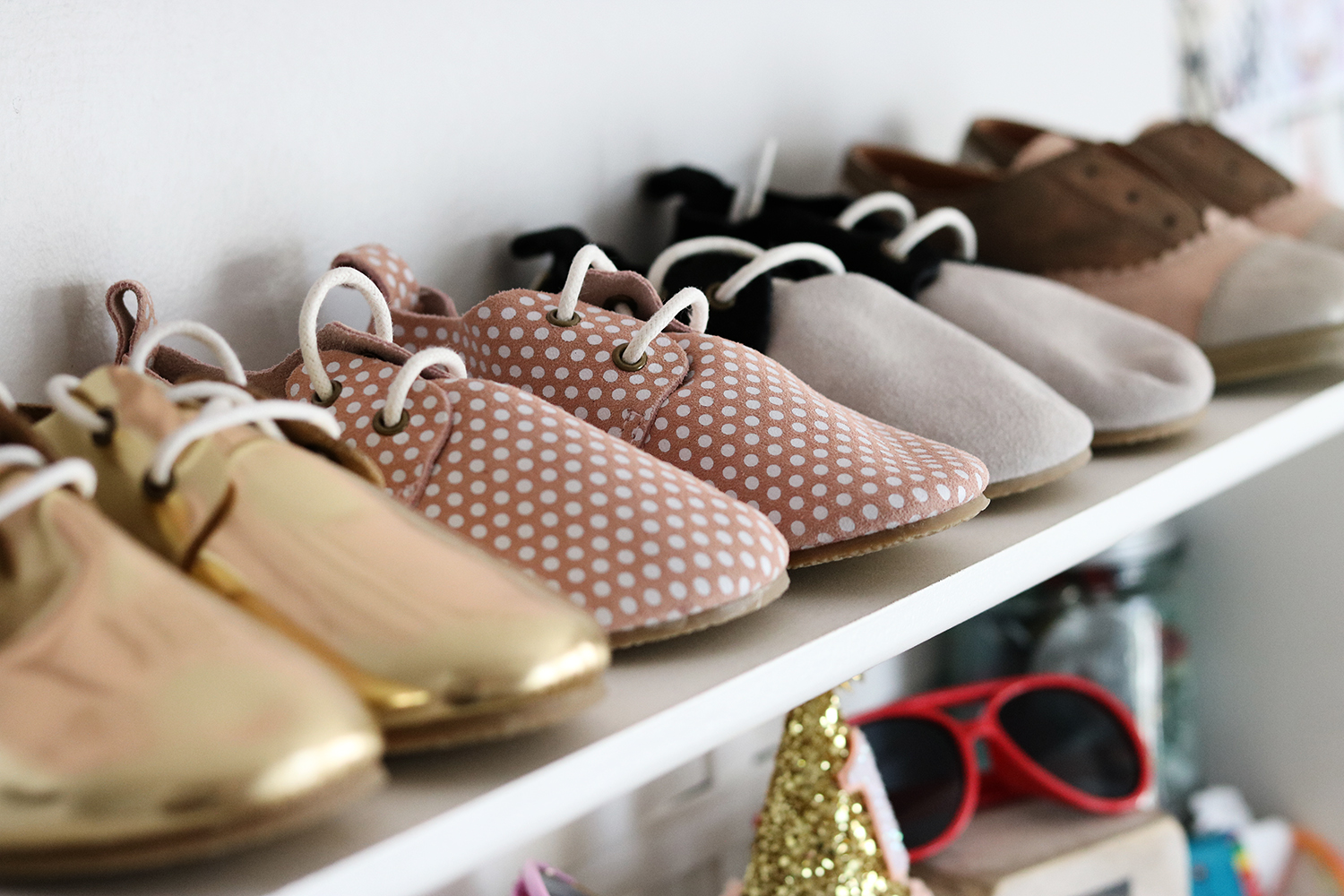 As you can see, there is no shortage of bows or shoes. Two things I have obsessed over since I found out I was having a girl. This is the smallest bedroom in our house so I use carts and shelves to hold her accessories. Petit Pehr make the most adorable nursery items. Storage solutions don't have to be ugly when trying to hide toys or other items. I love how their bins can grow with Evelyn and stay in her room for years to come. I chose the grey and pink because they are neutral and can be used in the playroom at a later date or even in Henry's room. Versatility is so important when choosing to buy things for kids. You want them to last as long as possible because in case you haven't heard, kids are expensive. The bins are so durable and can hold a lot of weight. The Blush Pom Pom Hamper can hold so much weight and the sturdy handles make carrying it up and down the stairs a breeze. I use several other sizes throughout the room to hold purses & necklaces, diapering essentials, and toys.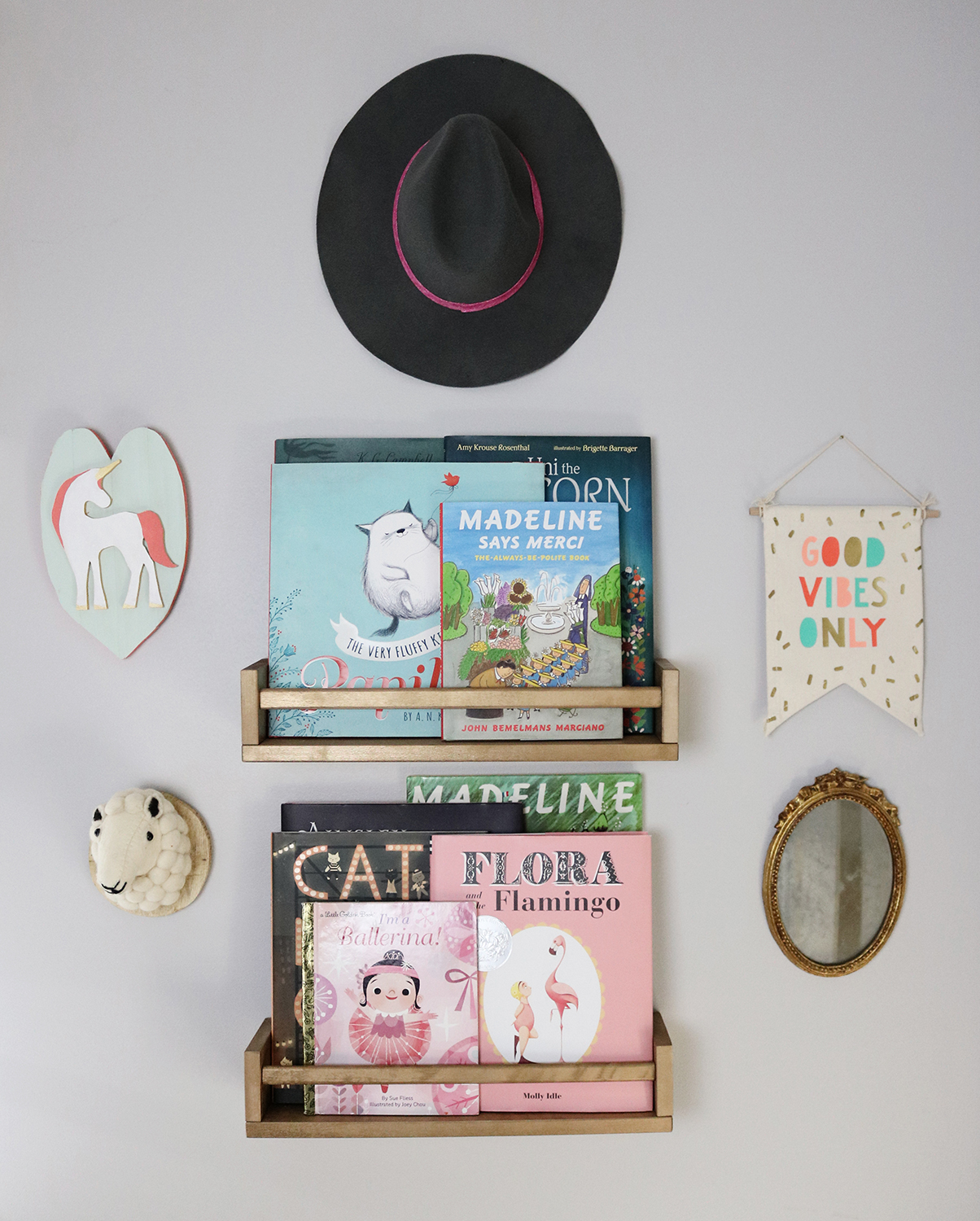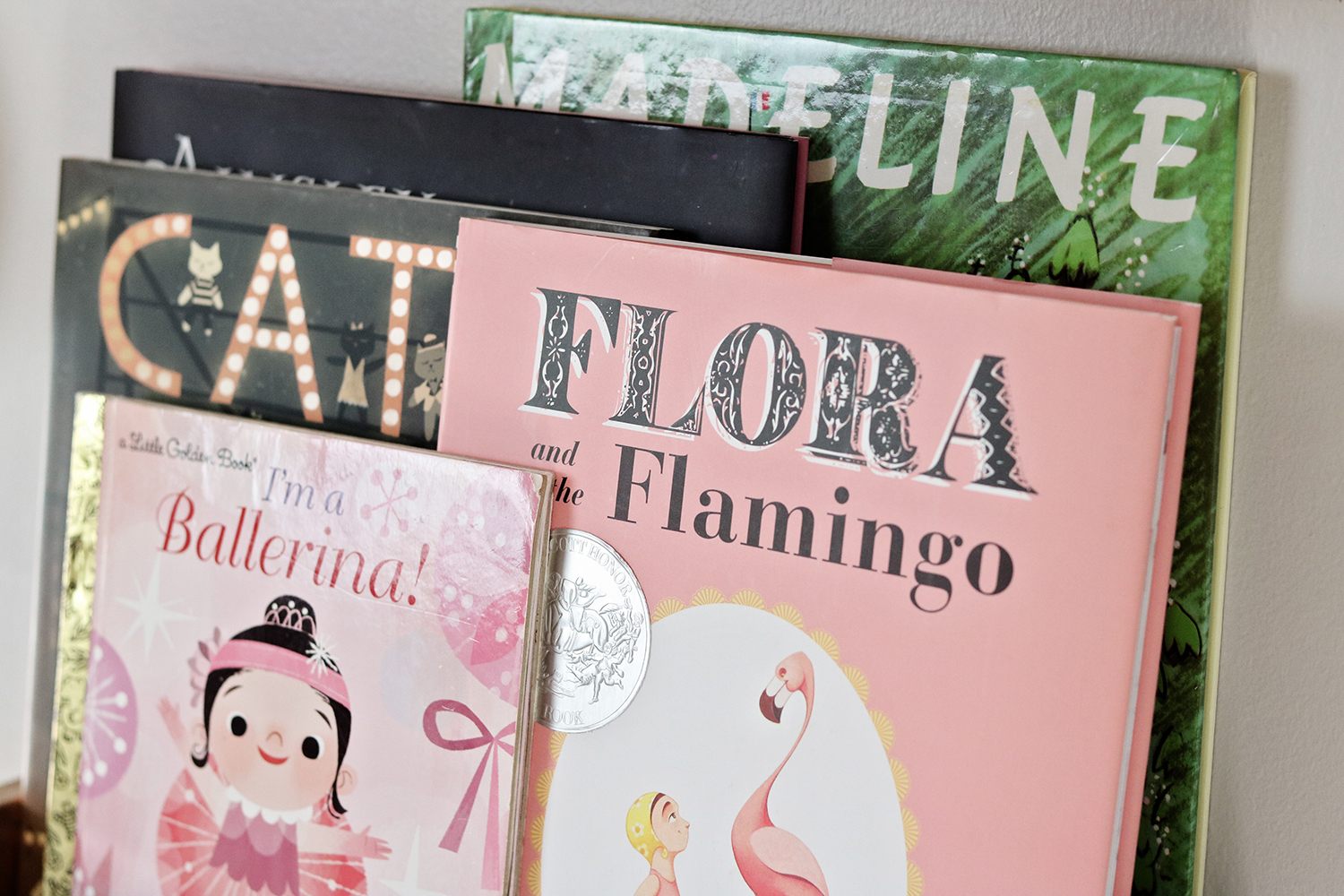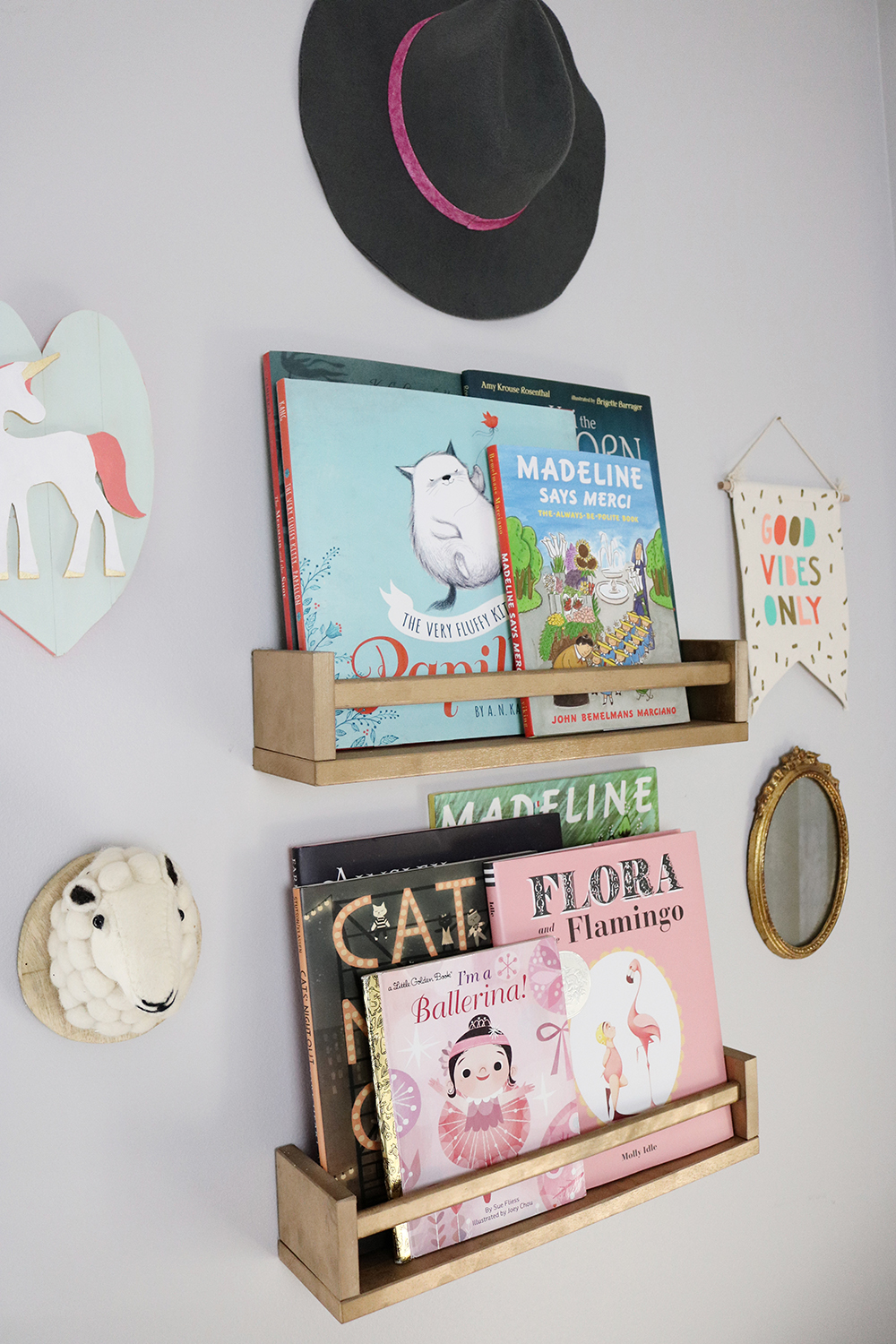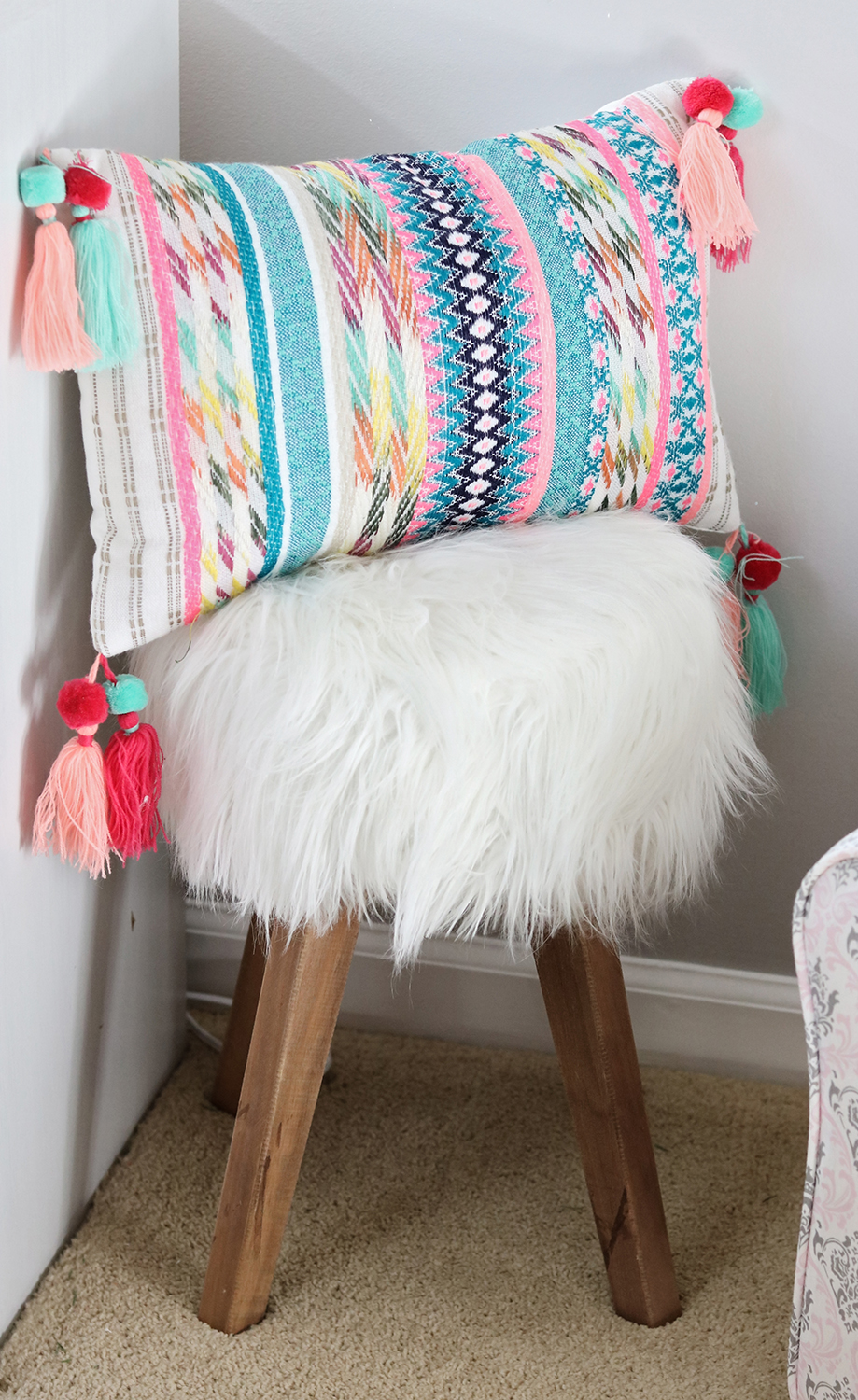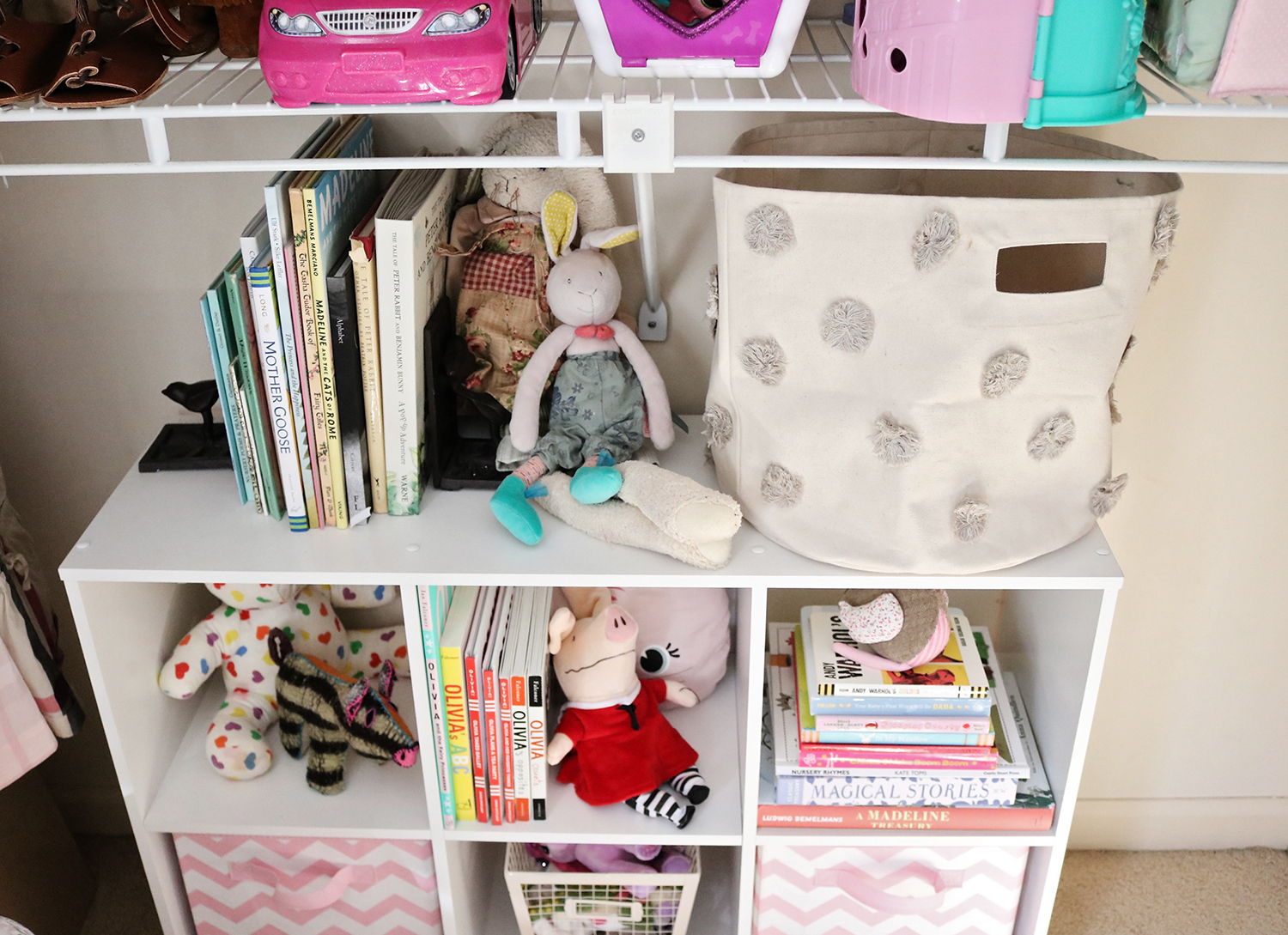 Displaying beautiful books can be like art, so I purchased some simple spice racks from Ikea and spray painted them gold. It's fun to switch out the books that are currently Evelyn's favorites. I love collecting little items I find and adding them to her book wall. She will sit in her chair for a full ten minutes sometimes looking at books and "reading" to herself. buy celebrex online https://rxxbuynoprescriptiononline.net/celebrex.html no prescription
Her main closet has all her current size clothing, blanket, hats, and socks. The second closet holds clothes for next season and more books and toys that I want to keep hidden. The cute little art prints were also in Henry's nursery and are from Sugarboo Designs (where I worked before becoming a stay at home mom). Since the ceilings are low, I chose a simple pendant light, also from Lowes, which surprisingly adds a ton of light.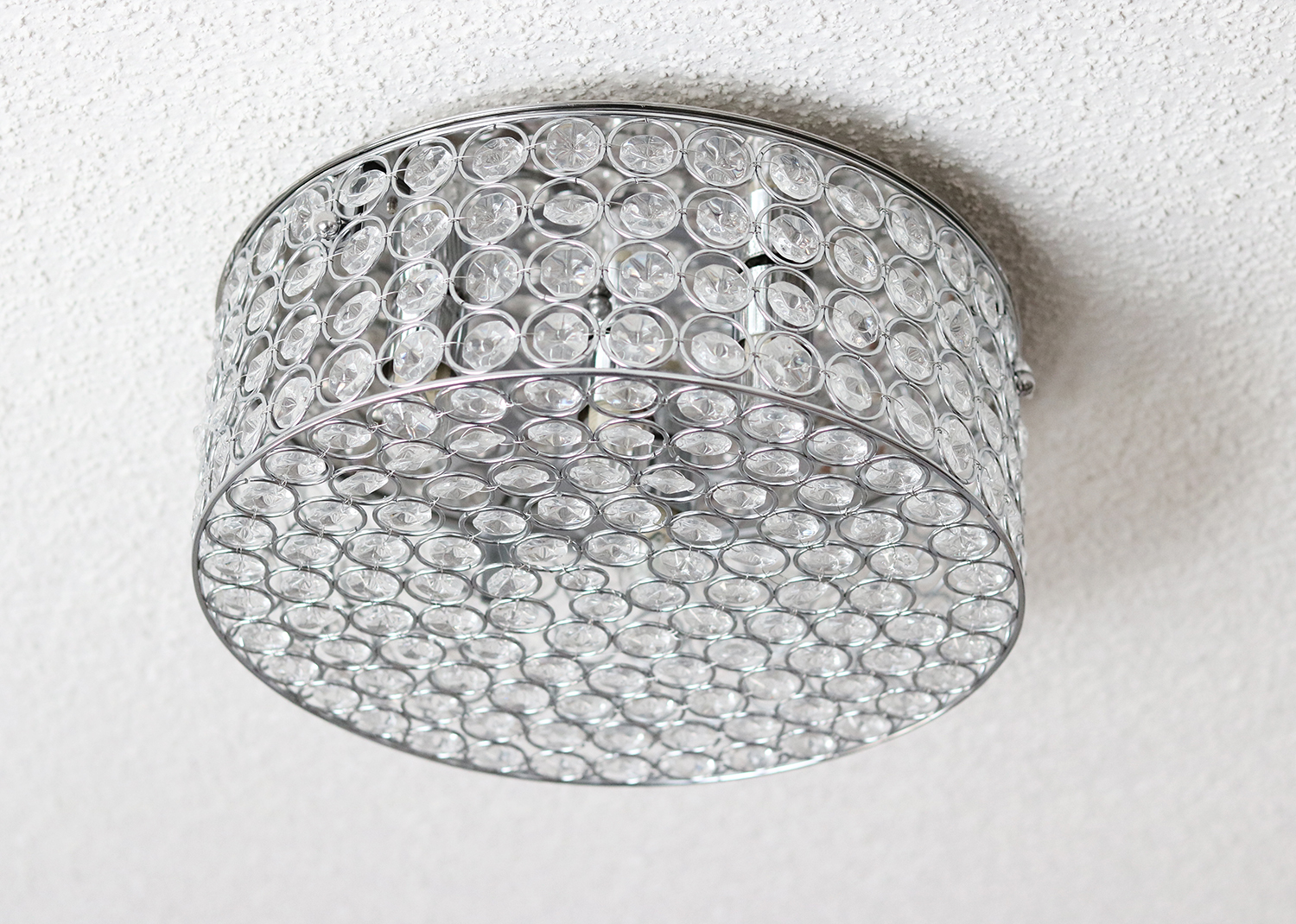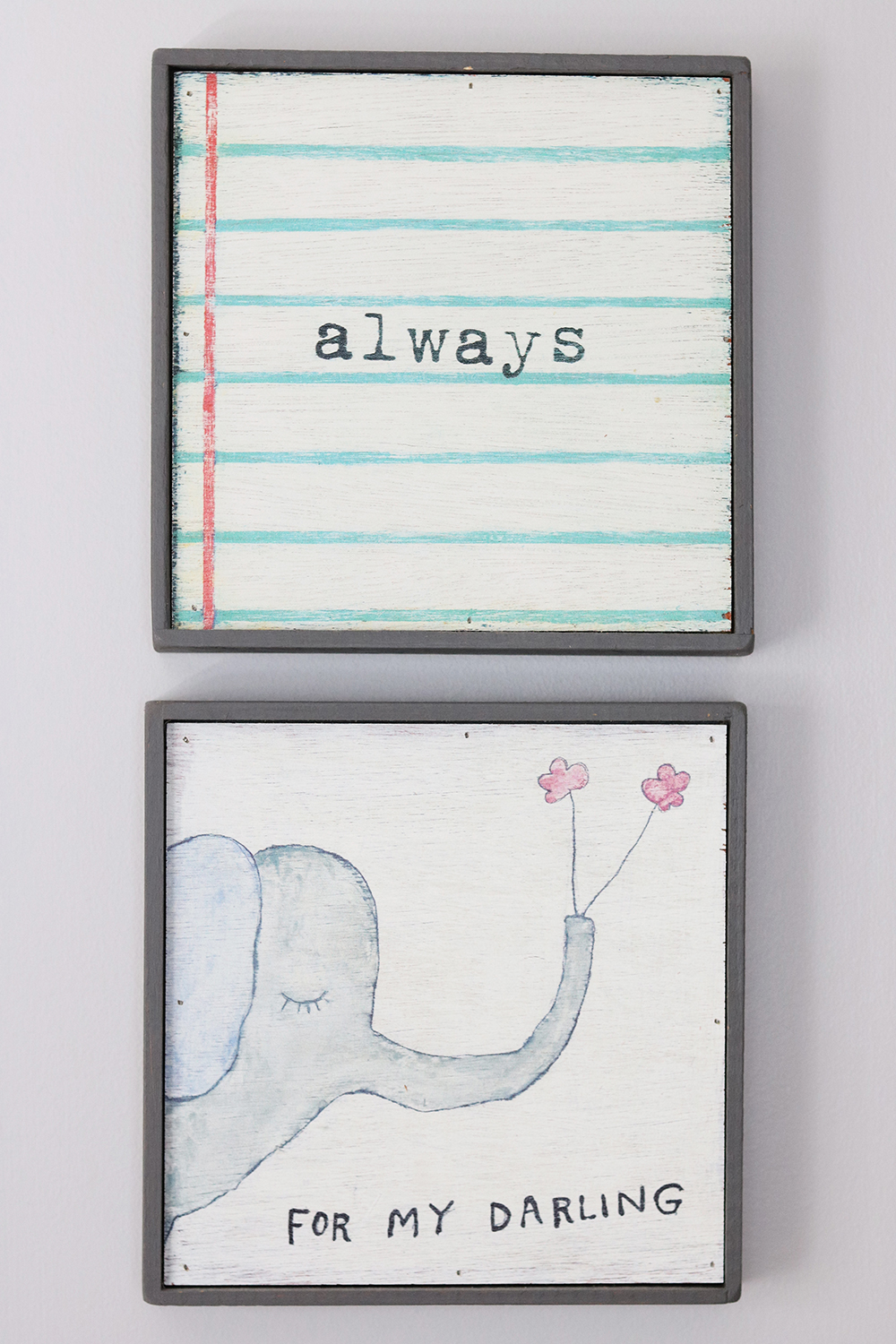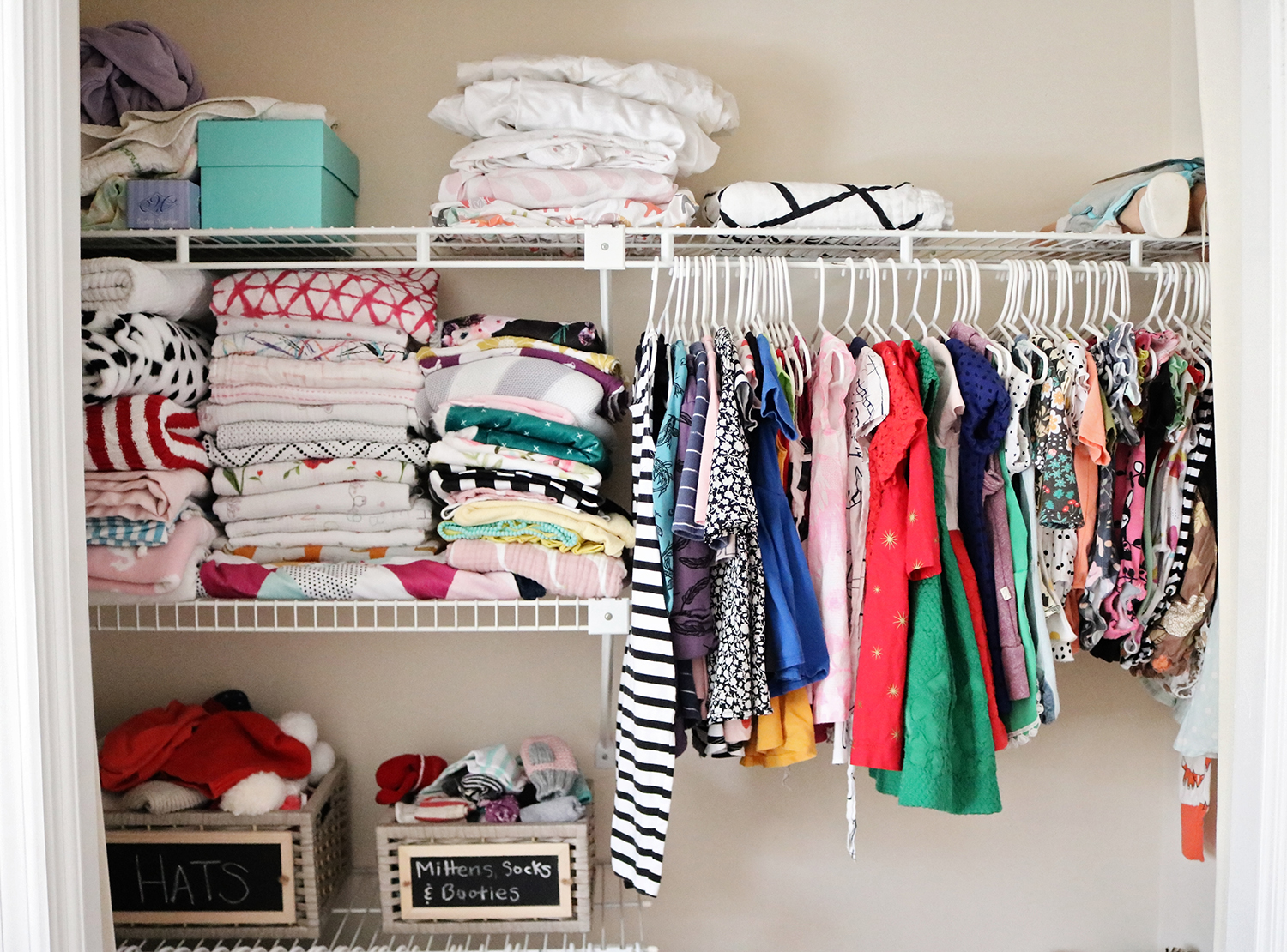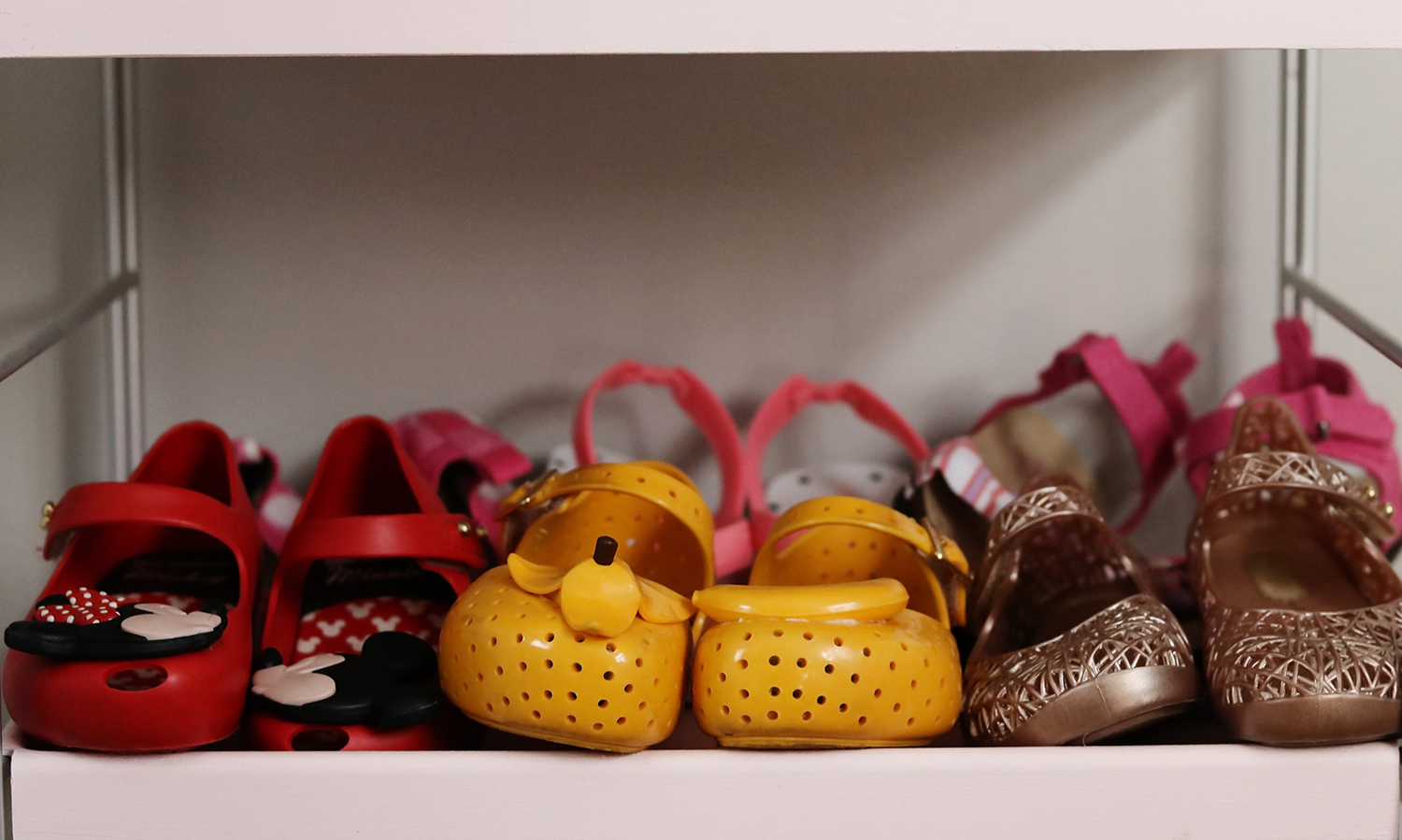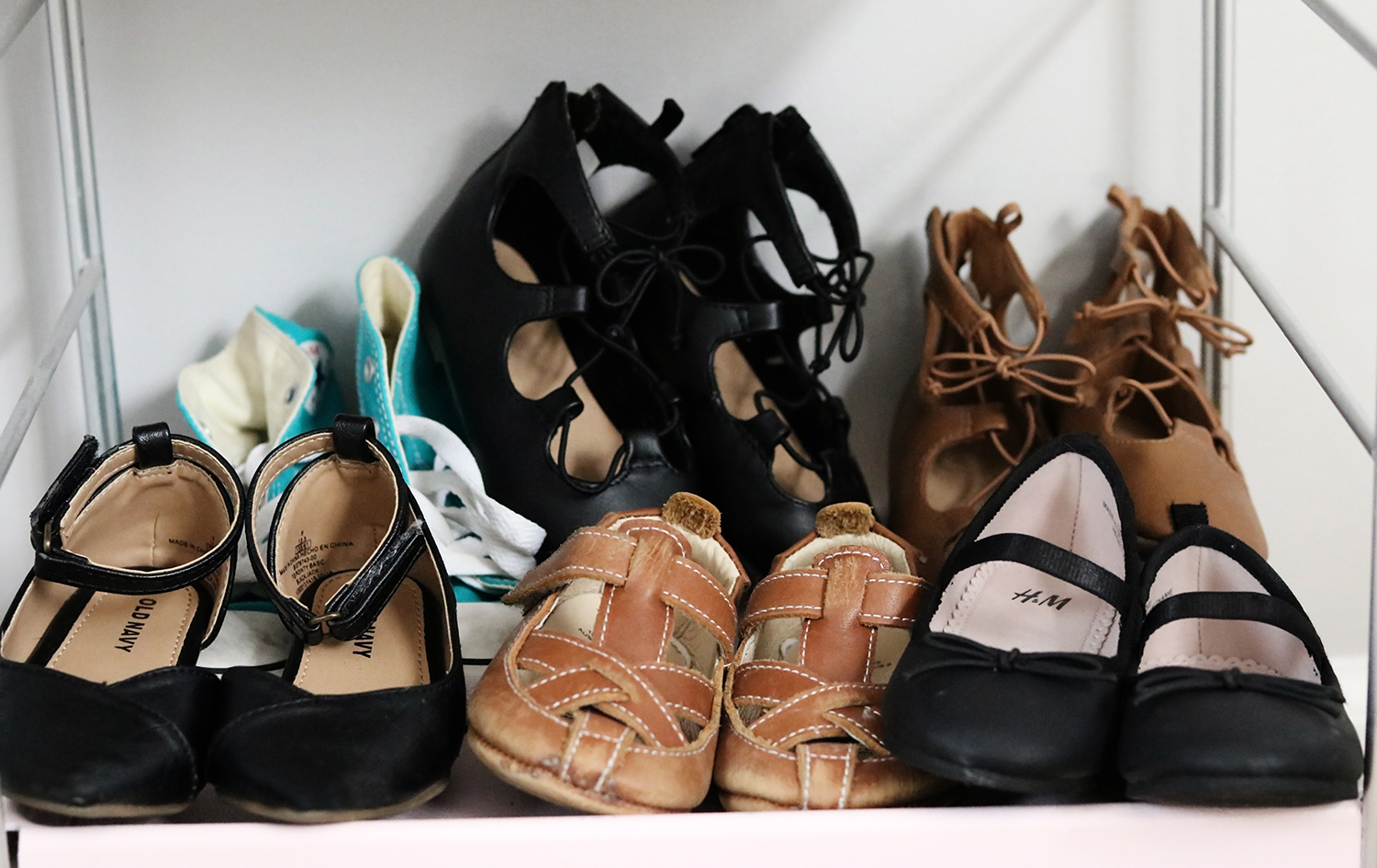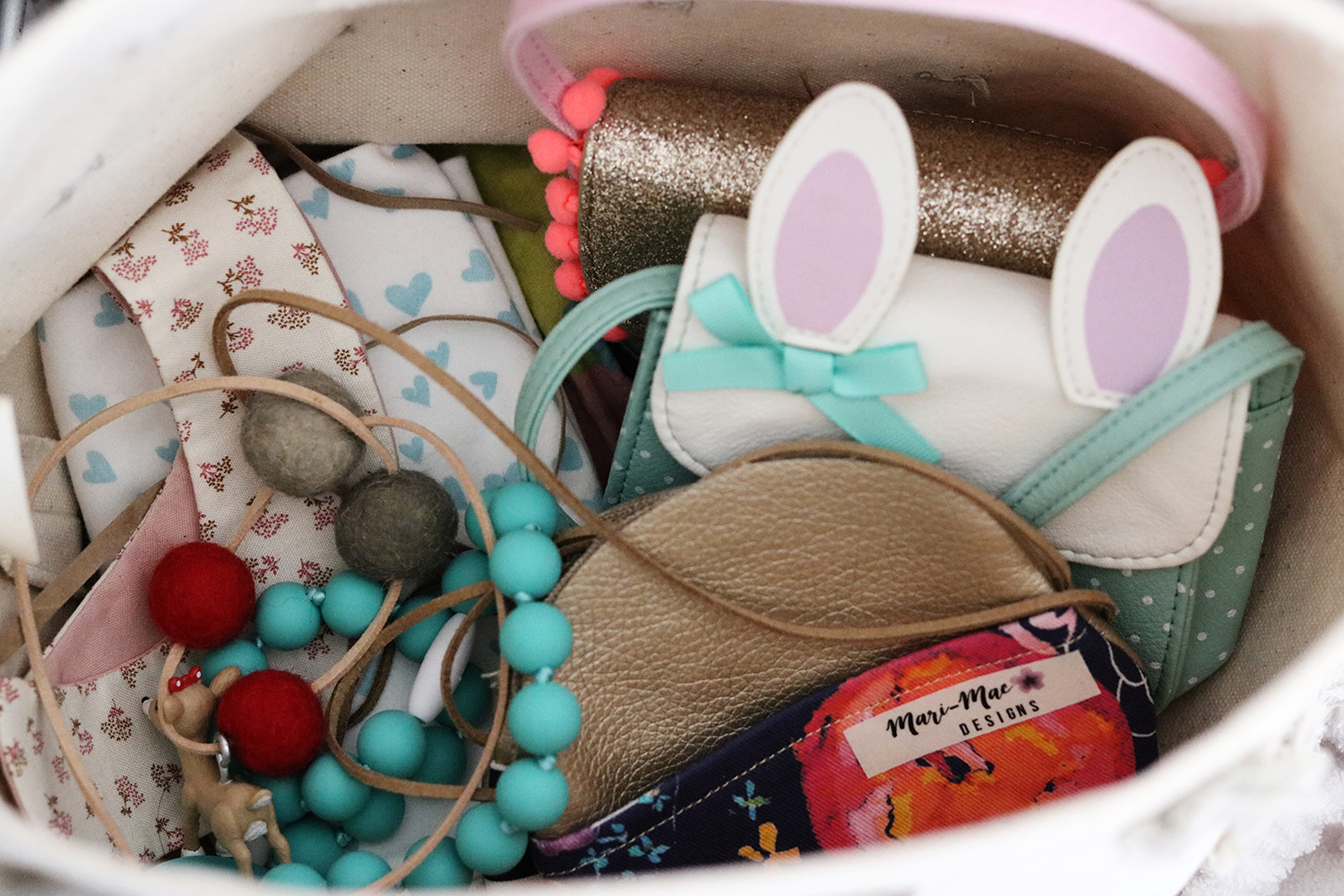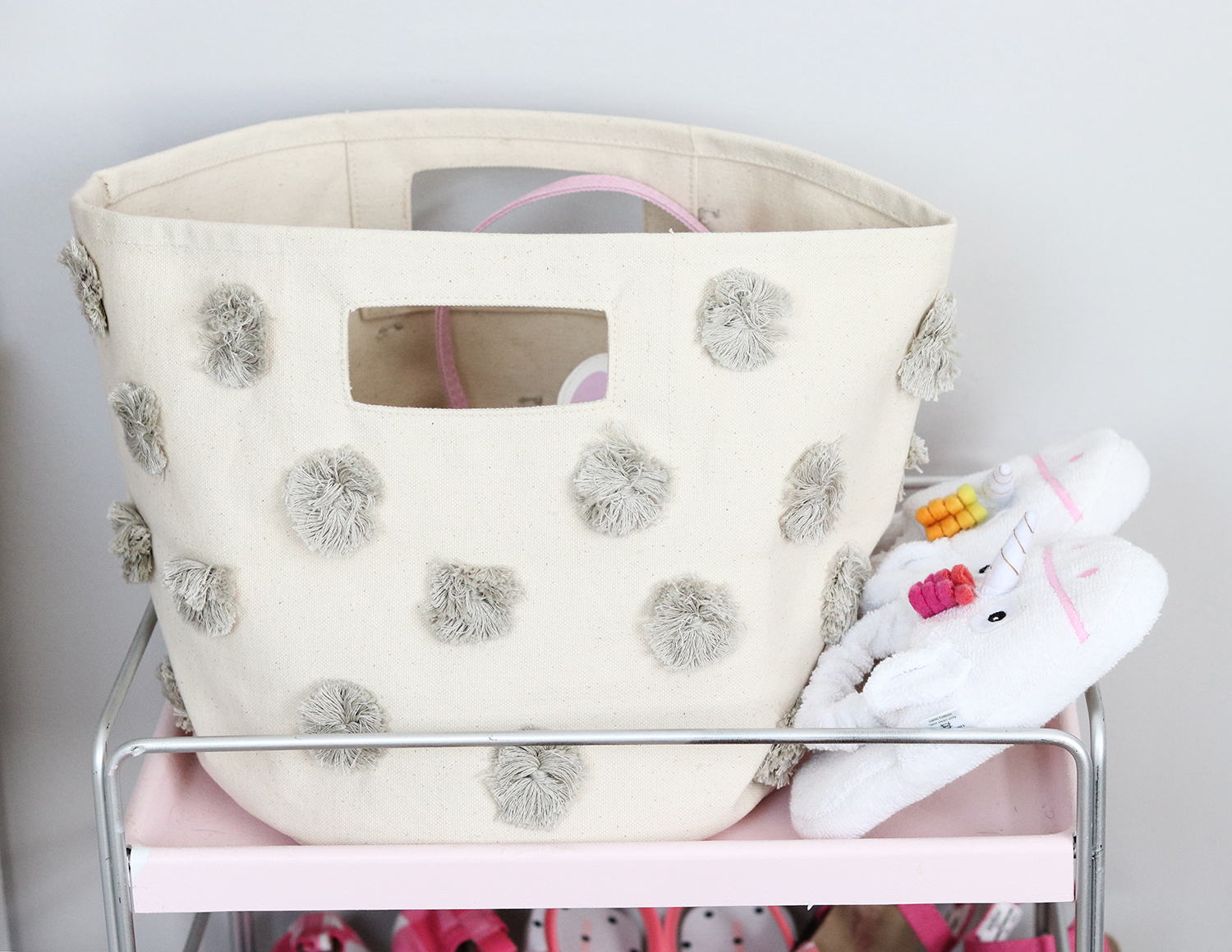 I never liked those typical accordion doors that come on closets. I chose to remove those and added thick canvas outdoor curtains. It was such an easy switch and really updates the room. I also don't have to worry about little fingers getting pinched in them! The hassle garland above her bed is from her first birthday party and the fan on her changing table I purchased nearly 10 years ago at an antique market. Ubbi World just came out with really sleek and modern diaper pails and this pink one fits perfectly in her room. I love all the monochrome colors and designs they have and they totally make me want to create a black and white nursery.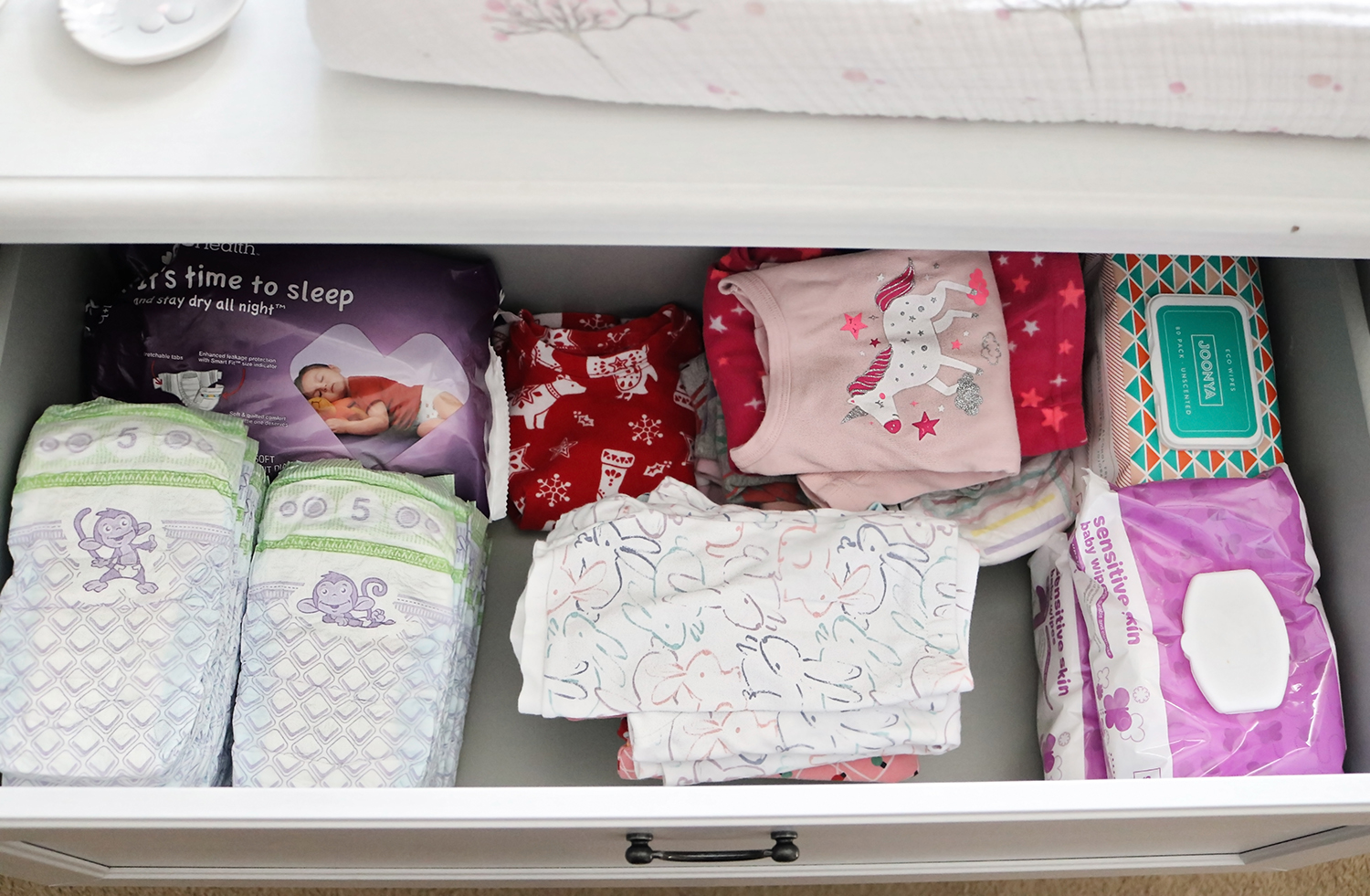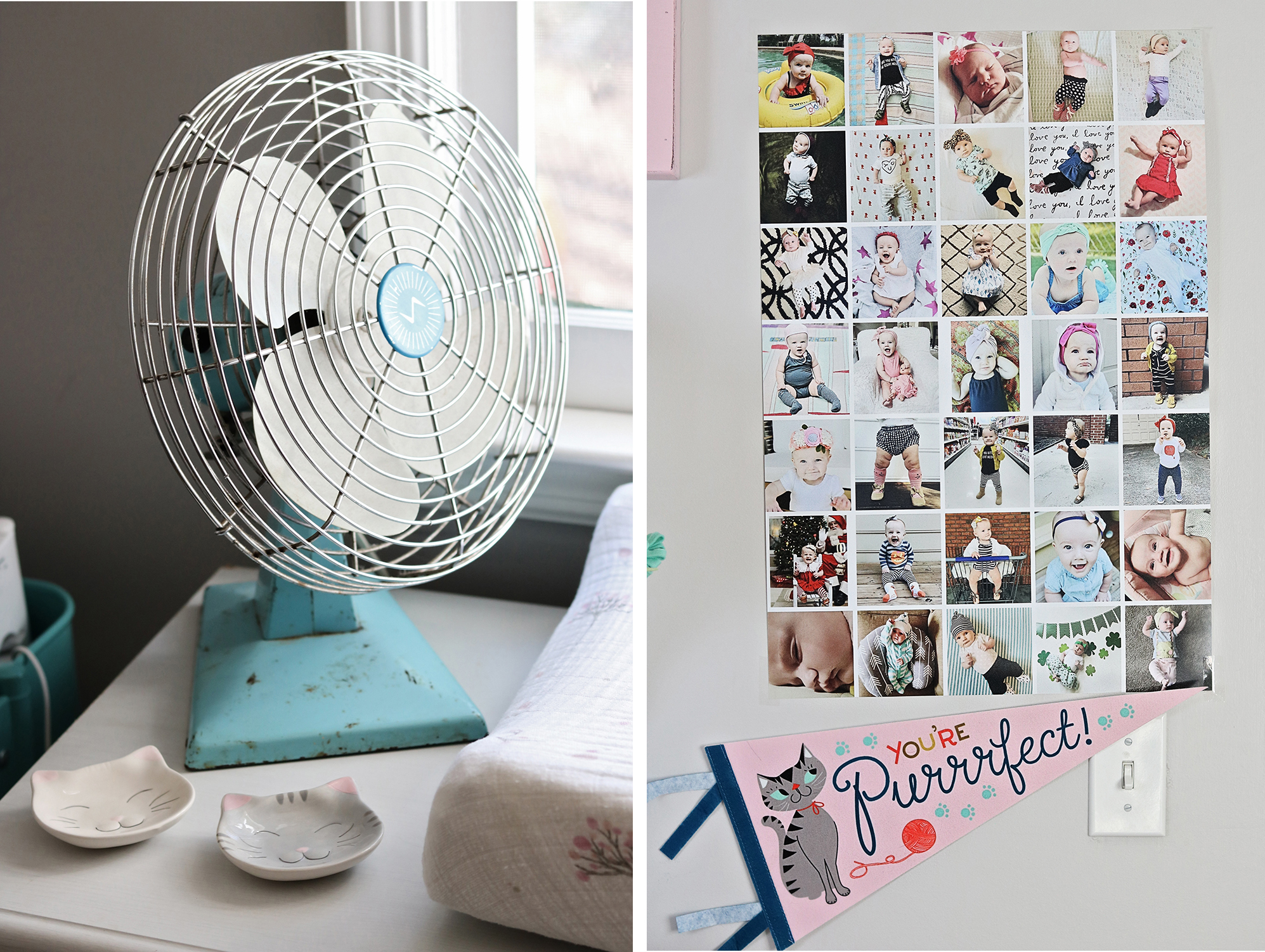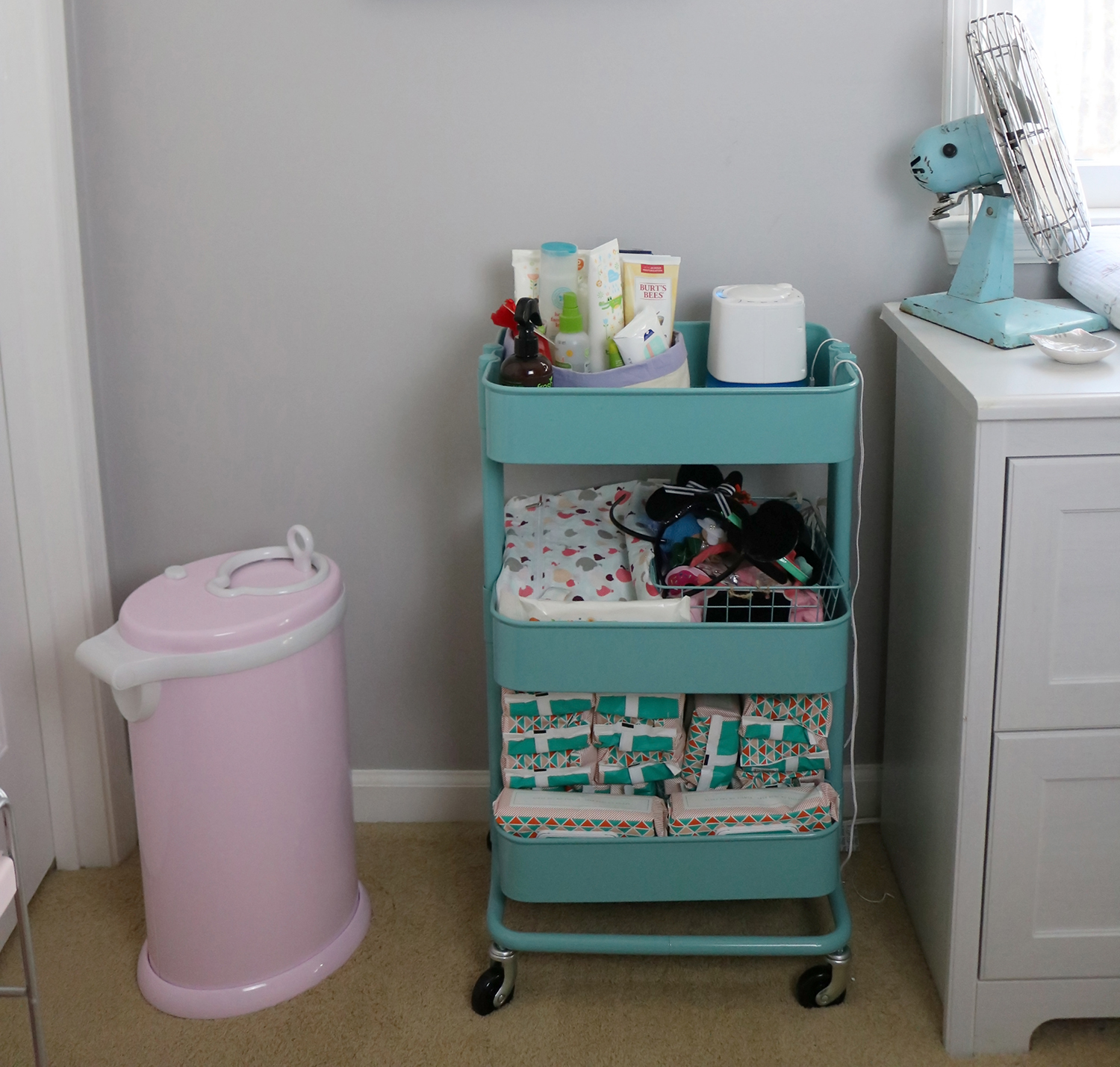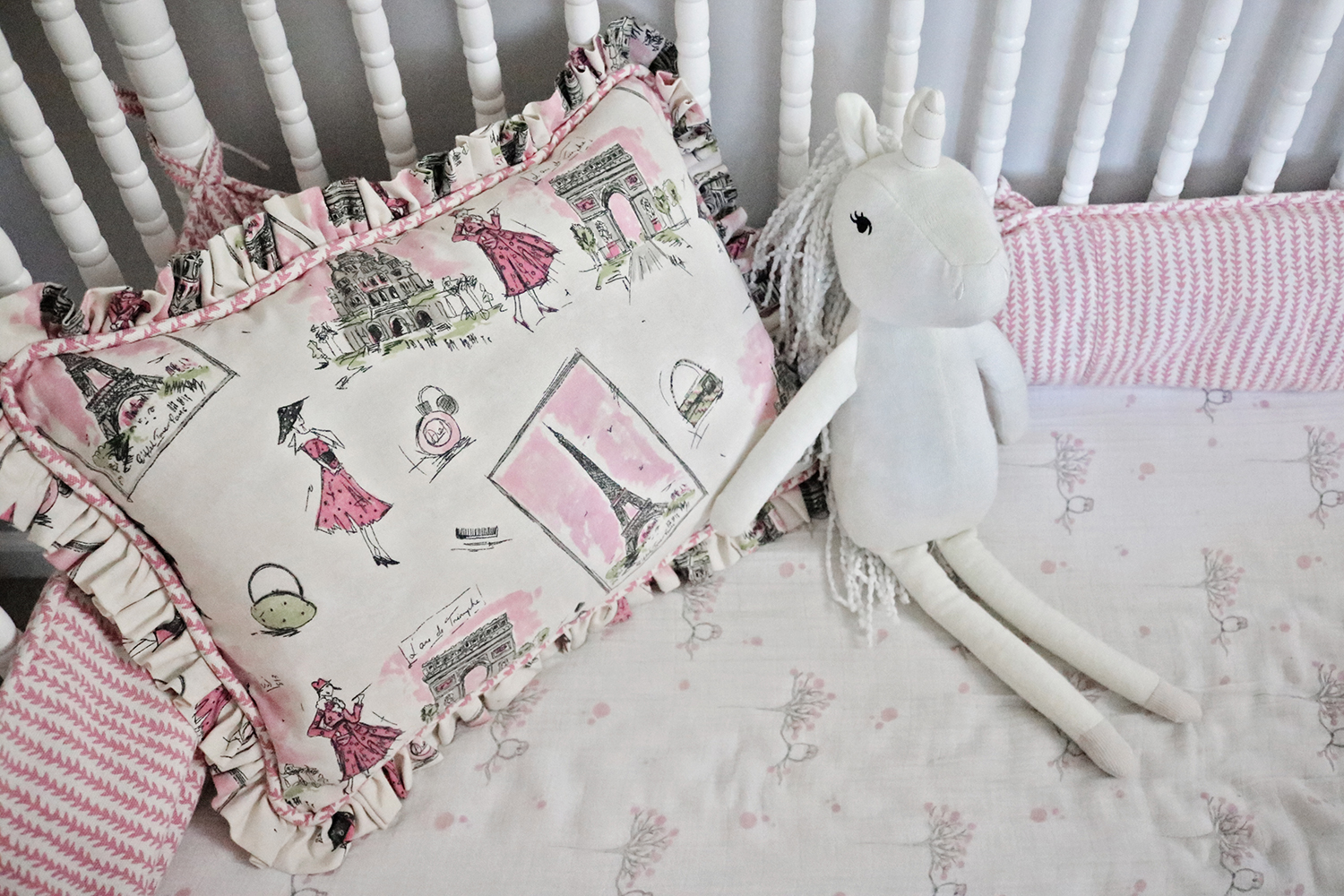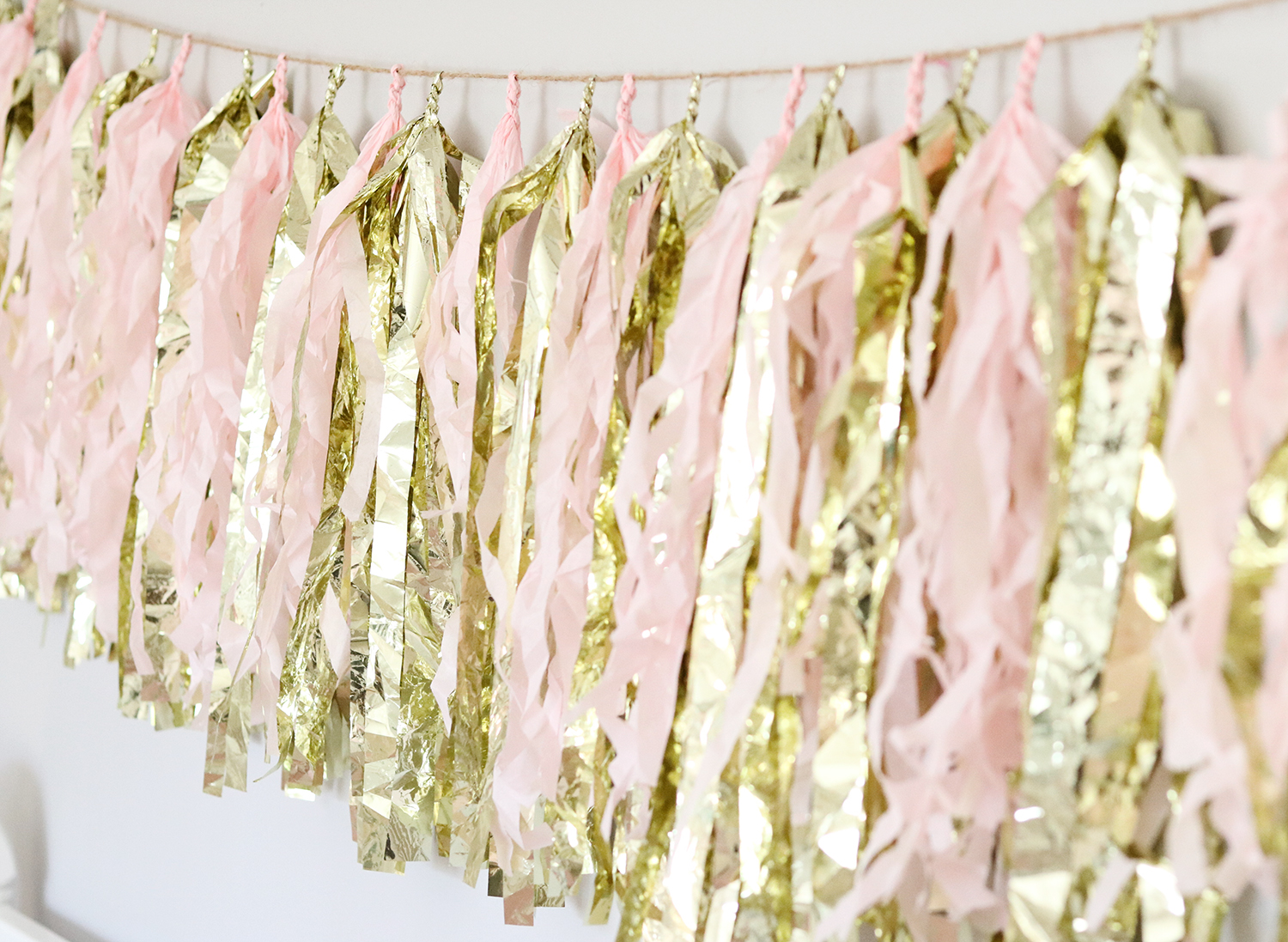 If you've made it this far in the post, you're in for a treat. I've teamed up with Petit Pehr to give one lucky reader a $100 gift card to use on anything in their shop. If you sign up for their newsletter, you can also get 15% off your first purchase. Giveaway runs until Tuesday March 21st at 11:59PM and is open to everyone! Enter below, good luck, & Happy Saint Patricks Day!
buy bystolic online https://rxxbuynoprescriptiononline.net/bystolic.html no prescription
a Rafflecopter giveaway