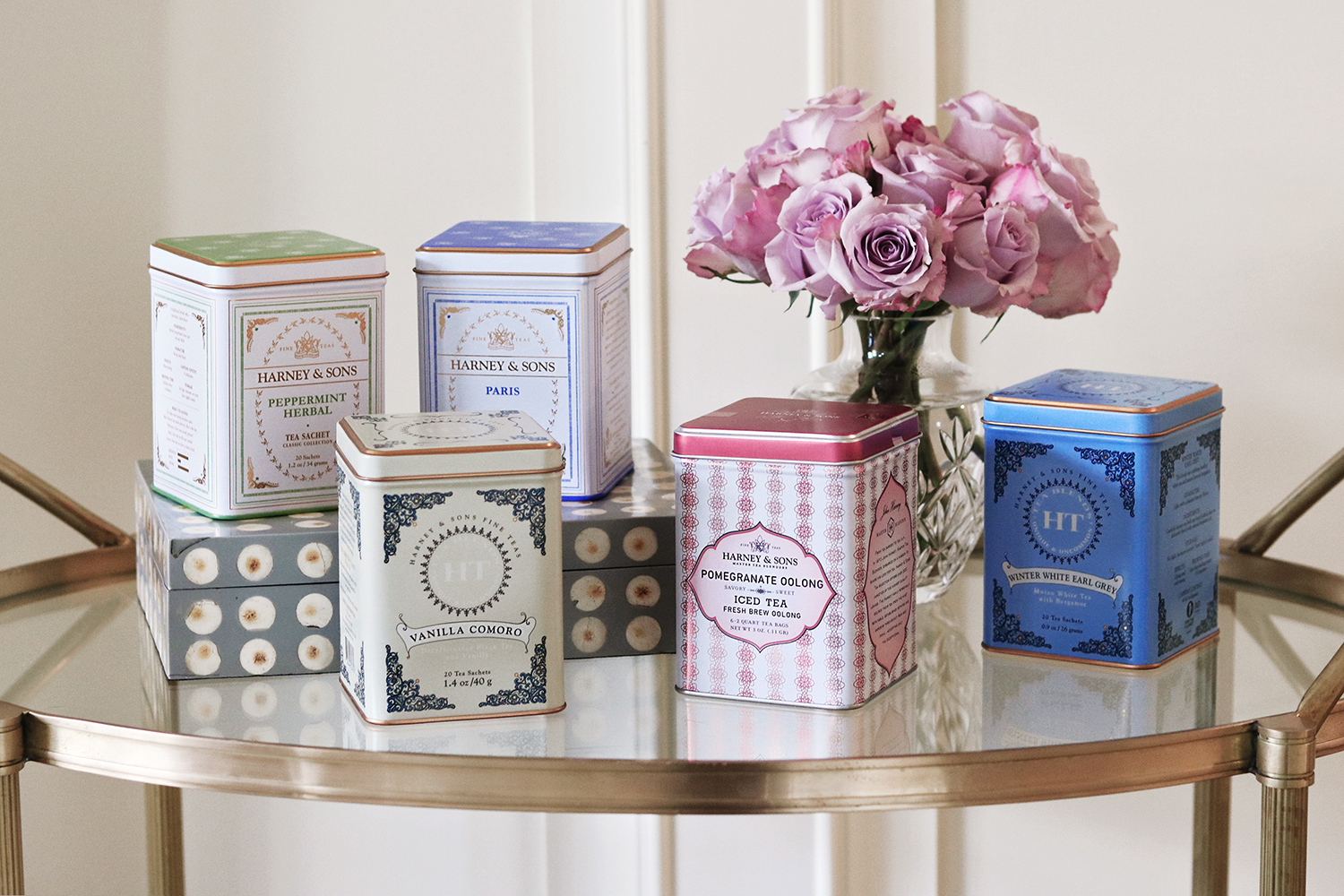 When people ask me if I'm a coffee or tea person, I can never answer it because to me, coffee and tea are so vastly different. Coffee wakes me up in the morning and I drink it when I need an energy boost, but I can usually only drink it in the first half of the day or else I'll be up all night. With tea, I can enjoy it all day long, even right before bed (hello sleepy time tea!) I think of tea as calming, soothing, and relaxing. I like to have a cup at night, or on a chilly morning, because it calms me down. When I was pregnant I couldn't stand the smell of coffee for awhile, so I drank tea! There are literally thousands of tea options, so there is definitely something for everyone. Hands down my favorite tea brand is Harney & Sons. I was first introduced to them when I bought one of their canisters on a whim at Target years ago because I thought it was cute. Little did I know that I would quickly become obsessed with all their flavors and blends. Even after 30 years, Harney & Sons Tea remains family owned and managed and all their teas are produced in the USA. If that wasn't reason enough to love this brand, this year Harney & Sons will have donated over half a million dollars to 1% for the Planet. Through 1% for the Planet, they are able to drive positive environmental change in their geographical region. To learn more about the non-profits they support, click here. In my opinion, they also have the highest quality, best tasting gourmet teas on the market.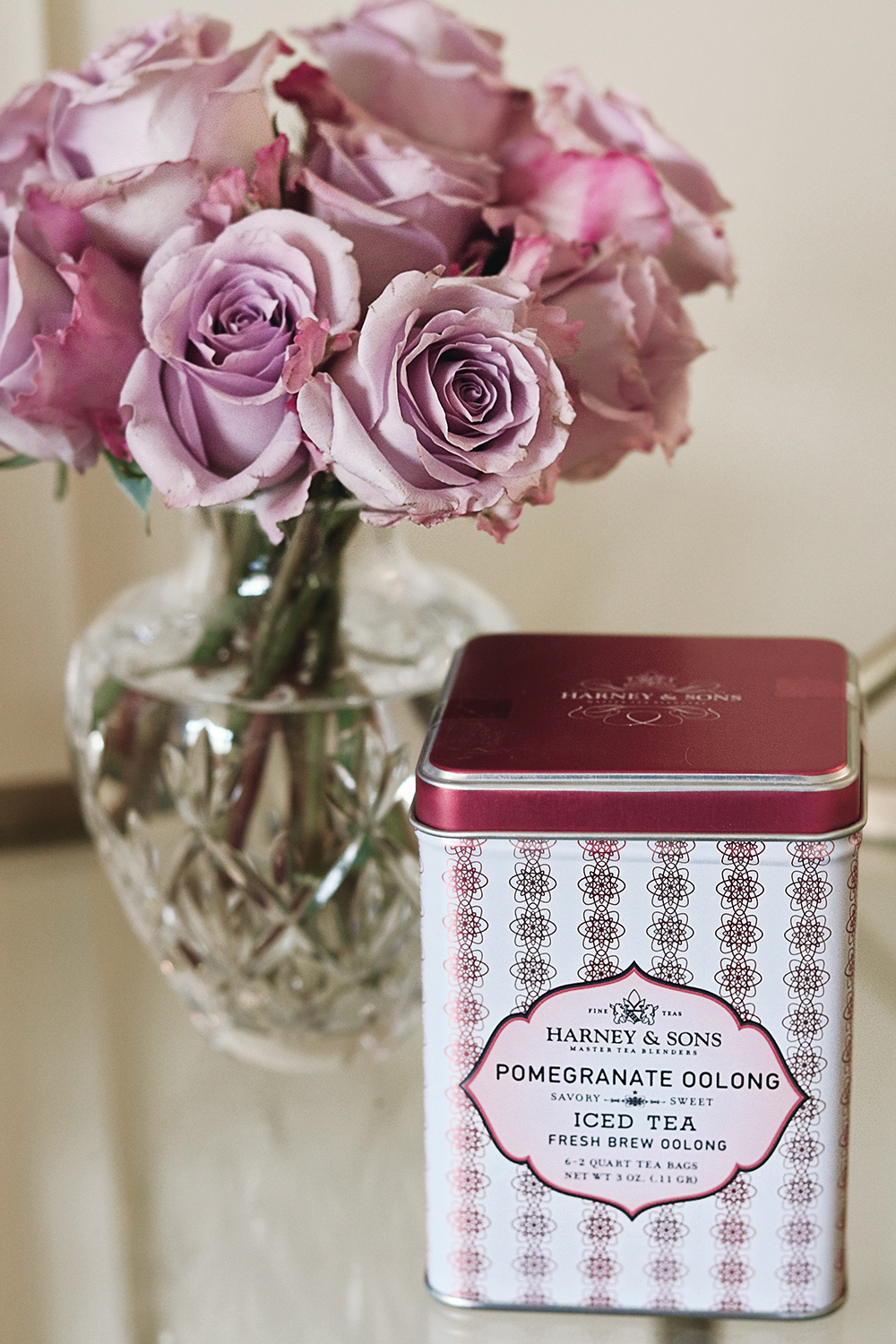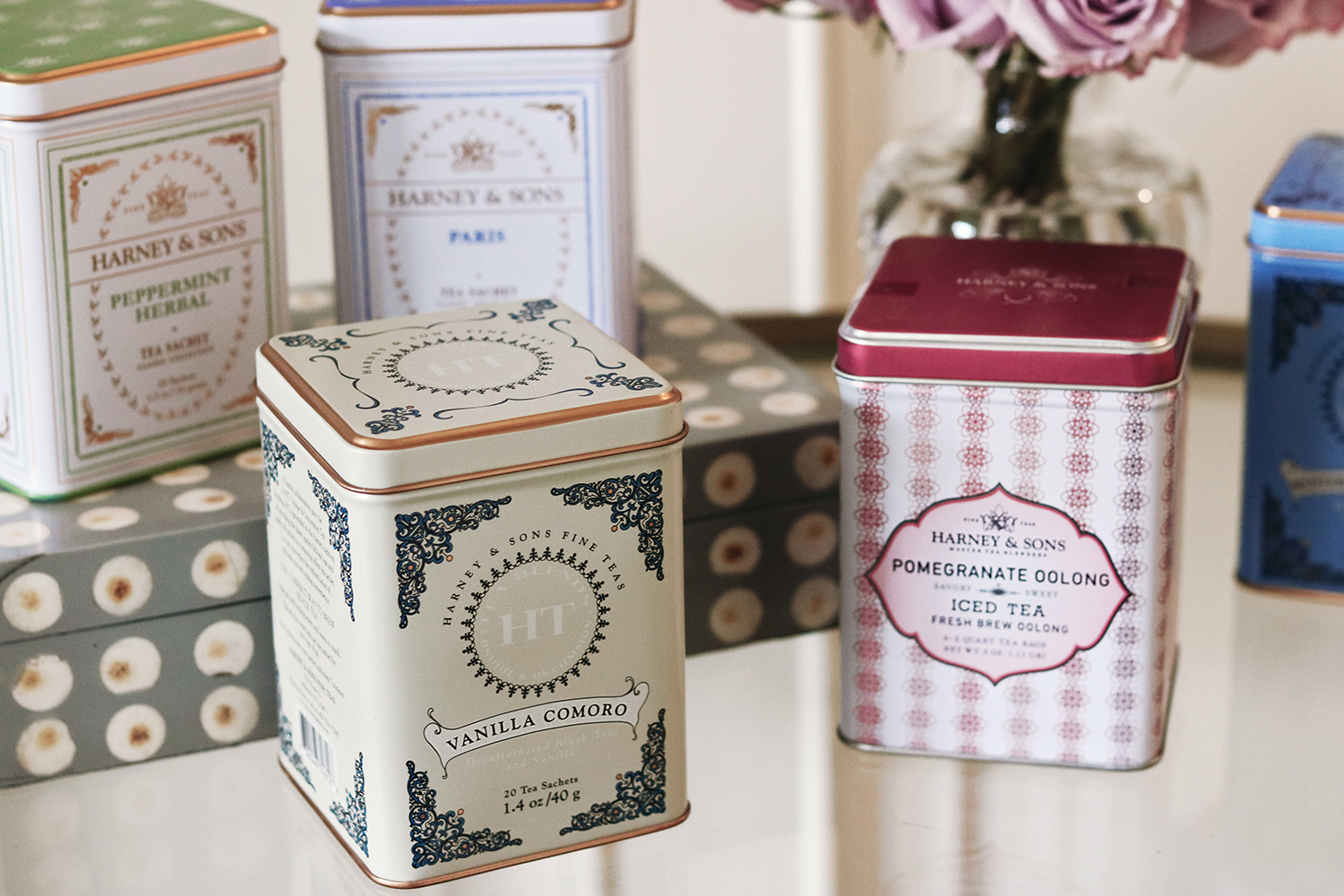 I chose some of my favorite blends and flavors for this post because I can honestly attest to their greatness. Paris is one of the most popular blends from Harney & Sons consisting of a fruity black tea with vanilla and caramel flavors. It also contains a hint of lemony Bergamot. Vanilla is definitely my favorite flavor and the Vanilla Comoro is a decaf option for those wanting to cut back on caffeine. I love that I can drink this at night and still sleep peacefully. For a morning boost, the Peppermint Herbal is my go to flavor of choice. The aroma of the peppermint helps to increase alertness which I definitely need after waking up with the kids before the sun comes up. It too, is caffeine free which I appreciate because I experience zero crashing come afternoon. I can make a quick cup whenever I need a pick-me-up and not worry about the jitters. Sometimes I am not in the mood for a hot beverage, so I keep the Pomegranate Oolong iced tea on hand when I need a cool refresher. Even though the scent is strong when you open the canister, the flavor is a light and fruity and not at all overwhelming. The Winter White Earl Gray is my favorite to drink year round and actually the first flavor from Harney & Sons I ever tried … that was the canister I purchased at Target years ago because of its appearance. If you're new to the tea game, I would recommend trying this classic white tea. It is more of a mild tea, but still is full of flavor.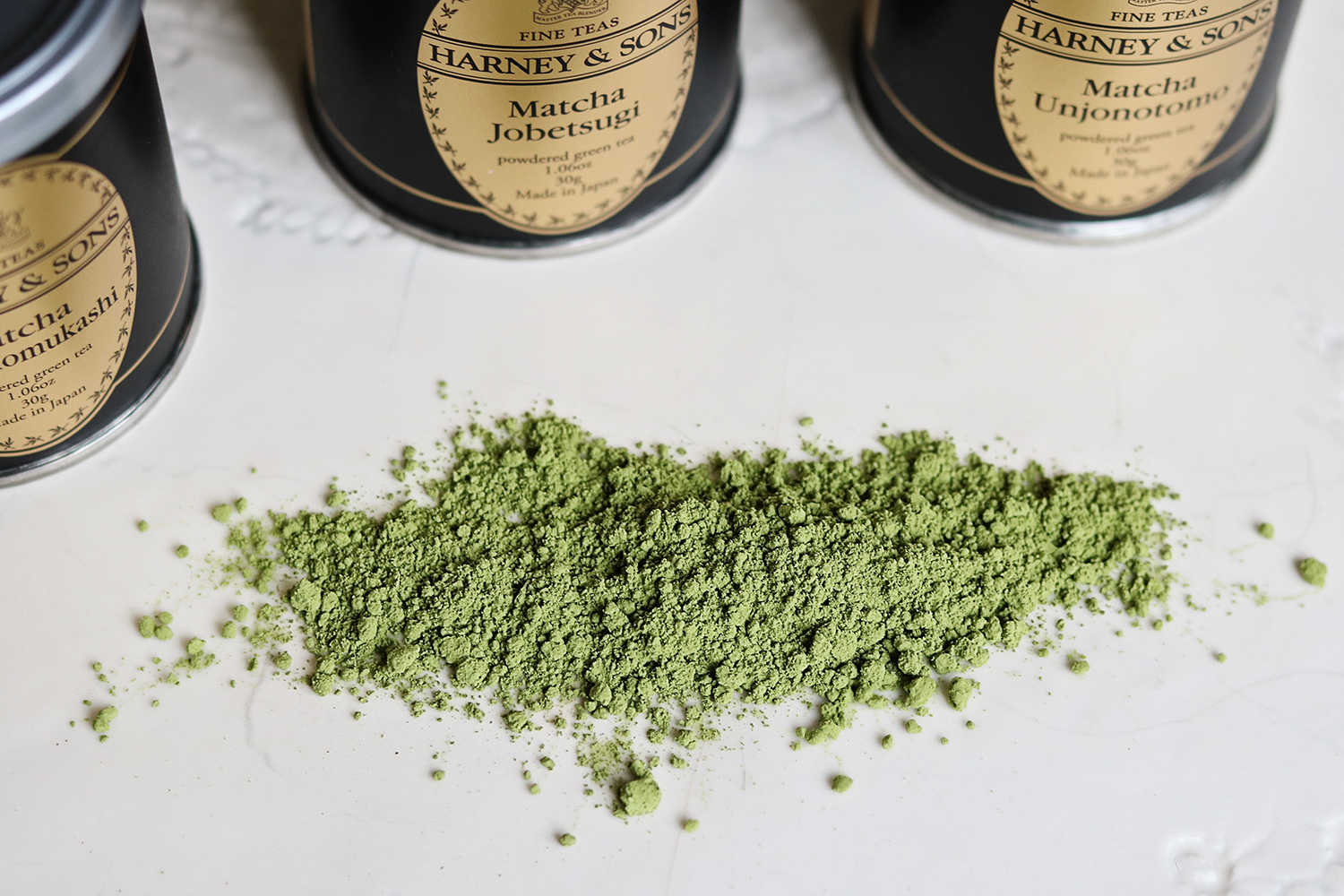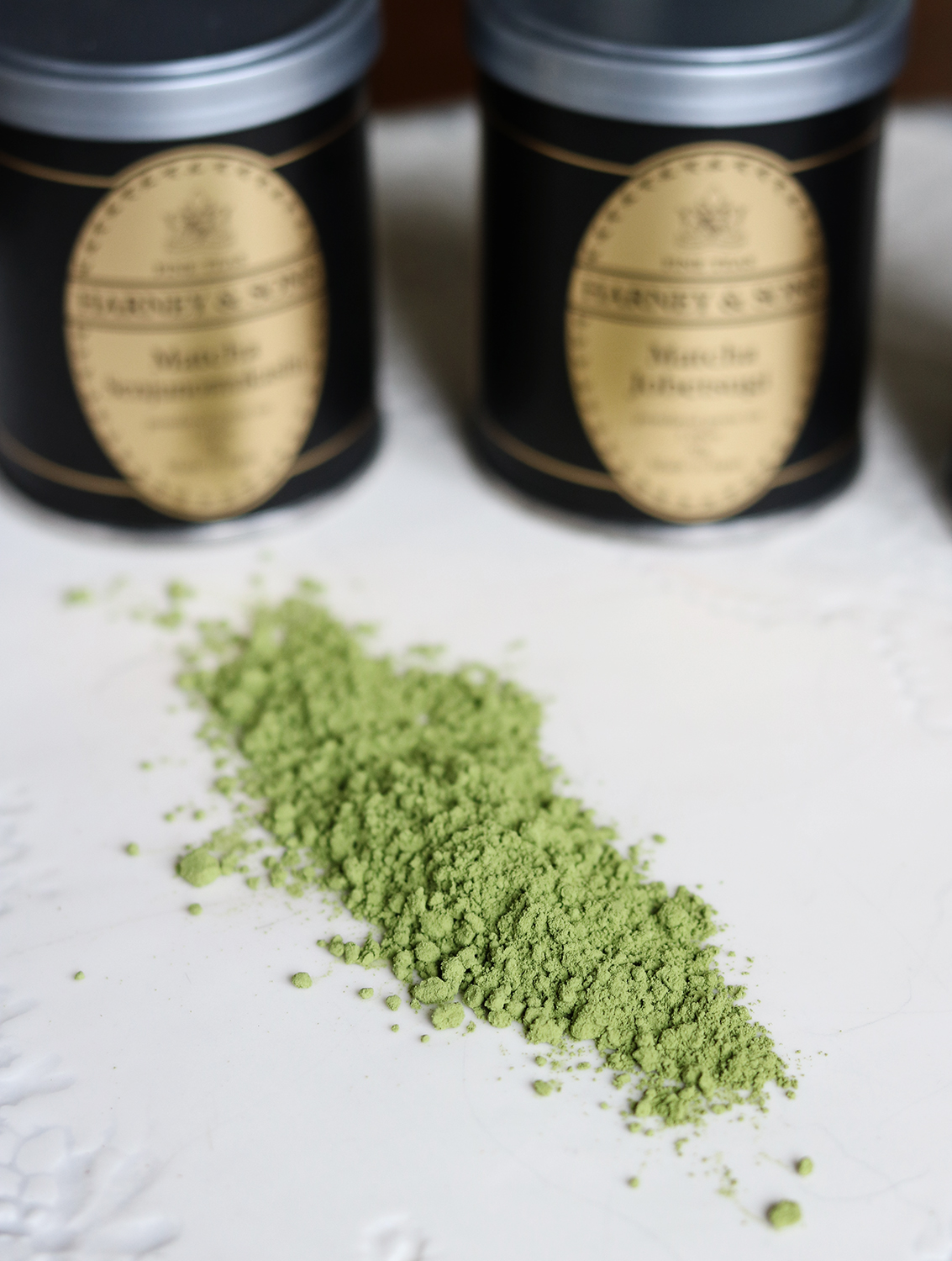 Harney & Sons carries several different types of Matcha tea. I am not a huge fan on the taste but the main reason I like this tea is because it's so good for you. It is high in antioxidants, boosts memory, given you energy, burns calories, detoxifies body, and much more. Matcha literally means "powdered tea." One cup of Matcha tea generally contains about 35 mg of caffeine, which is slightly more compared to a cup of regular green tea. Matcha green tea can be served with hot water, over ice, or with sweeteners and milk. It's one of the few teas that can be used in food recipes such as smoothies, cookies and ice cream. I am dying to try all of these amazing recipes.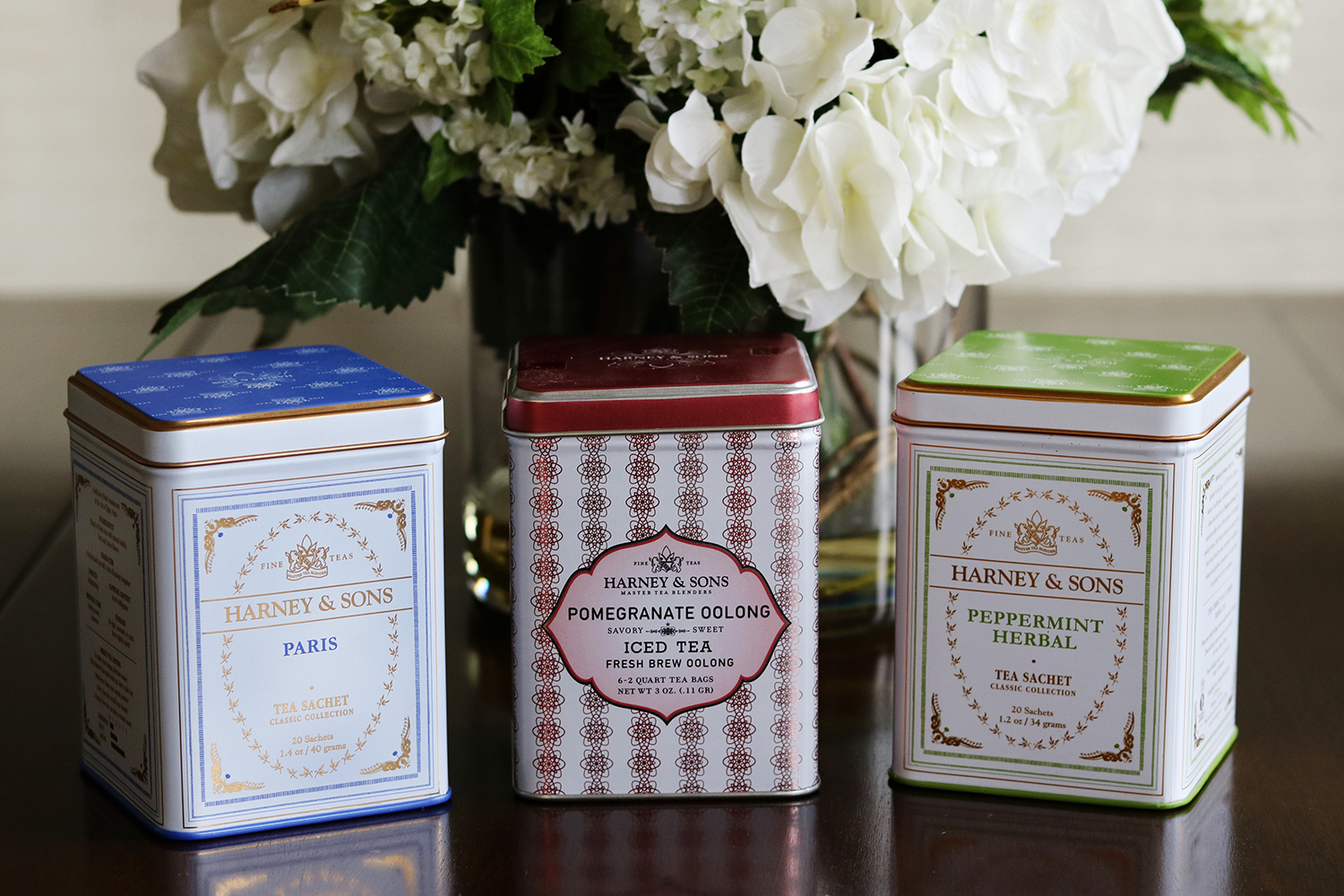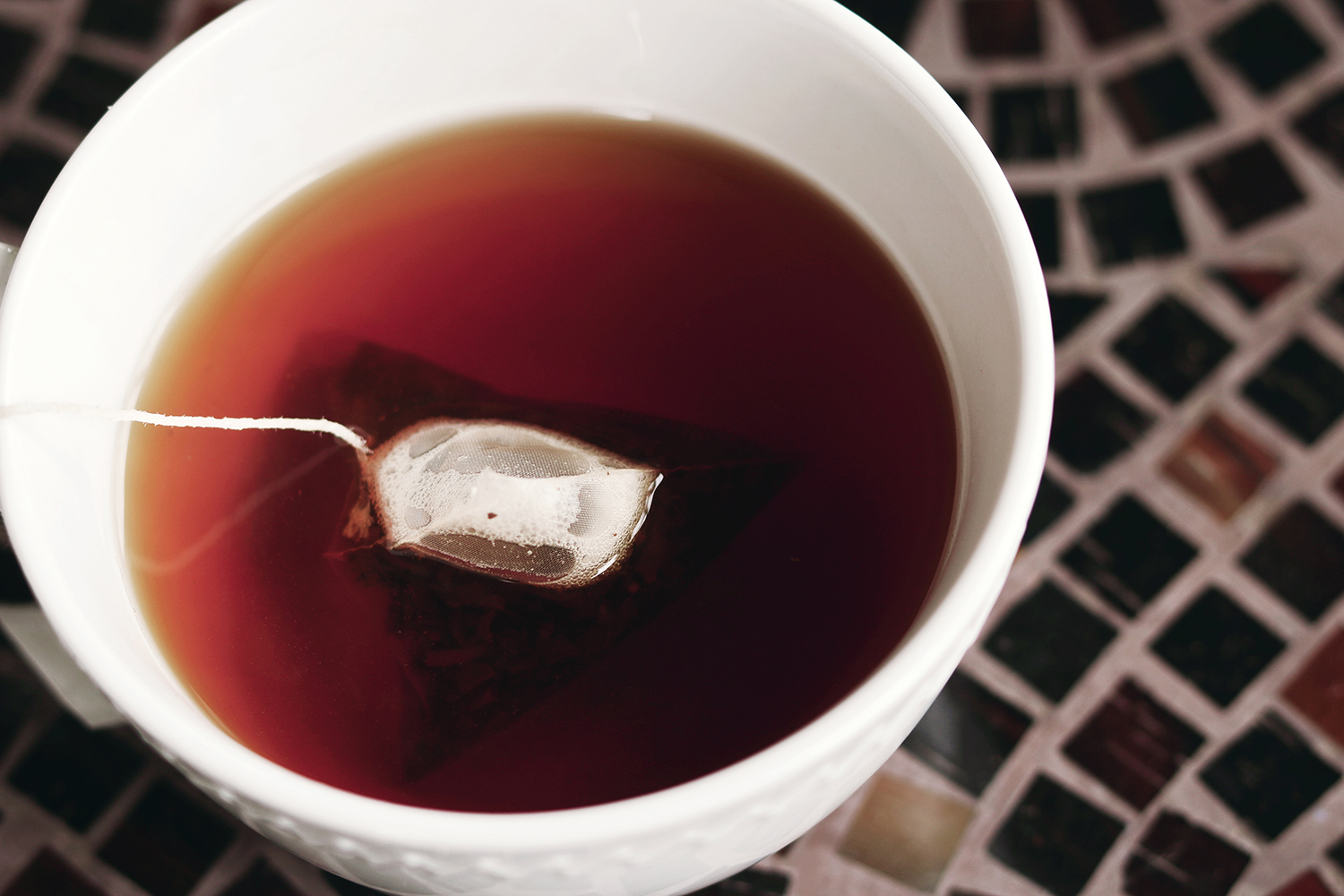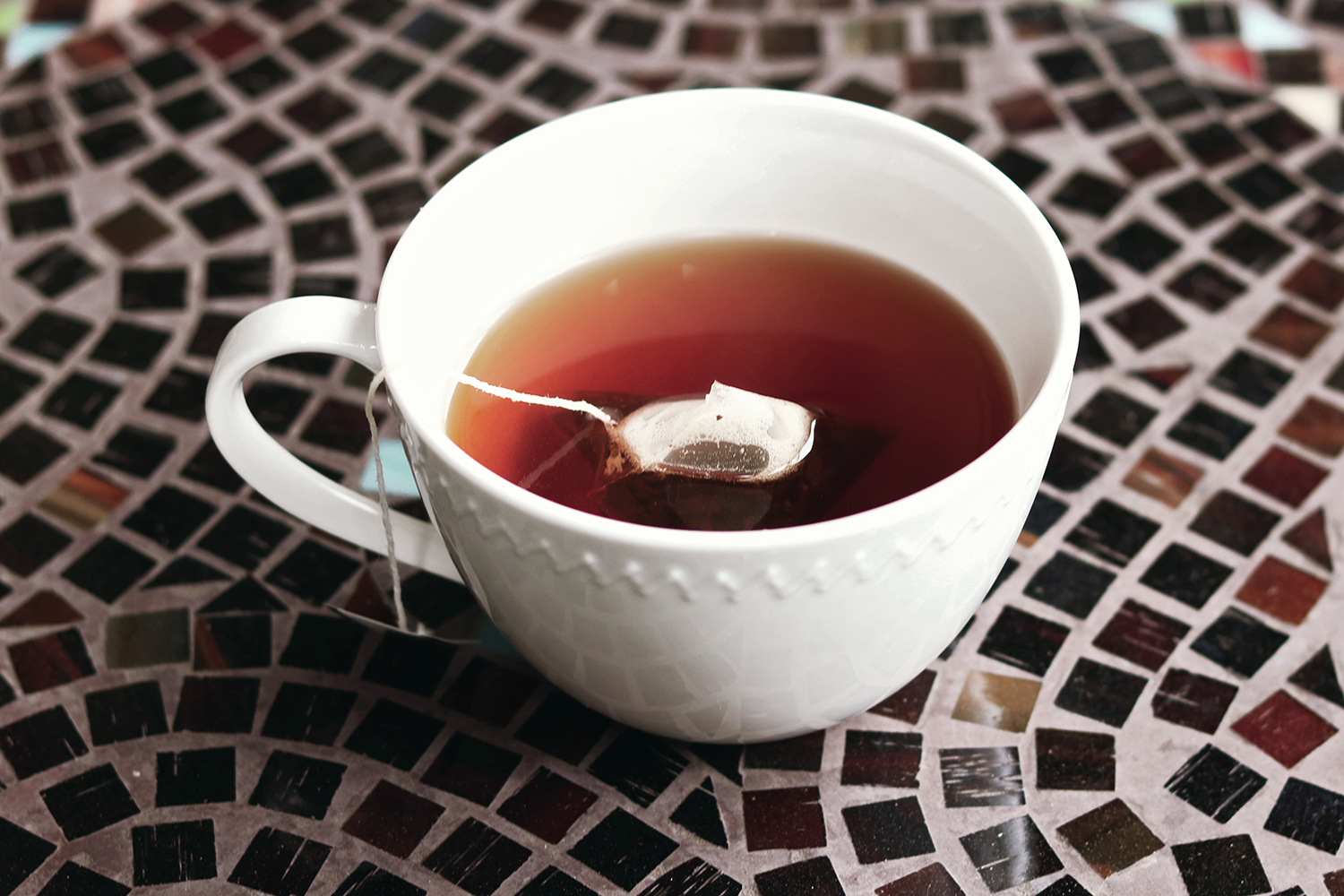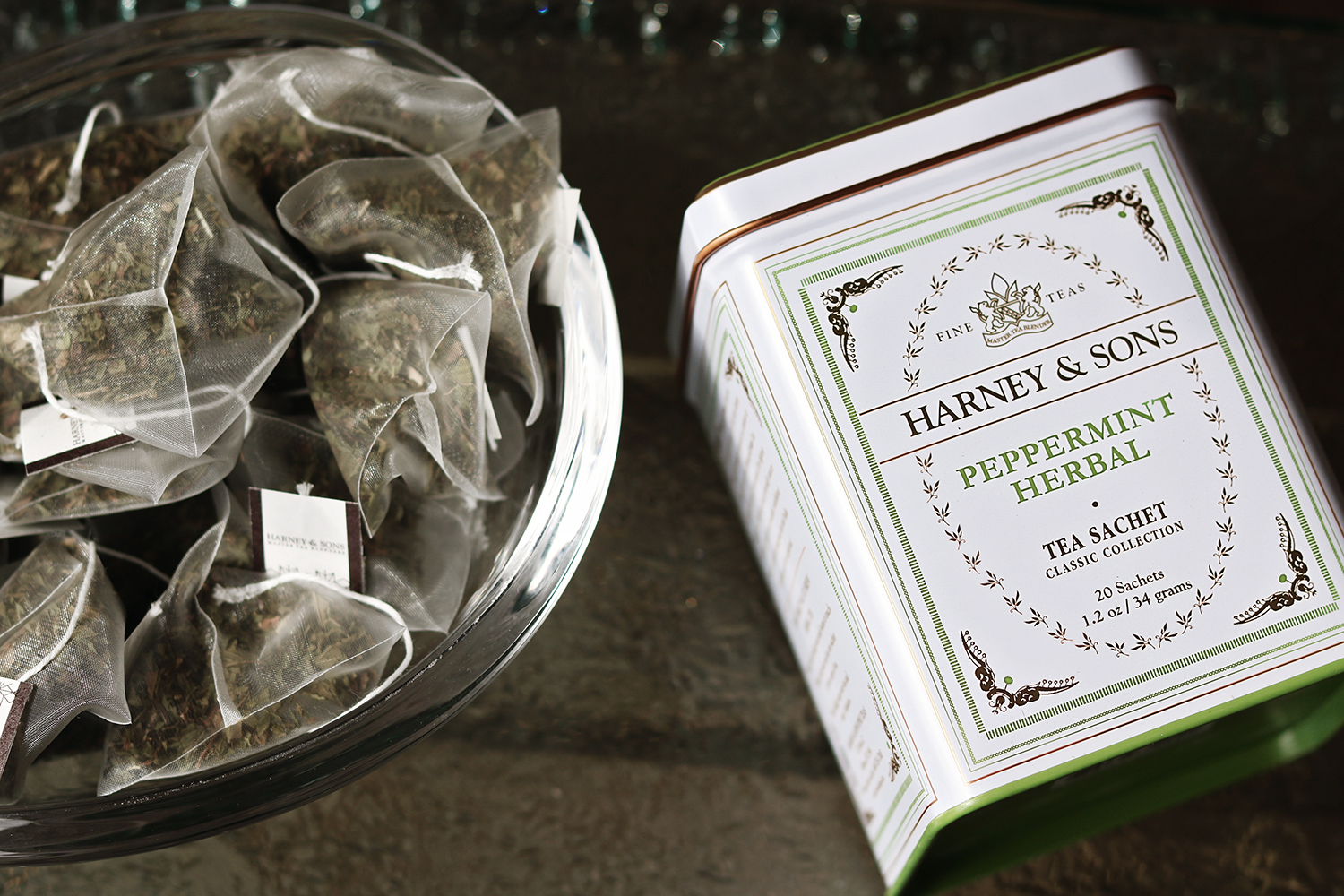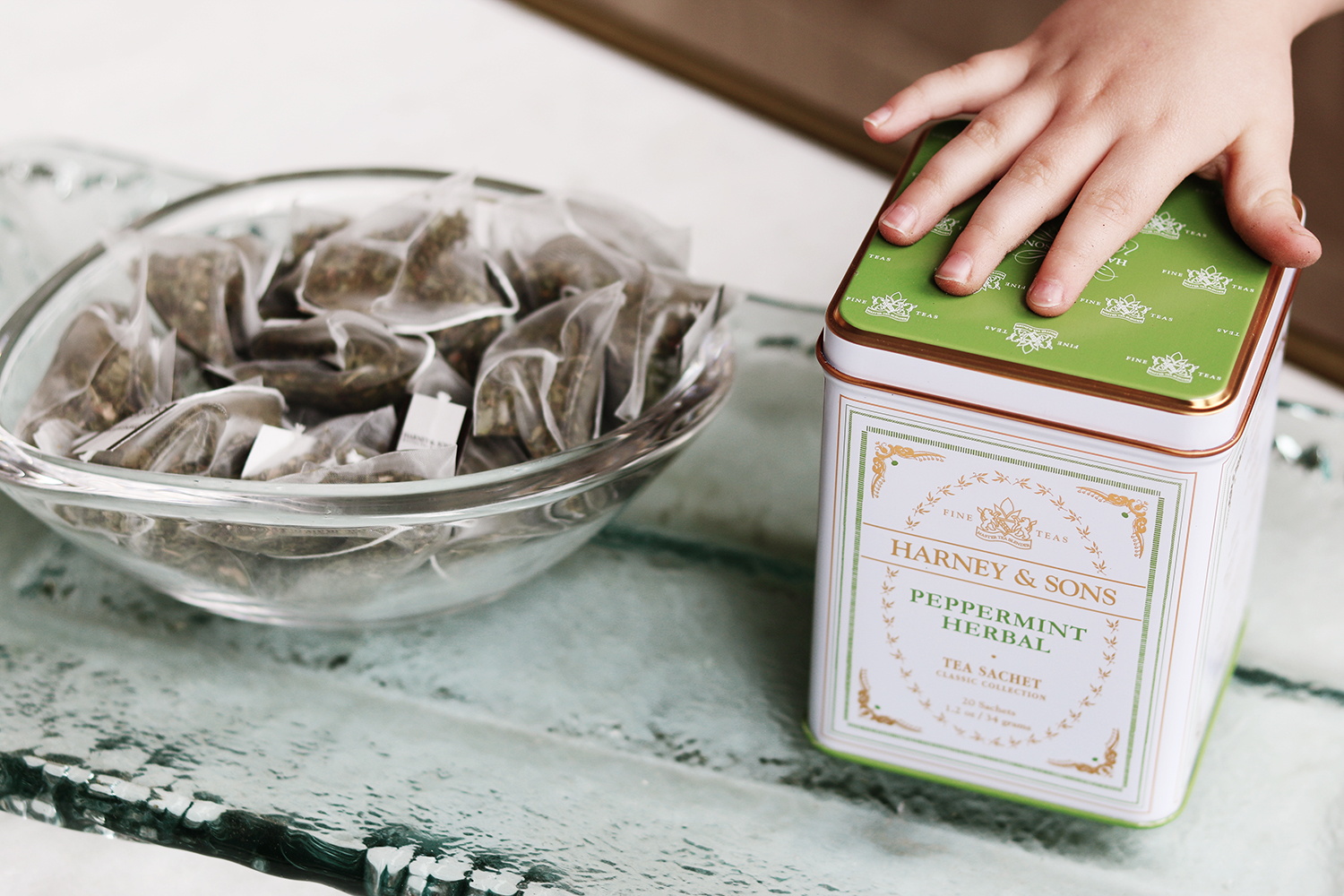 There are several benefits to drinking tea. It contains antioxidants and has less caffeine than coffee. Tea may reduce your risk of heart attack and stroke and help with weight loss. It also can boost your immune system and  according to the research conducted on animals, it reduces the risk of kidney and liver damage, thus lowering the rates of blood sugar, triglyceride, and cholesterol.
Are you a tea lover like me? If so, let me know what your favorite blends are in the comments below so I can check them out. Happy Monday, everyone!
*this post was sponsored by Harney & Sons. As always, all opinions are my own*