Going to the grocery story is a real treat for Evelyn and me. I love how ours is smaller and the employees are so personable and full of life. They always make us feel welcomed. Evelyn and I like to go early in the day before her nap while Henry is in school. It's just so much easier to focus when only having one child in tow. I bring her snack tray which keeps her busy and gives me at least 20 minutes to get what I need so we can be in and out before any meltdowns. In case you haven't noticed, moms need all the help they can get. Even though it doesn't happen often, we like when things run smoothly and are stress free. That is one of the reasons why I love
Dorot
. Each frozen cube provides the perfect amount of herbs, with no prep or cleanup. Definitely a life saver for busy moms like myself!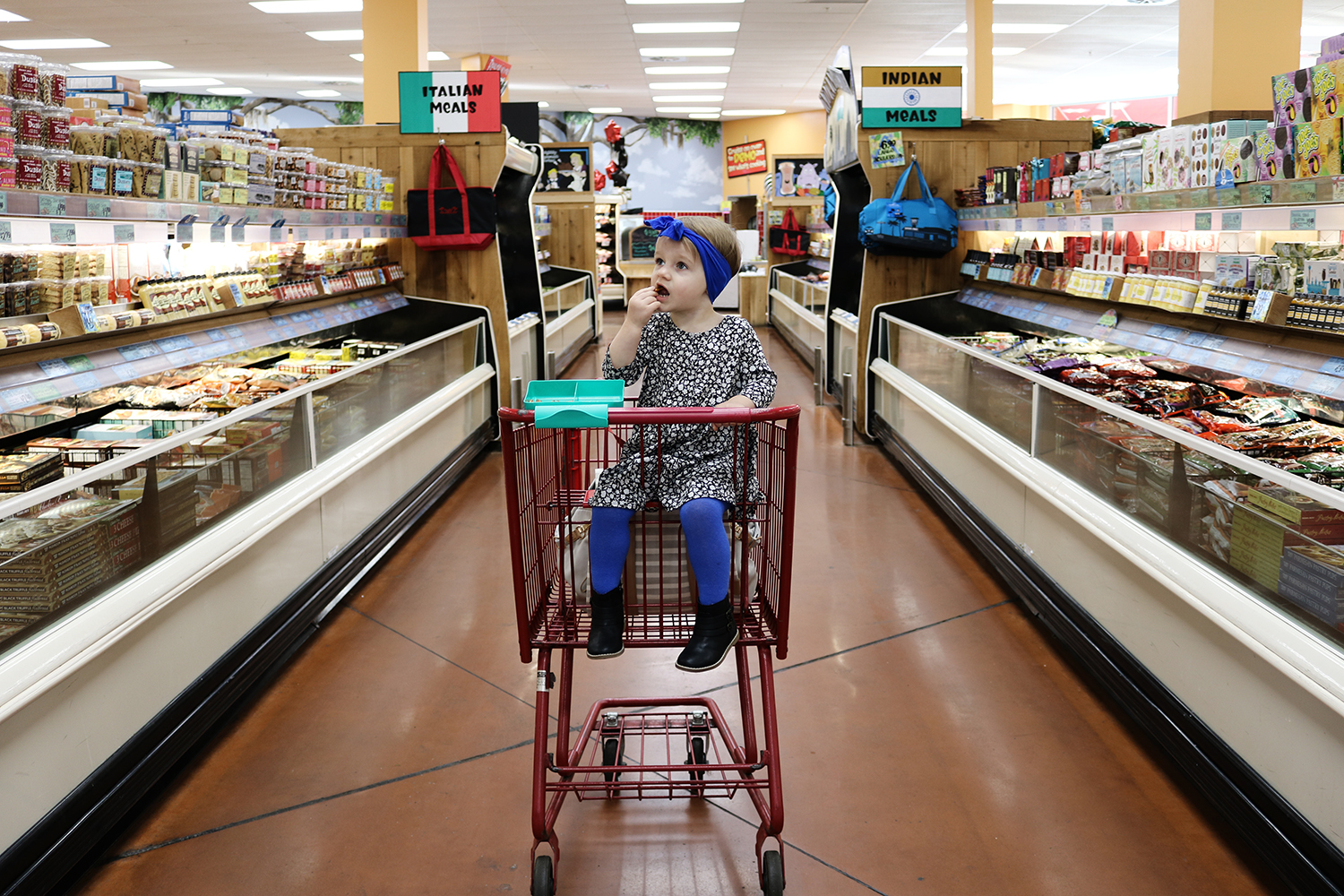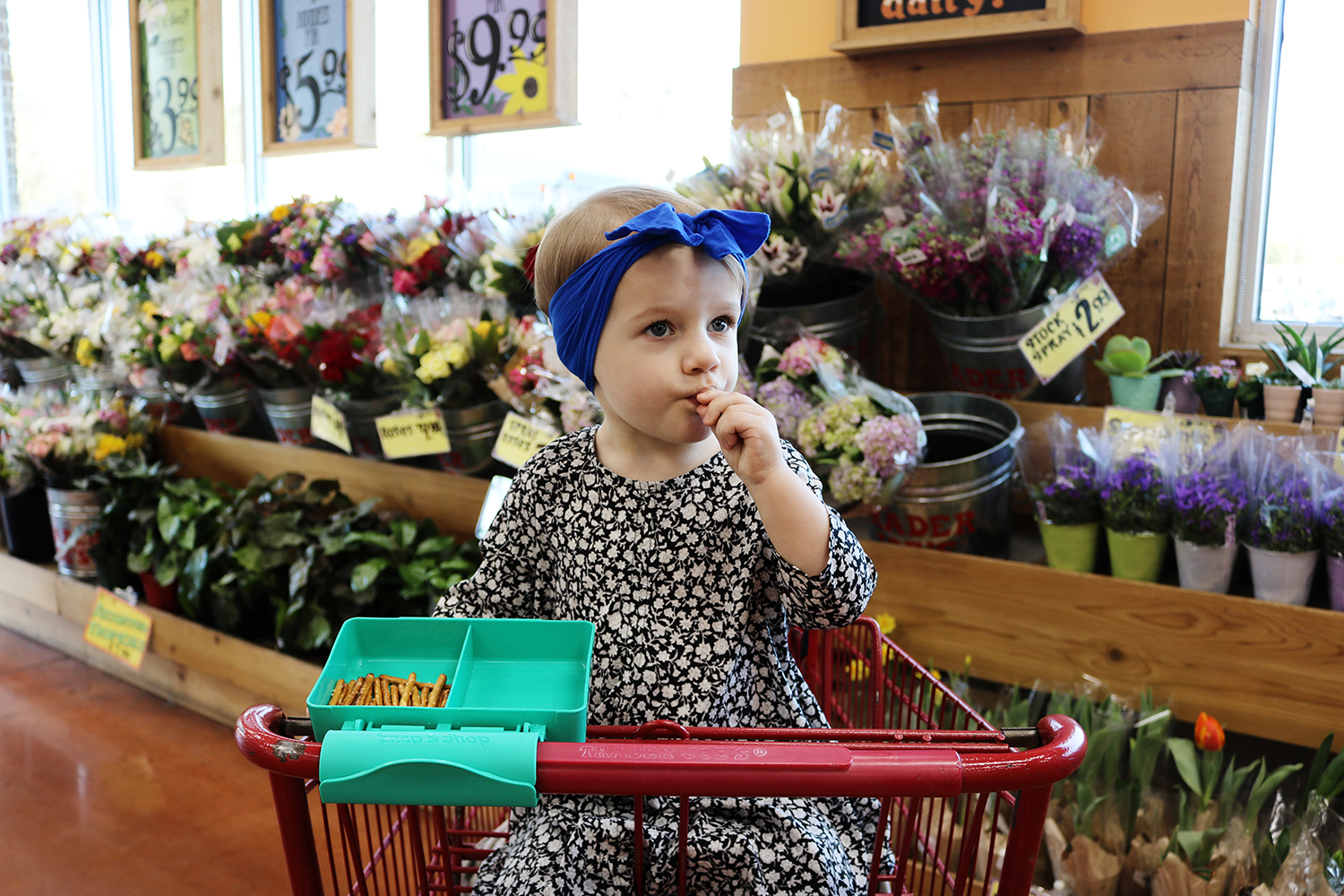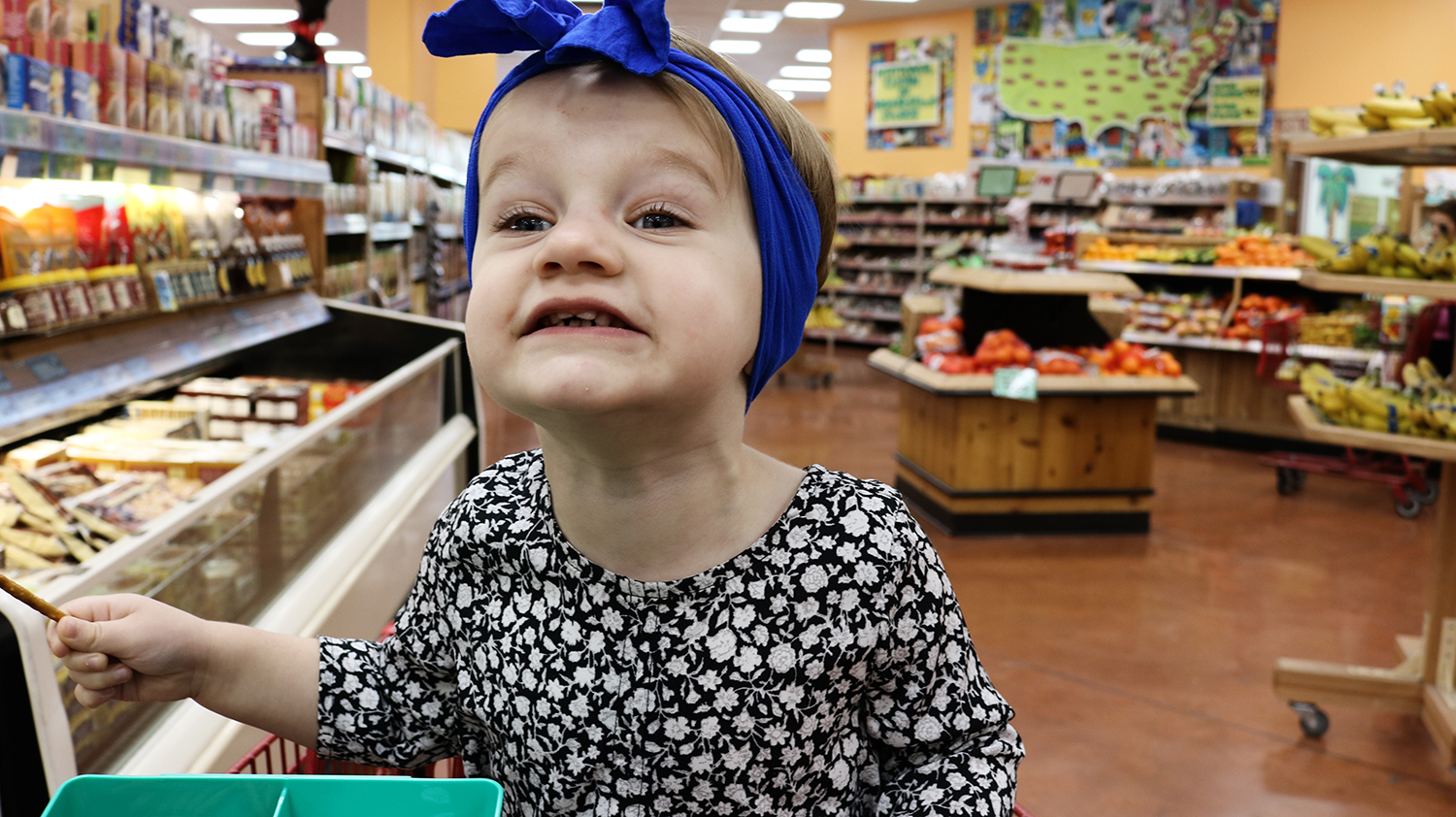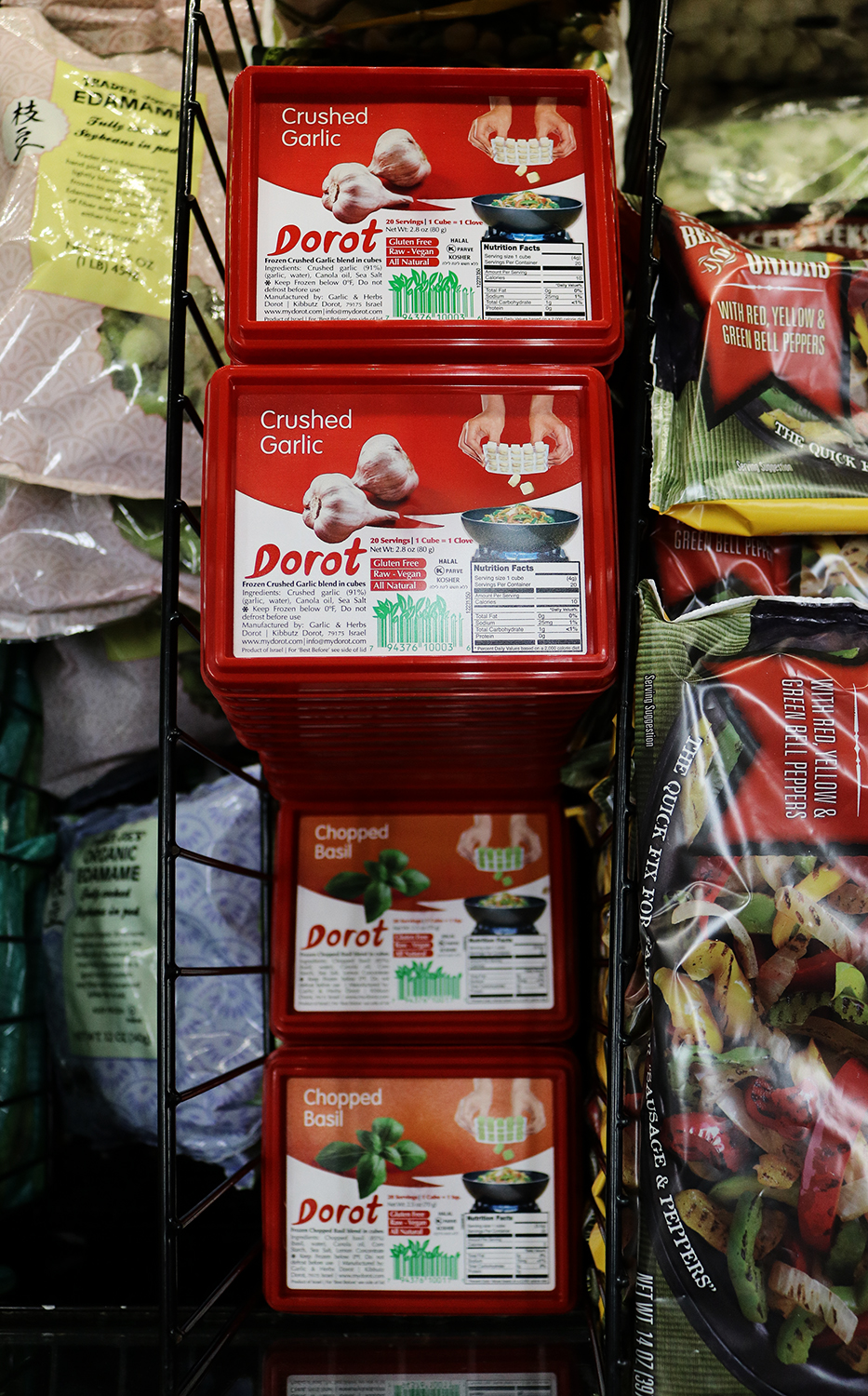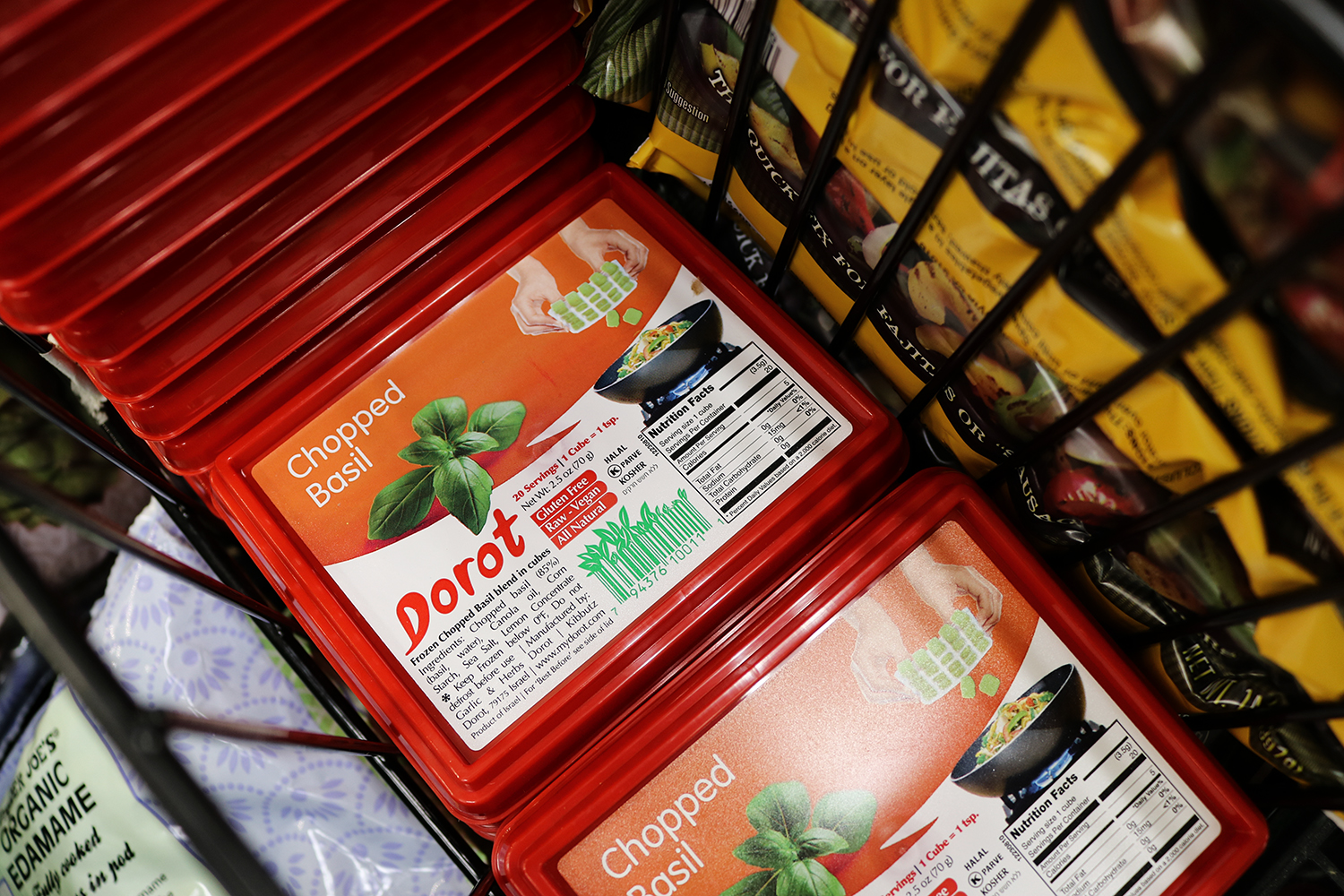 Fresh basil always goes bad in my household since it's typically sold in bunches and I don't use it fast enough. I hate wasting food (and money) so now when I use Dorot Chopped Basil I have zero guilt. With a two-year shelf life I can have fresh garlic, onions, and herbs year round. Smoothies are an excellent way to get my kids to eat fruits and vegetables and I love experimenting with different flavors. Lately this strawberry banana basil smoothie has been a huge hit amongst the kids.
Strawberry Banana Basil Smoothie Recipe
1 cup water
1 medium banana
1/2 cup fresh or frozen strawberries (I used frozen and omitted the ice)
2-3 Cubes of Dorot Chopped Basil (depending on how strong you like it)
4-6 ice cubes (recommended if your fruit isn't frozen)
1 tablespoon honey
Blend all ingredients together and serve! That's it! Super easy and healthy.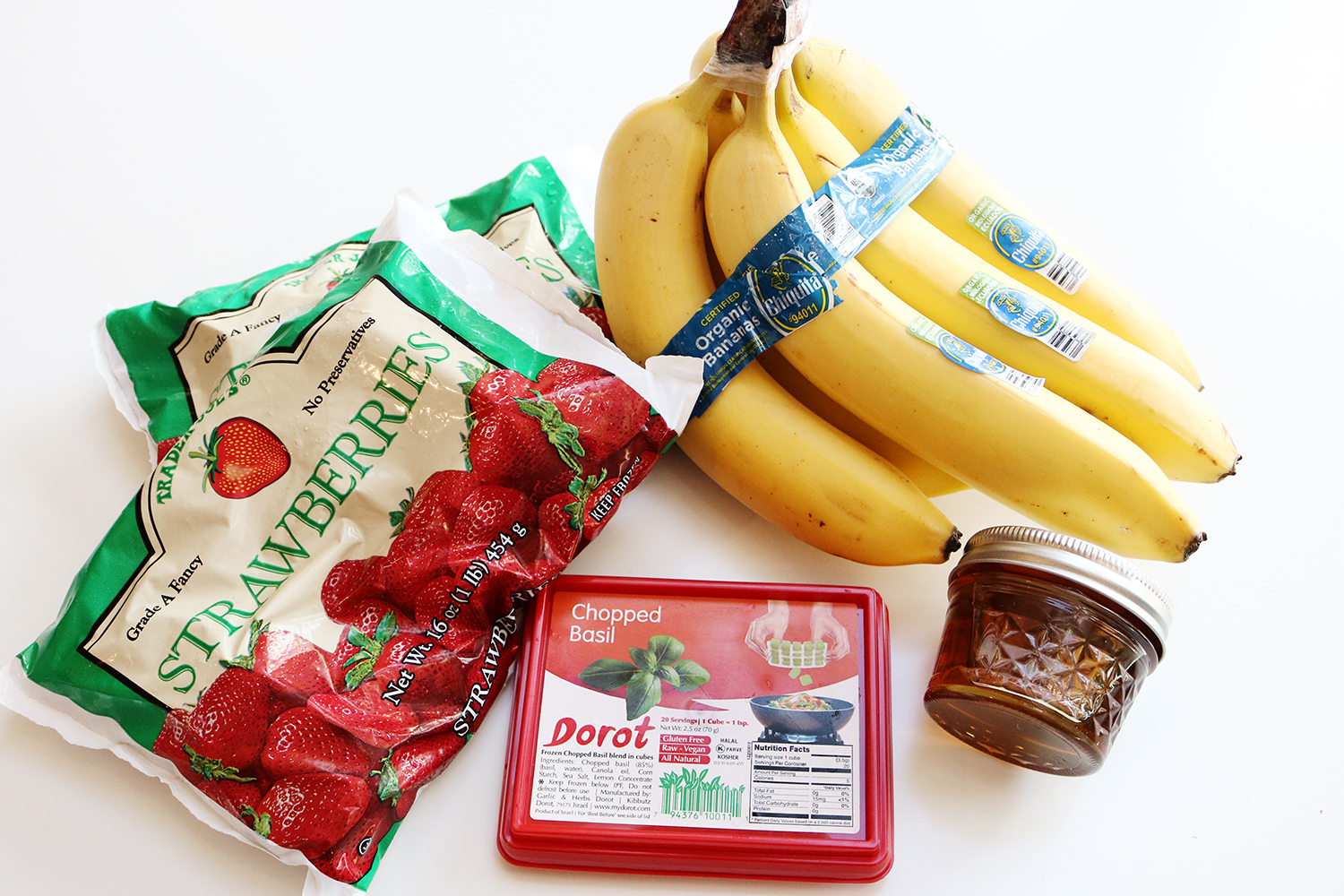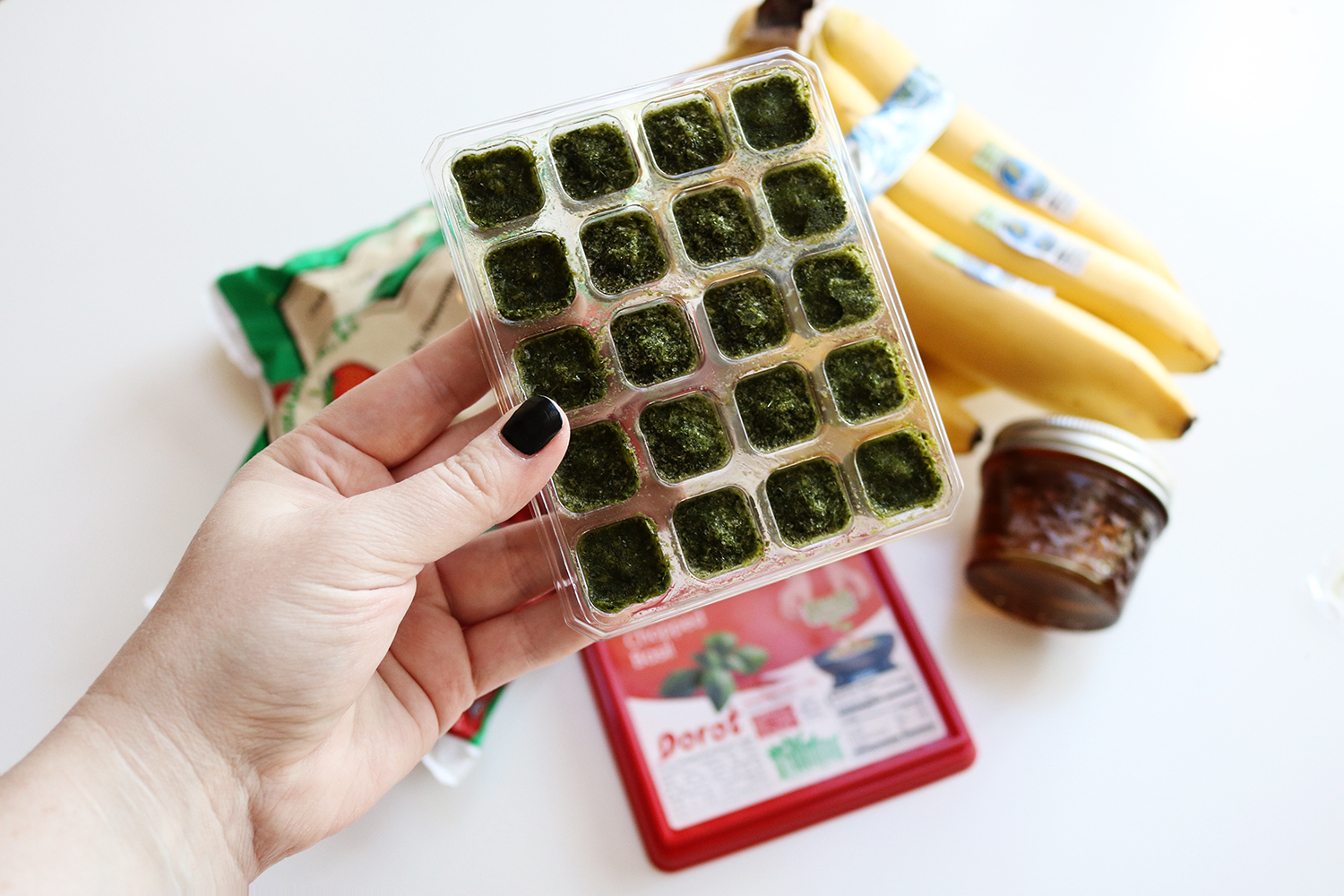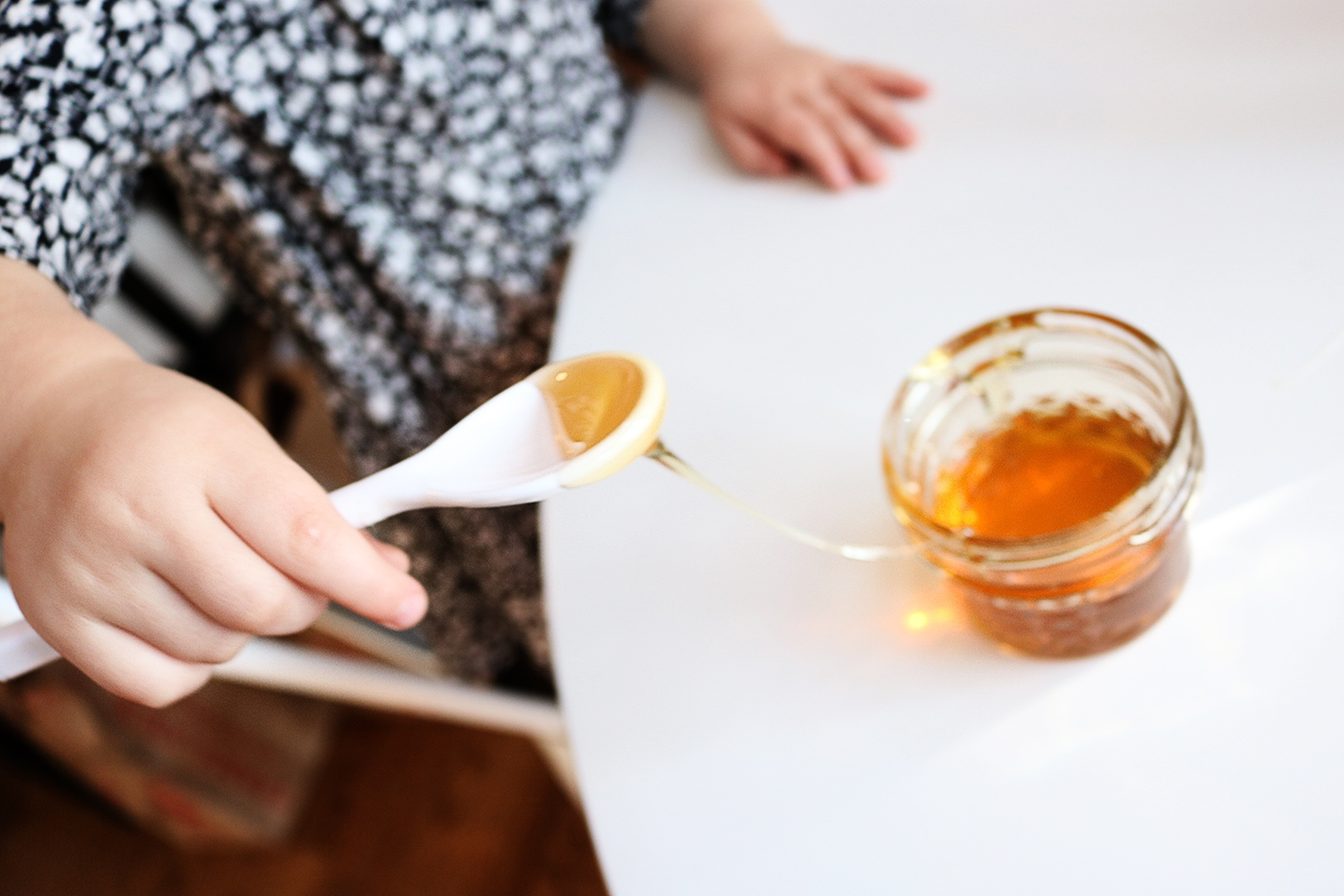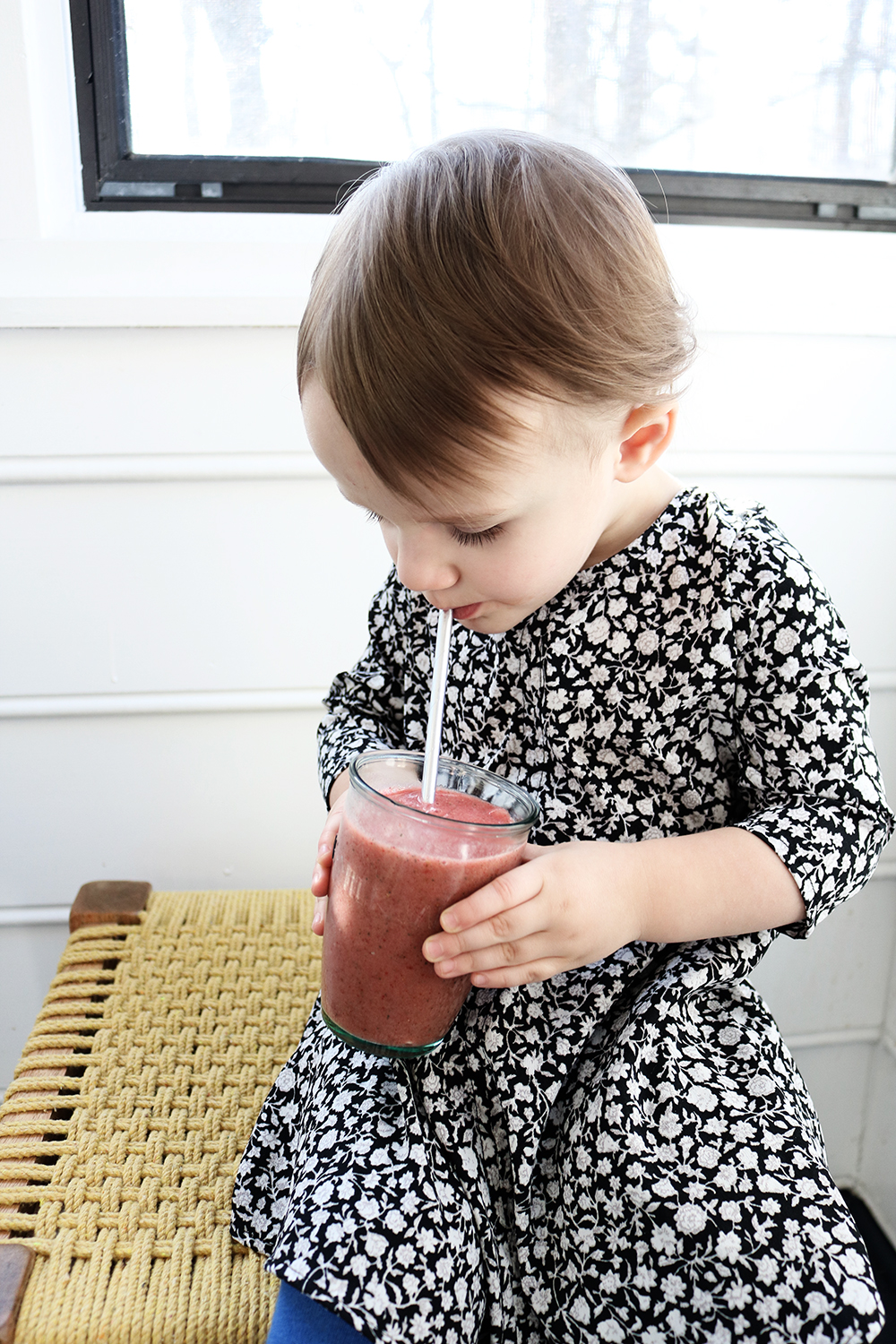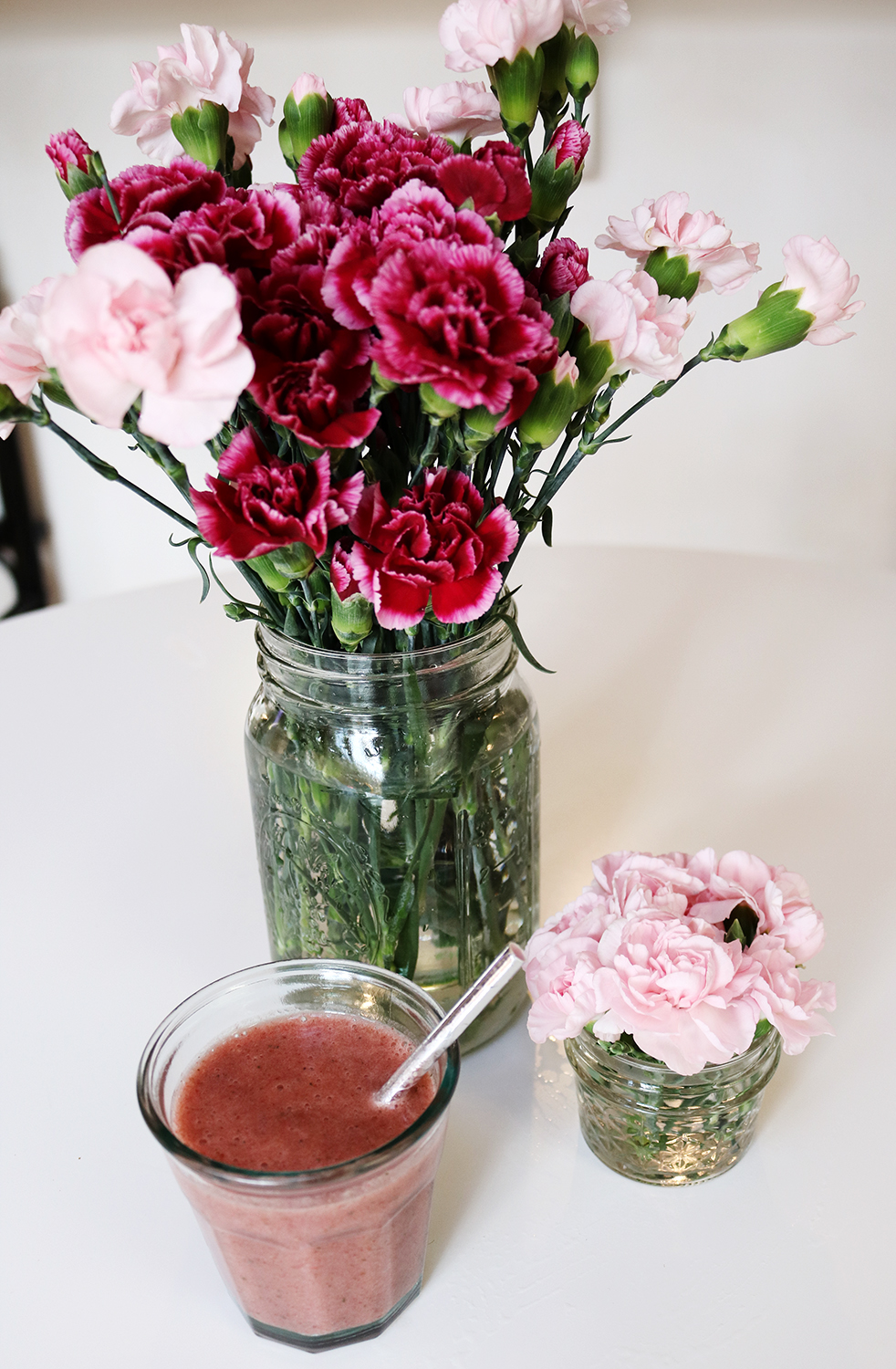 Want to see more of our in store shopping experience? Check out this video for cuteness overload.
Have you tried
Dorot
before? If not, head over to their website and redeem a coupon so you can try out their amazing garlic, ginger, basil, cilantro, dill, chili, parsley, and sautéed glazed onions. Happy almost weekend, friends!