I love a good excuse to drink champagne. Ha, who am I kidding? I don't need an excuse to drink champagne. It's my go-to drink of choice and I have at least 10 bottles in our secondary fridge at all times. Although champagne is perfectly fine alone, it's always amazing in a fun cocktail. I am sharing a super easy drink that is perfect for New Years and the holiday season.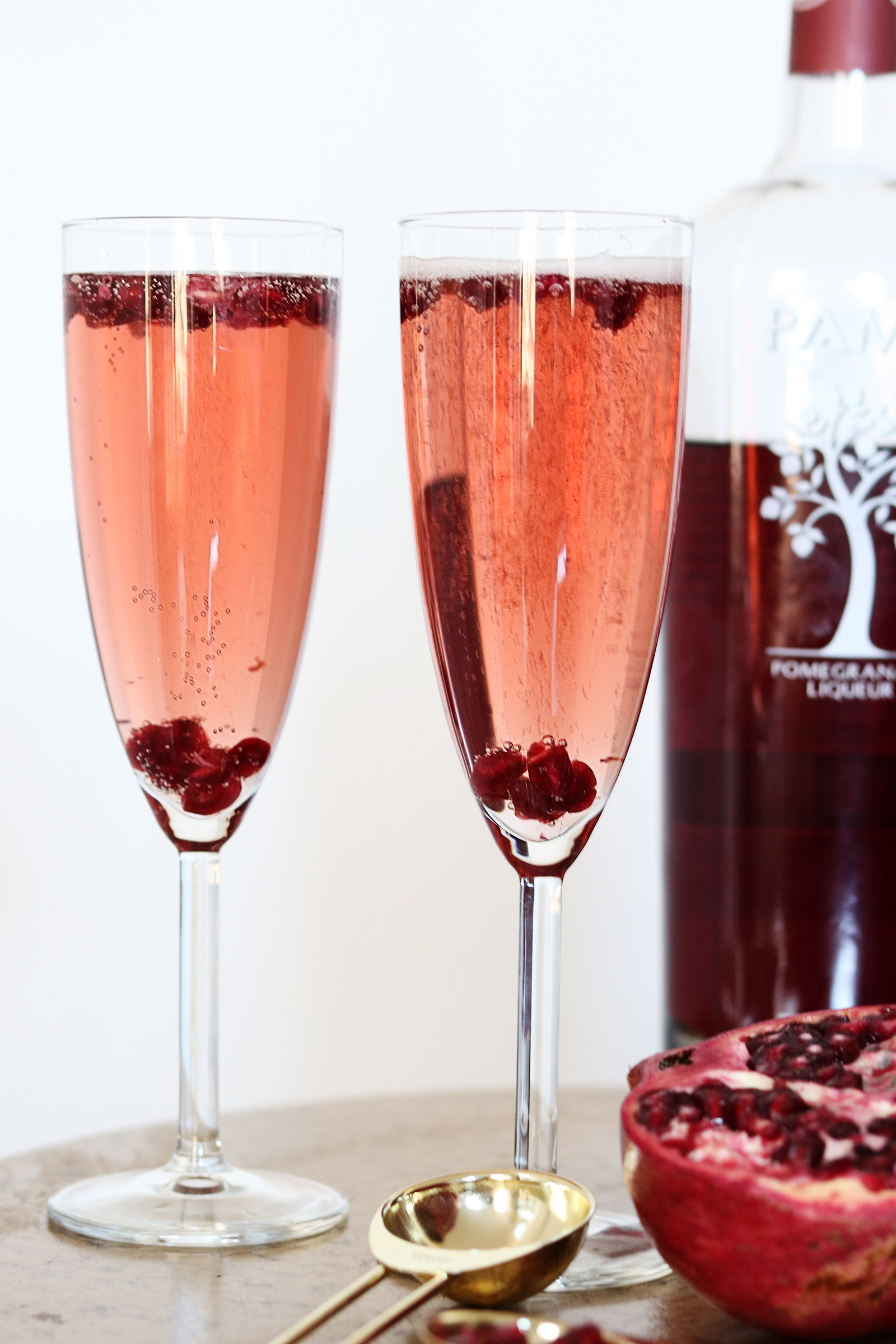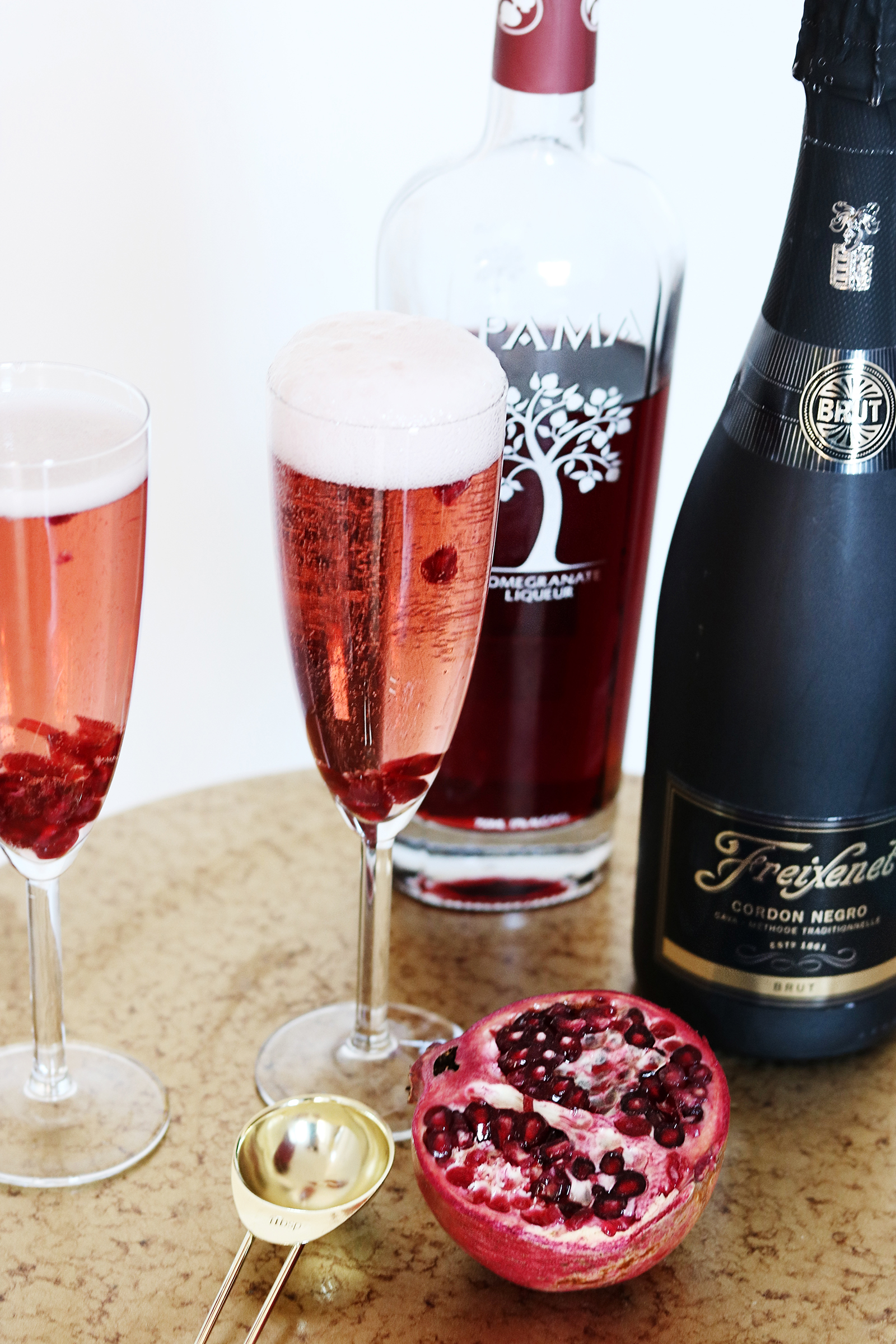 You'll Need:
Champagne
Pomegranate Seeds
Pomegranate Liqueur
Pour 2 tablespoons Pomegranate Liqueur into a champagne flute, add in 8 ounces champagne and top with 1 tablespoon of pomegranate seeds. VOILA. How easy it that? And it tastes delicious. This has easily become my on hand cocktail to serve.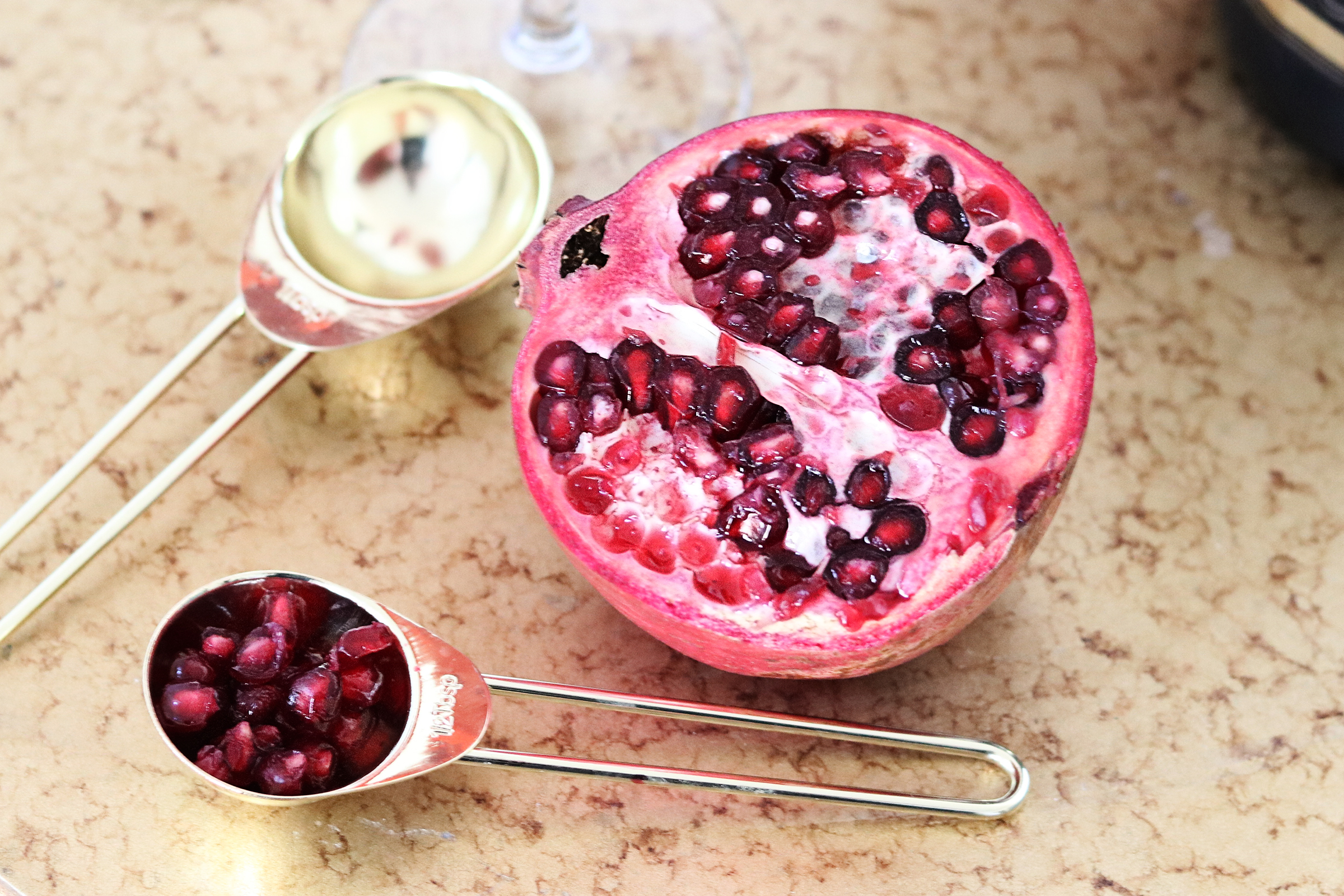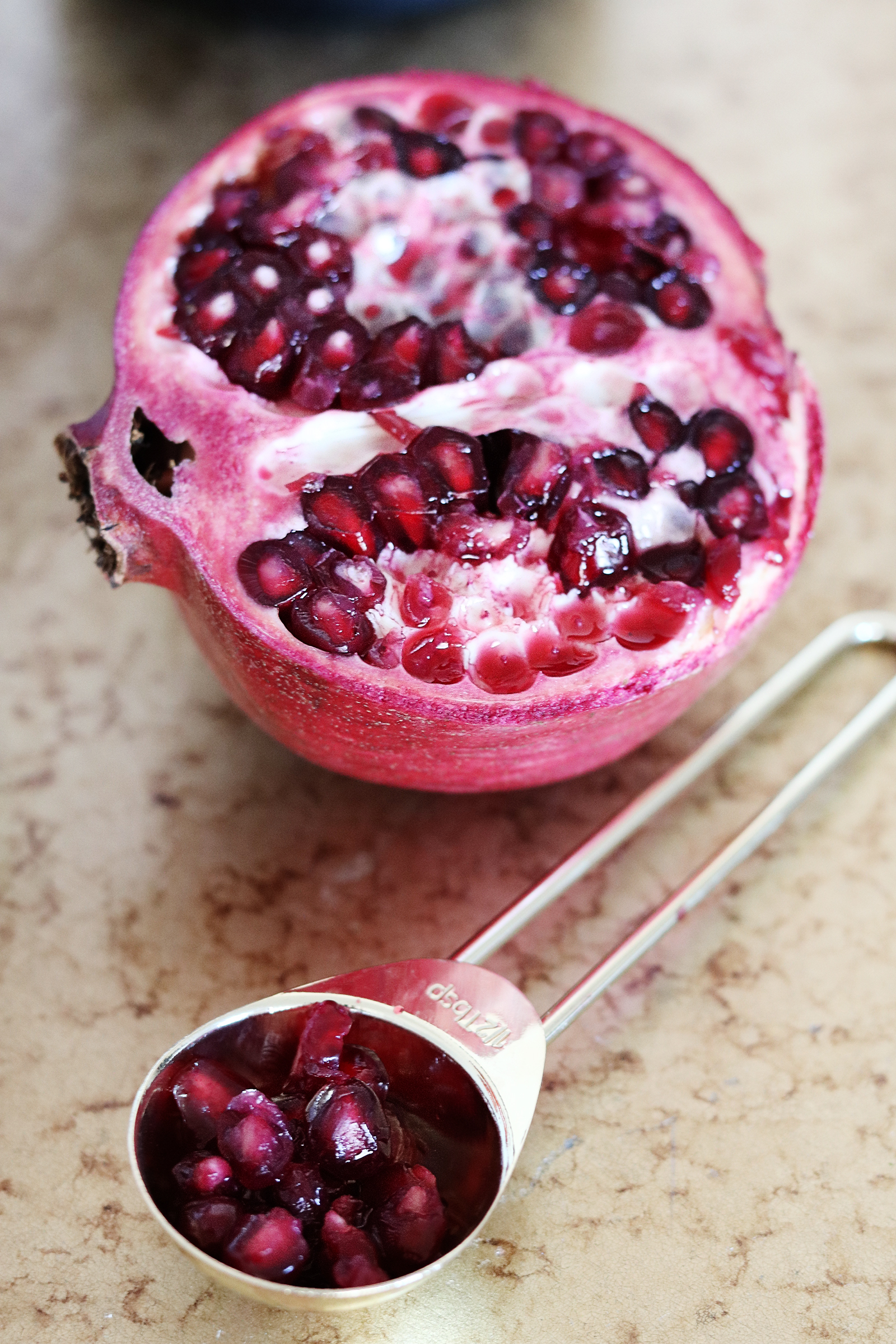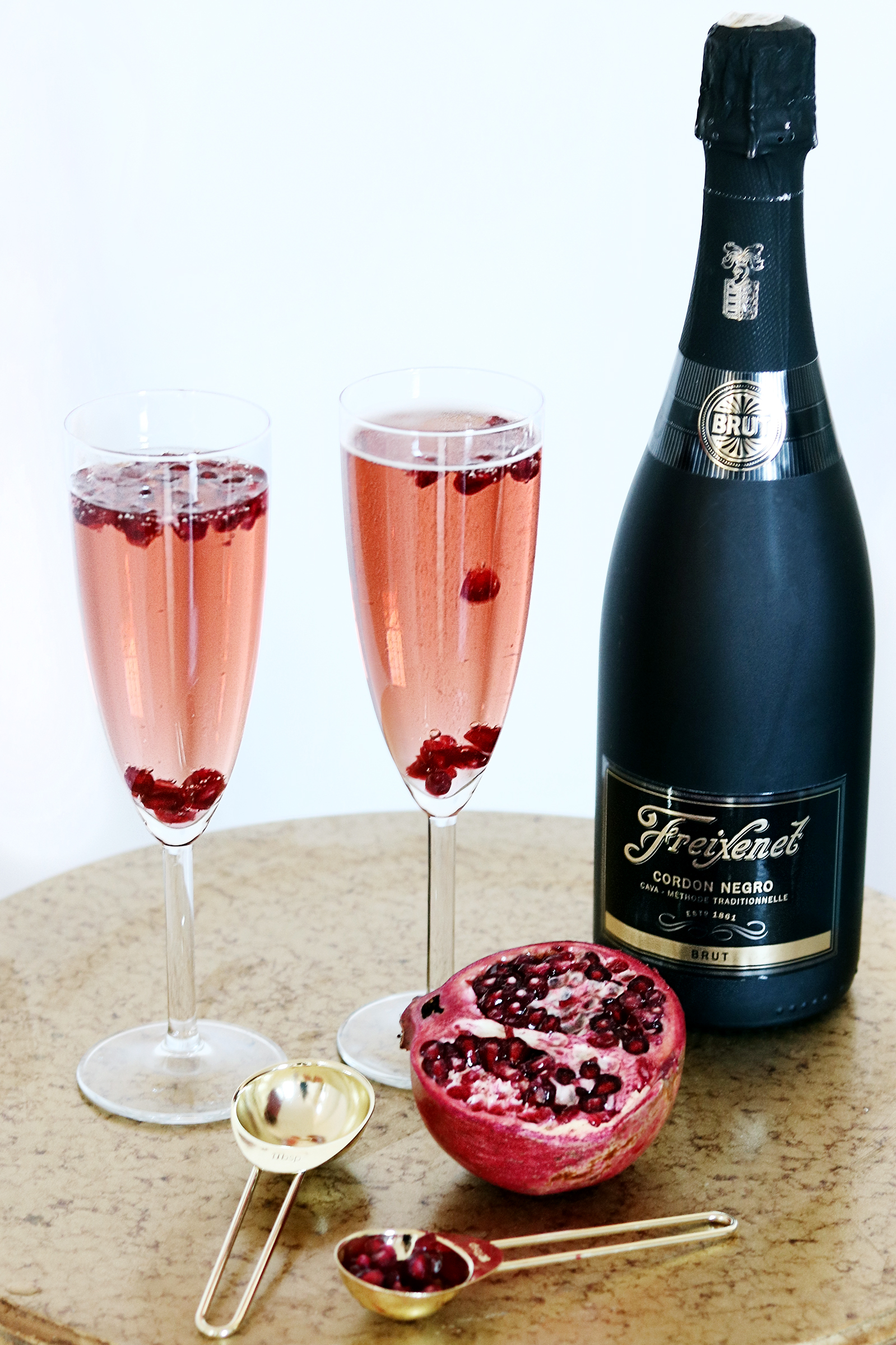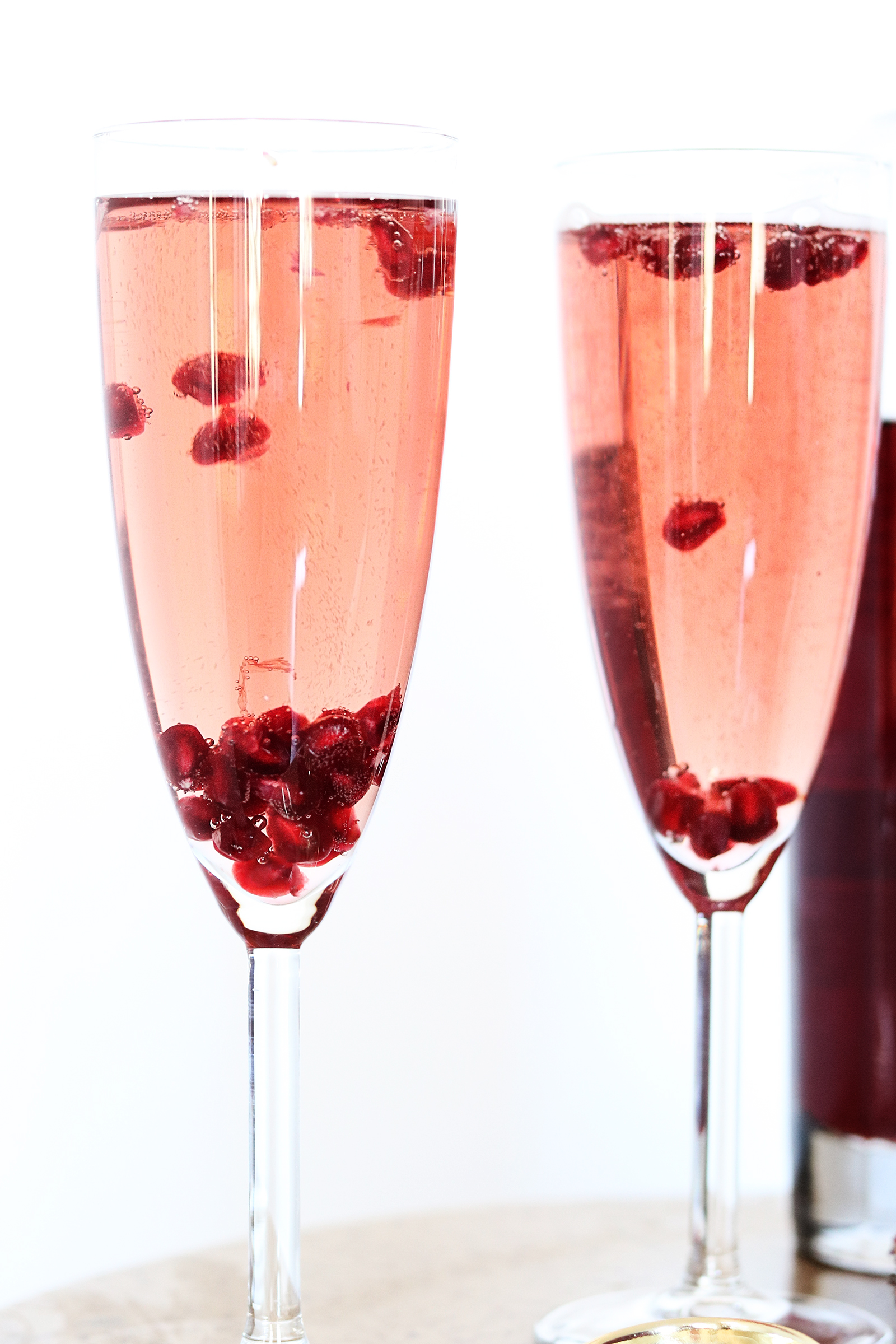 I hope everyone has an amazing and safe NYE and I can't wait to see what 2017 holds!