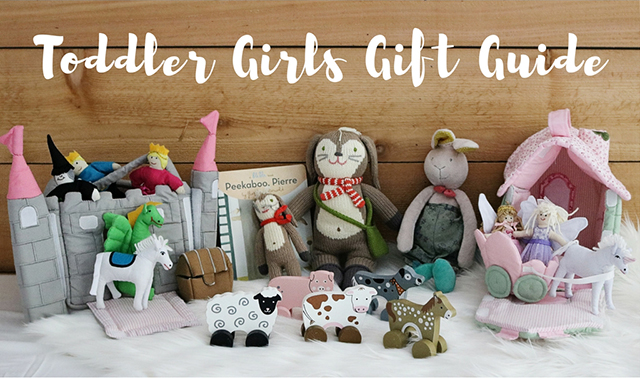 Evelyn would be totally happy if I put 1000 stuffed Minnie Mouse dolls under the tree. Since clearly that would be idiotic, I wanted to find some gifts to stimulate her imagination. I love searching for unique toys that don't take up a lot of space, like those
Personalized Stuffed Animals by Lavington Designs
, and today I'm sharing with you my top 5 favorites. They all happen to be under $40 as well!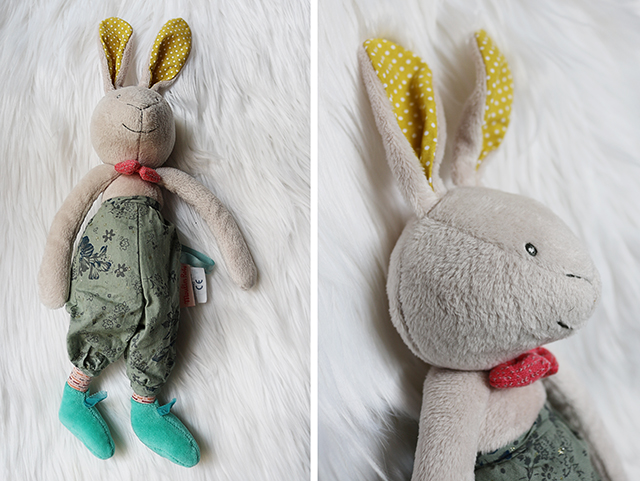 1.
Monsieur Lapin (The Stuffed Bunny)
– Evelyn is not into baby dolls whatsoever – perhaps in part due to her older brother's influence. She has taken a liking to stuffed animals over dolls and bunnies are quickly making their way up the totem pole of favorites. This adorable bunny is 13 inches tall and suitable for birth+. How cute would this little guy be in a babies stocking too? I cannot wait for Evelyn to see him Christmas morning!
2.
Bla Bla Kids Doll, Rattle & Book
– We are long time lovers of Bla Bla Kids dolls. They are an Atlanta based company with commitment to fair trade practice. Their dolls are the best of the best and are so unique. The recently launched their board book collection featuring two of their dolls. I love the idea of turning their beloved dolls into characters in a book.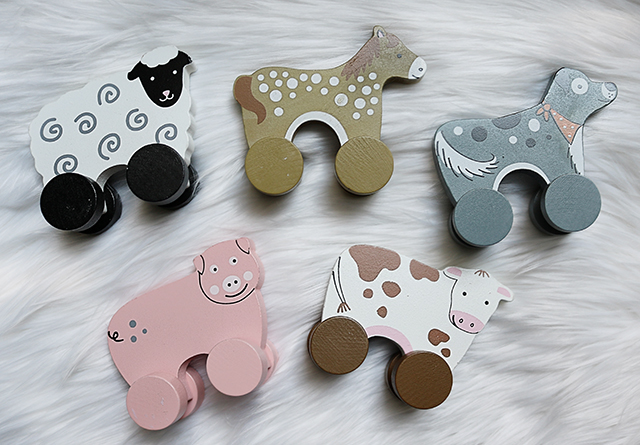 3.
Mini Farm Rollers
– Evelyn has just started showing an interest in things that move. She is currently playing with her older brothers Hot Wheels and I think it's time for me to get her something more age appropriate. These
Farm Animal Rollers
 are so adorable, gender neutral and great for learning. She is definitely in an animal phase and can't get enough of cows and horses. I have a feeling Henry will be playing with these too come Christmas morning.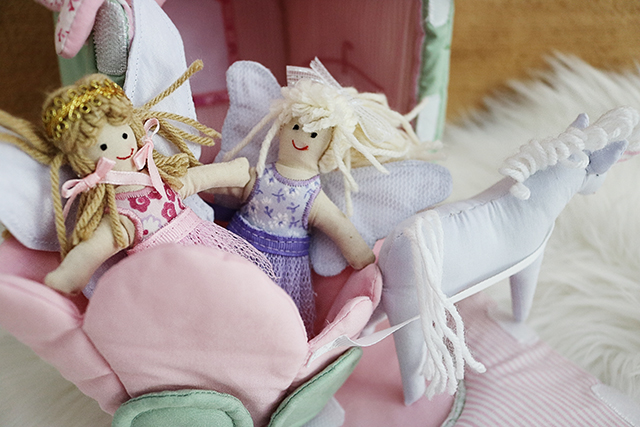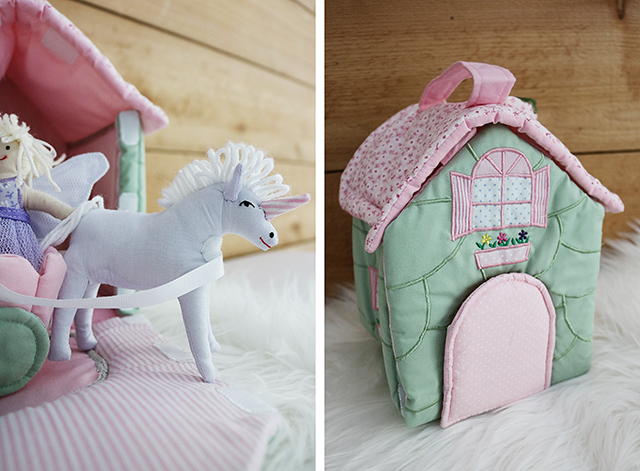 4. 
Fairy Cottage
 – This plush play set is perfect for getting your little ones imaginations flowing. The cottage comes with a unicorn, carriage and two fairies. 
Oskar + Ellen
 is a family owned business in Stockholm who created soft toys that were easy for traveling and transporting (so they wouldn't disturb fellow passengers on an airplane). I'm sure many parents can agree with how peaceful plush toys are, especially during those evening witching hours! I love that the small pieces easily fit into the cottage so they don't get lost.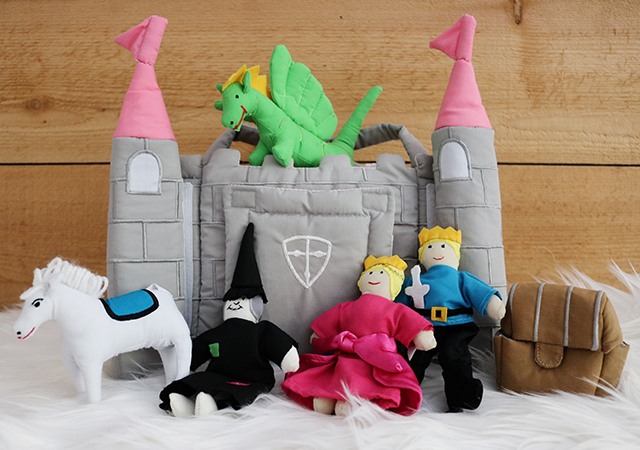 5. 
Pink Medieval Castle
 – Another amazing plush set from Oskar + Ellen. This cheerful and colorful set include a prince, princess, horse, dragon, witch, and treasure chest. Like the Fairy Cottage, all items store easily within the castle to avoid missing pieces. I love that these toys are self containing and can easily be carried by kids since they are so lightweight.
What Christmas ideas do you have for your kids this year? Have they started asking for anything in particular? I can't wait to hear your answers!