For our 5th wedding anniversary, my husband and I took a short weekend getaway to Chattanooga. Our first night there we had the privilege of eating at an amazing restaurant called Stir. Located on Market Street, Stir offers modern American eats, craft cocktails and a full Oyster bar. They use farm fresh, local ingredients and make everything from scratch in-house.
Stir is known for their artesianal ice and they demonstrate the process right at your table. The ice melts at a slower pace so your drinks stay colder and stronger for longer. The spherical ice ball maker is so fun to watch in action and if you have kids in your group, they will love it. All of the bartenders are so knowledgable about what they're serving and really put in the time to make sure each drink is quality. Stir could easily survive as a craft-cocktail establishment. I started off with the Whiskey Bramble (bourbon, cherry amarascata, lemon juice, orange blossom water and sugar can syrup). I could have enjoyed them all night because those flavors together were impressive. My husband stuck with the George Dickel Barrel select and water. The drink menu at Stir is astounding. With over 300+ liquors, wine, and beer to choose from, there is something for everyone.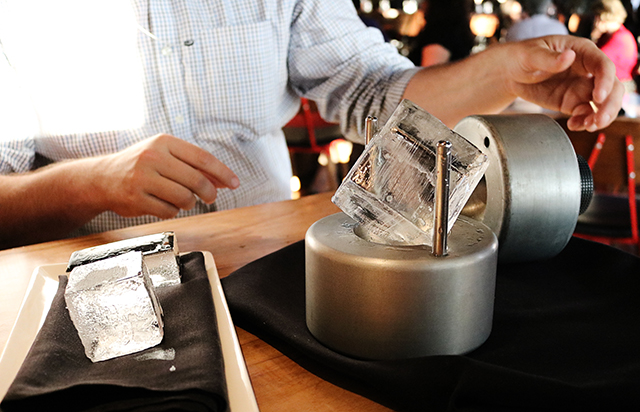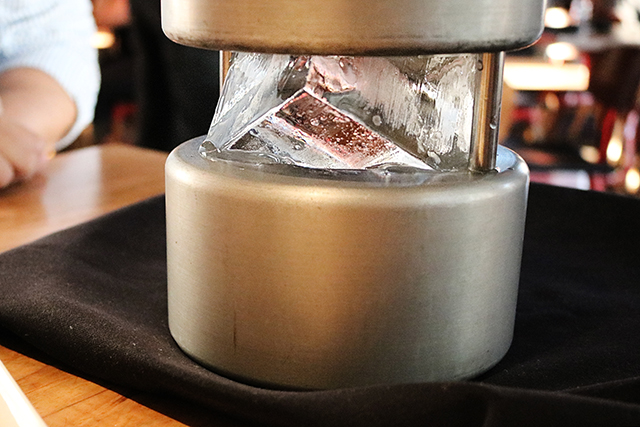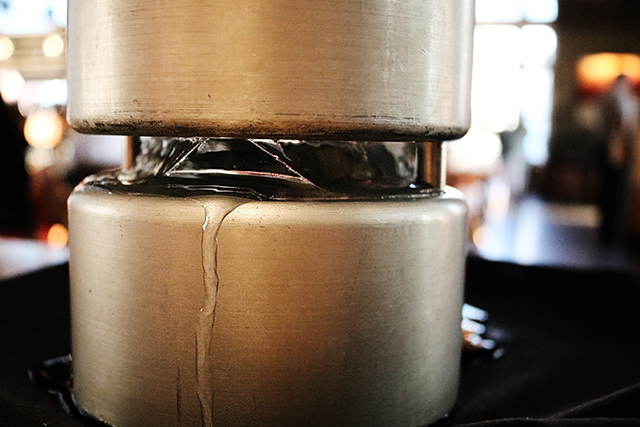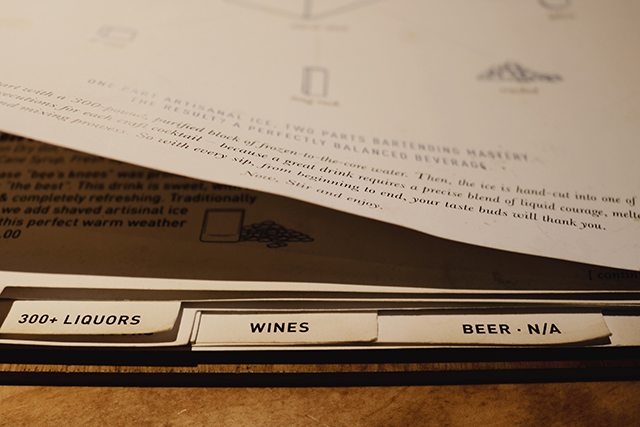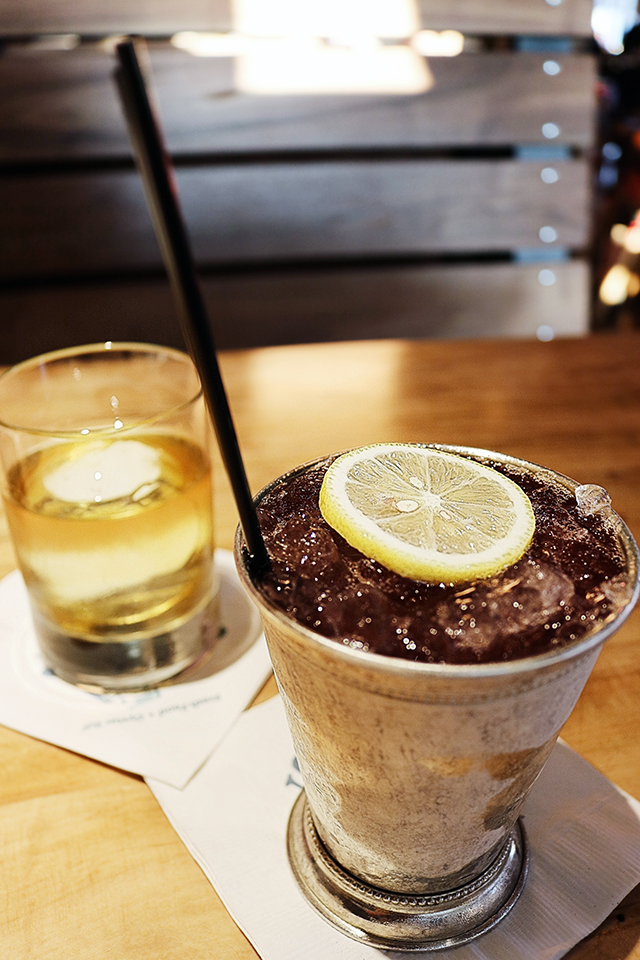 Our appetizers were the Fried Oysters Casino (bacon, parmesan, green onions, garlic, shallot and butter atop fried oysters) and the Crab Bisque (crab, sherry, basil oil, crostini, celery leaves and micro greens). Even people who don't like oysters and crab will love these small plates. The bisque was rich, creamy and filling: perfect as a starter and for sharing. And anything with bacon, parmesan, and garlic is a win in my book. For some fun while waiting the food at the restaurant, visit
dadu online
and play some of their games,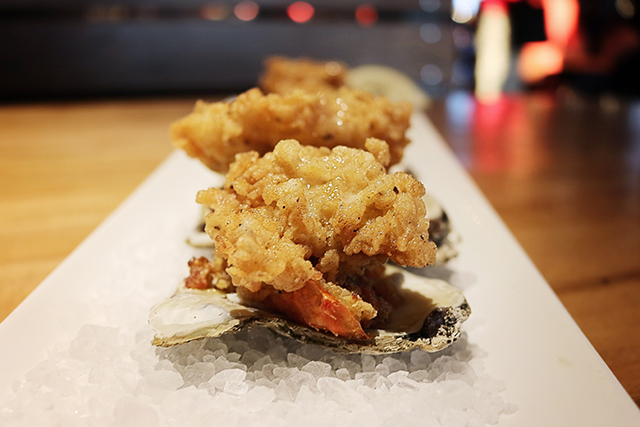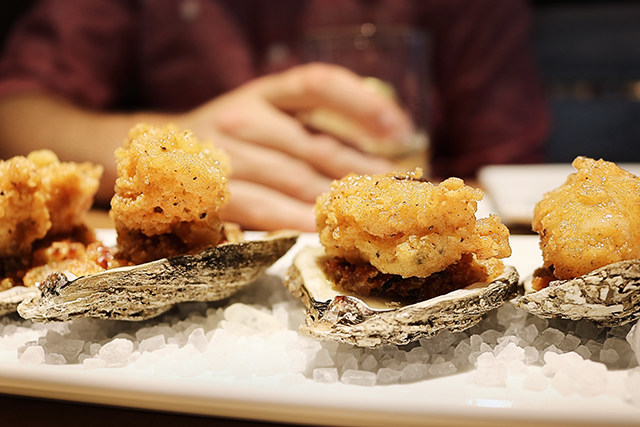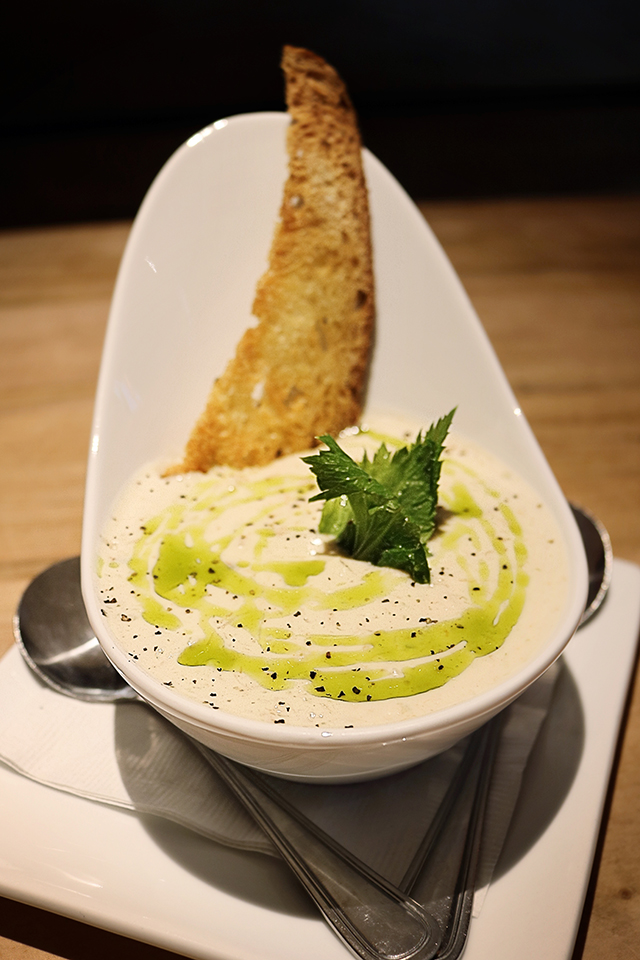 If you're a long-time reader of my blog, you know that I cannot say no to anything with scallops. Naturally, I chose the Scallop & Shrimp Mac and Cheese (cavatappi pasta, asparagus, and white truffle oil) and was blown away by all the rich flavors. The pasta dish has a generous amount of seafood and the noodles and cheese combination was out of this world. This is one of those recipes where all the ingredients truly mesh well together. I cut up the shrimp and scallops so that each bite had a little bit of everything. If I lived closer to Chattanooga I would have to get this dish once a week. My husband chose the Seared Tuna with kale, bacon, red onion, farro, basil, and sriracha potato crumbles in a citrus soy sauce. Like all their other seafood, the Tuna was fresh and seared nicely. The kale salad was phenomenal and my husband and I are not even huge kale fans. We loved the unique pairings of that dish more than anything else we tried.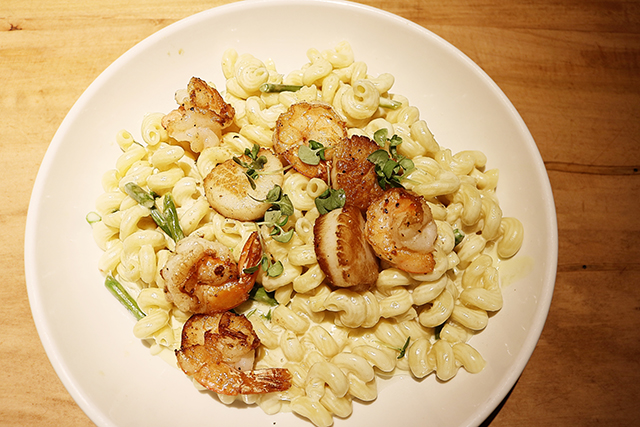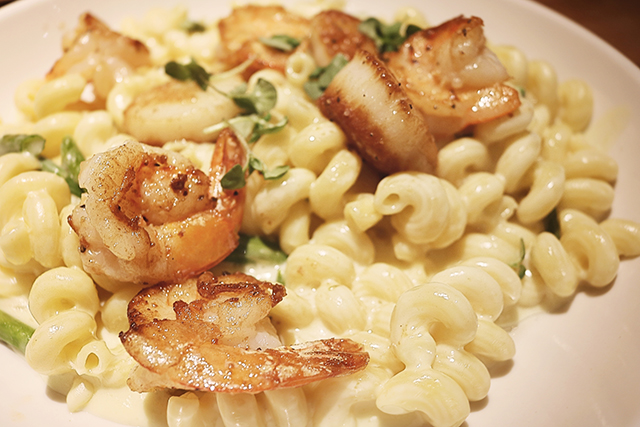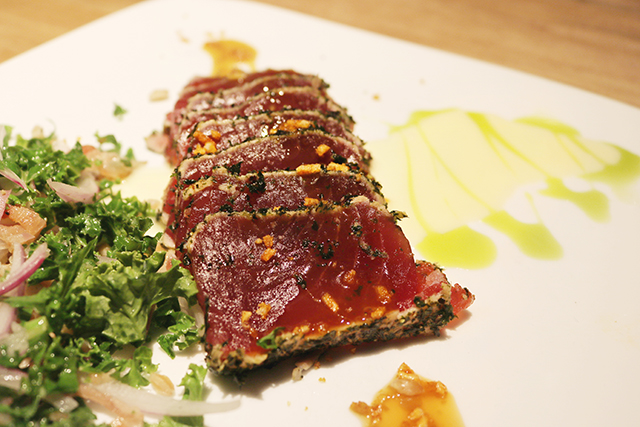 If you are local to the Chattanooga area or plan on taking a trip there, do yourself a favor and indulge in
Stir
for a meal you won't forget.
*Our meal & drinks were provided by
Stir
. As always, all opinions expressed are my own*