jan and i recently got engaged (yay!) and for the most part, wedding planning has been very exciting. he popped the question on october 23 and already we have:
*picked our date (9.4.11)
*secured our venue (founders hall, roswell, ga)
*chosen our bridal party
*had our cake and food tasting (most importantly for jan, choosing his grooms cake)
*met with a florist
*taken engagement photos
*ordered save the dates
*made and edited the guest list (which im sure will include more revisions)
i have also found a bridal company, allure bridals, which i love. they make the most beautiful gowns. here is my dream dress by them: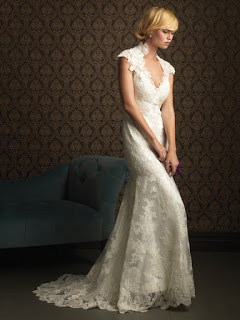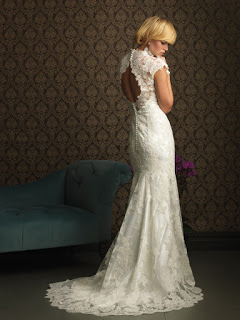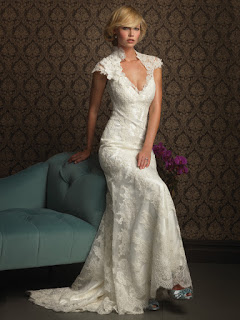 isnt this such a gorgeous dress? the lace, the detail, the buttons …plus, it is only $972 (which is in my dress budget) from house of brides.
am i getting too ahead of myself? im a planner by nature and i dont want to be stressed out. we also have a tight budget, so shopping around for the best prices ahead of time makes the most sense. i feel like september will be here before i know it. i still cant believe it is almost christmas! where do the months go?
xo,
chanel