Can't stop, won't stop with all the holiday candy boards! I have been on a kick since last Halloween and have made them for every holiday since. As you know, I am a sucker for holiday colors and themes and candy board are so easy and fun to make. There isn't a lot of green candy out there so mixing that color with rainbows and white made this board easy to achieve. PS: I hope these Lady Gaga Oreo's stay forever!!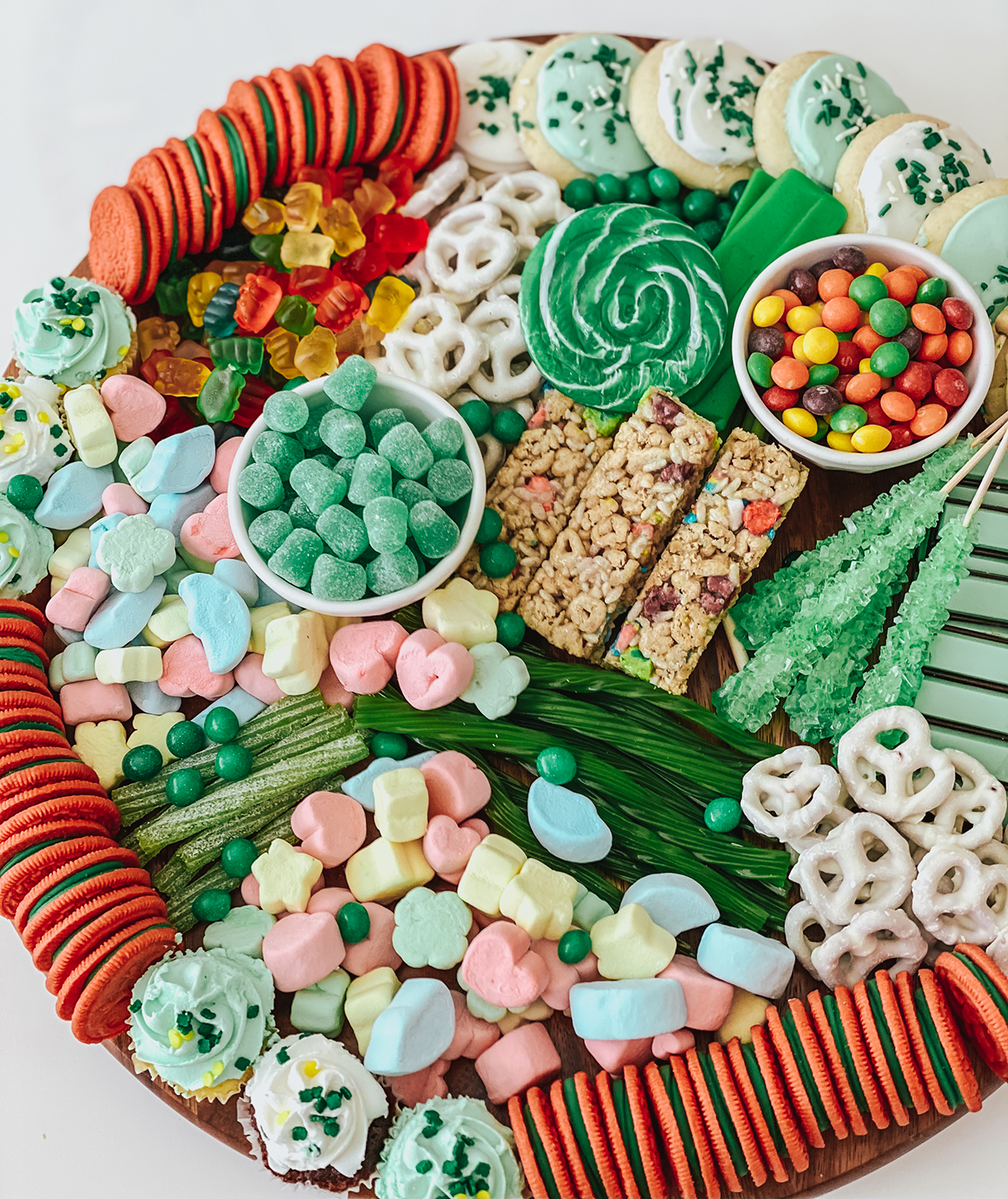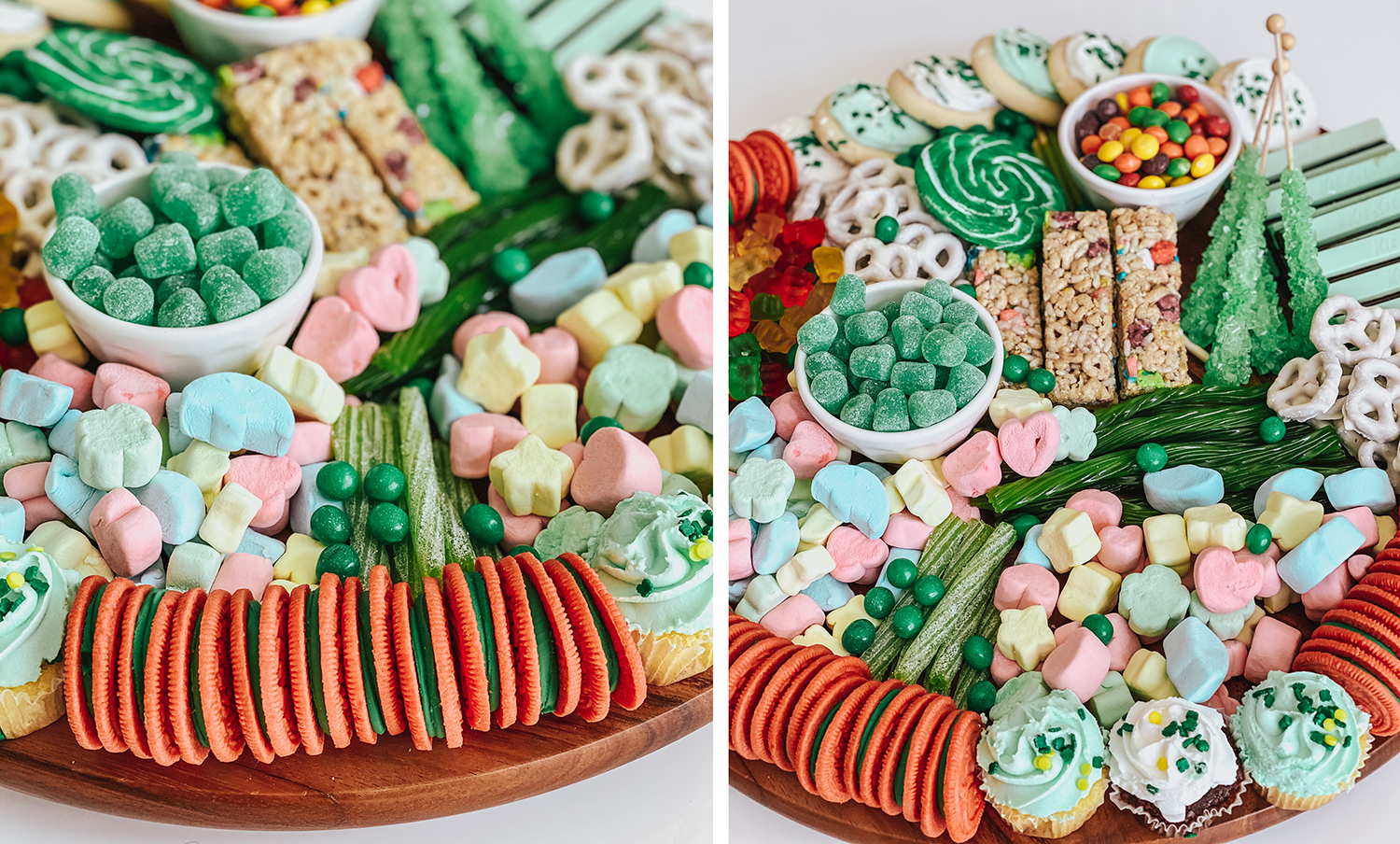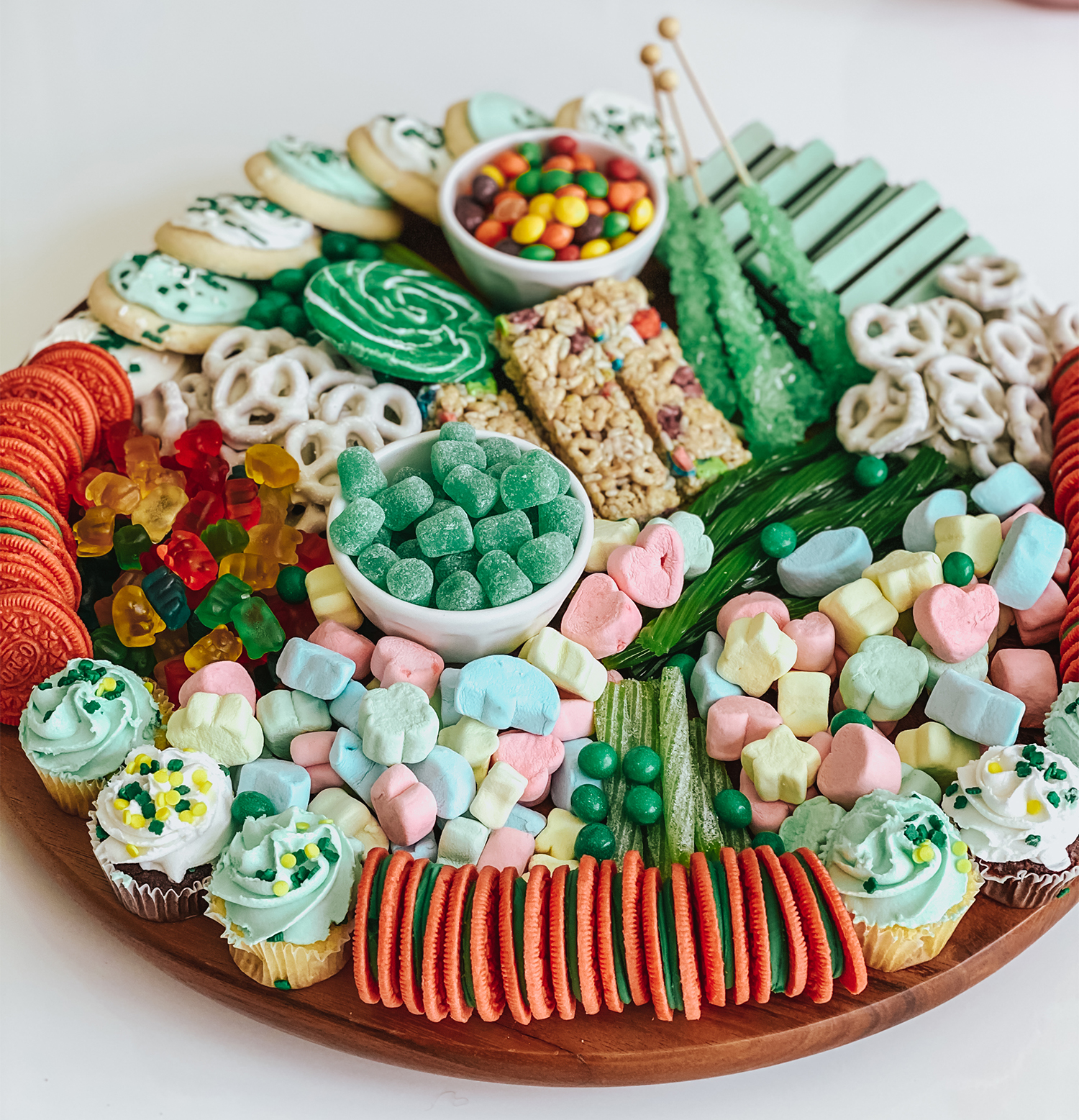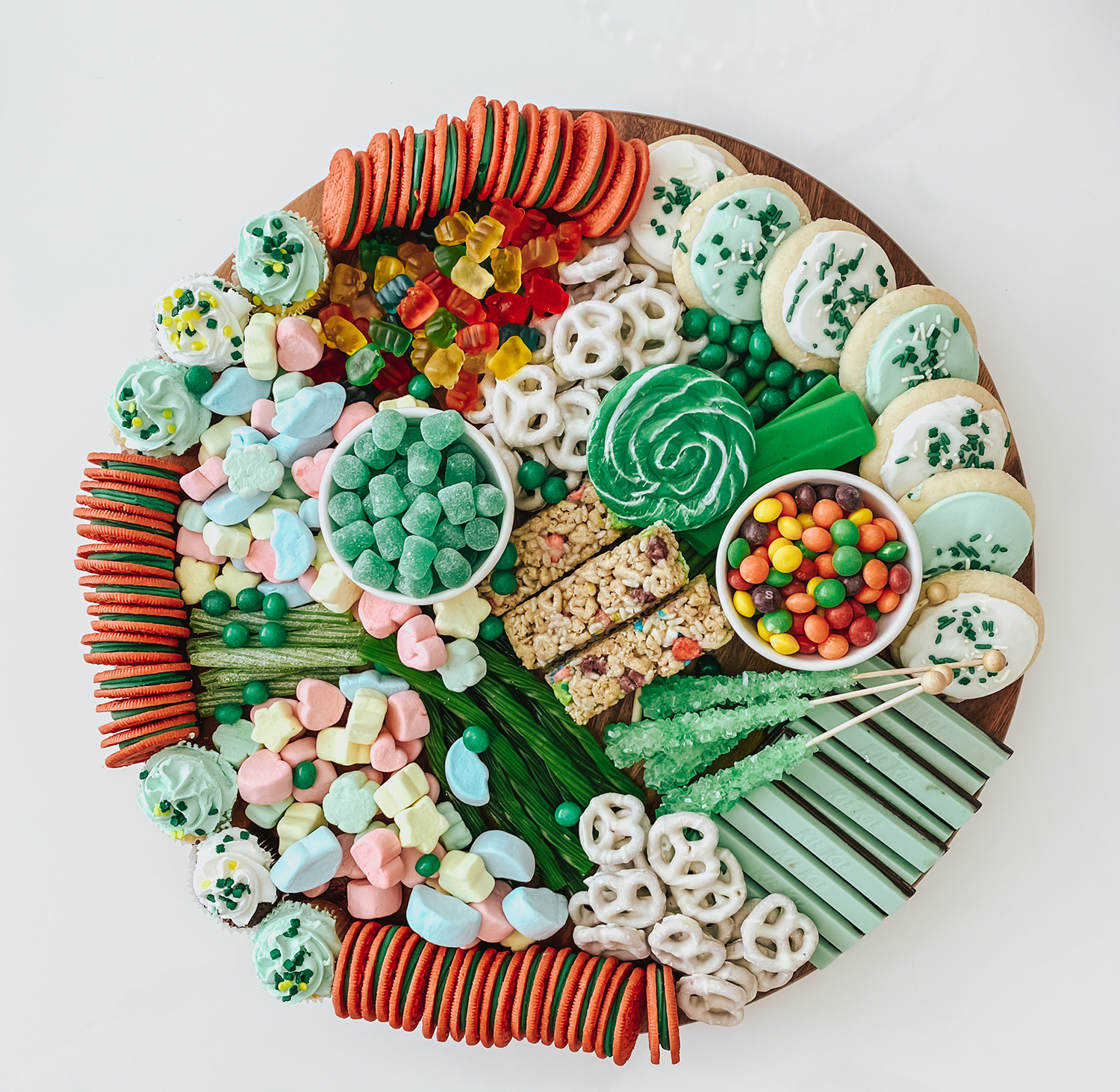 Dollar Stores, CVS, Target, Kroger, Party City, Publix etc. all have a wide range of green candy. The Lady Gaga pink and green Oreo's are special edition and I'm not sure how long they will be around. The Lucky Charms marshmallows, Mint Kit Kat Bars and St. Patty's cookies and cupcakes are also seasonal but everything else is stocked year round.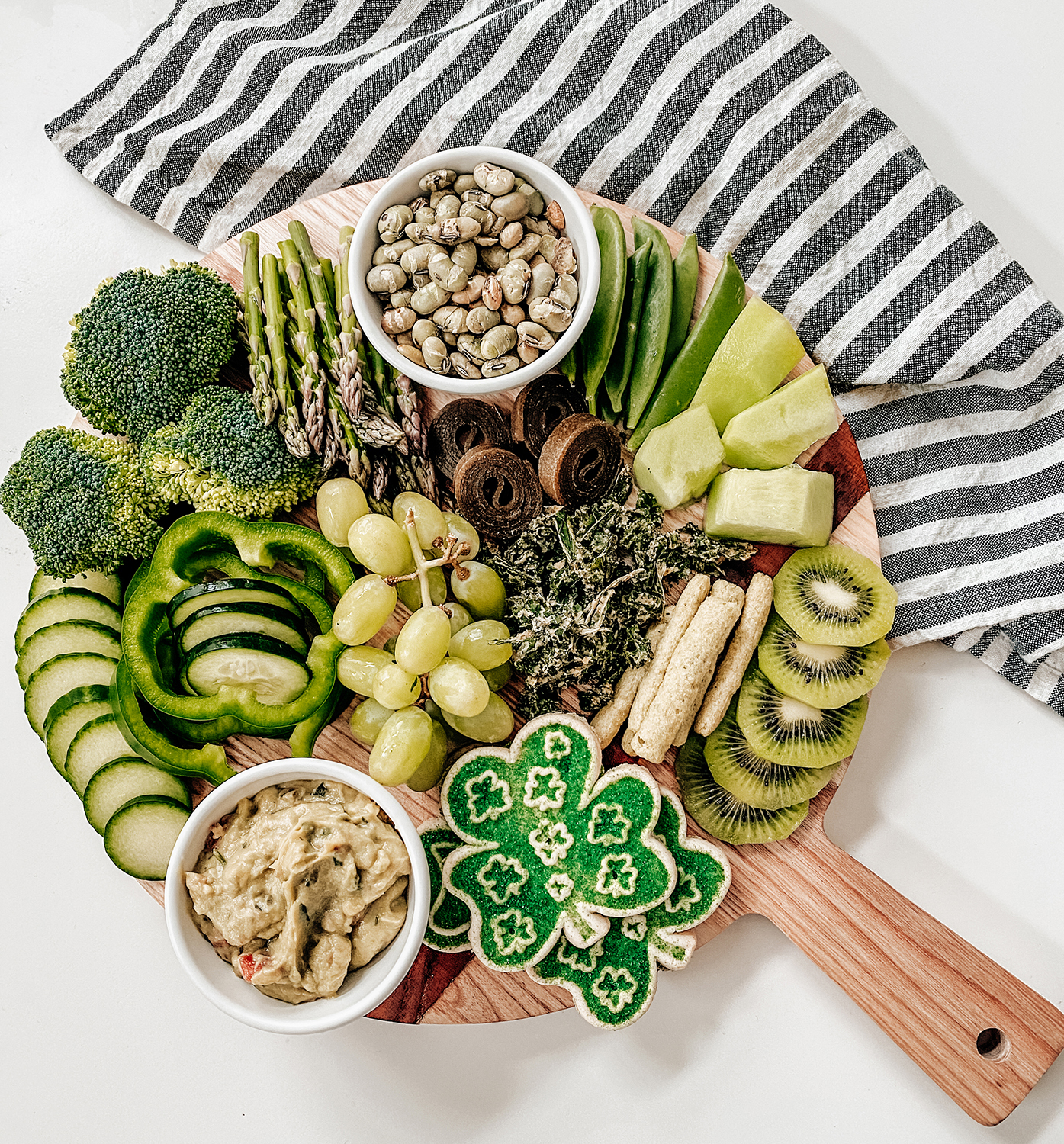 As far as the healthy St. Patty snack board, this was much easier. I didn't realize how many green fruits and veggies there were until I started shopping for them. My kids definitely ate more of the veggie platter than the sweets platter and it was shocking. I guess arranging fruits and veggies cutely on a wooden board helps a ton 🙂 Are you team sweets or team veggies?