I saw this
how to make your own body butter
post a few months back and I have been dying to try it. The more research I do on drug store beauty products and all the bad chemicals used to make them, the more I want to use natural and safe ingredients on me and my family. Not sure what some of the bad chemicals are? See them
here
and
here
. I was pretty devastated when I found out my face cleanser, Cetaphil, was
horrible for your skin
. I am currently in the market for a more natural face wash and will do a review once I find something I like. Anyway, back to the body butter! I love body butter and I'm always trying different brands and scents, so I decided to make my own! My friend recently told me about a
cbd body butter
that she'd been using and it inspired me to make my own body butter!
Makes 2 1/2 to 3 cups whipped butter (I put mine in a 16 ounce mason jar and still had some left over)
1 cup organic raw shea butter (purchased from Amazon
here
)
1/2 cup coconut oil (purchased from Amazon
here
)
1/2 cup almond oil (purchased from Amazon
here
)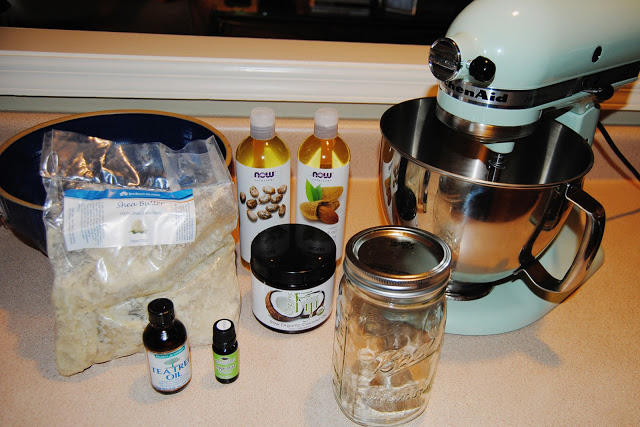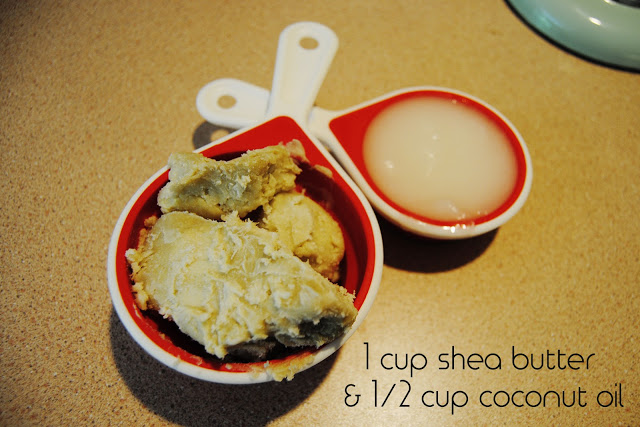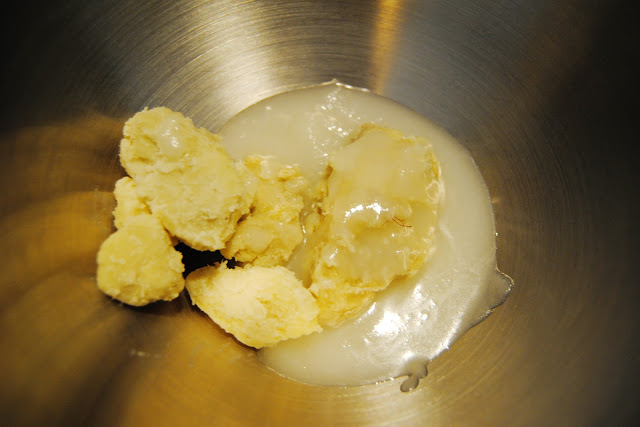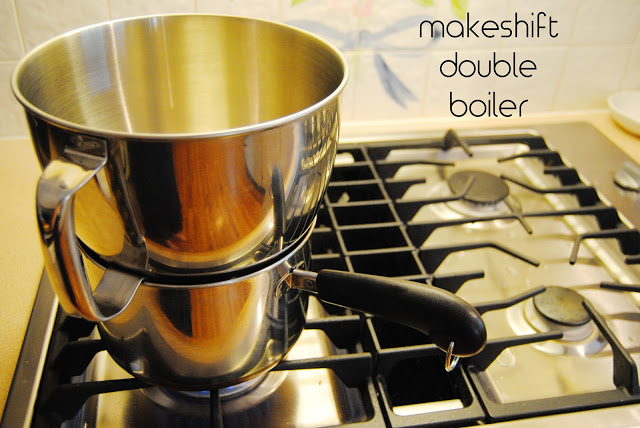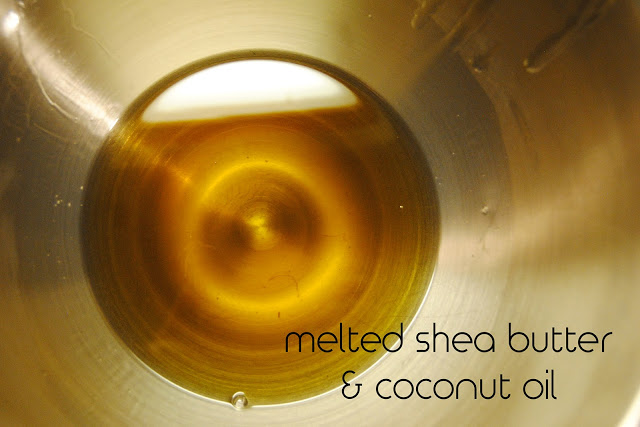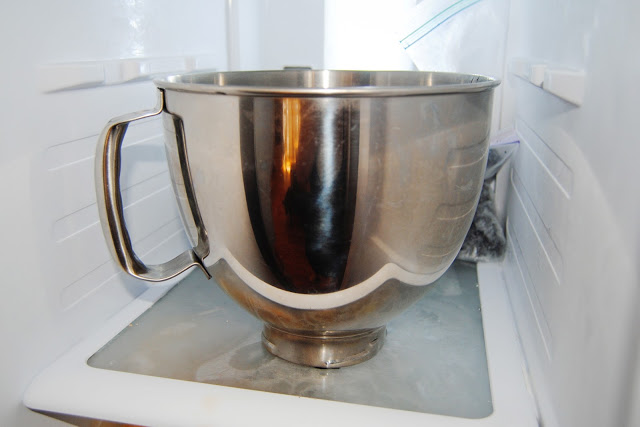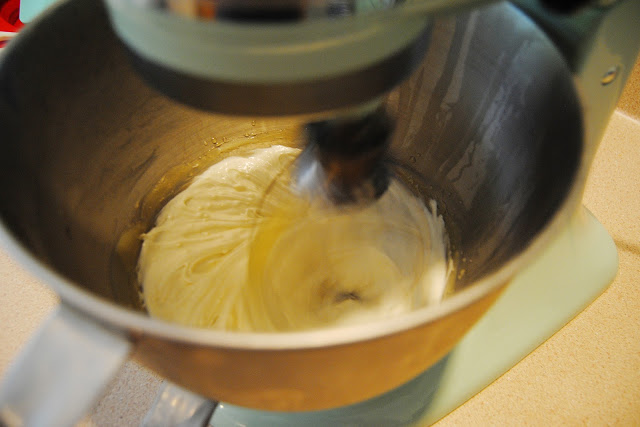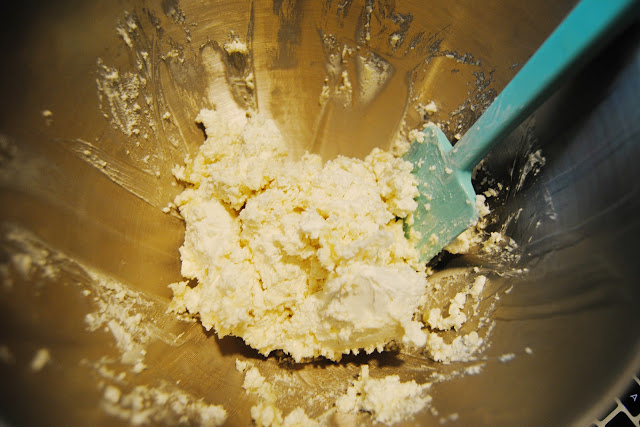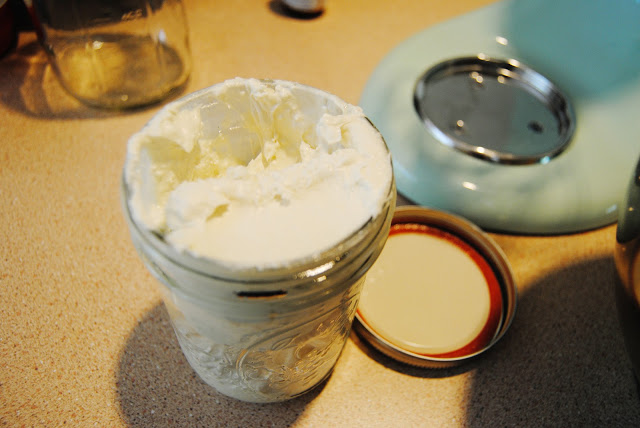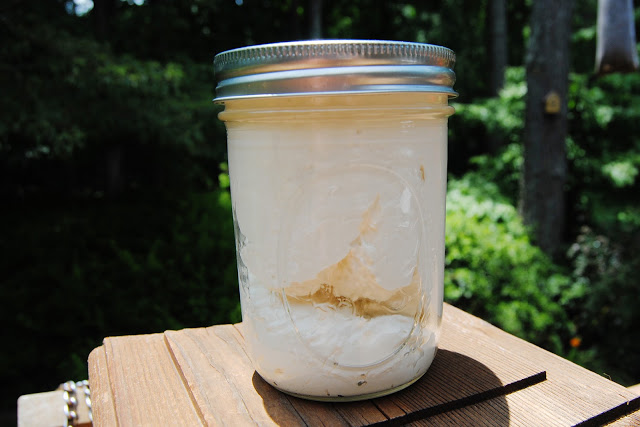 1. Melt shea butter and coconut oil in the top of a double boiler. I do not own a double boiler so I used my kitchen aid mixing bowl and set it over a pan of water (see photo). Be sure not to let the bowl touch the water. The key is you want to melt the ingredients without burning them. The mixing bowl got very hot so use an oven mitt or towel when removing. I let the water come to a boil and kept it boiling until the shea butter was melted and stirred occassionaly. Remove from heat and let cool at room temp for 30 minutes . 
2. Stir in almond oil and essential oils of your choosing. I used peppermint oil (purchased from Amazon
here
) and loved the way it smells. 
3. Place bowl with oil mixture in freezer for 30 minutes. (This is a crucial step, be patient!)
4. Wait until oils start to partially solidify then whip until a butter-like consistency is achieved. I whipped the butter twice. The first time was still hardened at the bottom and around the edges. I scrapped the sides and stirred together with a rubber spatula then whipped again on the highest setting. 
5. Use a rubber spatula to scoop into a clean glass jar with lid. 
**A few tips: The butter melts as you rub it in. A lot goes a long way. I would not recommend lathering up with this before putting on nice clothes and walking out the door. It takes 30 + minutes to absorb into your skin. Throw on some lounge pants and an old t shirt because if not, whatever you sit on will get oil on it (like my bedsheets. Great). **
rxxbuynoprescriptiononline.com
rxxbuynoprescriptiononline.com/bupropion.html
rxxbuynoprescriptiononline.com/cipro.html
rxxbuynoprescriptiononline.com/citalopram.html